---
For Day 2 the plan was not settled except to meet up with Scott and Eszter at Wire Mesa, and then head into St George.

Scott and Eszter live and work remotely out of a Scamp trailer and travel all over the west riding and adventuring. They were nearby to ride and hike in Zion, and we were able to meet up for a ride.

We opted to ride clockwise, and added on an out and back connector to the road that was pretty fun.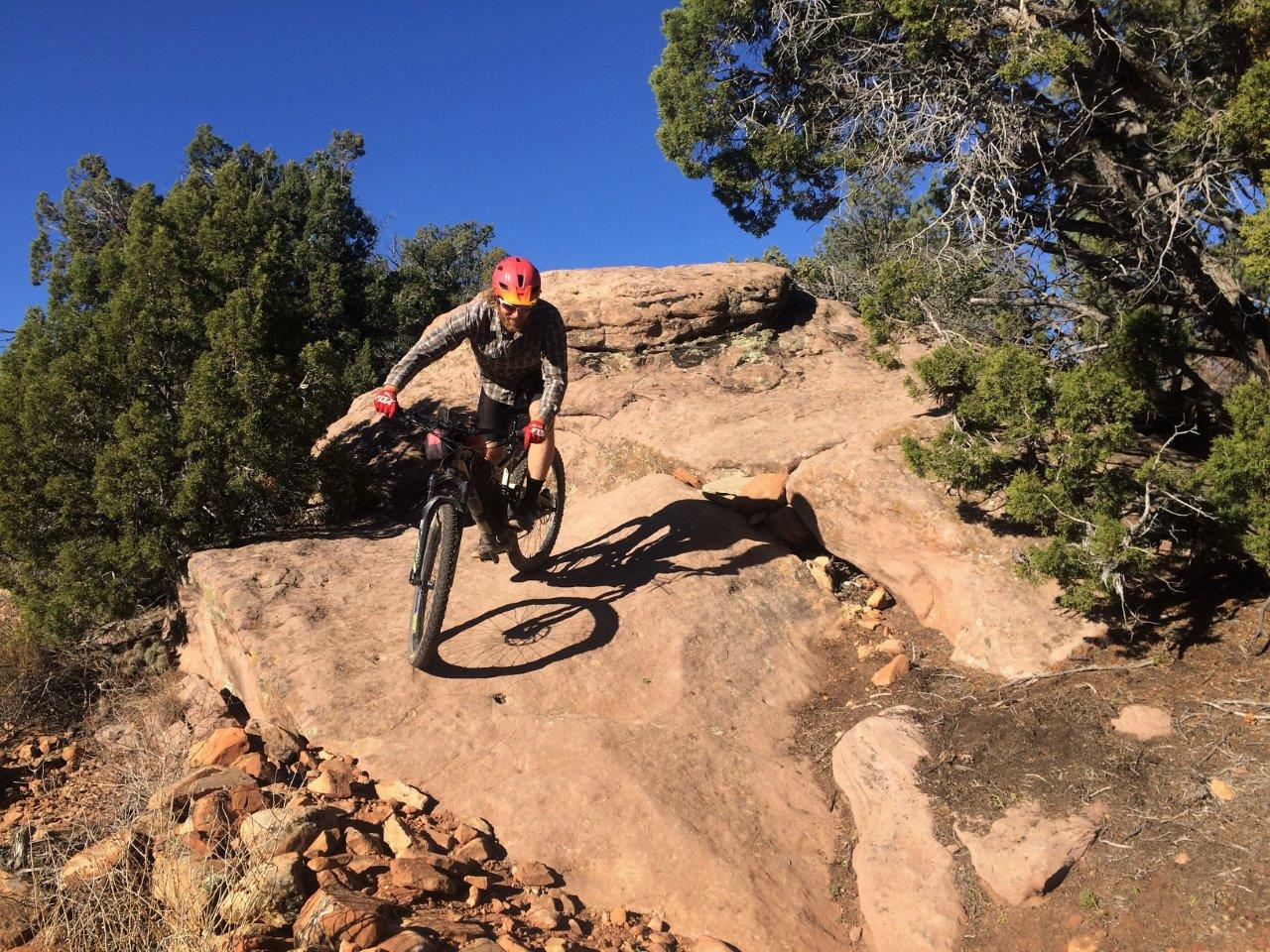 Turning back onto the main trail we continued on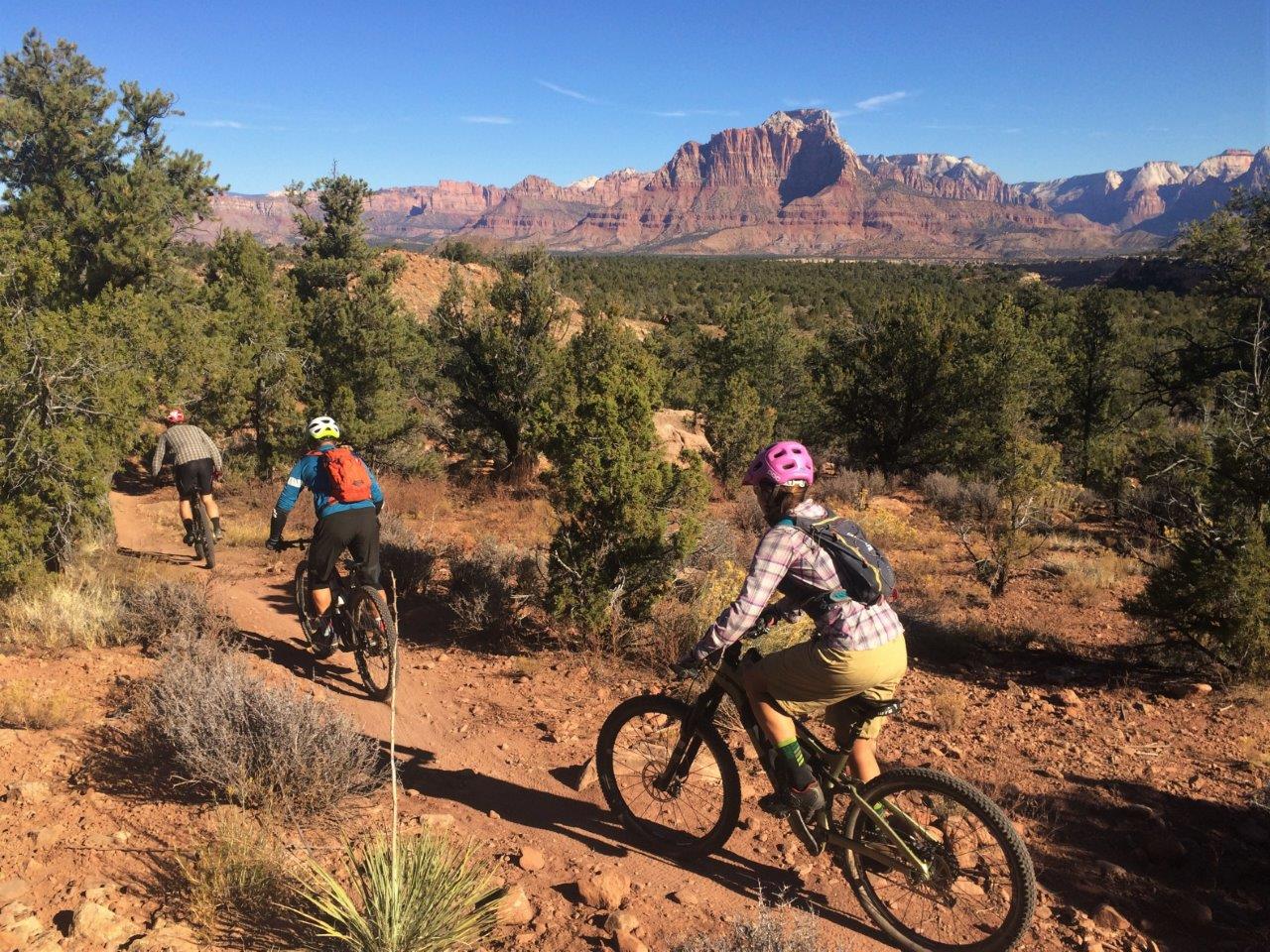 Taking in a great view of Zion from an overlook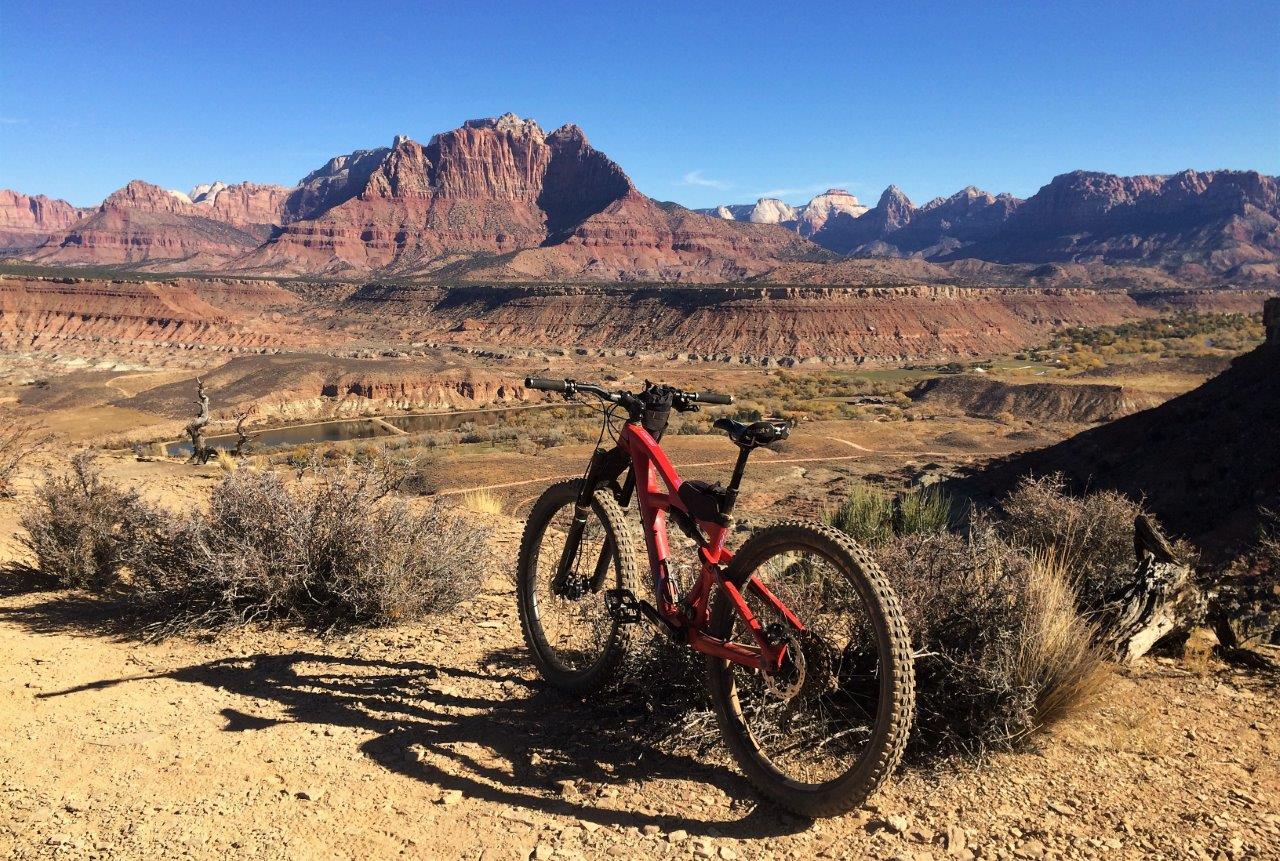 Going the way we did there were a couple techy chutes then some random rocky sections the rest of the way, getting harder as we got back to the trailhead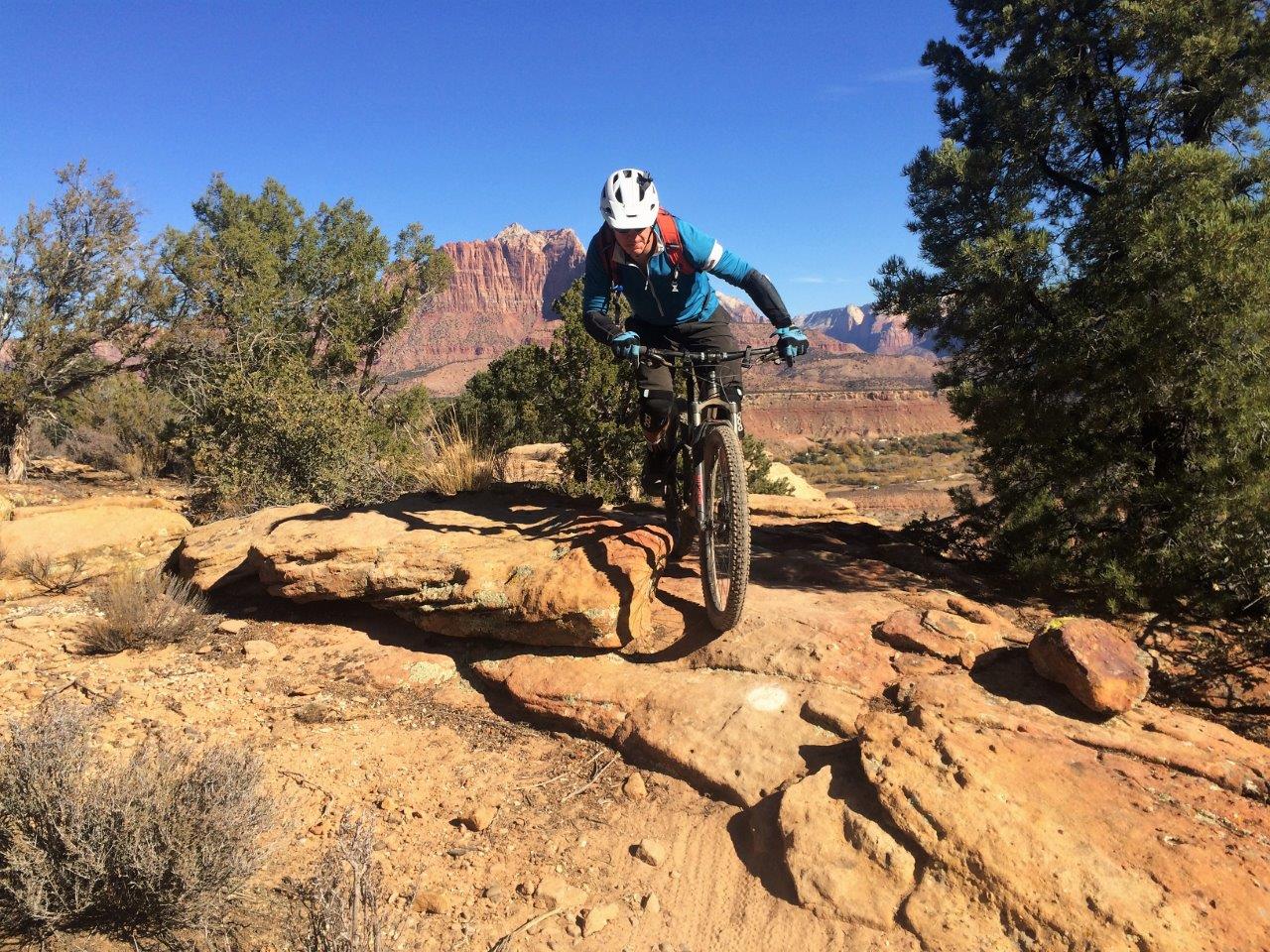 Scott goes back for an optional line, with a view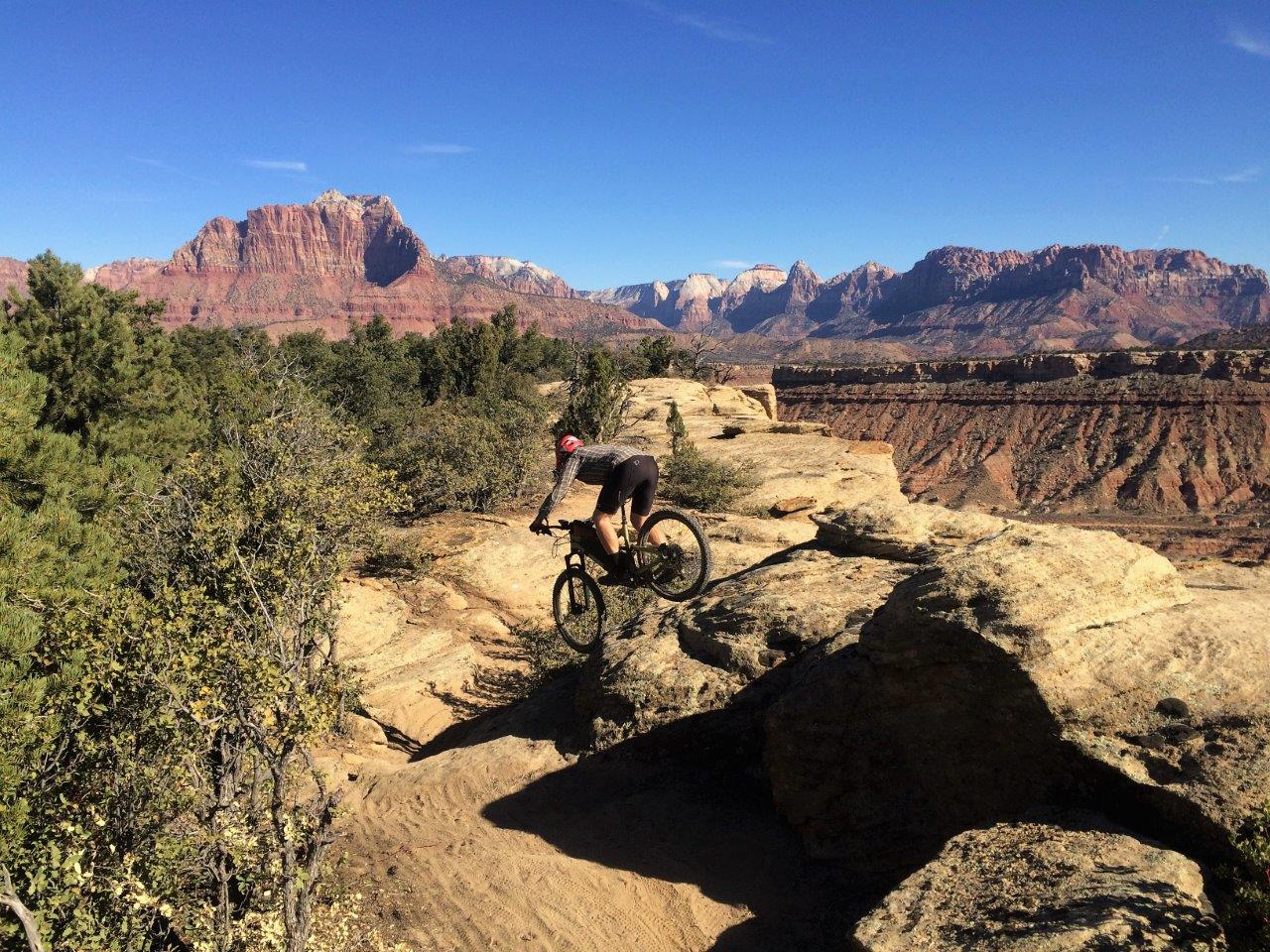 Then shows us how to clean a punchy double step up move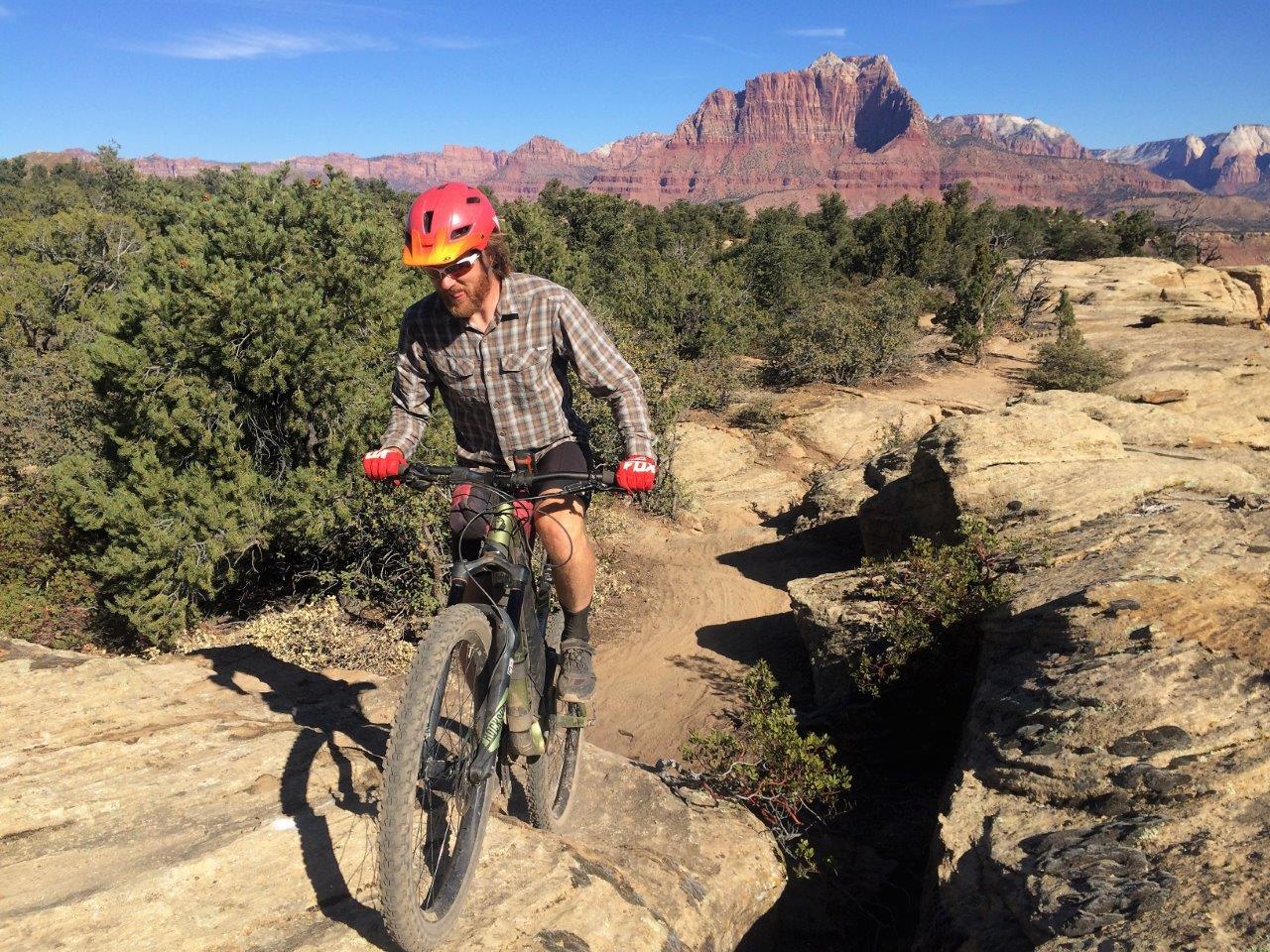 Tasty burger at the Chevron near the turnoff for Gooseberry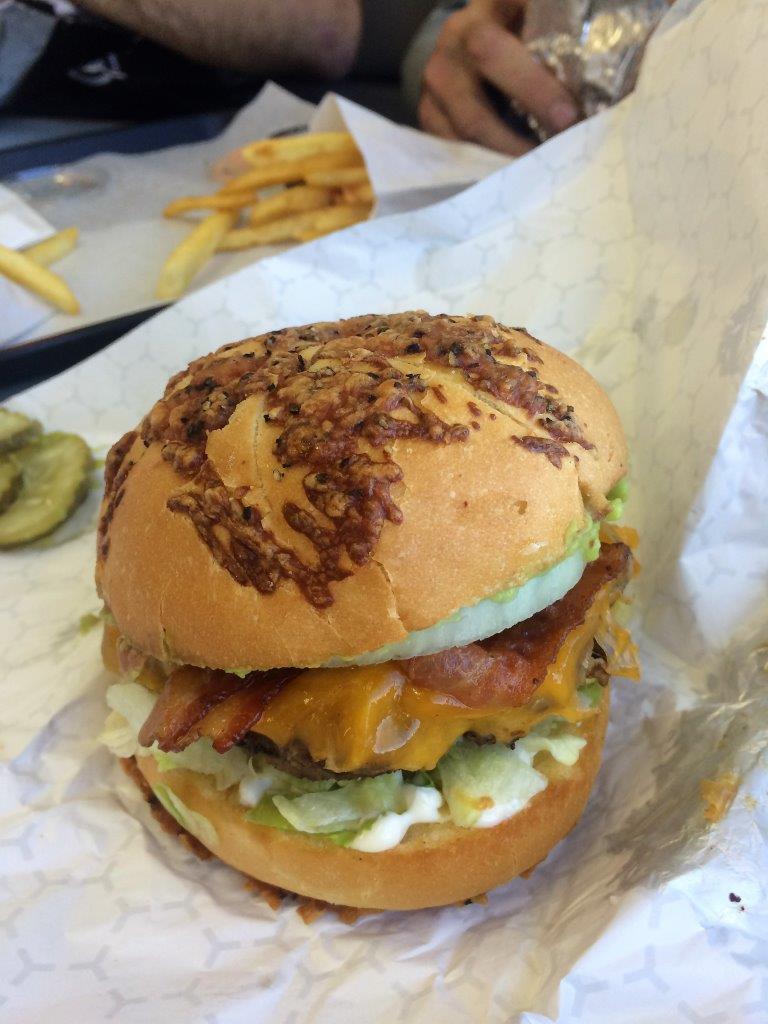 For an afternoon ride everything was up for discussion. Options suggested were Barrel Roll/Suicidal Tendencies/Sidewinder, Zen, R&B, KLC. All fun options and all new to some or all of us, or it was time to hit them again. In the end we opted to hit a short one first, Kentucky Lucky Chicken then see what else we could fit in.

After stopping briefly to help an elderly hiker who was dehydrated we headed off clockwise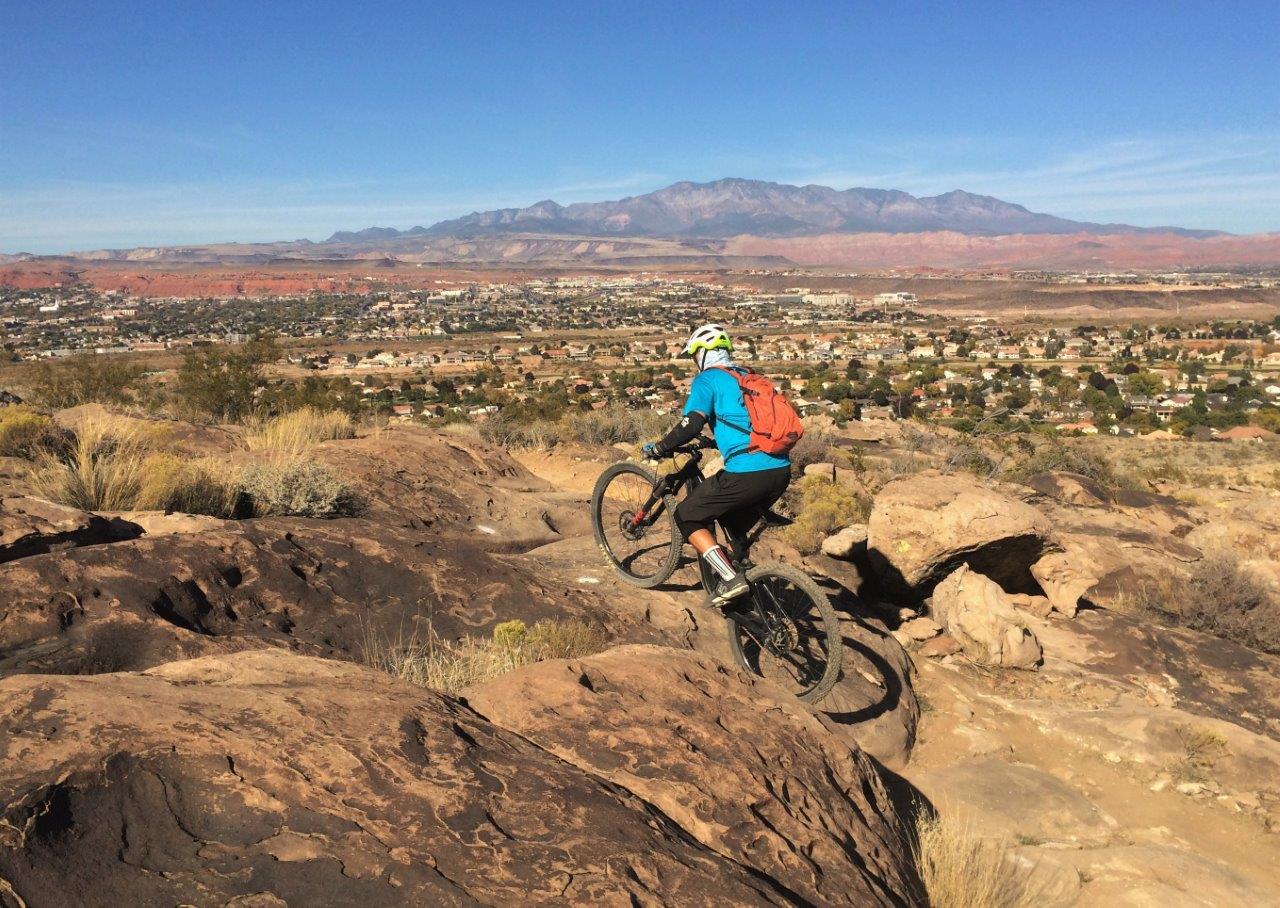 There was some fairly mellow switchback climbing with occasional tech builts to keep it interesting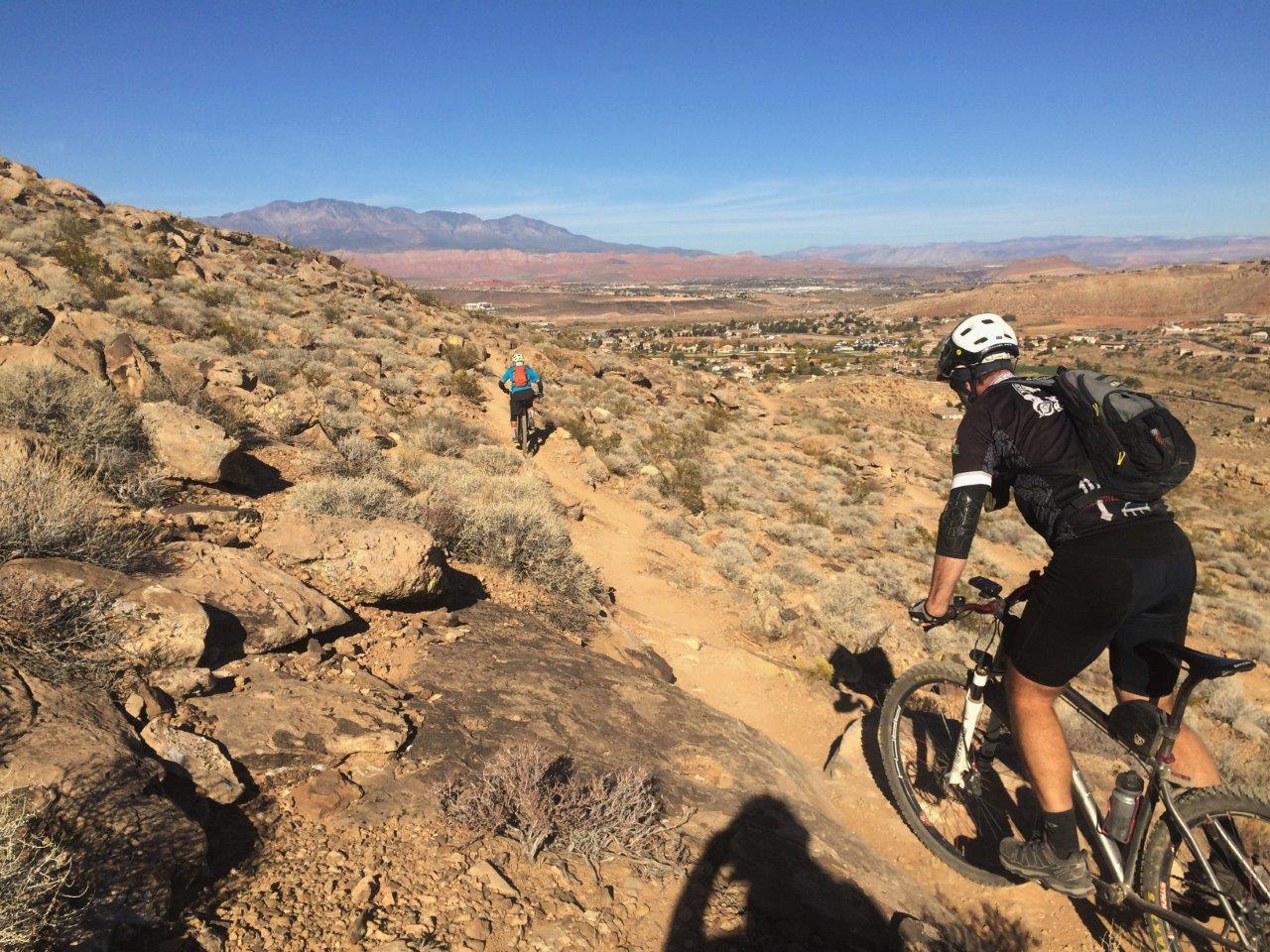 Almost at the top near the radio towers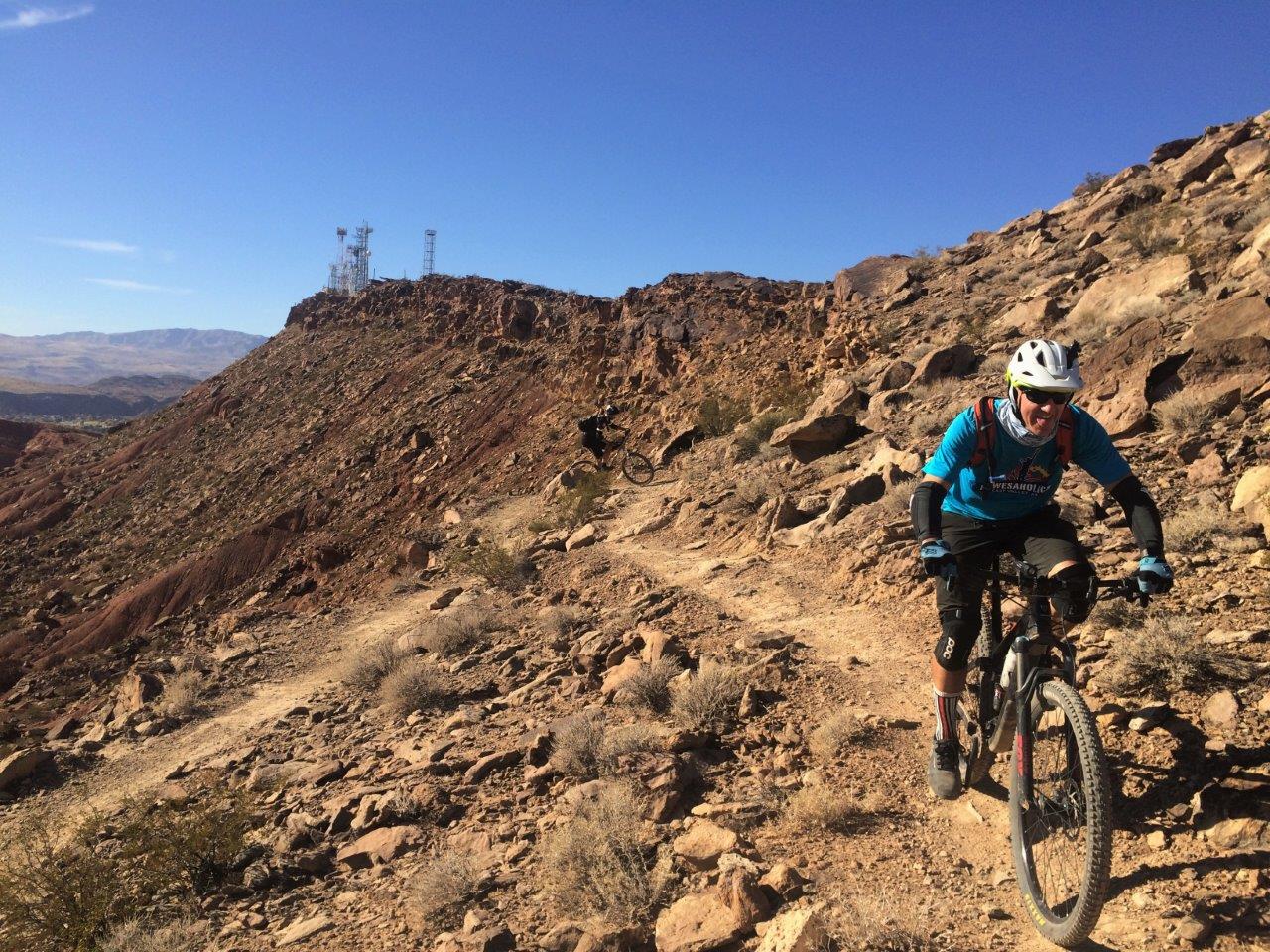 Then it was mostly descent on the way back, with a few short climbs to keep us honest. Fun trail, and it felt longer than the 4 miles this trail is listed at - in a good way.

KLC is similar to the Barrel Roll area trails - really and fun moderately techy. Considering the similarity and having just a couple daylight hours left, it made sense to ride Zen next.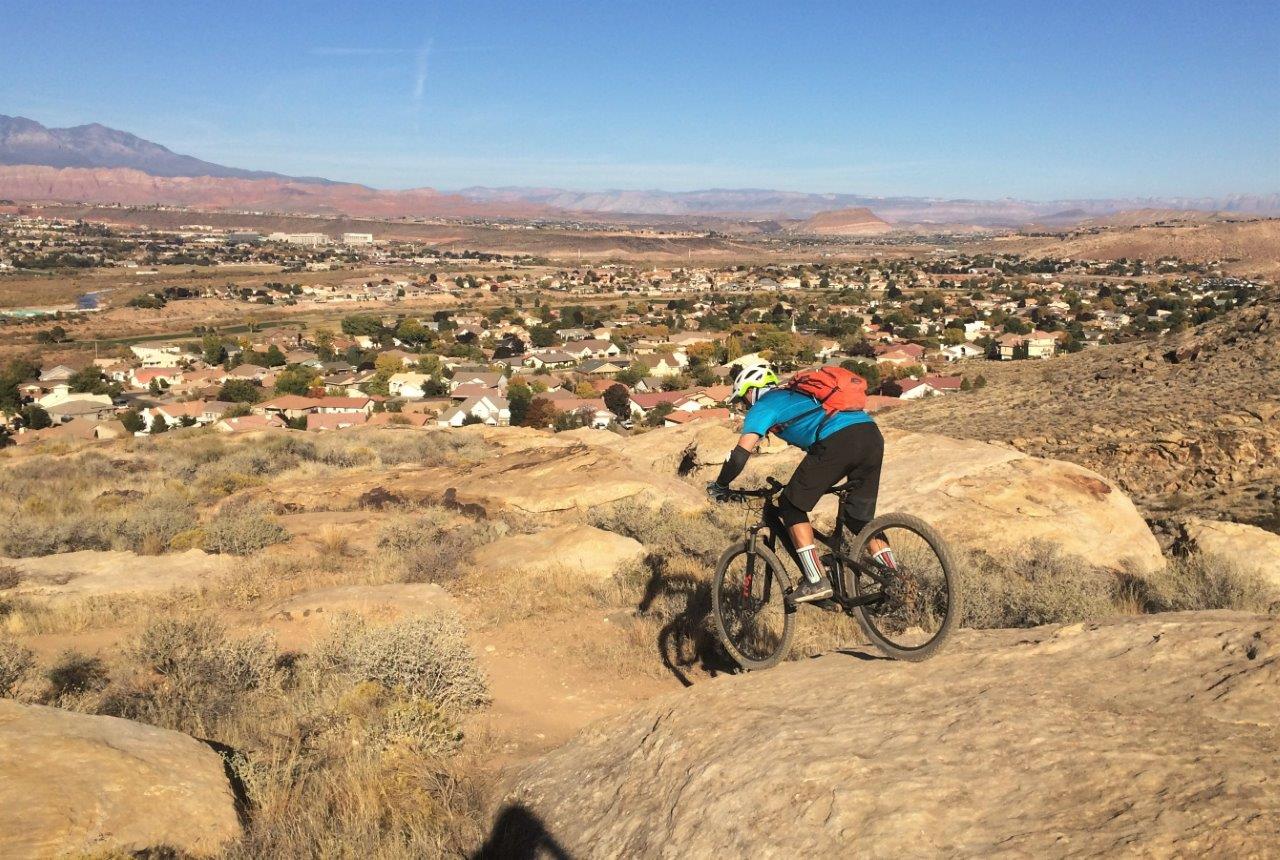 Zen is a much tougher trail. I remembered some parts but forgot how steep the climb up was




Schillingsworth climbing up a slab overlooking the 5 fingers of death on Bearclaw Poppy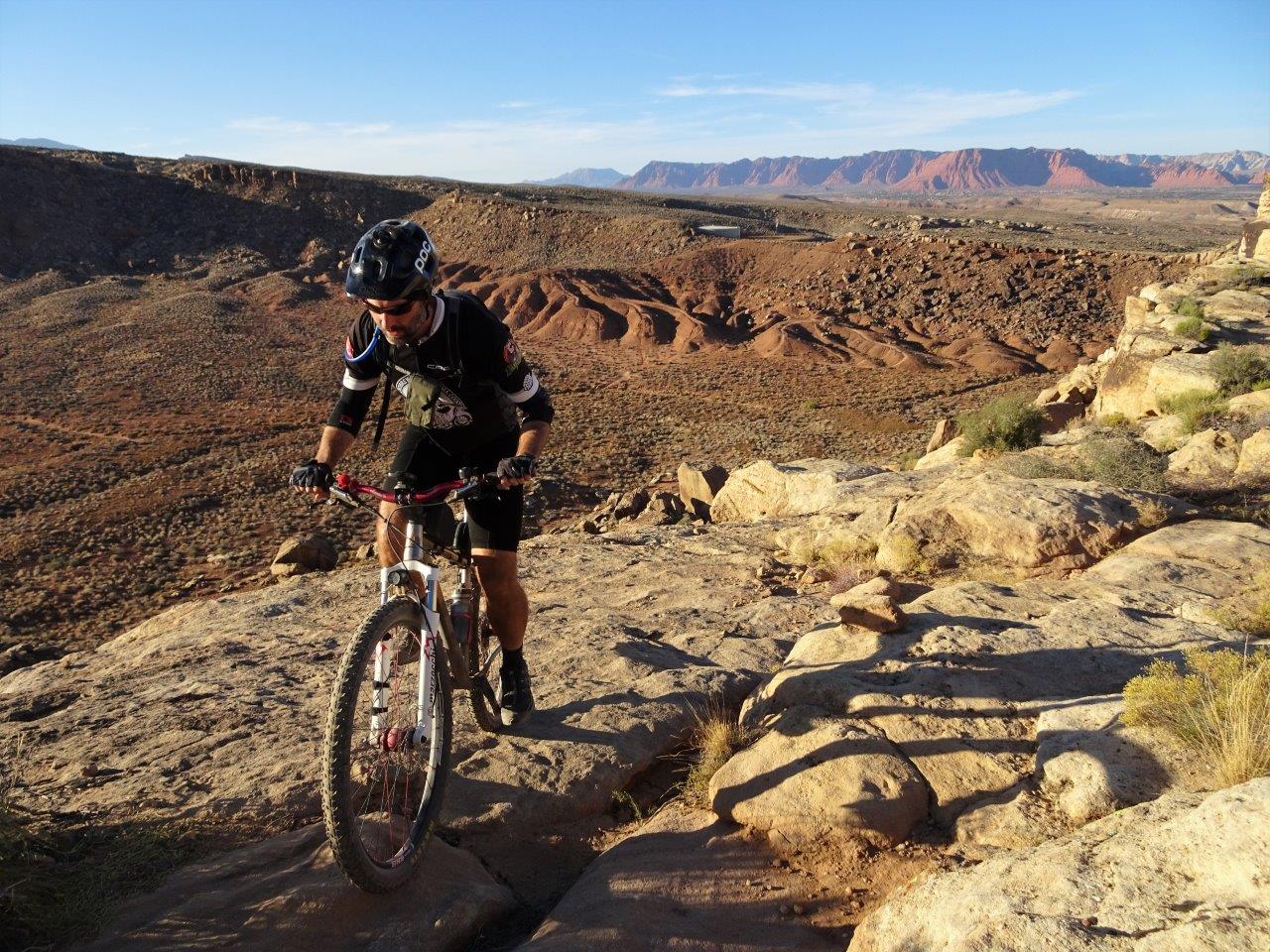 Basil and Schillingsworth descend another fun section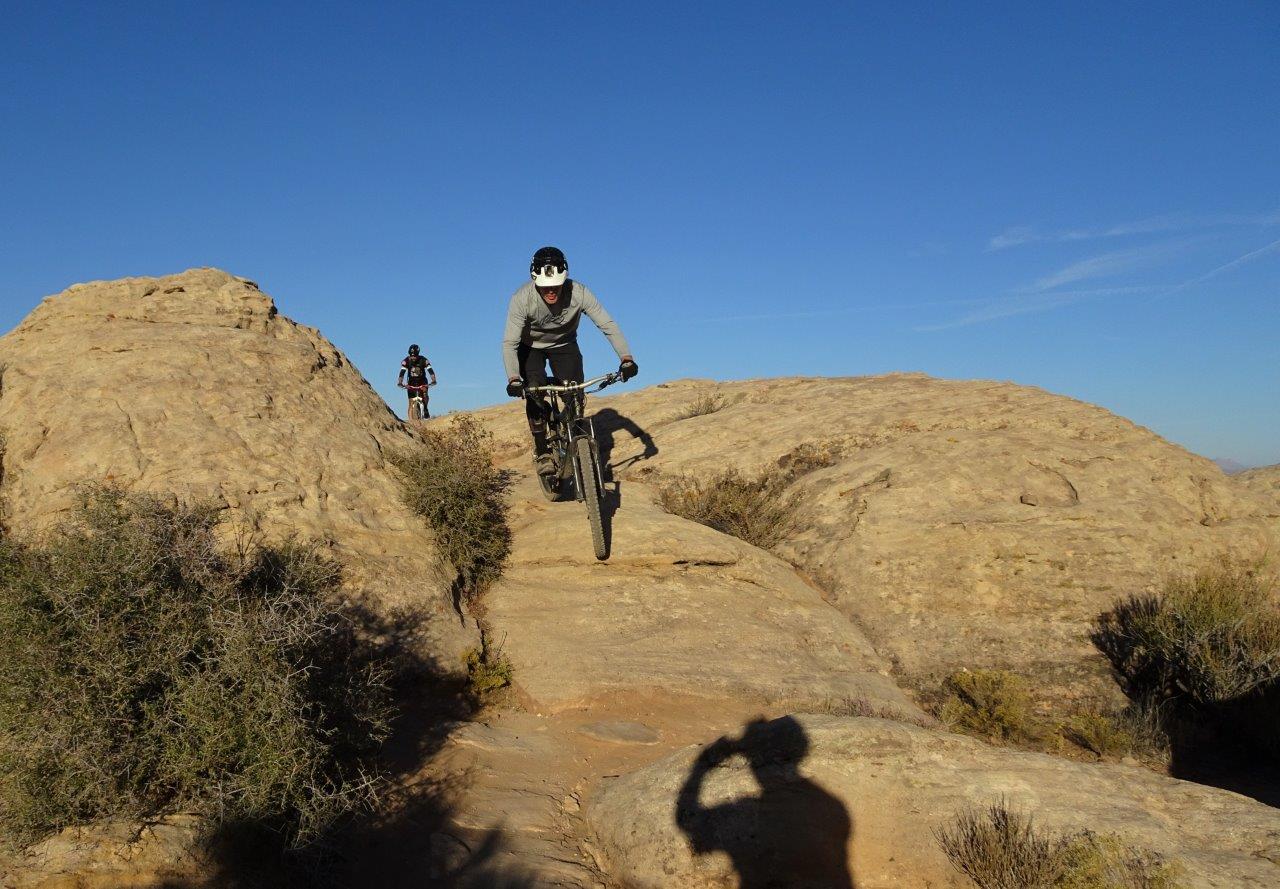 Riding into the light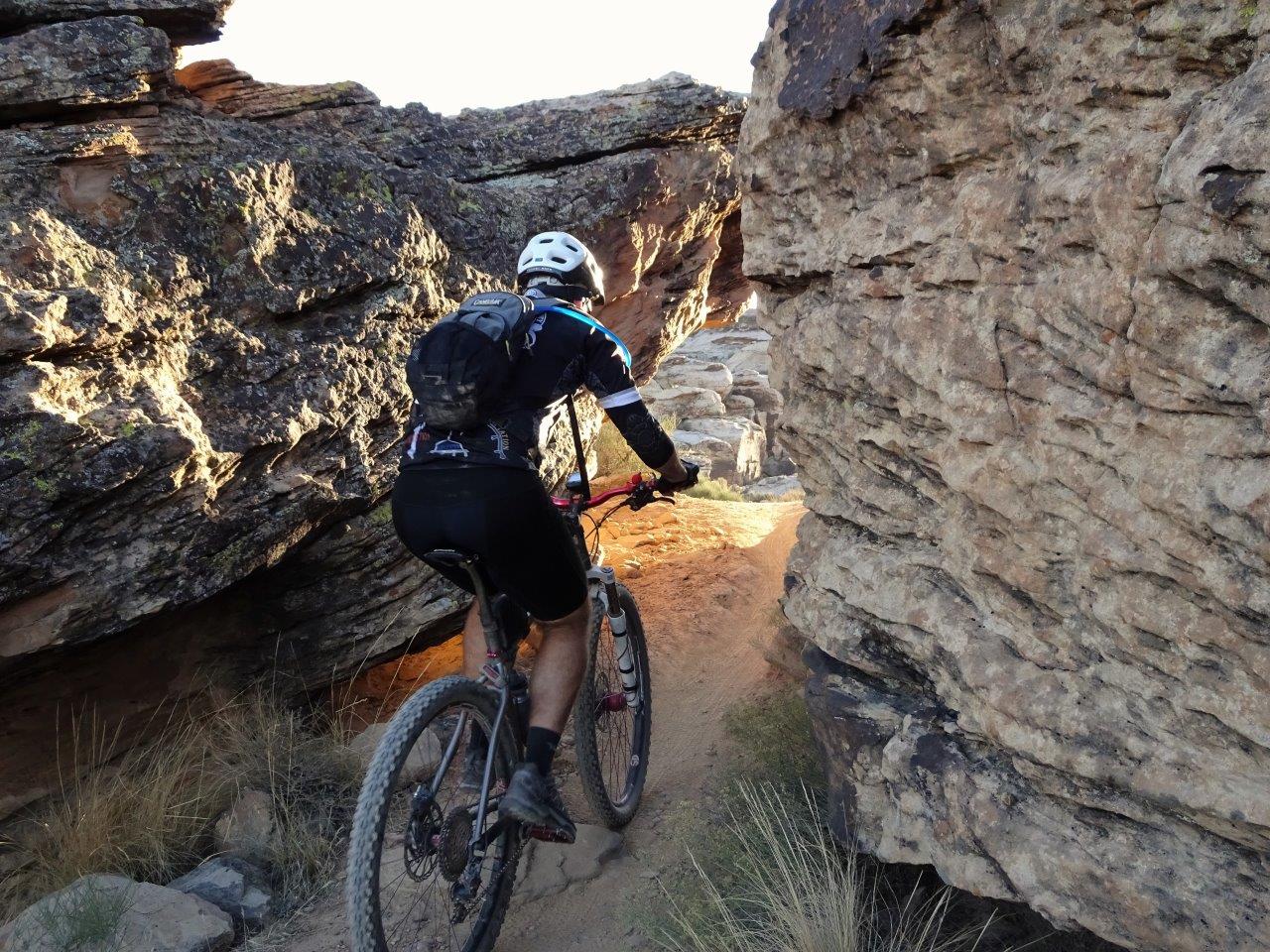 Every good ride has some HAB...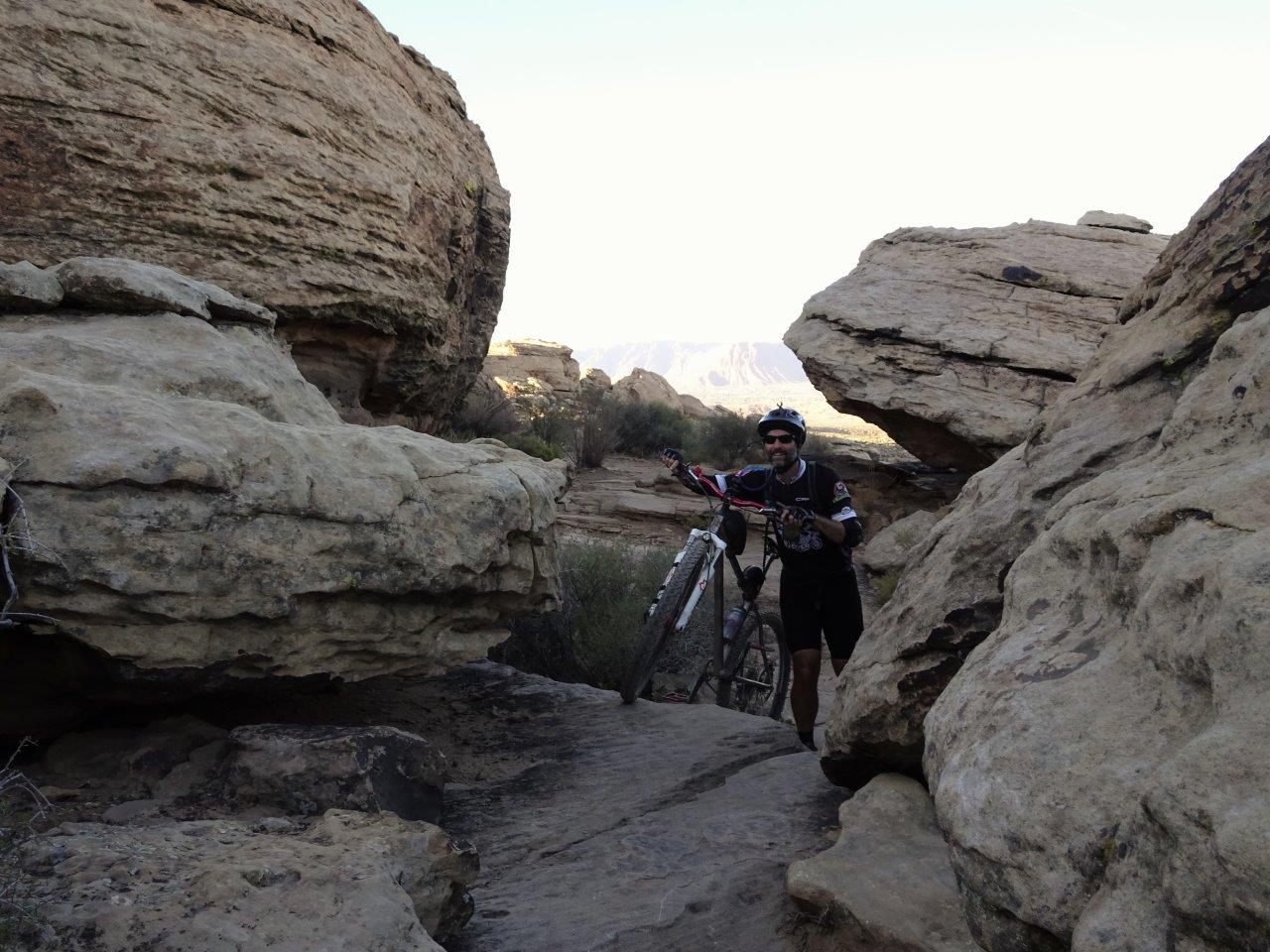 Checking out the view from up top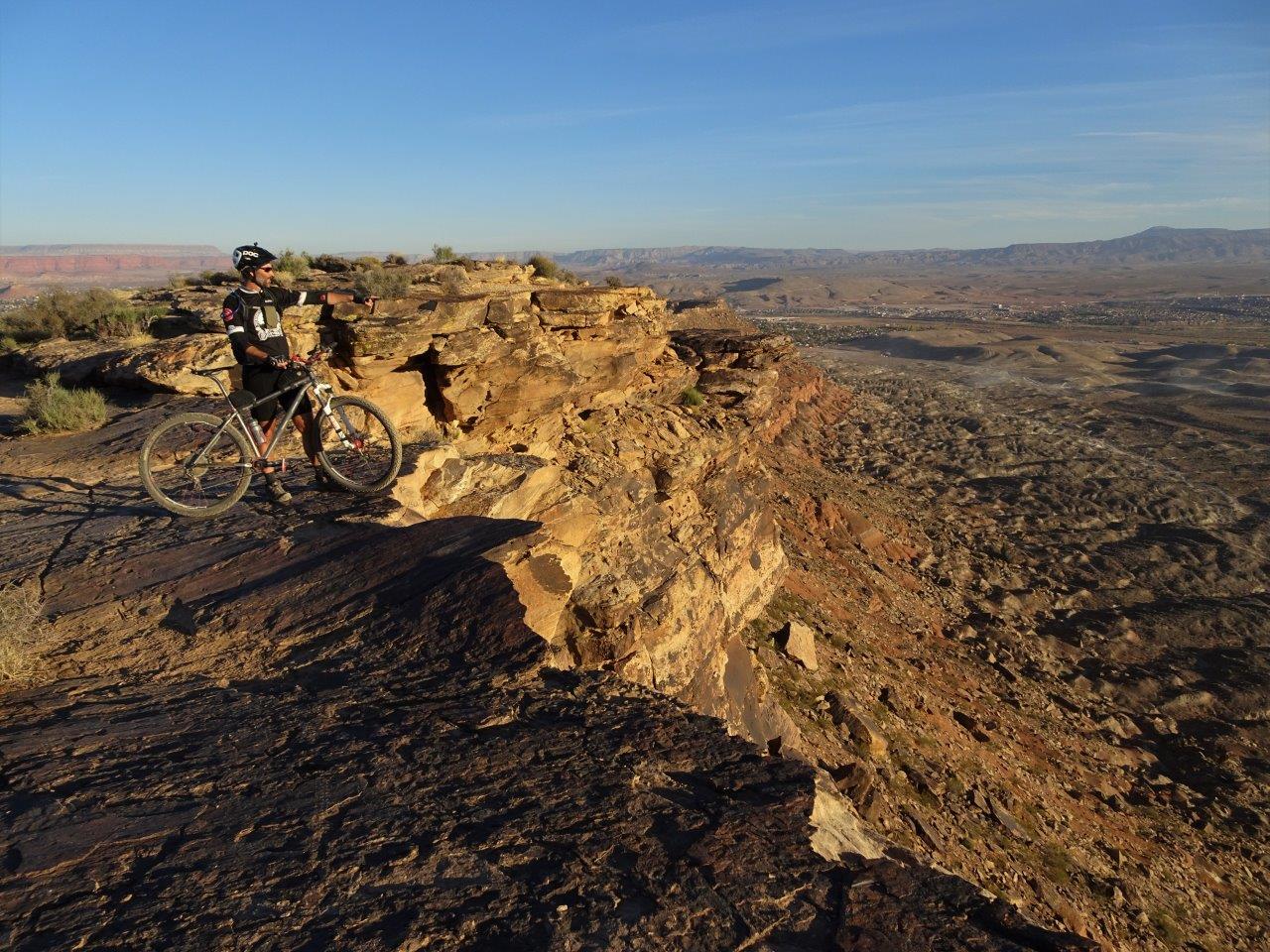 It was a fun descent back down. We got turned around at one spot but managed to get out. Last time I rode this 6-7 yrs ago we missed a turn and had to take powerline back. No such misfortune today, we found the turnoff and finished on singletrack back to the trailhead just at last light. 3 rides - great day on the bike!