So I was out for a Road ride sunday afternoon and had the unfortunate experience of breaking a spoke.
Normally not a huge deal, but on the 24 spoke road bike, with 1 spoke down, the wheel pulled out of true enough to rub the brakes and the frame to the point it was unrideable after 100 yards.
So looking at the fix, it appears that the head of the nipple broke as opposed to the spoke, however, the spoke was bent a bit during the break.
Upon inspection and measurement, it appears that this spoke and all the other spokes on the wheel are about 2mm shorter than they should be. I've never really looked close at the spoke/nipple connection before now, so this is an Ah hah or hmmm, moment.
When I look at the rest of the spokes on this wheel, they all appear to be closer to the left/middle length (reference picture below) as opposed to the right. Everything in the Sheldon Brown article says things should look more like the right spoke/nipple combo.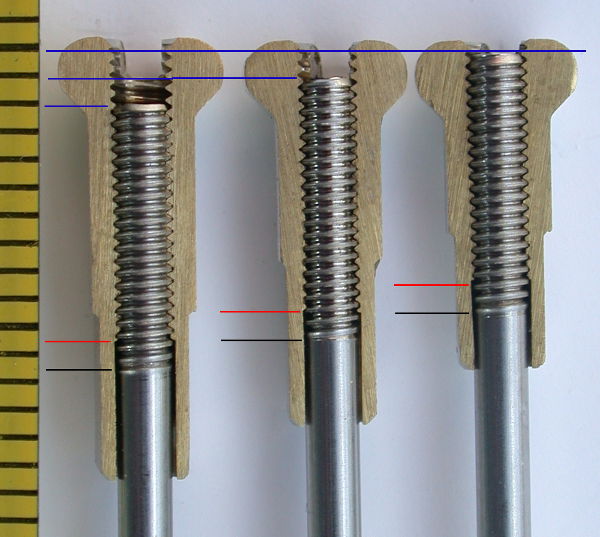 https://www.sheldonbrown.com/spoke-length.html
So the question is, do I just replace the 1 spoke/nipple with a longer spoke to get this one right, or do I rebuild the entire wheel with new spokes/nipples to ensure proper interface? Is it even worth it? I bought the wheelset for $150 used, it's only a $300ish wheelset to start with...