I found myself in Kona, HI earlier this week on work (ya, I know
). I was able to sneak away, rent a bike and explore some great singletrack. The trail system was called Maka'ula O'oma Tract and is located in the Honuaula Forest Reserve. However, the trail system is commonly referred to as the 'Kaloko Trails', referencing the street you drive in on. The trails are an easy 10 minute drive out of downtown Kona.
My morning started with a good view, hot breakfast and the best cup of coffee I have ever had. 100% Kona Coffee simply can't be beat.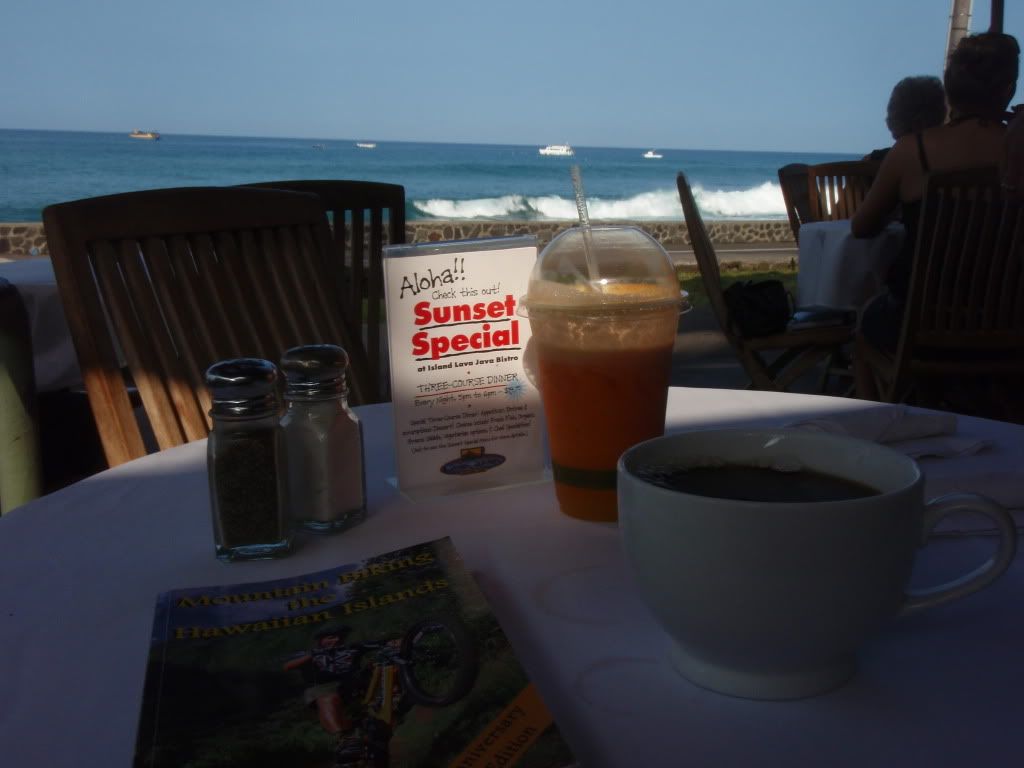 I made a short trip down the coast to check the surf, as a swell was supposed to be picking up. I ended up getting in two sessions during my stay, here at Lyman's.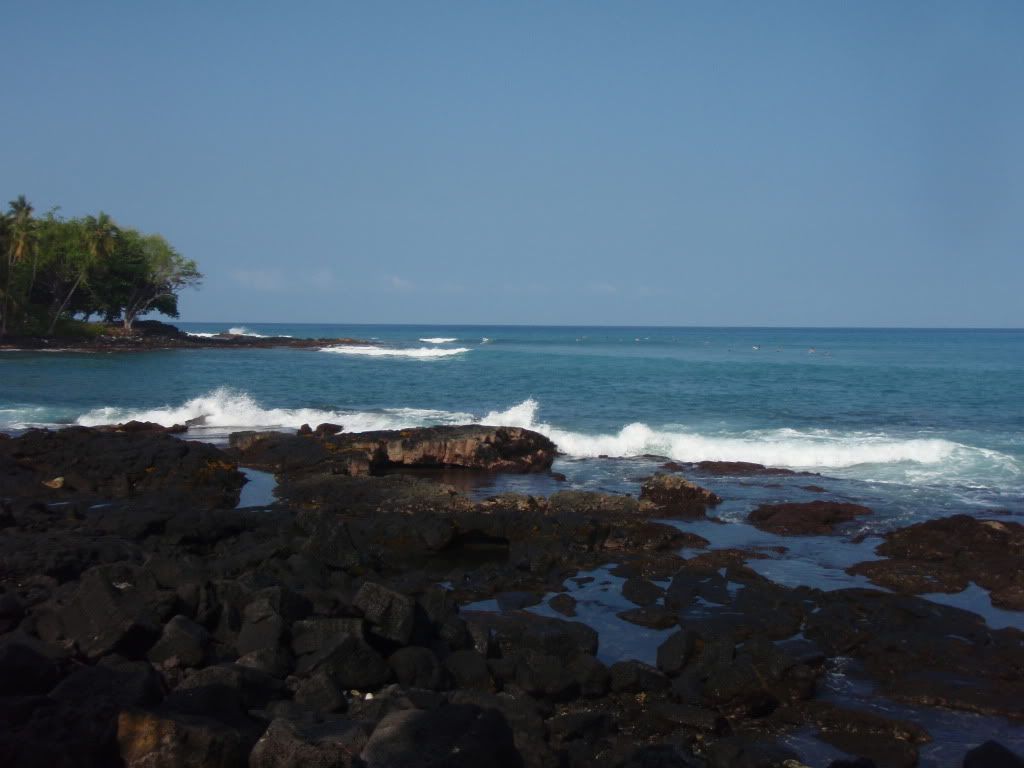 I picked up a rental from Kona Bike Works. They had a XXL Specialized Rockhopper 29er that quickly earned the nickname "Sherman" because of the army green color and the fact the bike was as heavy as a tank. Some local kids had some fun at the dead end trailhead and burnt down a car. Looked like a good place to lean my bike.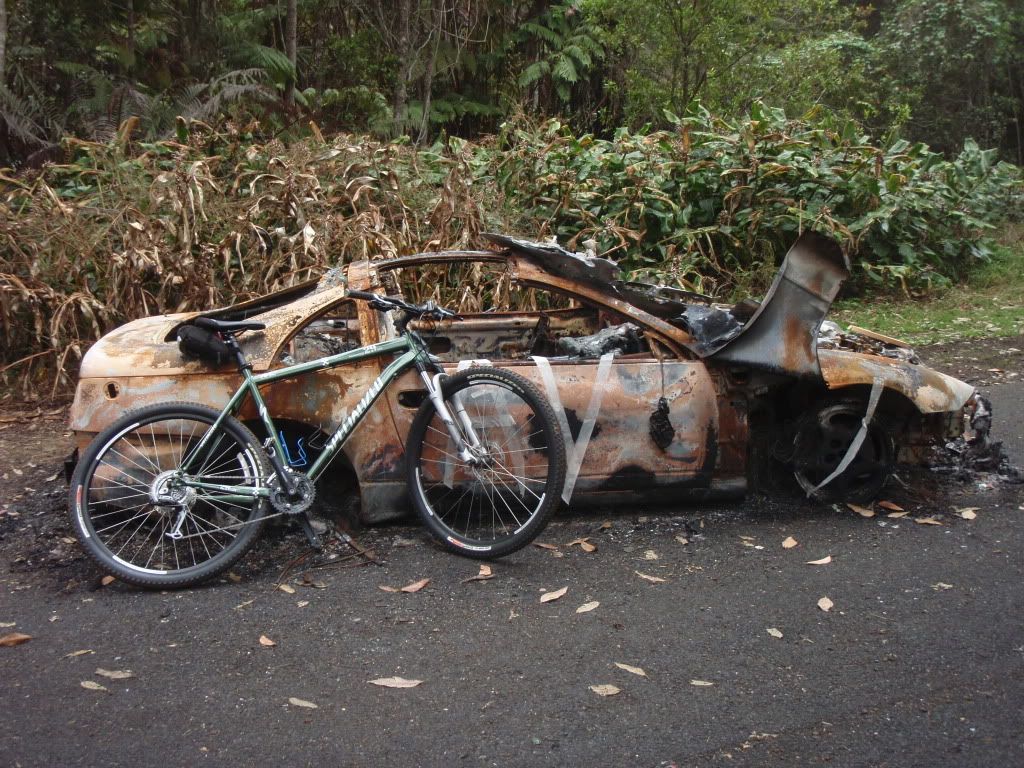 The trailhead.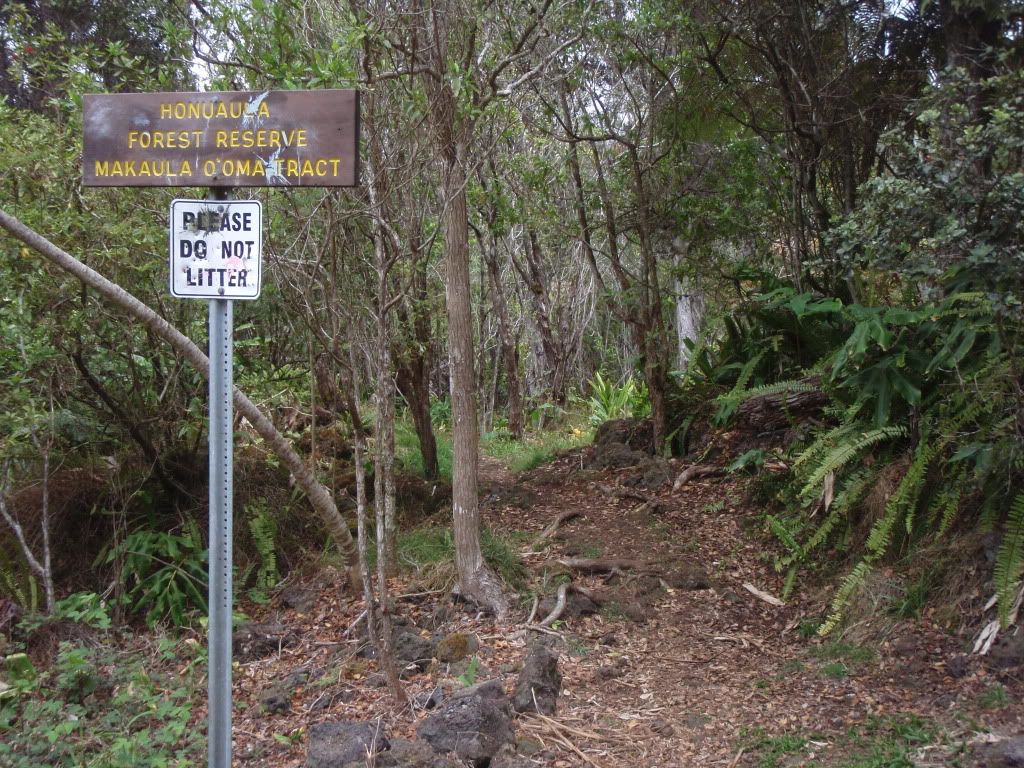 The Jurassic Trail quickly brings you in touch with rocky, rooty and twisty singletrack.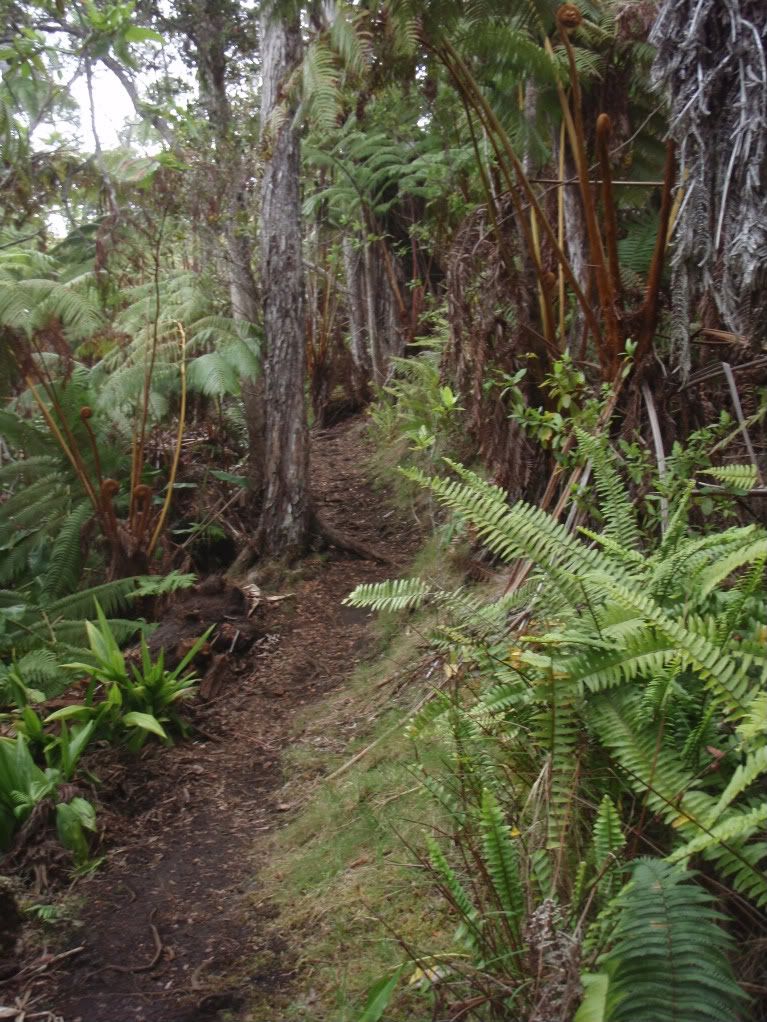 A little more than a half mile in and the Jurassic Trail ends along the upper boundary.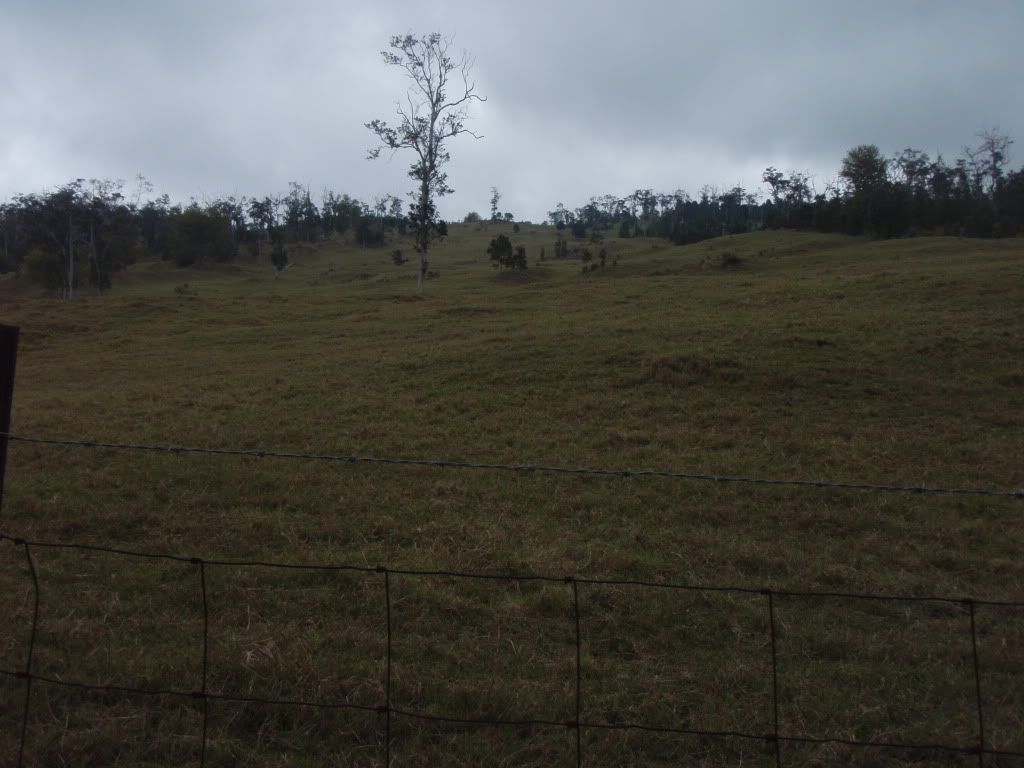 Another half mile along the boundary road brings you to the start of the aptly named Pig Skull Trail.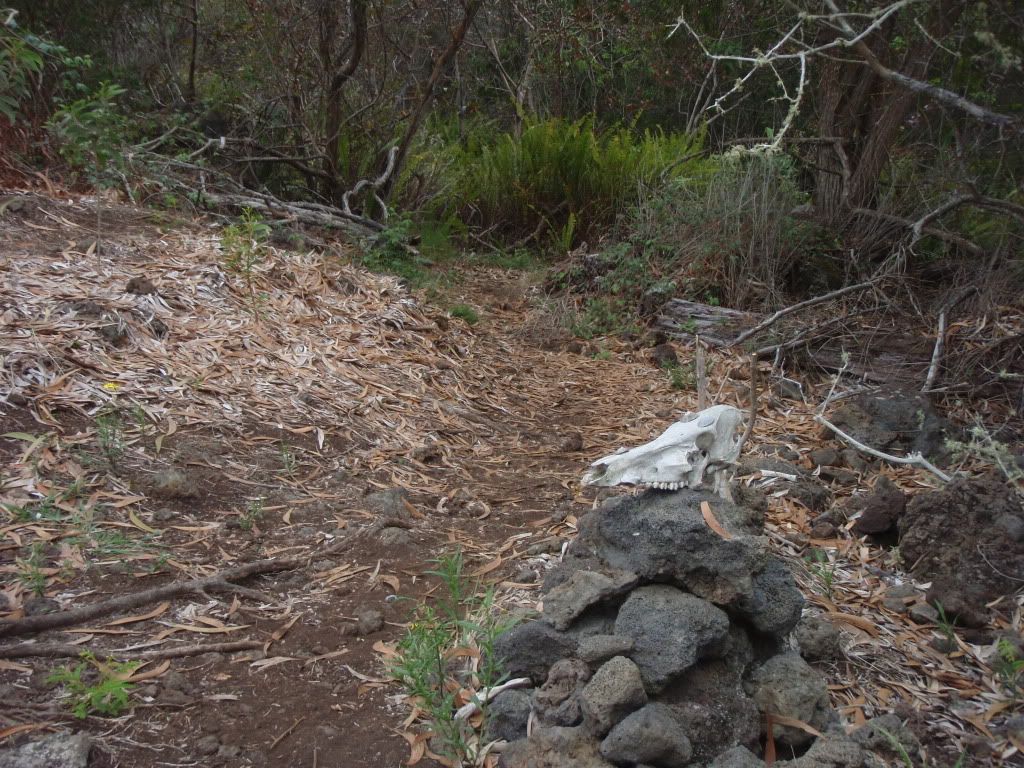 Very inviting singletrack entrance.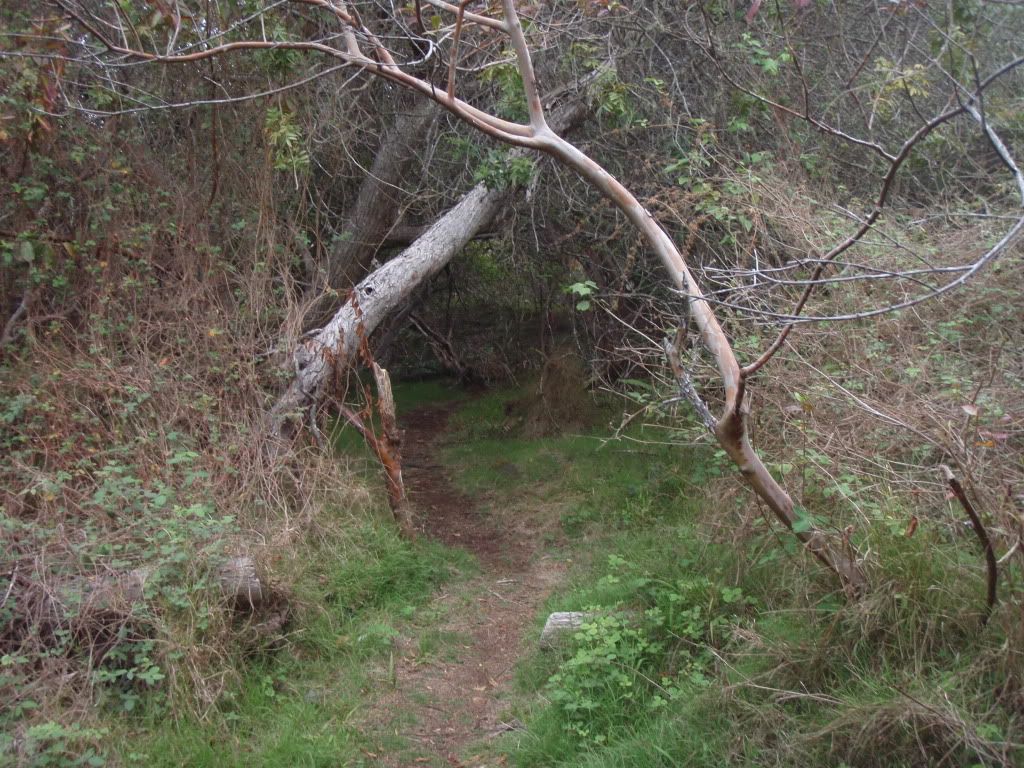 The Pig Skull Trail delivers 1 mile of downhill singletrack.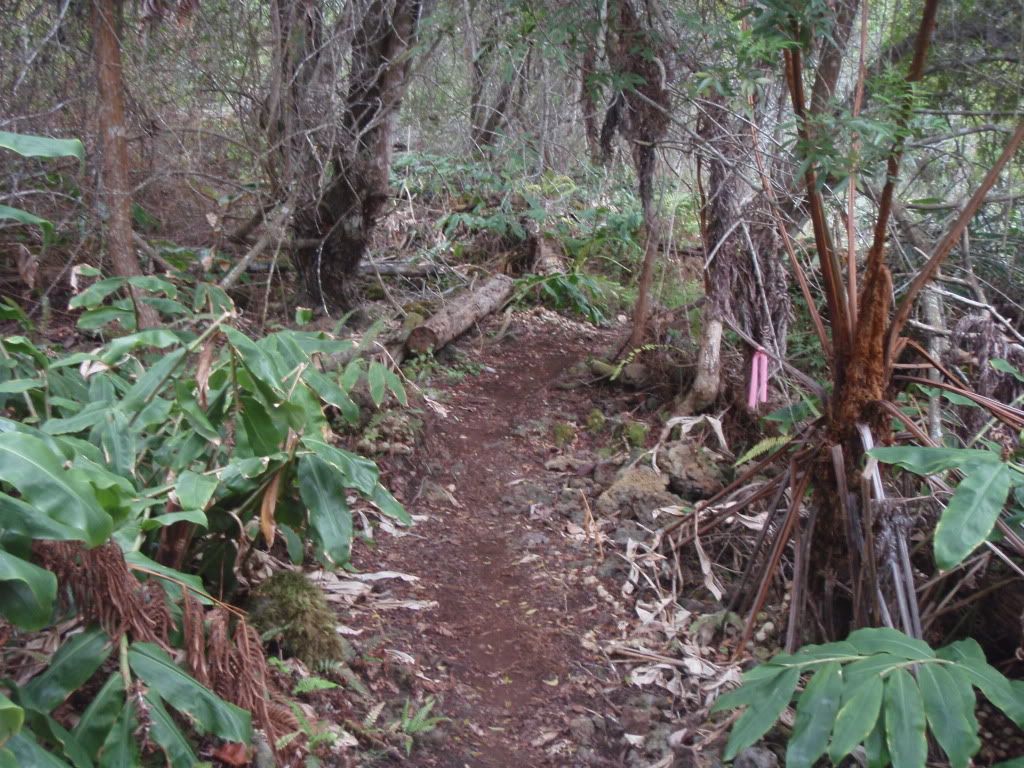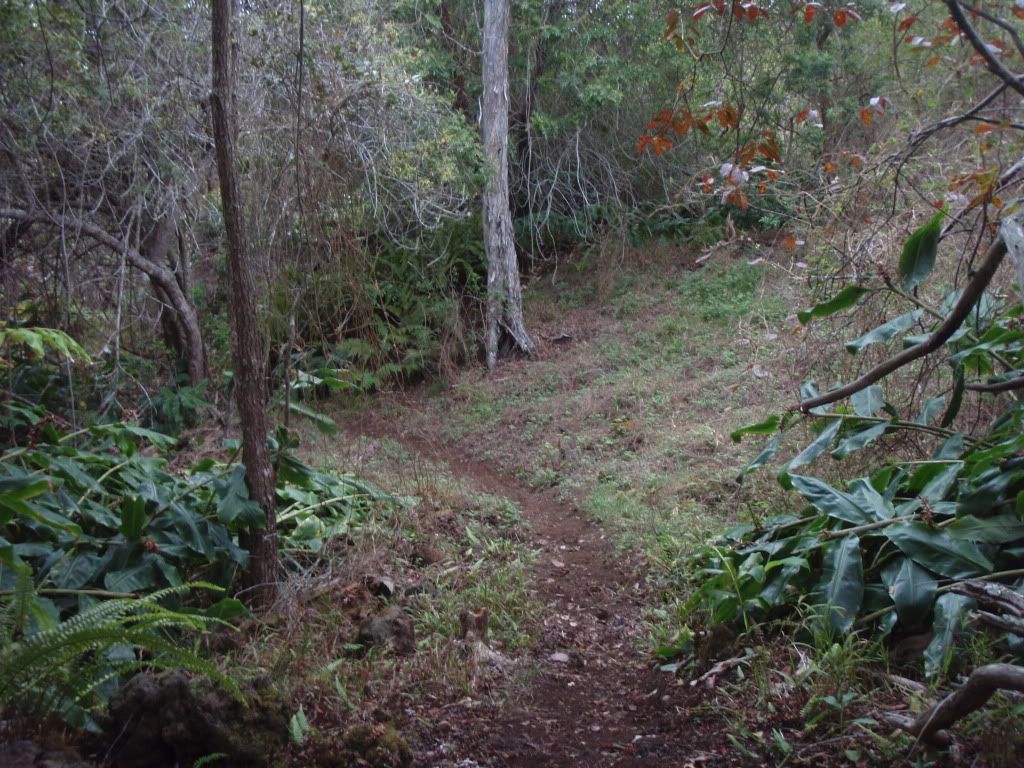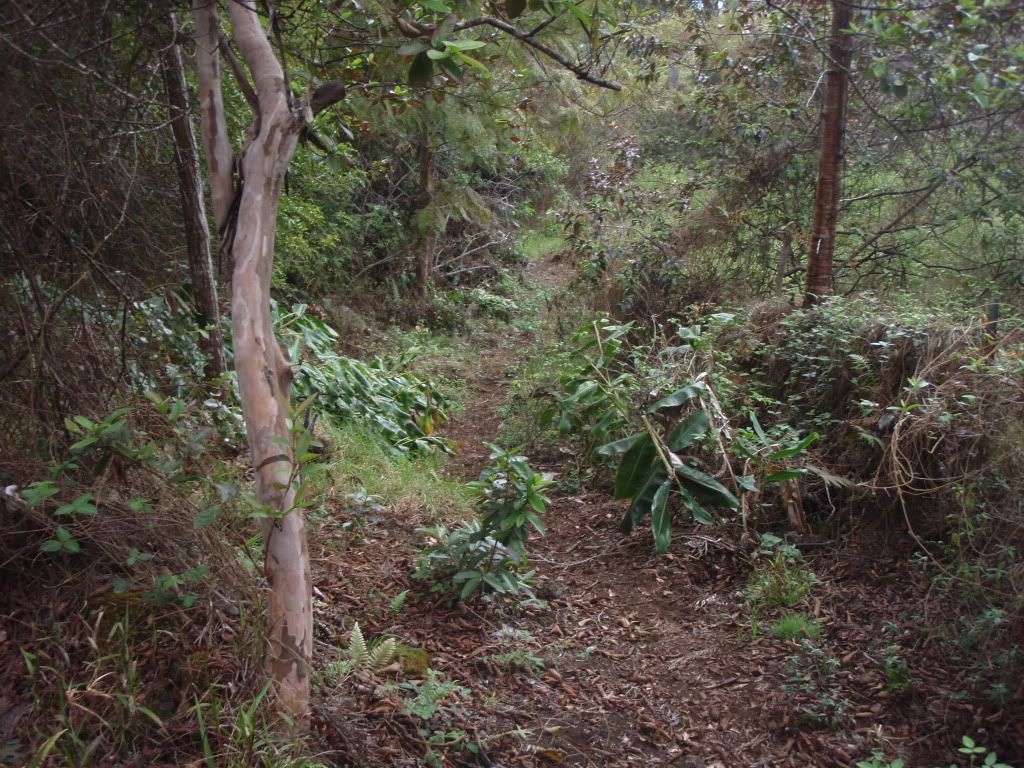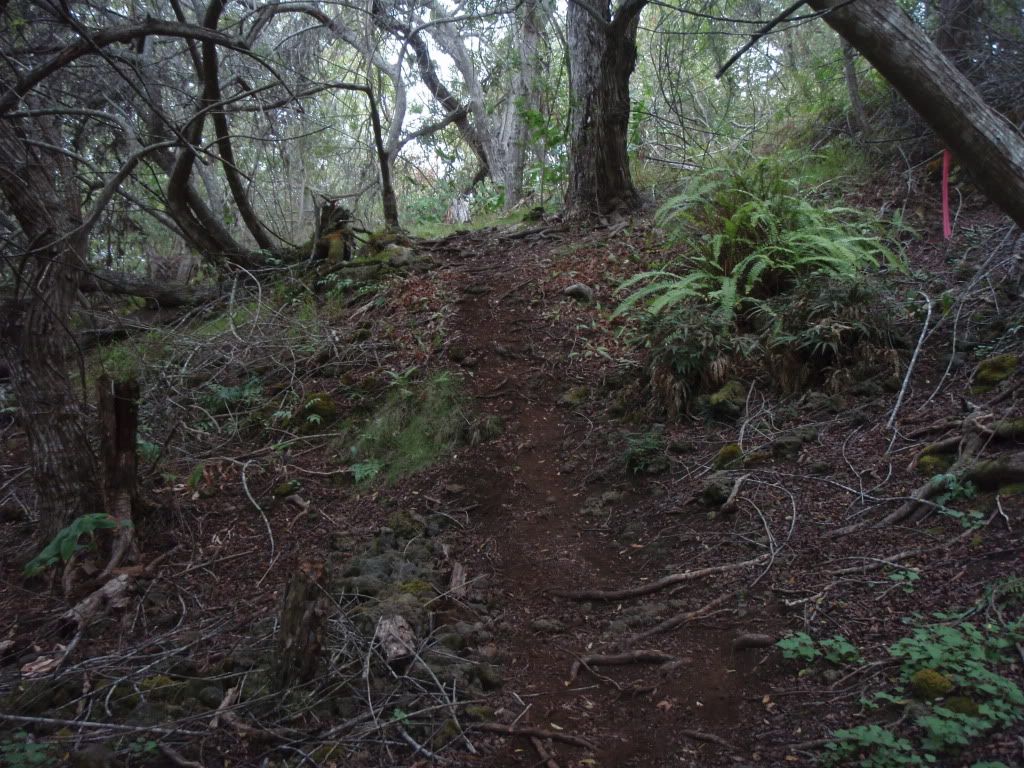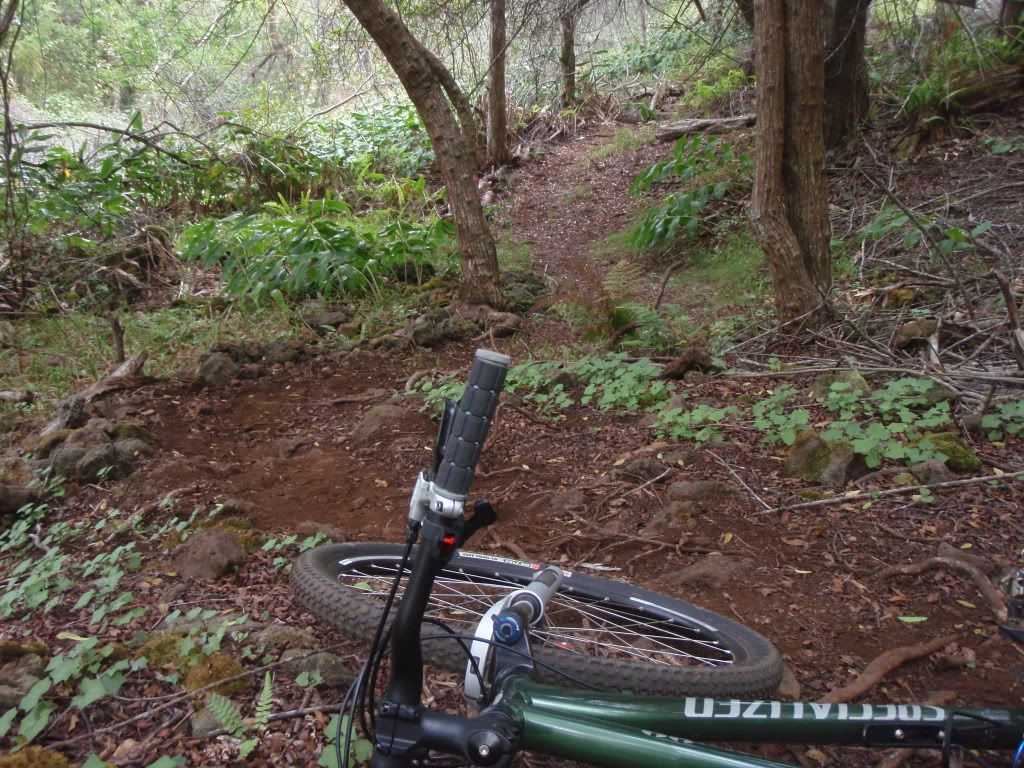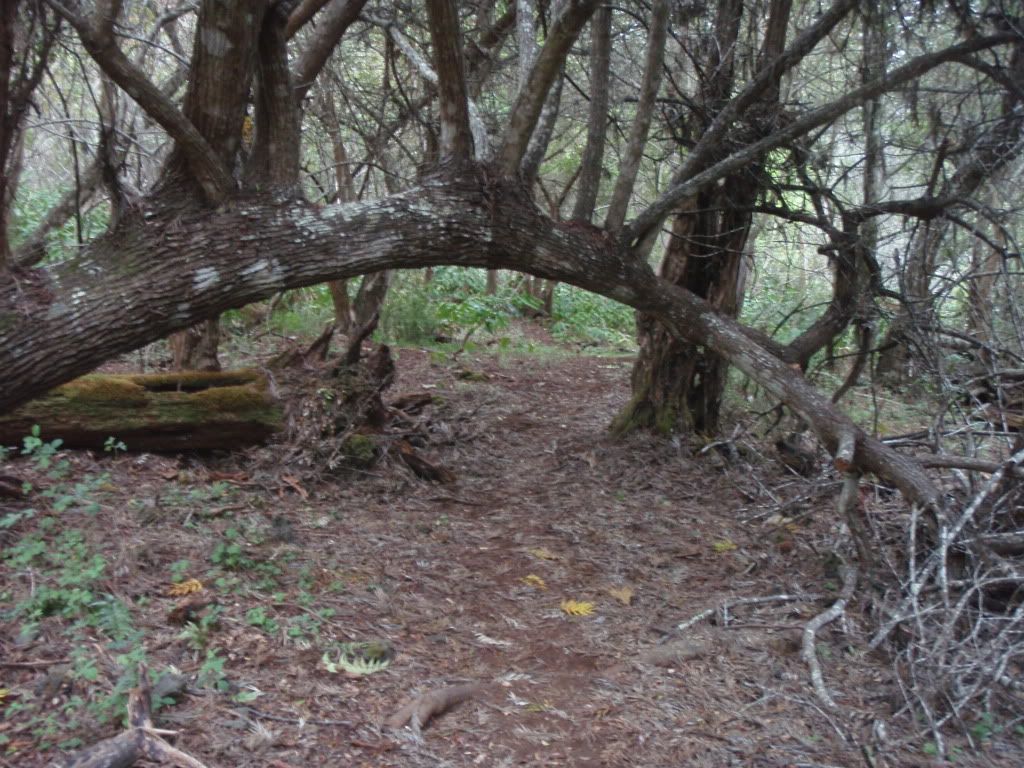 You then are dumped out on the lower boundary road with views of the Kona coast.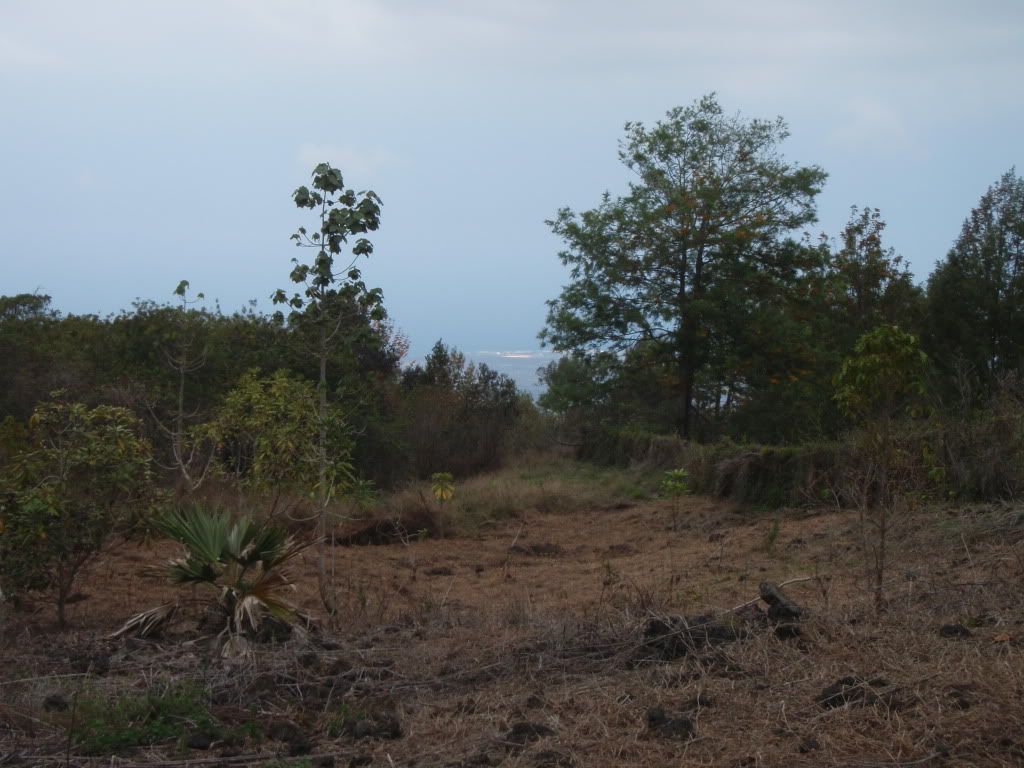 The Forest Reserve ends at this gate at which the guide book tells you to turn around.
However, I found this doubletrack too inviting to pass up. The out and back added two miles to my ride.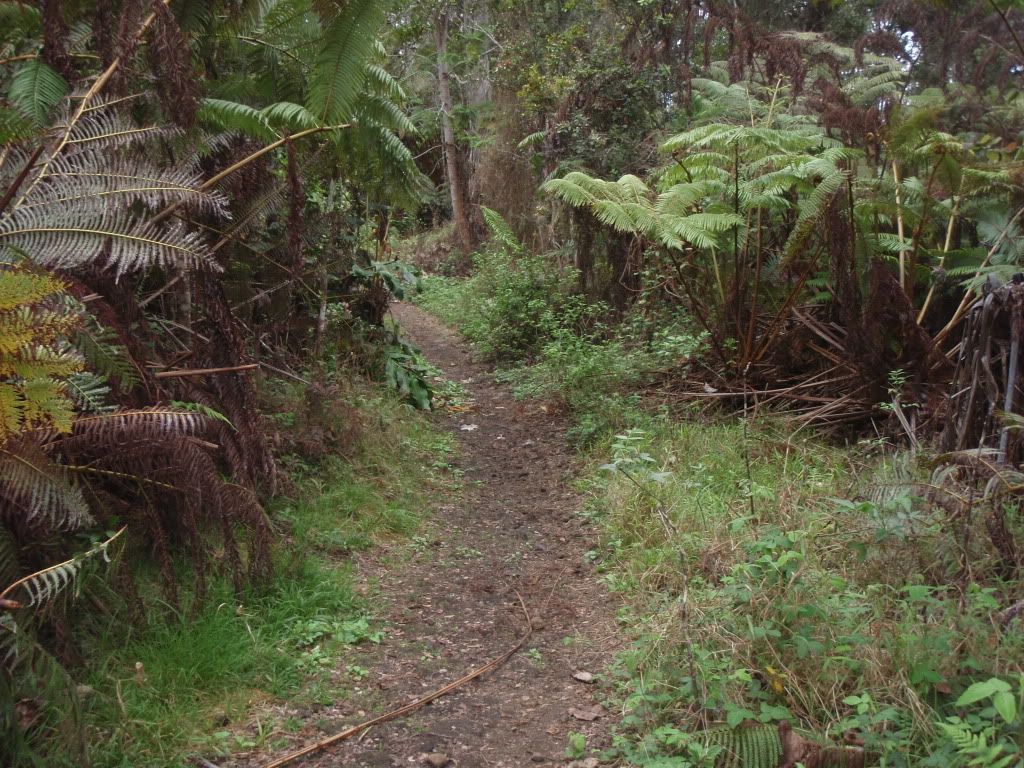 Hawaiian for 'main divide'. The Hallway trail is a miserable fall line road that takes you back to the upper boundary for the short downhill on the Jurassic Trail and the trailhead.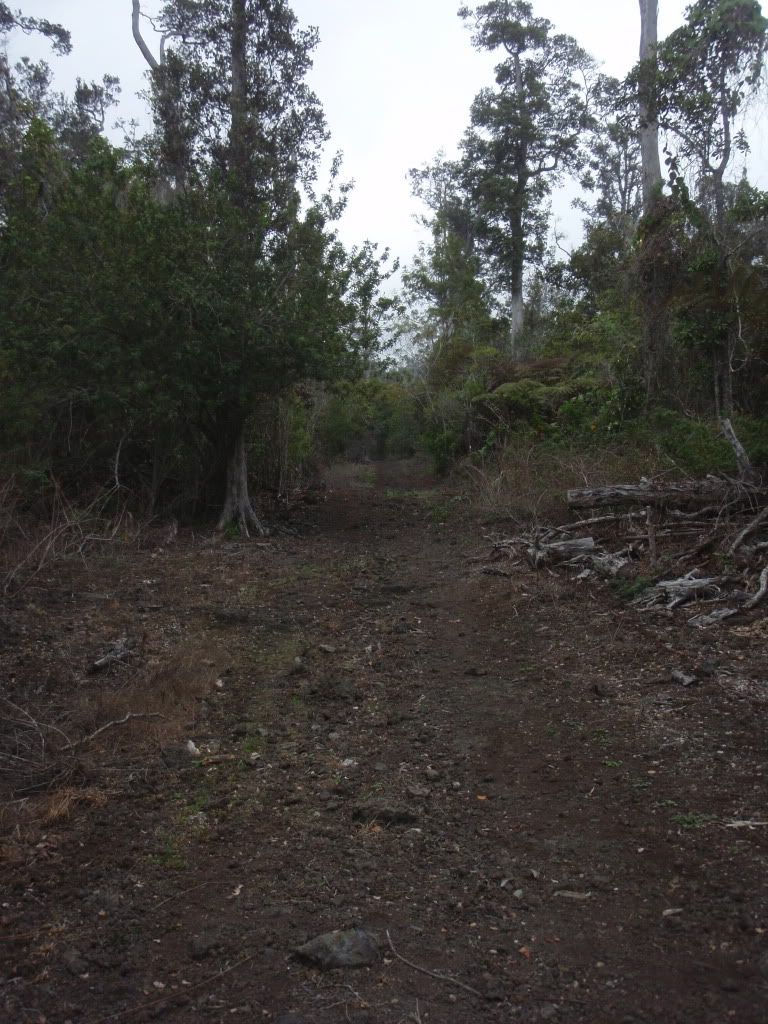 Apparently, the tow truck drivers where on top of it as the burnt out car was gone after my 8 mile, 2 hour exploration.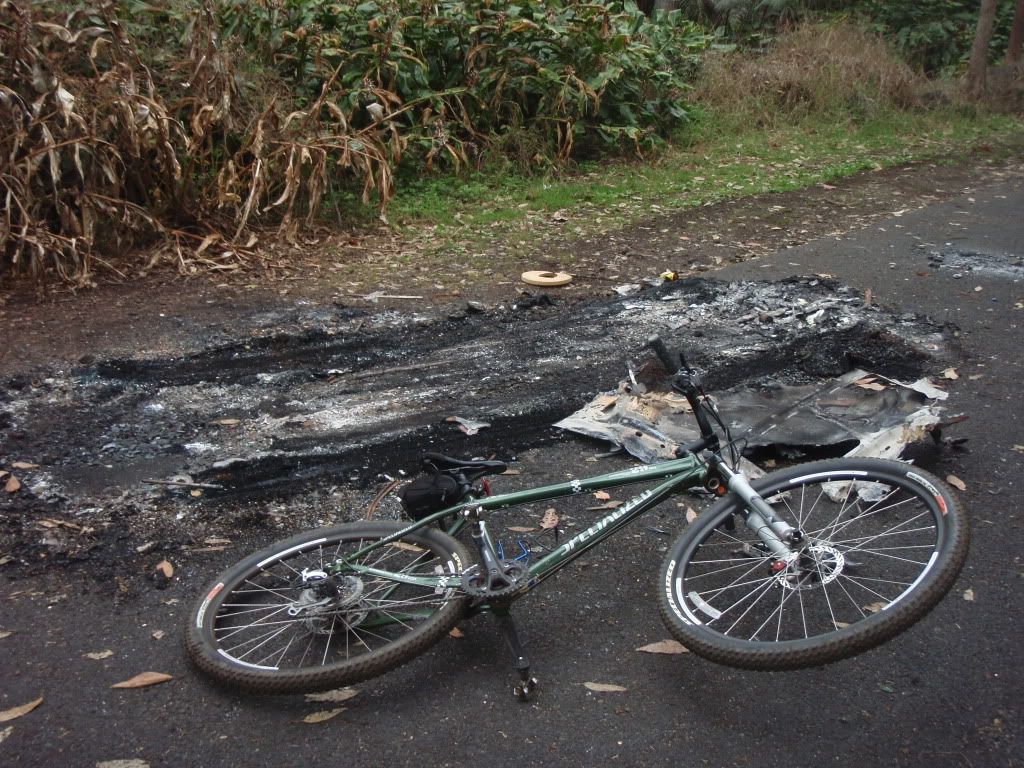 The Koloko Trails are short, but sweet. Good singletrack is hard to find on Hawaii and this trail system is 10 minutes from the only shop where you can rent a quality mountain bike. If you are ever in Kona and have a couple of free hours, hit up these trails for a really great trail experience.