Day 9 – Perry Canyon to Grizzly Peak to Northern Skyline via Ben Lomond
I did this ride during a big 2012 road trip and it has stuck out in my mind to this day as one of my favorite rides. I've tried to include it in a few other trips but it hasn't worked out. That first trip was extra memorable because I used public transit to close the loop then rode into goat head hell and had two flat tires within minutes of entering the trail system. I had to limp a few miles into town on partially flat tires to the nearest bike shop to with tubes and sealant. Got back on the trail around noon and finished the ride right at dark.
No issues with goat heads this time, but buses didn't seem to be running on Sunday so I had a long pavement pedal to get to Perry Canyon. Rather than do the whole 15mi pavement pedal I went for a bit of extra credit singletrack on Bonneville Shoreline Trail. Though nicer riding it would add extra time and 1000ft extra climbing to the route.
The peak in the distance is Ben Lomond where I'll top out, though I will be approaching from the opposite direction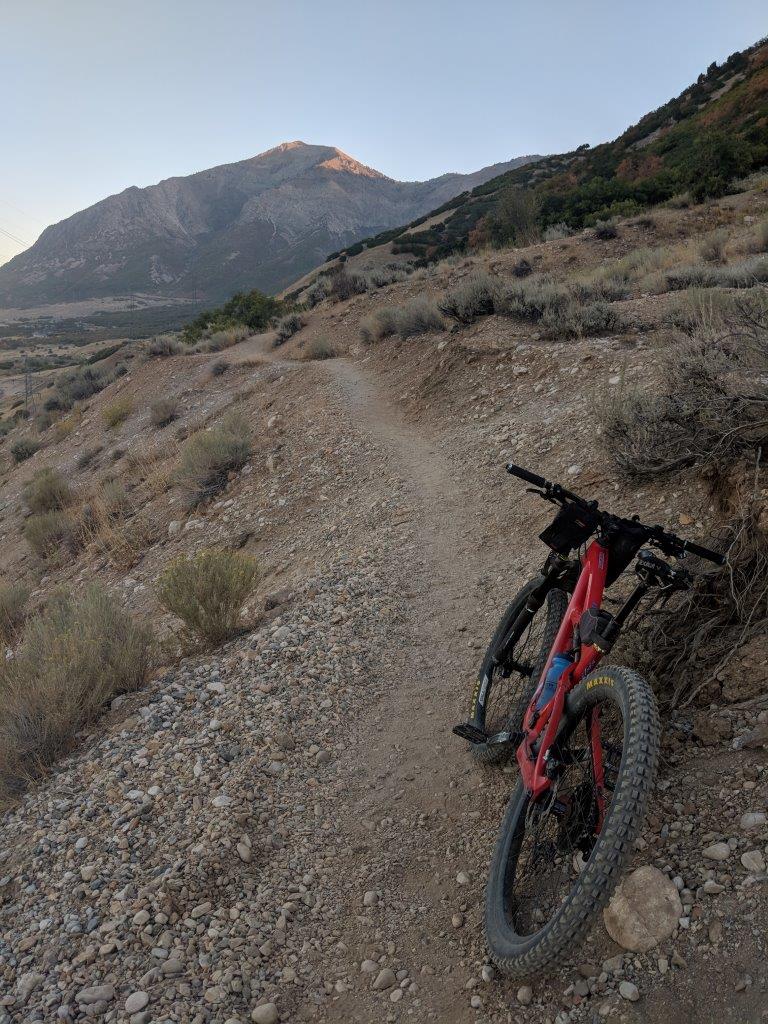 BST is a pretty nice trail through here, contoured and well graded. I skipped a harder 5-mile section that would have added 1,200ft more climbing, which left me with around 10mi of easy pavement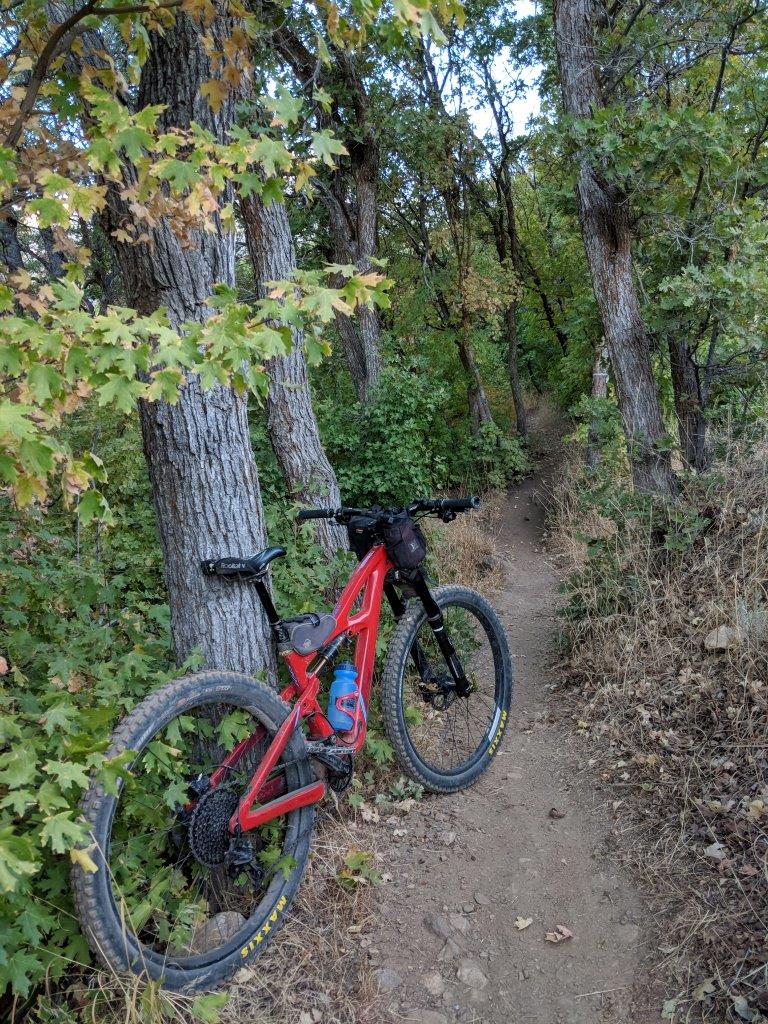 Got started just before sunrise so I caught the first rays coming over the mountains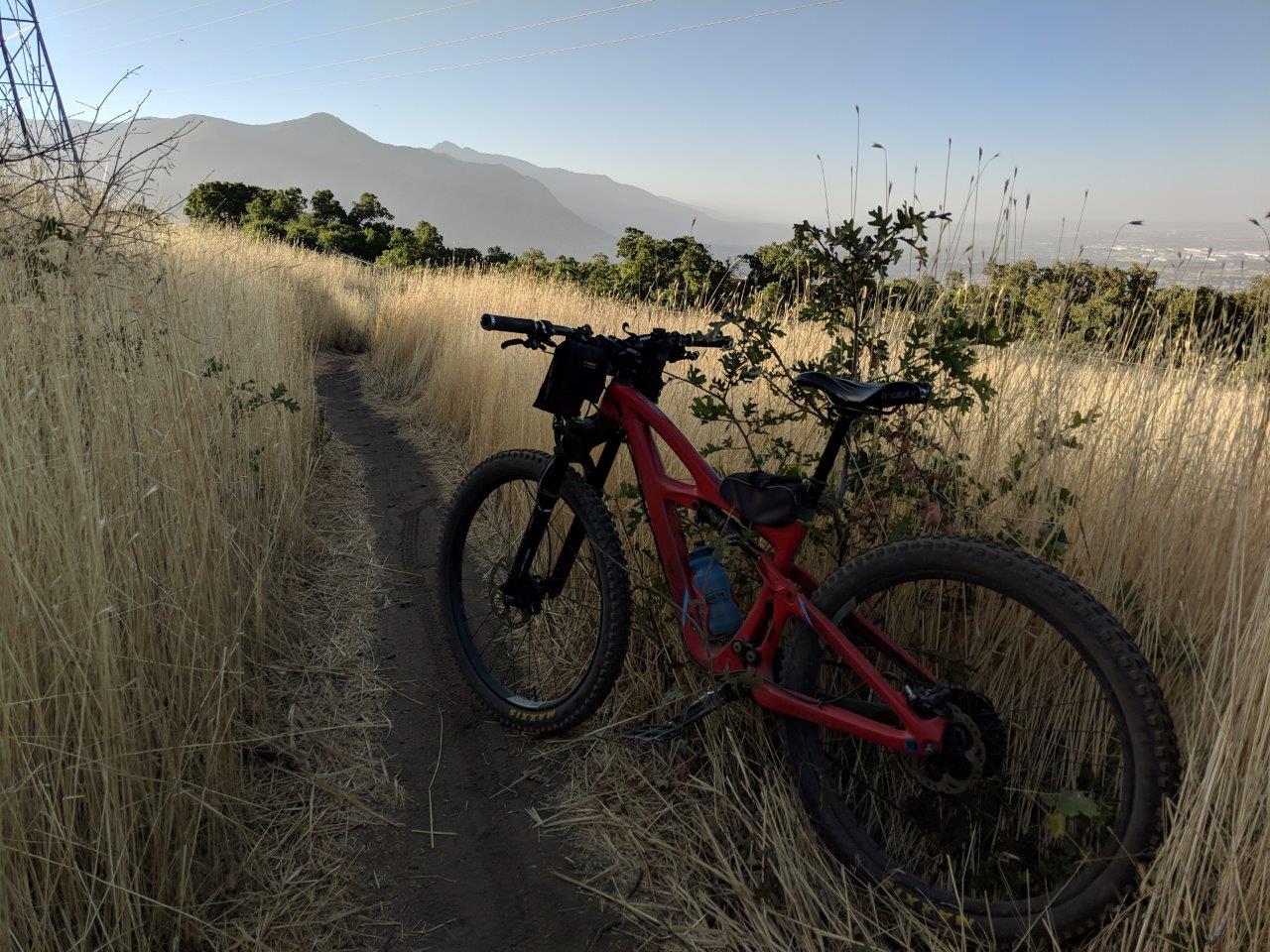 Classic trail sign at the bottom of Perry Canyon Trail. Yeah, 9 miles and 4,500ft to Grizzly Peak. Off we go!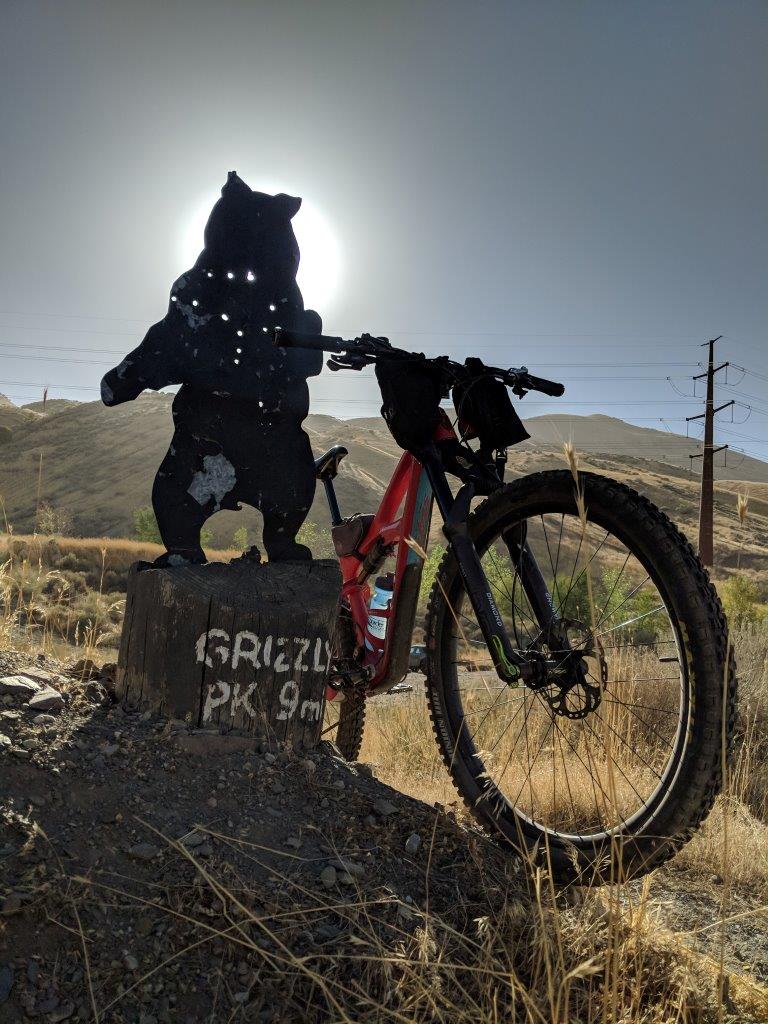 Goat heads weren't stopping me today. Only pulled one out of the tire. Maybe more traffic keeps them clear now?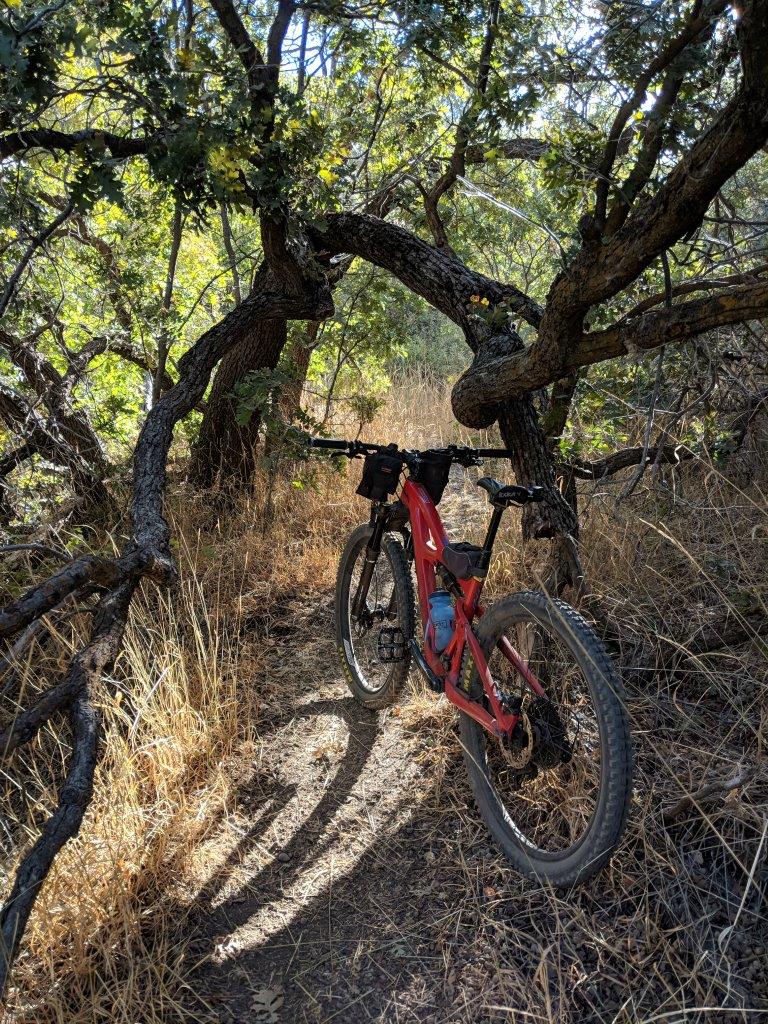 Rather than take Perry Canyon on the way up I saw a trail called White Rock on Trailforks that looked interesting, rated less difficult so I figured it might be easier if not too overgrown.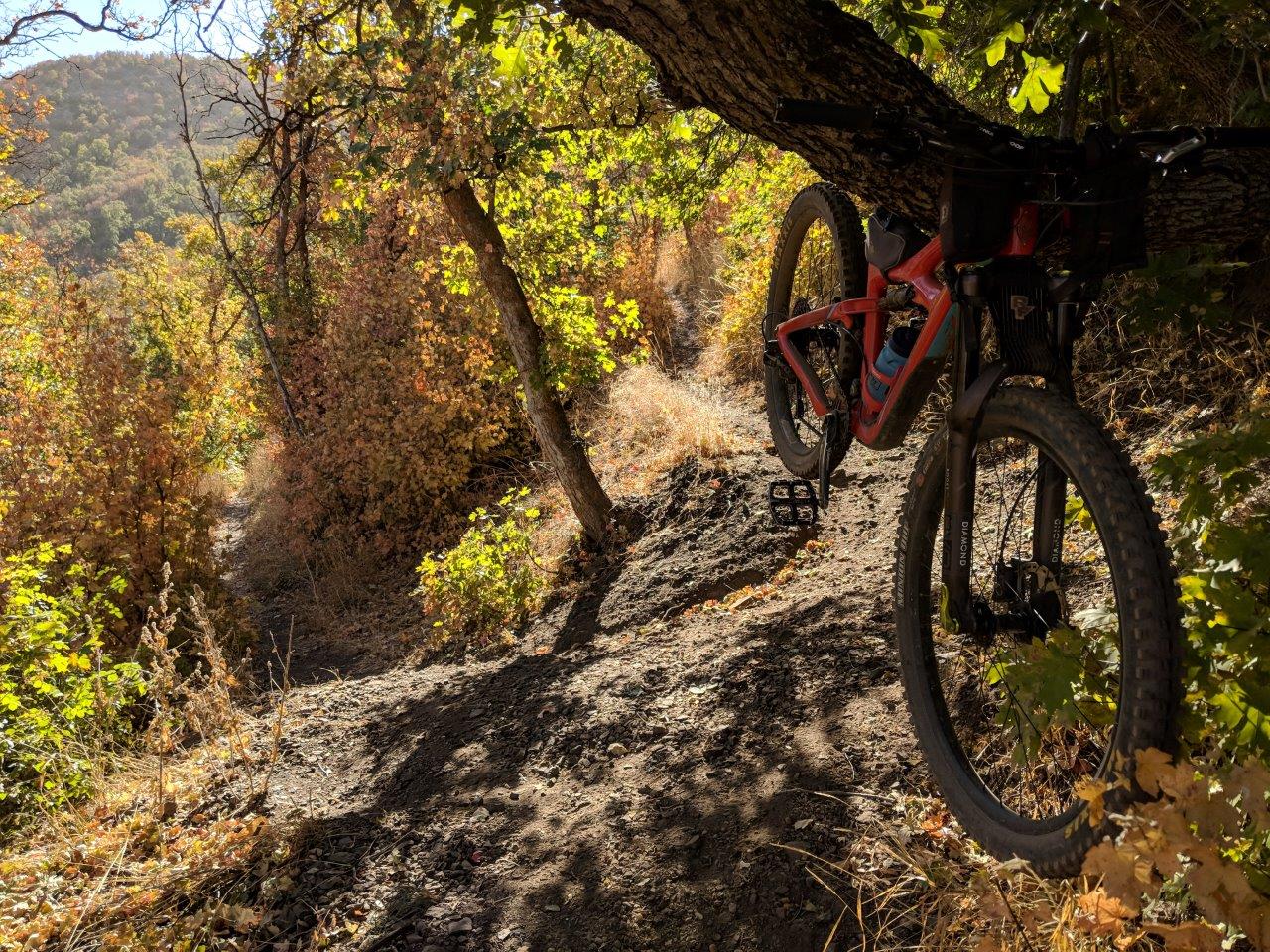 It was pretty nice at first, traversing across open sage scrub hillsides. Definitely more raw than Perry Canyon but was in pretty good shape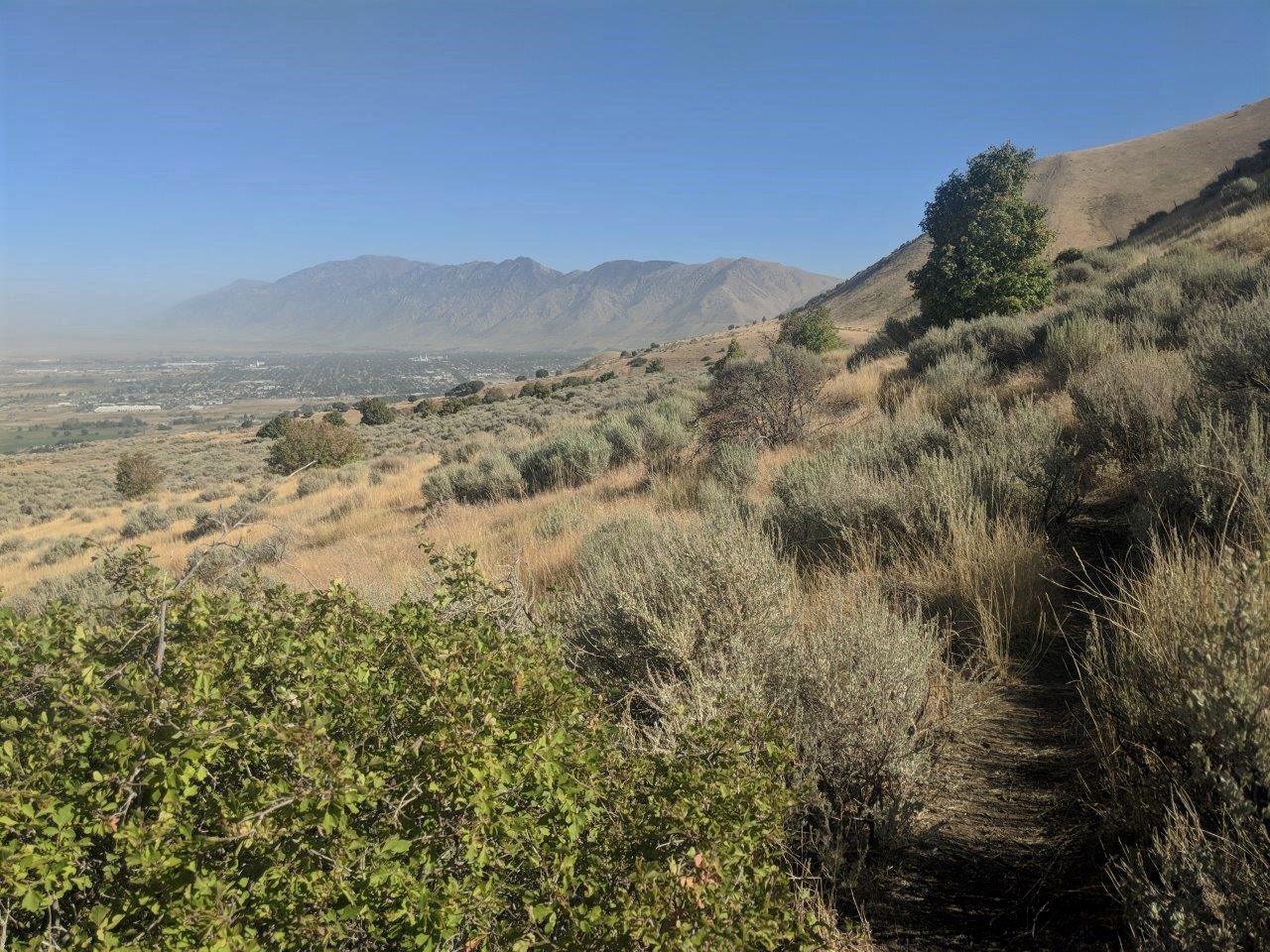 Higher up it got tougher. Parts were overgrown, it got hard to follow through a basin, and switchbacks above were torn up some by motos. But mostly it was pretty nice.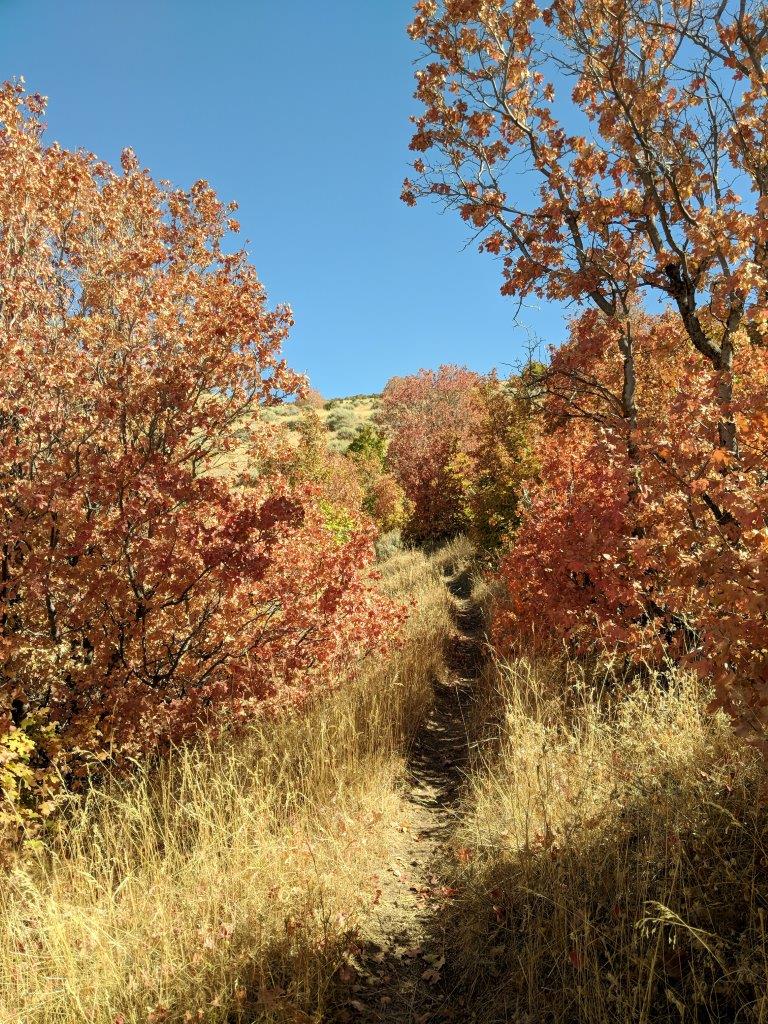 Nearing the top the grade mellowed out again and the trail was nice. Decent amounts of shade were found and there was a nice breeze to keep things cool.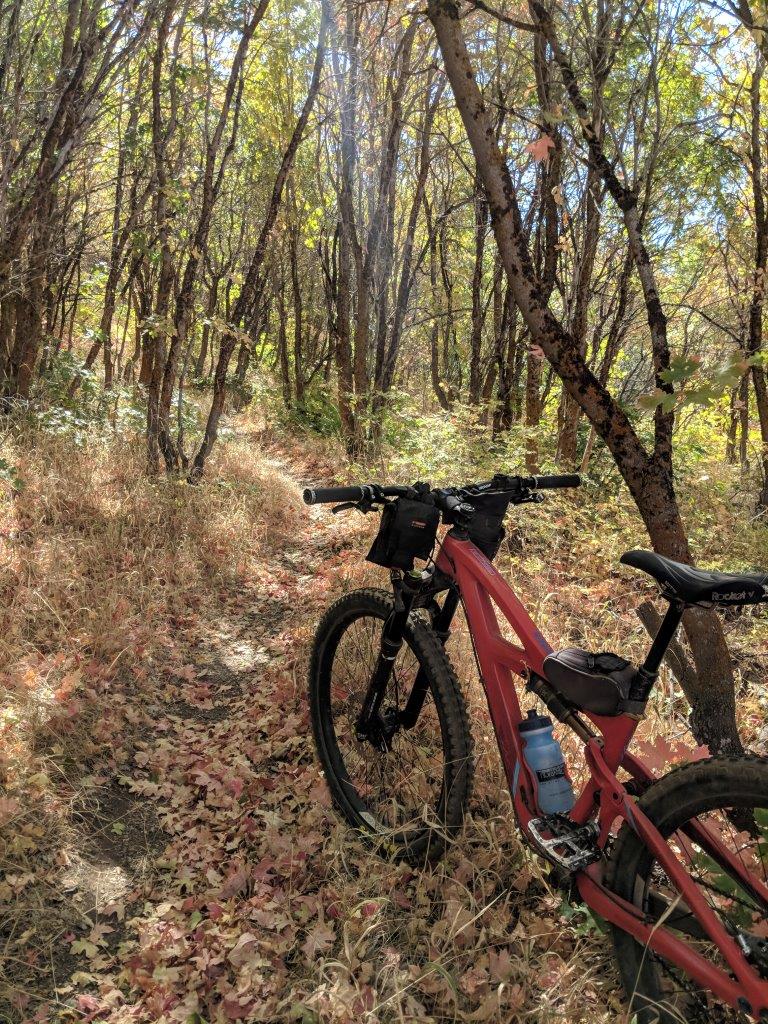 Back on Perry Canyon Trail things got tough. North aspects had soft dirt that were often chewed up by motos who seemed to have a hard time staying on the singletrack bench. Overgrowth didn't help and no doubt tugged at their handlebars. Once higher up the views really opened up especially toward Willard Basin

Beyond Grizzly Peak was a couple miles of narrow jeep road and regular forest road. There were plenty of side by sides tearing ass all over the place. Found a spring to fill up on cold water at, which was nice.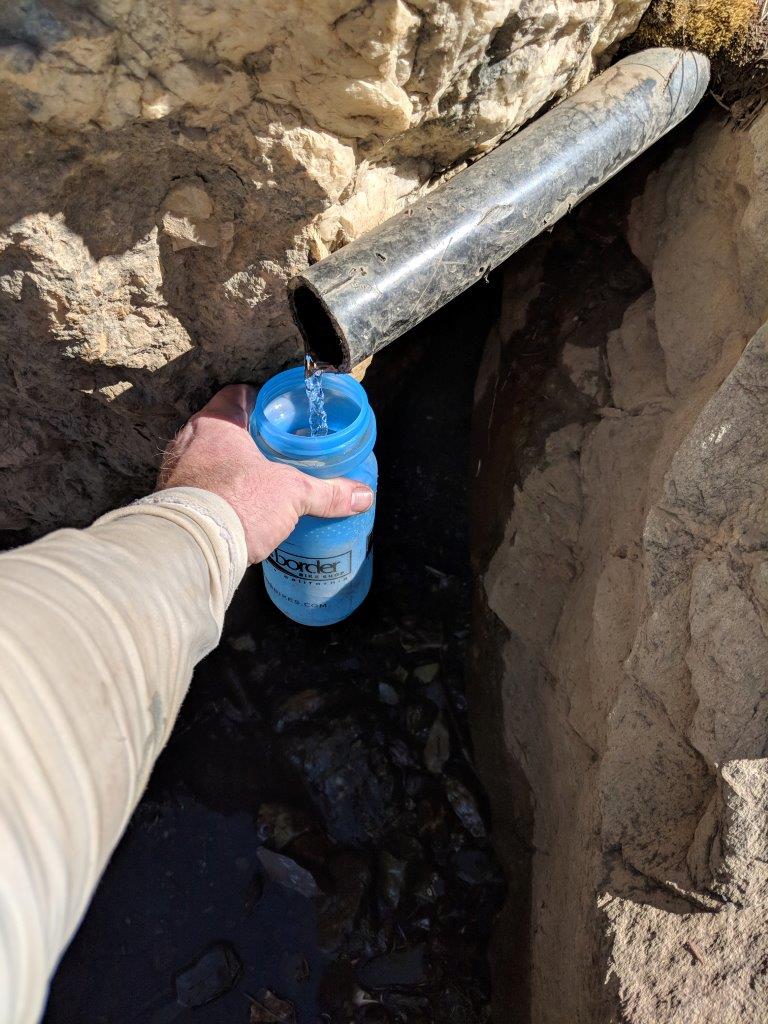 Wasatch Crest Trail, here??? Last time I took the dirt road around all the way which led to some miserable extra credit climbing. This time I climbed up a moto trail through the upper basin which was much nicer. There was a side trail that appeared to be non-motorized and was pretty nice.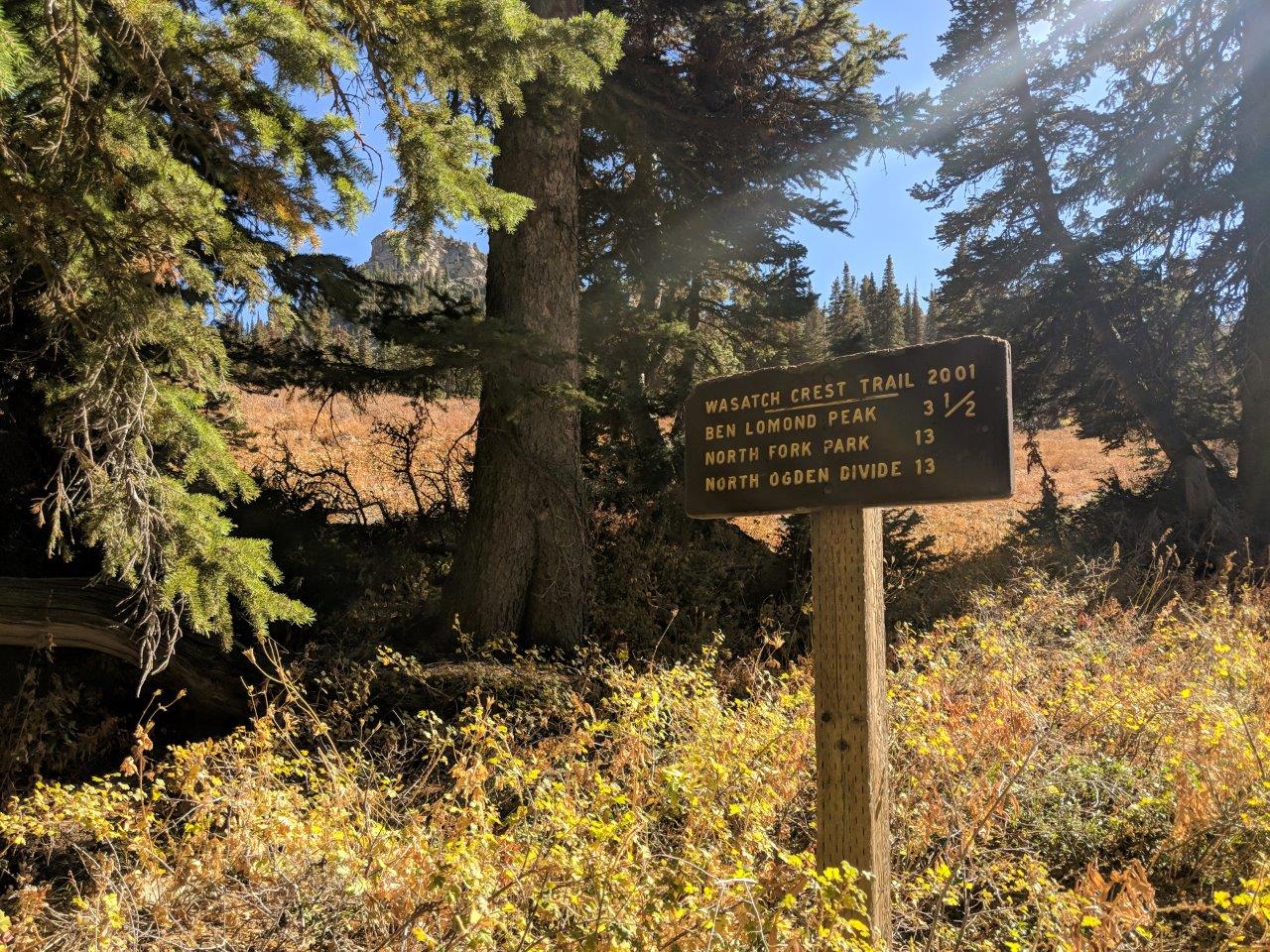 View from that side trail was pretty awesome, after climbing above the lake
Continuing on I traversed around Willard Peak which brought great views down to the valley below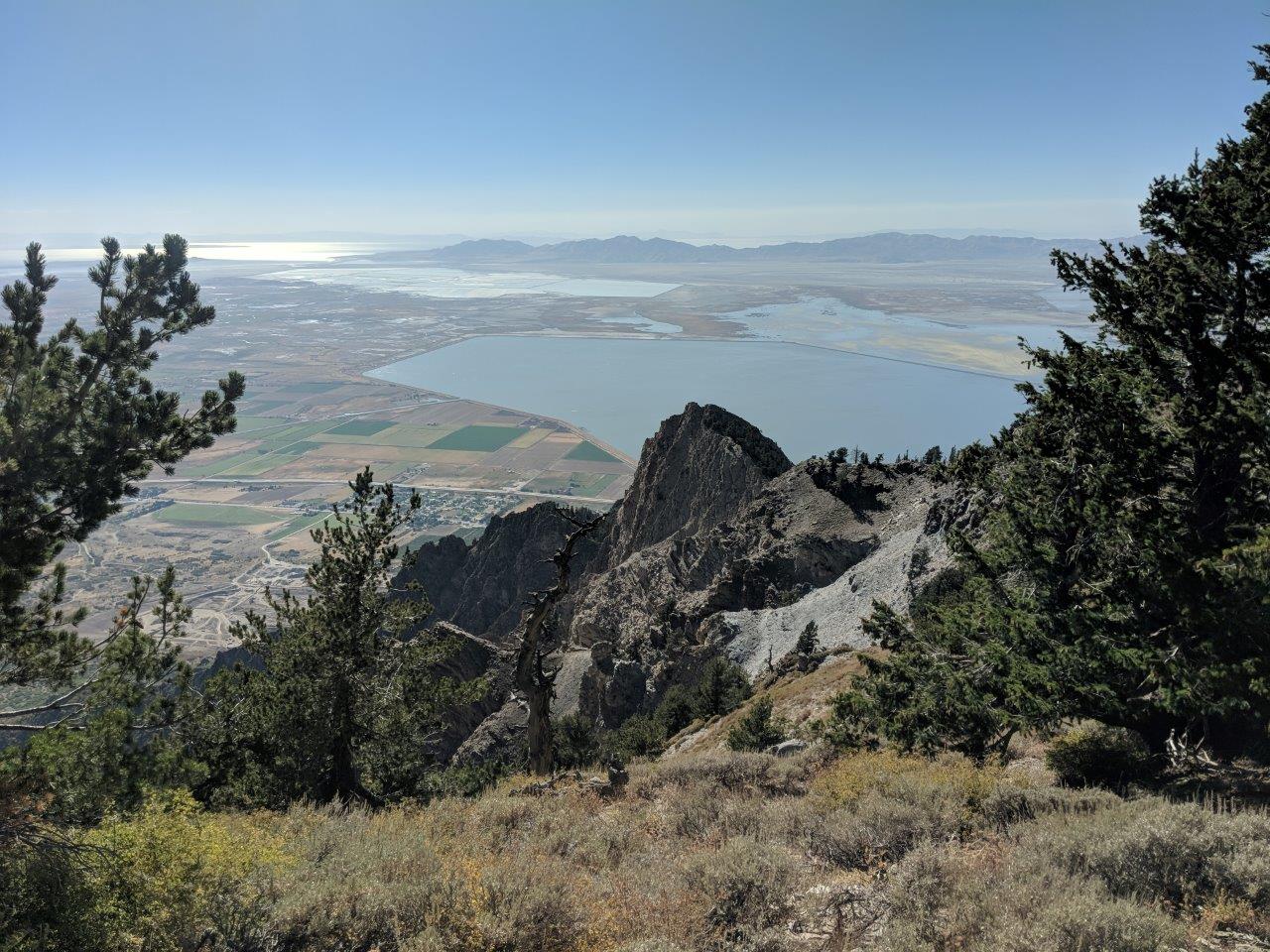 Pano view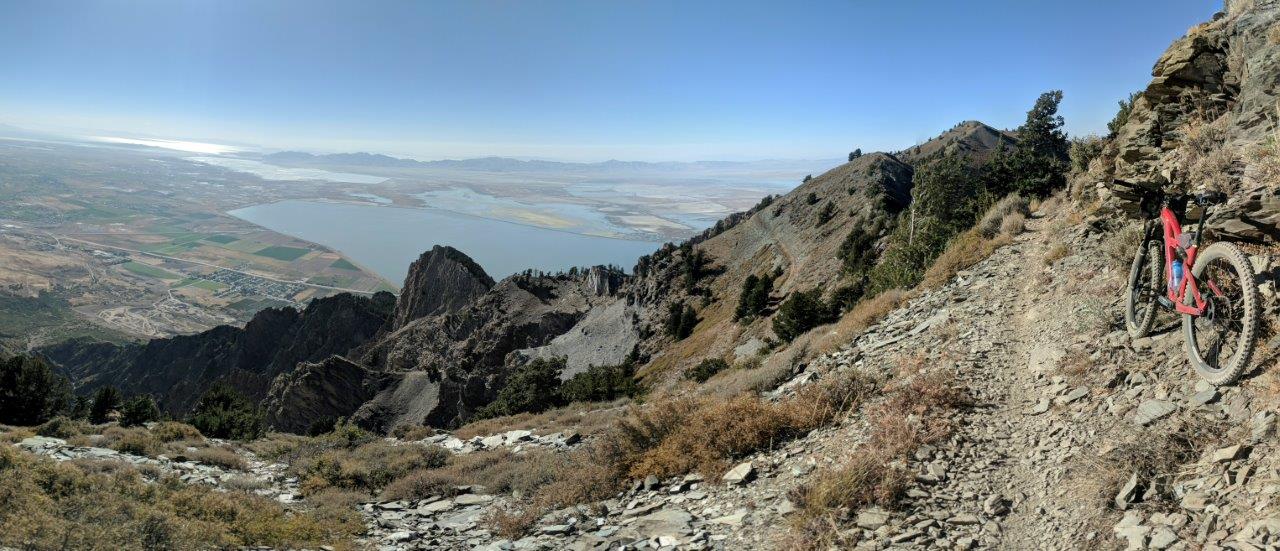 And the other way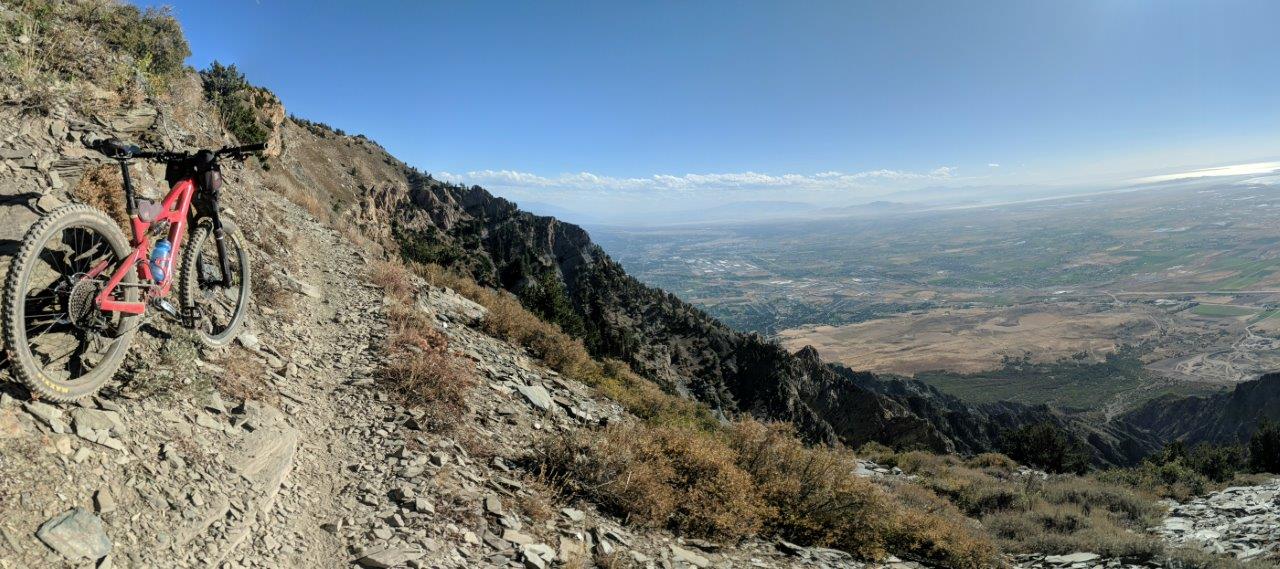 Trail traversing south. Such an awesome section of trail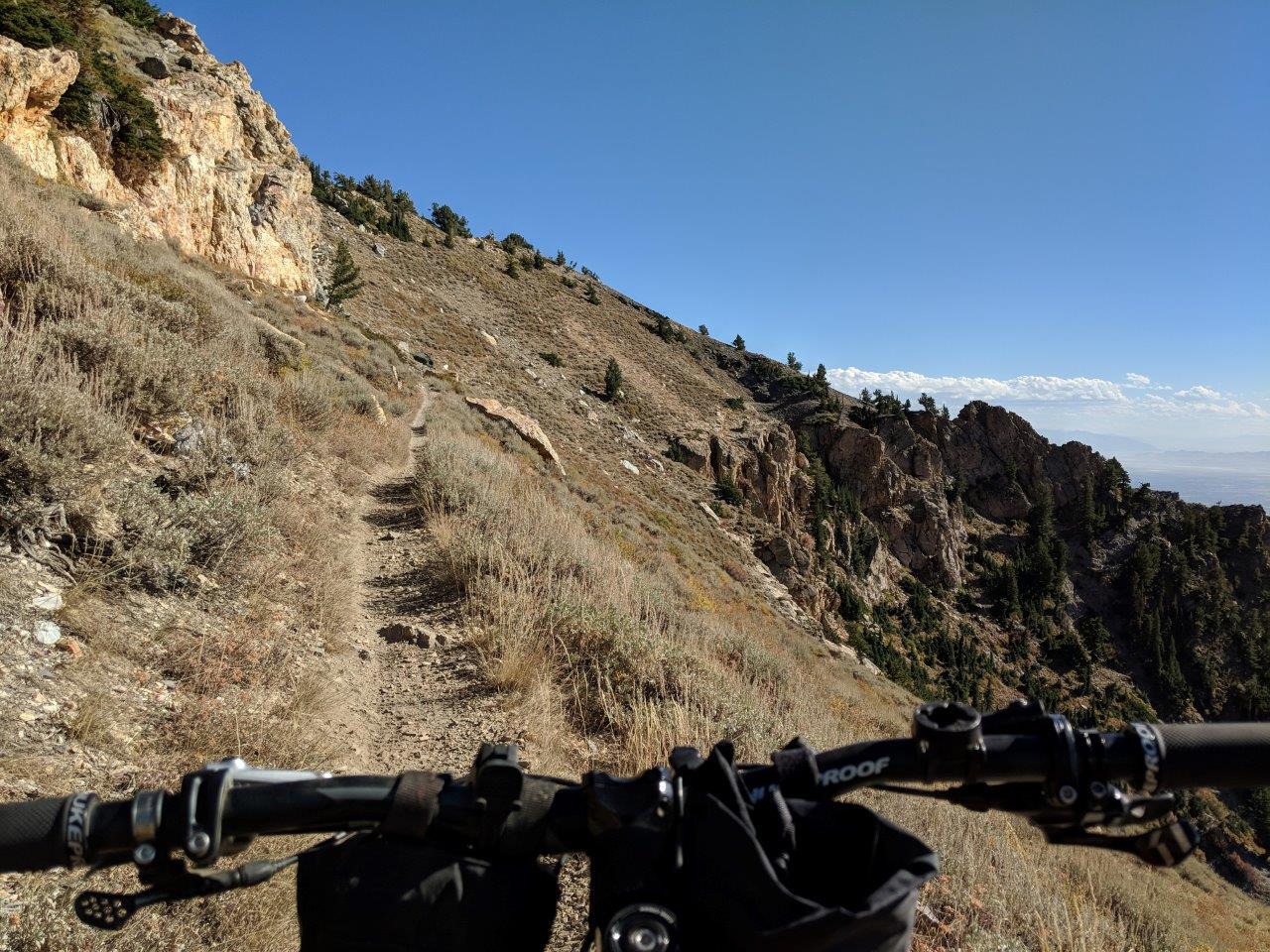 Getting to the top of Ben Lomond summit, looking north from where I came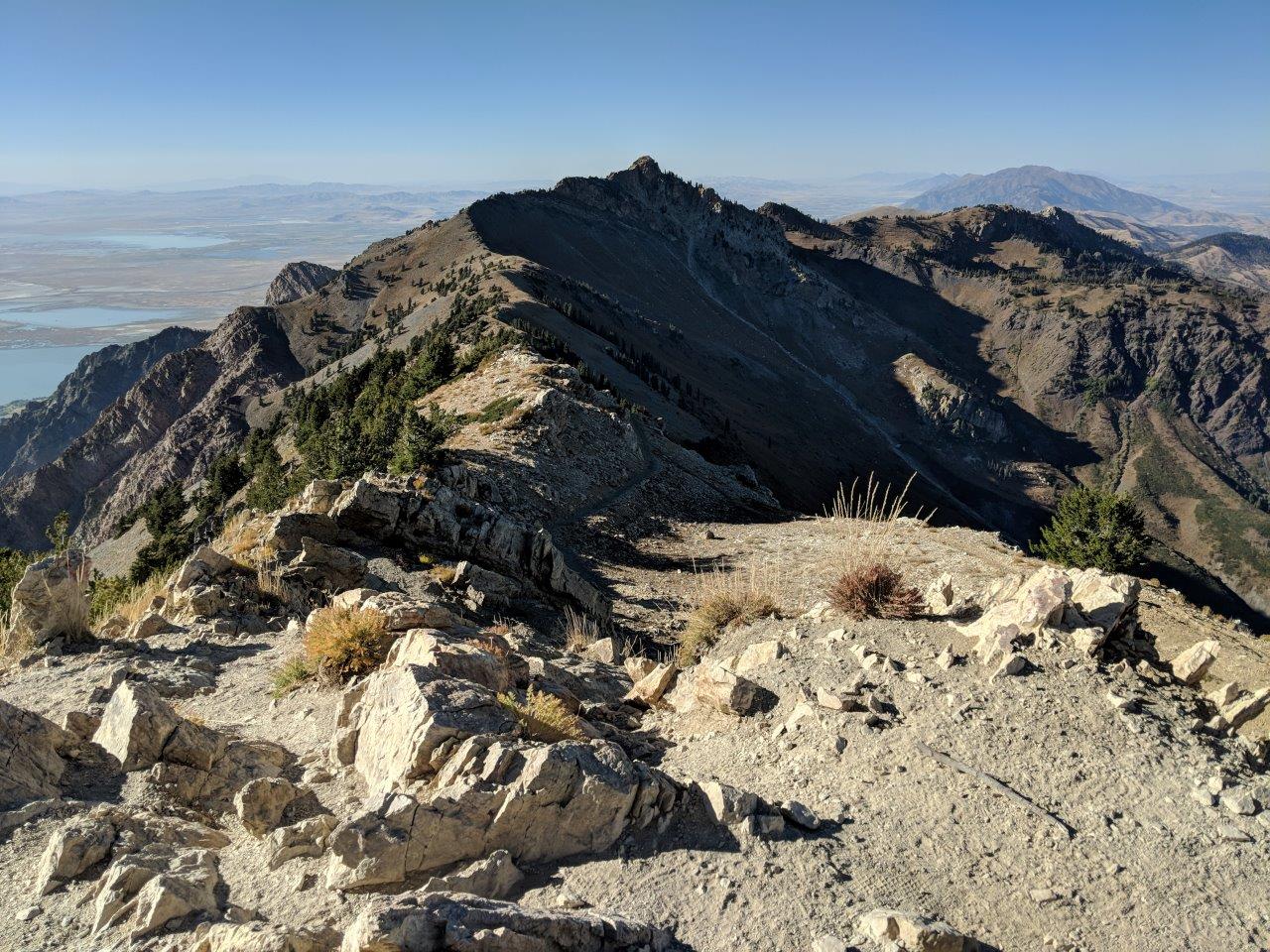 Summit shot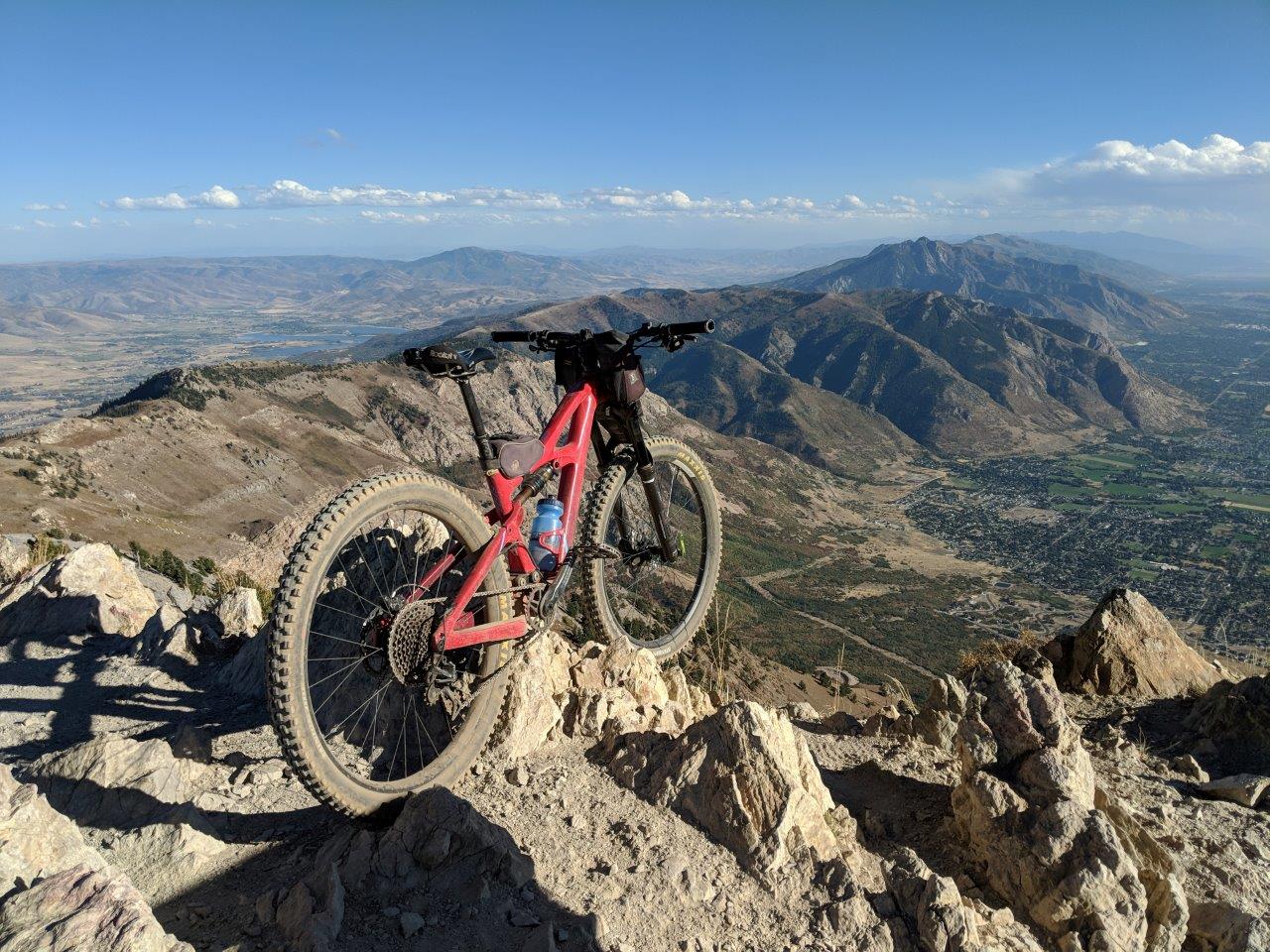 It was at this point I re-checked my mental math on timing. It was now 5:30 and my flight was at 10, with an hour to disassemble bike plus pack and a 45min drive to the airport. This left an hour and a bit to descend to the van. Should be ok? We'll see…
Ben Lomond part 1 -
https://www.pinkbike.com/video/493912/
Ben Lomond summit to N Skyline -
https://www.pinkbike.com/video/493936/
Northern Skyline part 1 -
https://www.pinkbike.com/video/493938/
Northern Skyline part 2 -
https://www.pinkbike.com/video/493910/
Turned out the descent took right on an hour. Had to settle for a bird bath at the trailhead using remaining water jugs and some snacks at the airport. Skipping a dinner stop and swim I got to the car rental 90min before flight which was pretty much perfect. But well worth it to get this ride in. Most switchbacks on the trail were completely moto-fucked it was still a great descent and a definite happy ending not just for the ride but for the whole trip. I was stoked to get in so many great rides in one trip.
Stats for the day - 45mi and +/-7,000ft