Did a short two hour ride this morning through a forrest nearby (Lembeke , Belgium) with 2 to 4 inches of snow it was a good work out.
Lots of singletracks here but you can't see them 'cause of the snow (and therefor i can say what i want , haha).
The road to the forrest was very slippery so i didn't take a picture on the way there , too dangerous.
Started with this gravelroad to begin , wich was also slippery but fun tho.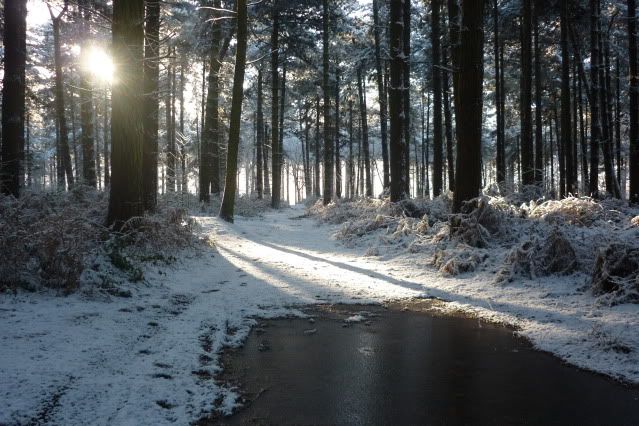 Lunch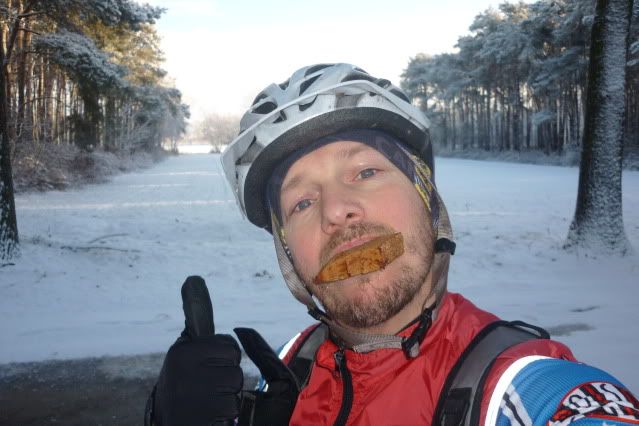 Leftovers from the second great one , there are about hundreds of these spread out here .
And more snow to plow through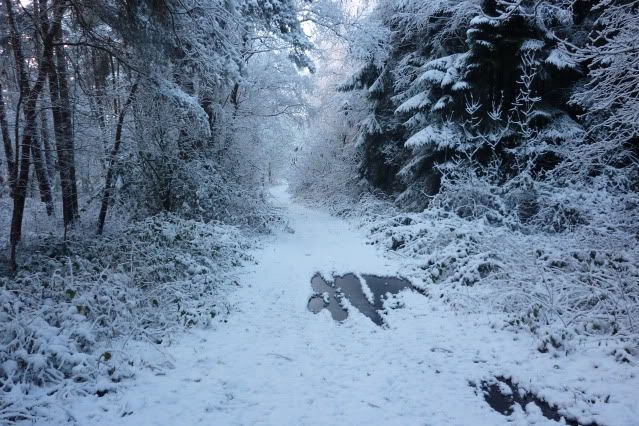 Baja pic