The list of road trip destinations is ever-expanding. Which can make it hard to get back to some of the past favorites. Aside from a brief stopover at Thanksgiving last year, it had been a couple years since I'd done a proper Gooseberry/StGeorge road trip.
Schillingsworth had gone for the first time last spring and his stoke got me amped to go back, so we agreed a return trip this fall would be in order. Basil would join me from SD and Sam would join John coming from Phx. Hurricane is conveniently an equal distance for each of us so this is likely not the last meetup. It would be Basil and Sam's first time riding here.
We all got in late on Thursday night, the others getting a campsite and Basil and I showing up an hour later.
There was no early waking time for day one and given we were camped on the mesa, a ride at Gooseberry made sense for the first day.
Rolling along the Windmill loop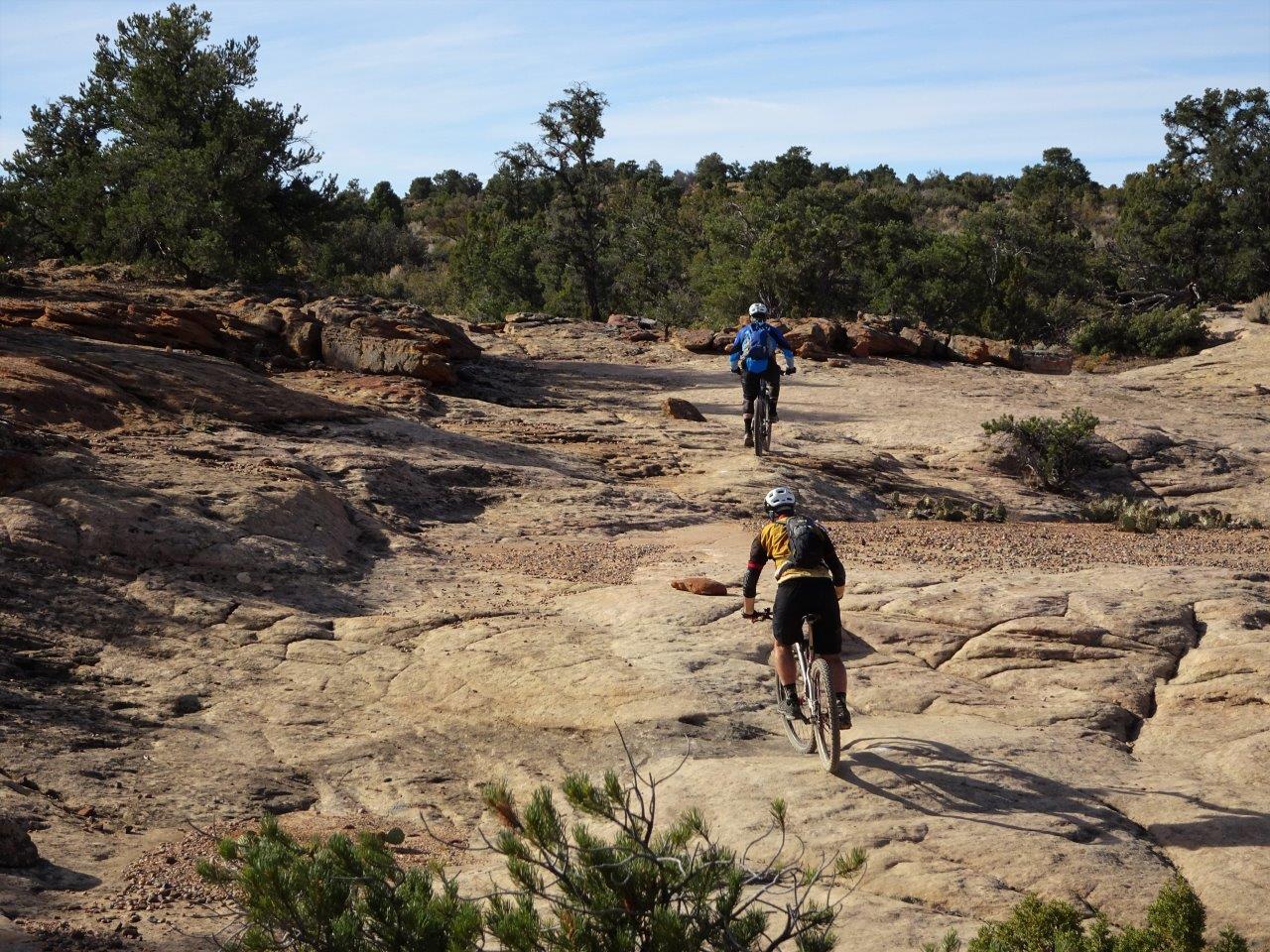 Sam dropping in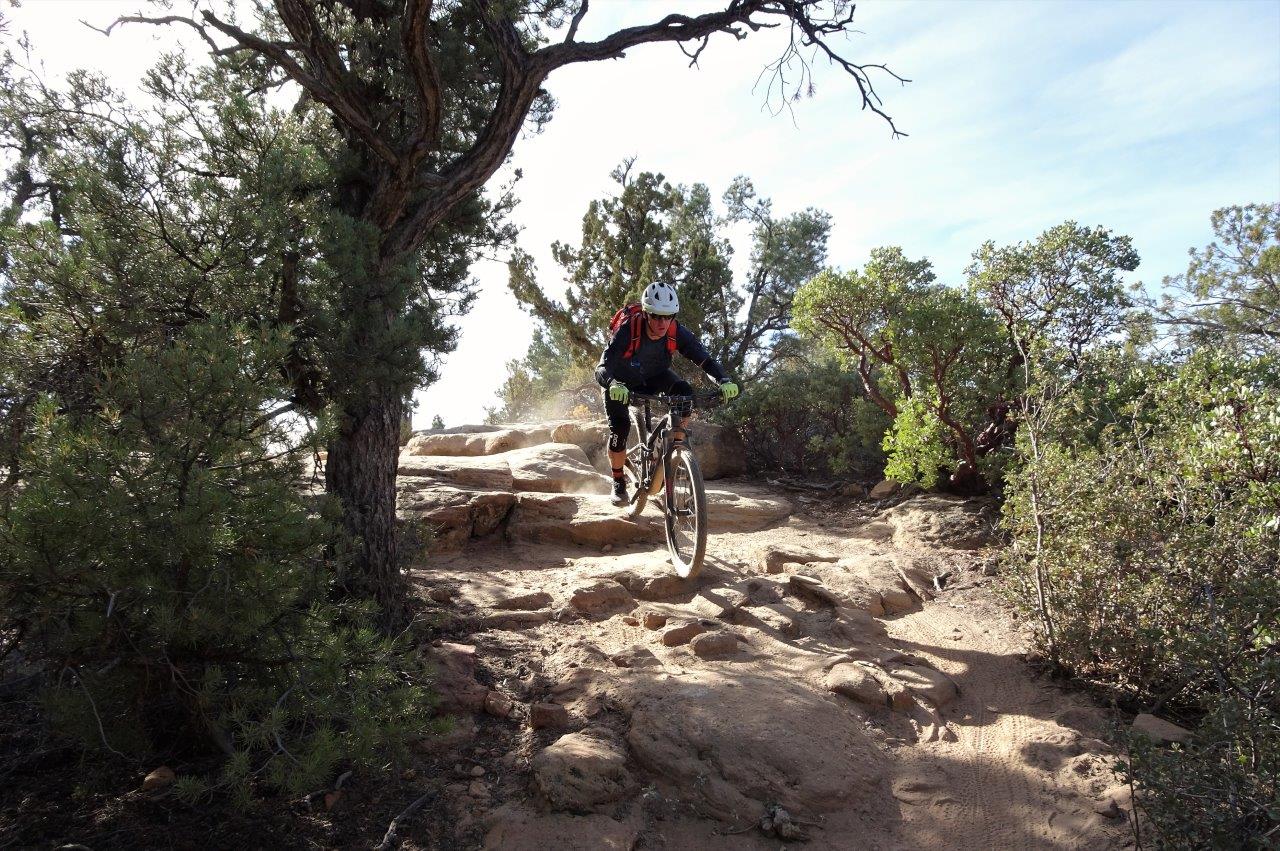 The plan was to hit Hidden canyon and Secret Tr plus whatever else to connect them. We played around a bit but generally kept moving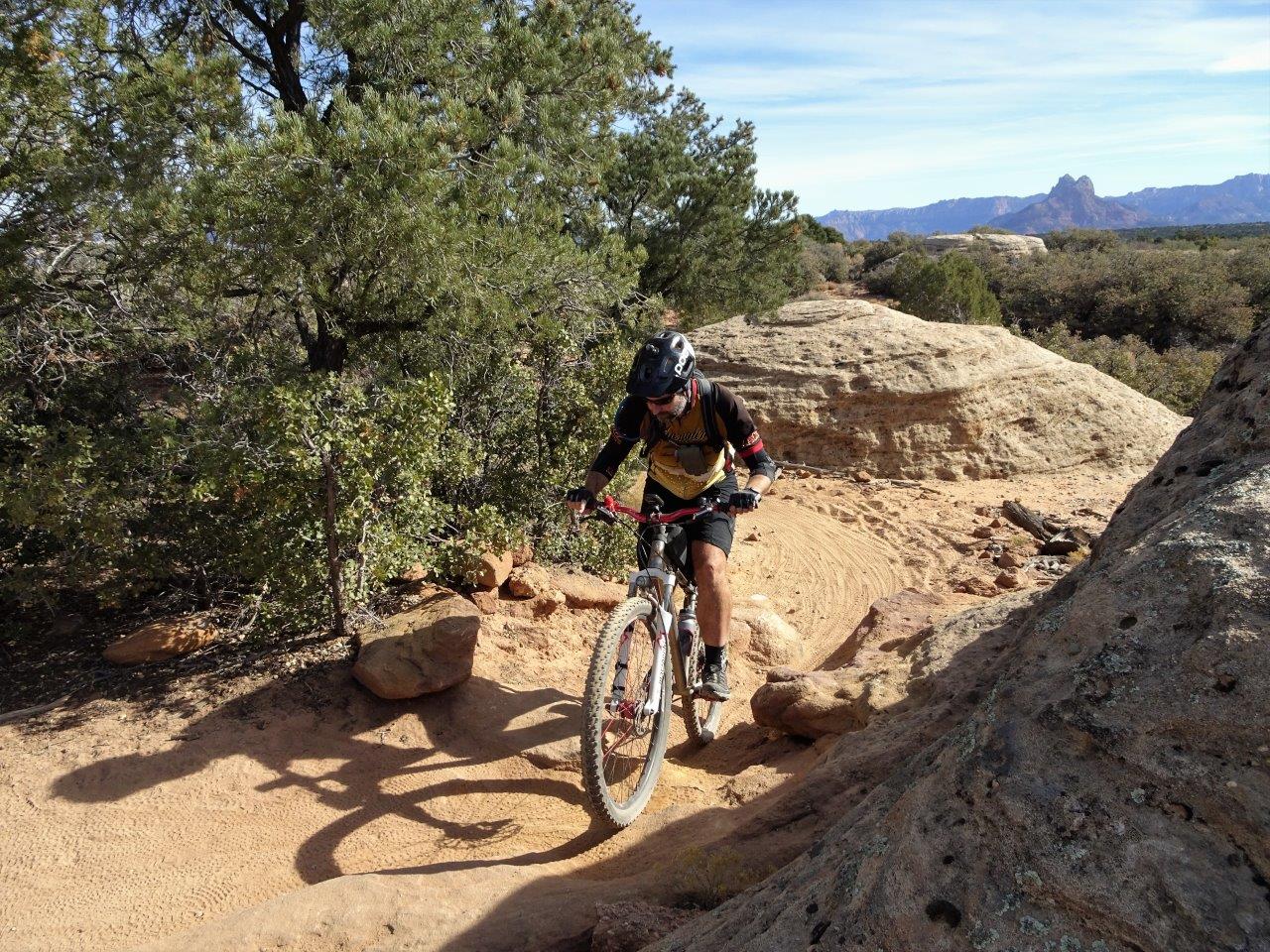 At the start of Hidden Canyon we'd see the only "big" group for the day, a group of 5. Just a few pairs and individual riders besides that.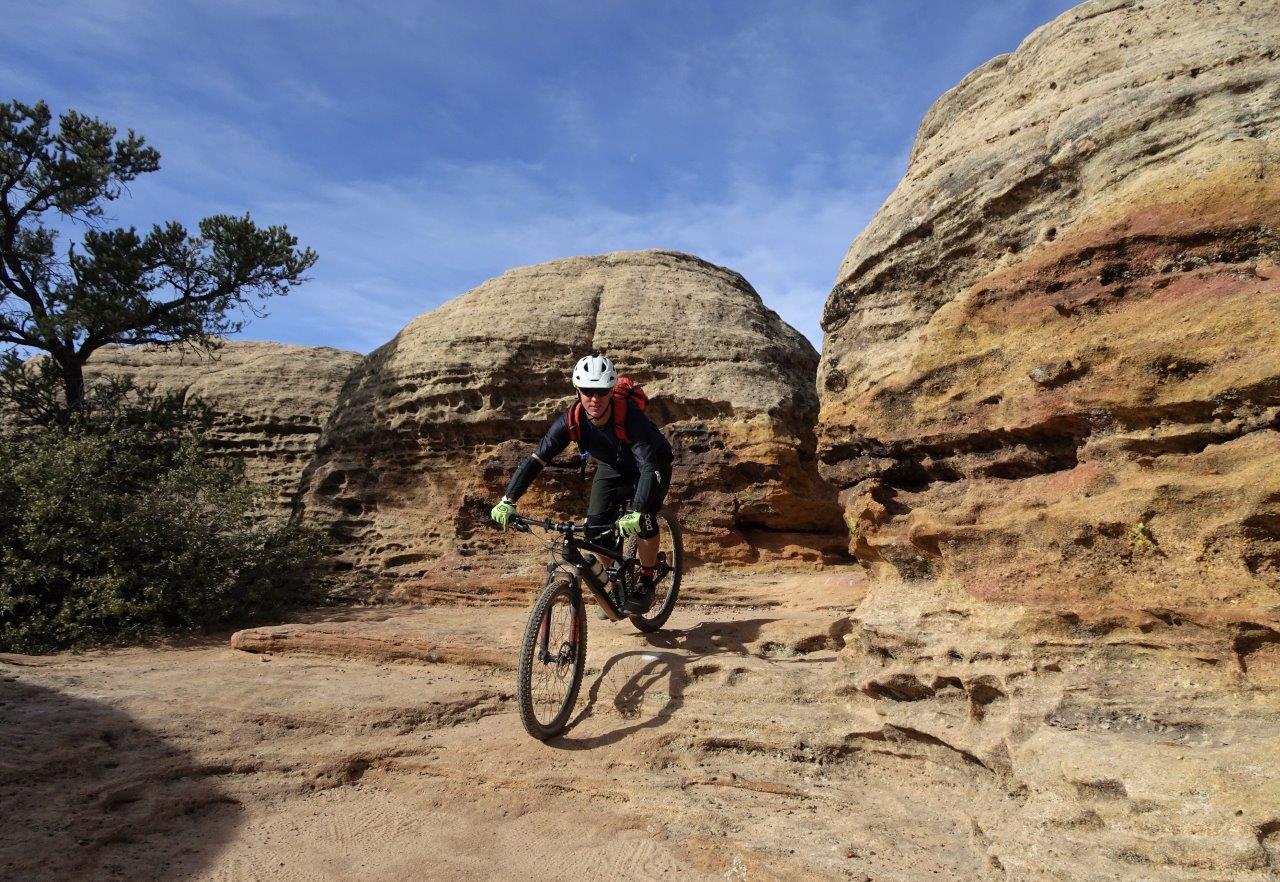 Schillingsworth in
the
hidden canyon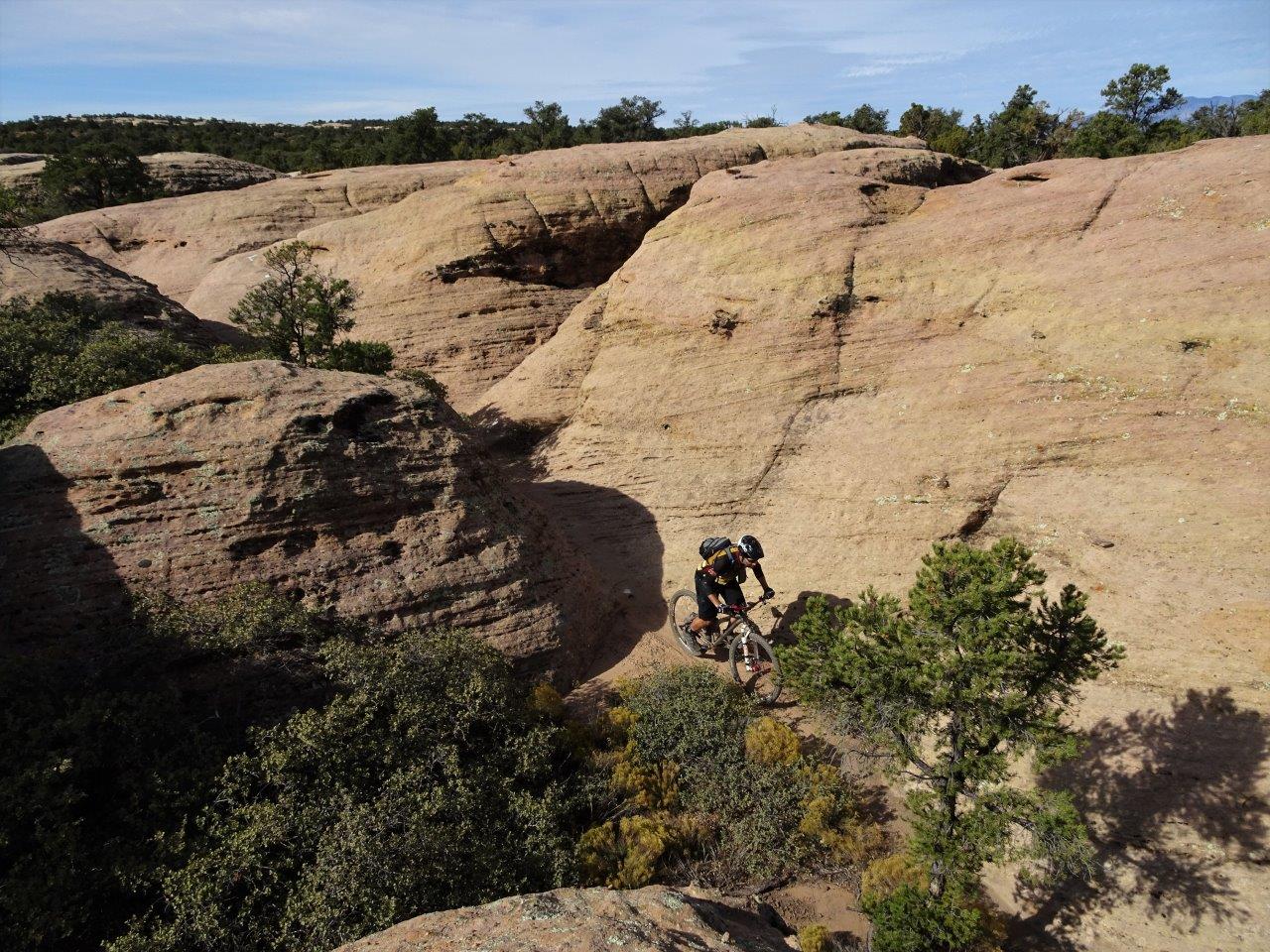 Window into the soul...but Schillingsworth has a singular focus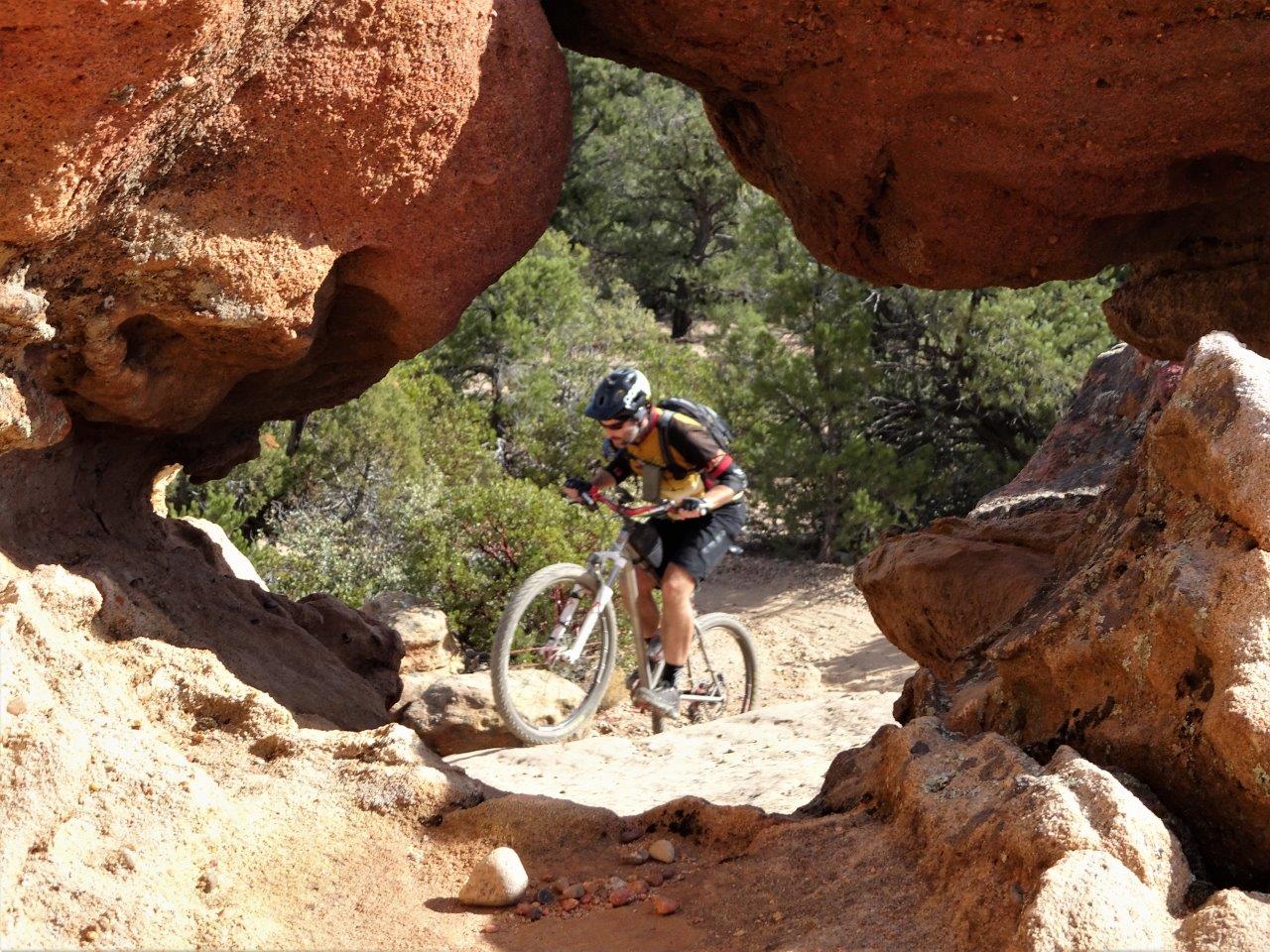 Hidden Canyon was fun as always, and then it was on to Secret Tr. I still have trouble finding the correct entrance each time, but soon enough we were on it.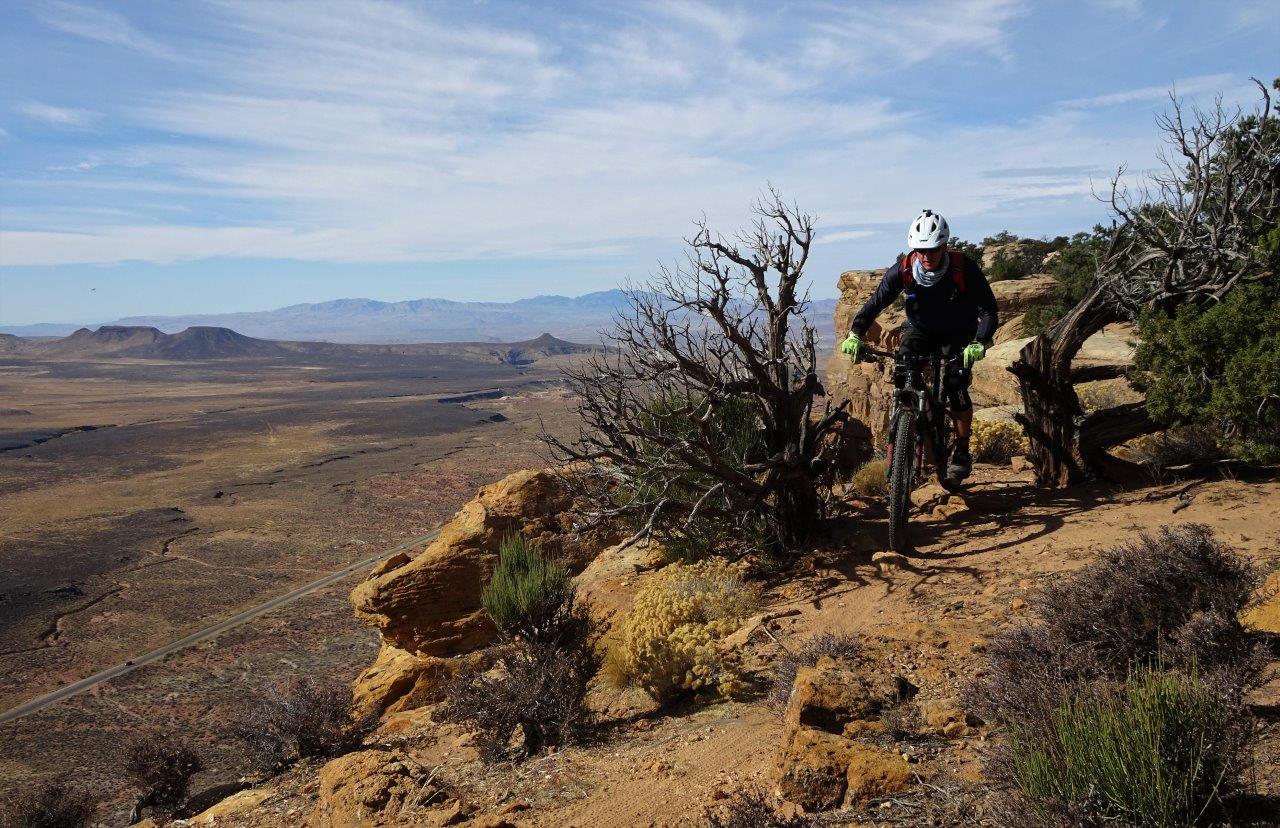 Sand wasn't as bad as it has been in the past, but was still thick enough to bring you to a stop in spots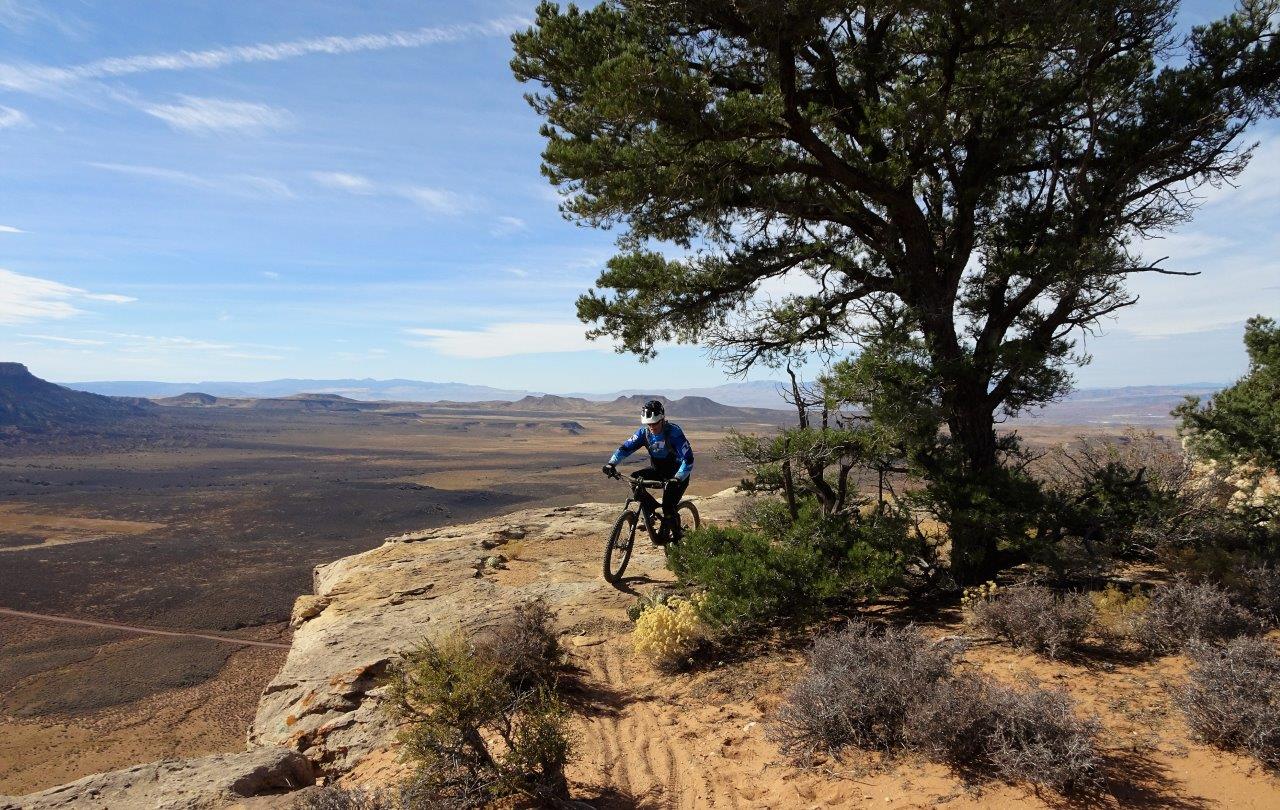 Half the people I take on this trail don't like it. Maybe doing this trail early in the ride rather than after the whole north and south rim is the ticket.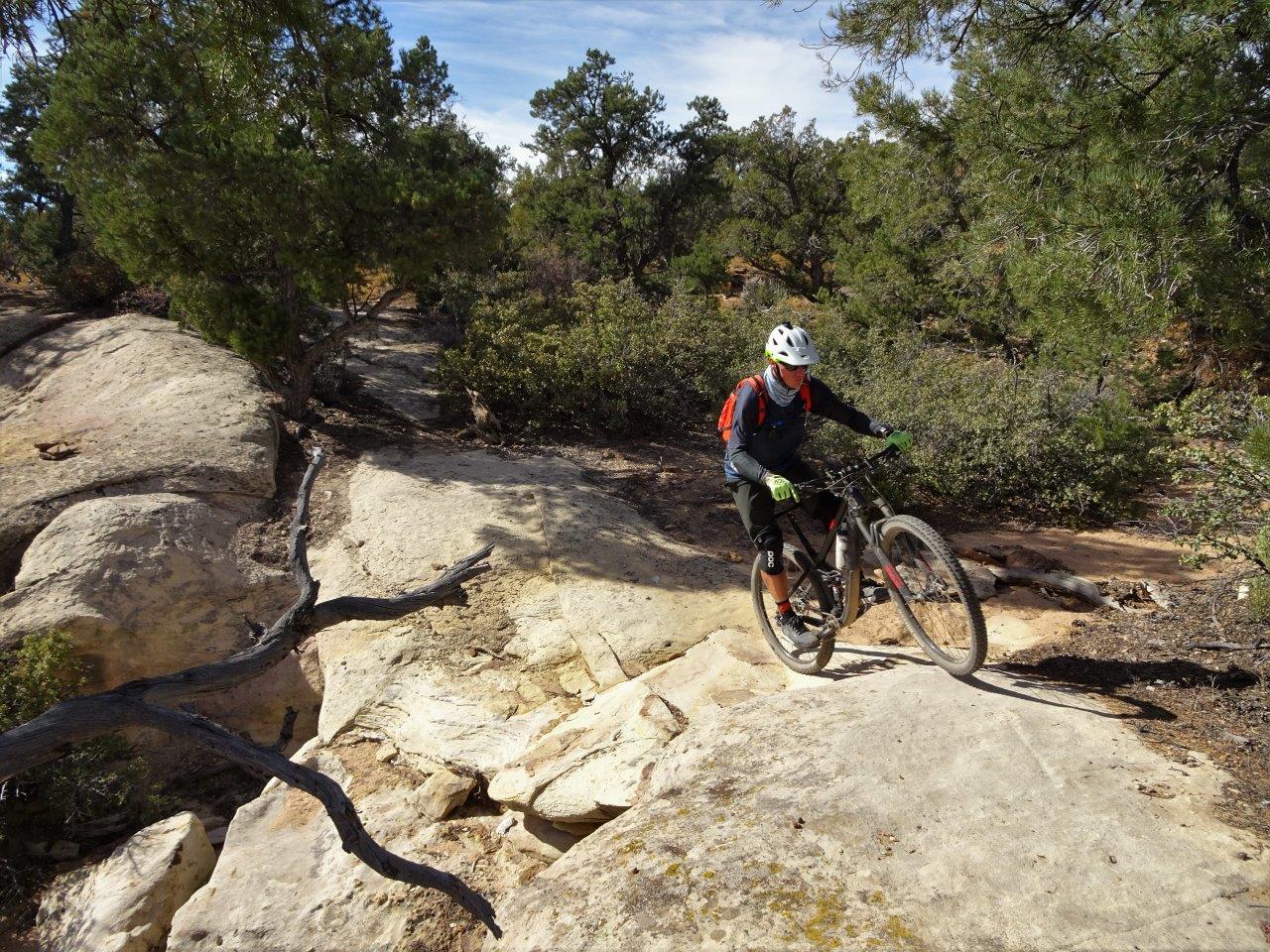 Schillingsworth dropping in on the backside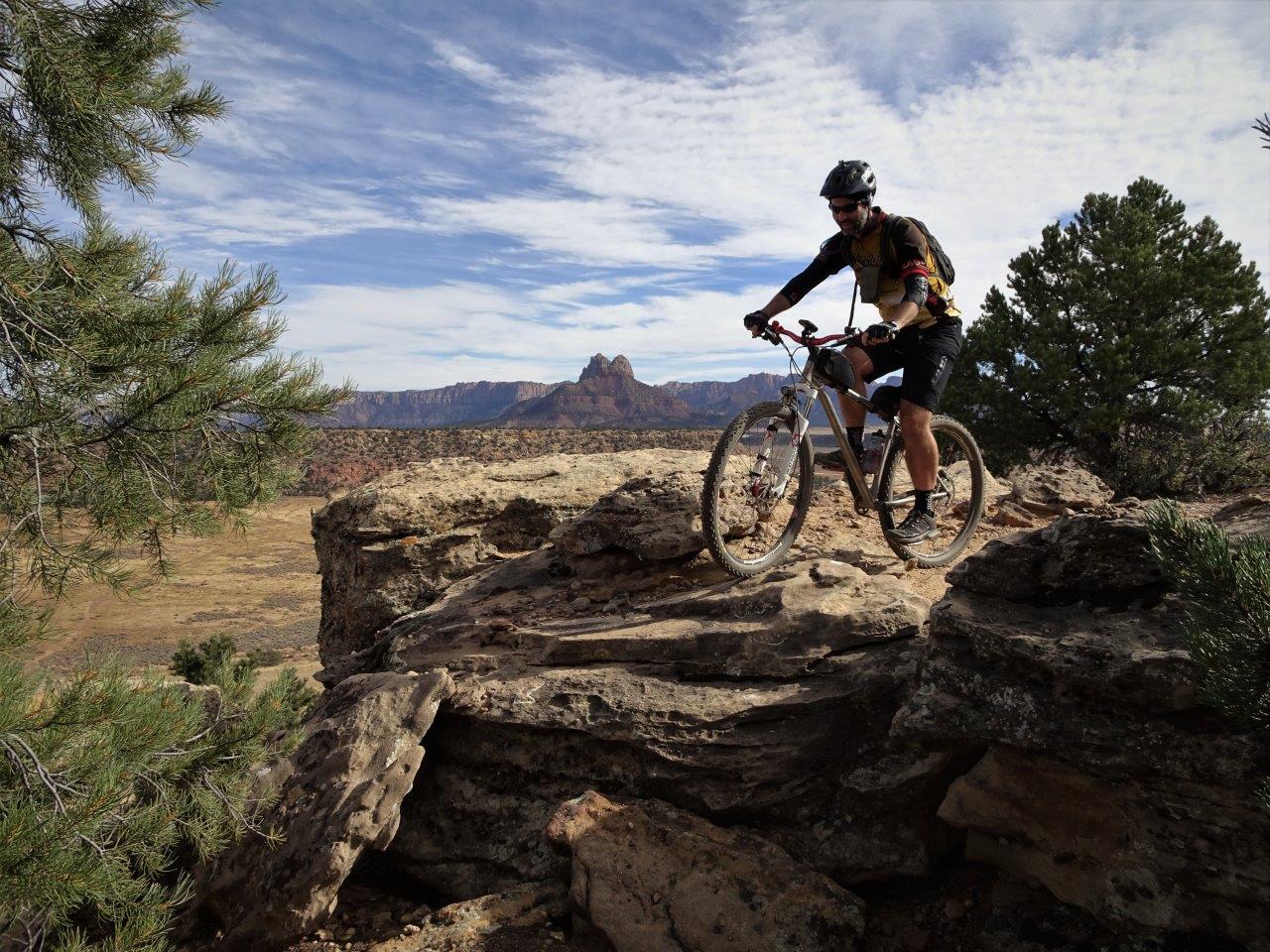 motoring along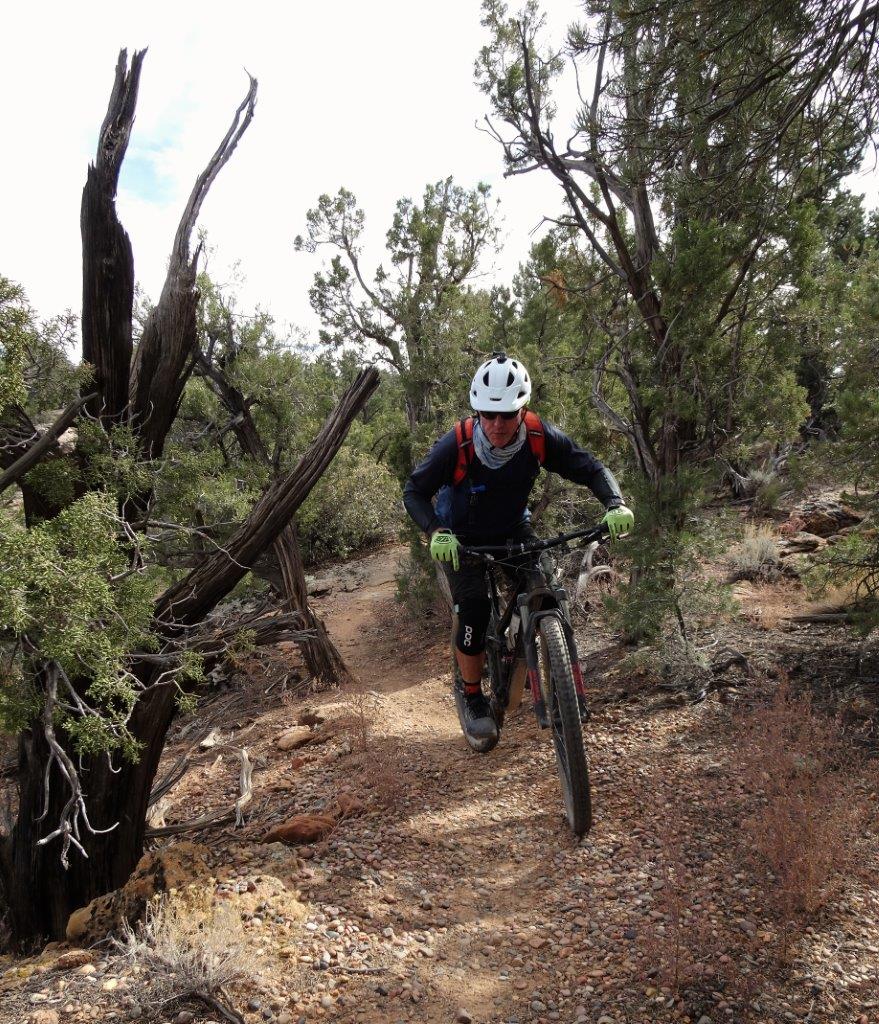 I love the diversity of rock features on this trail.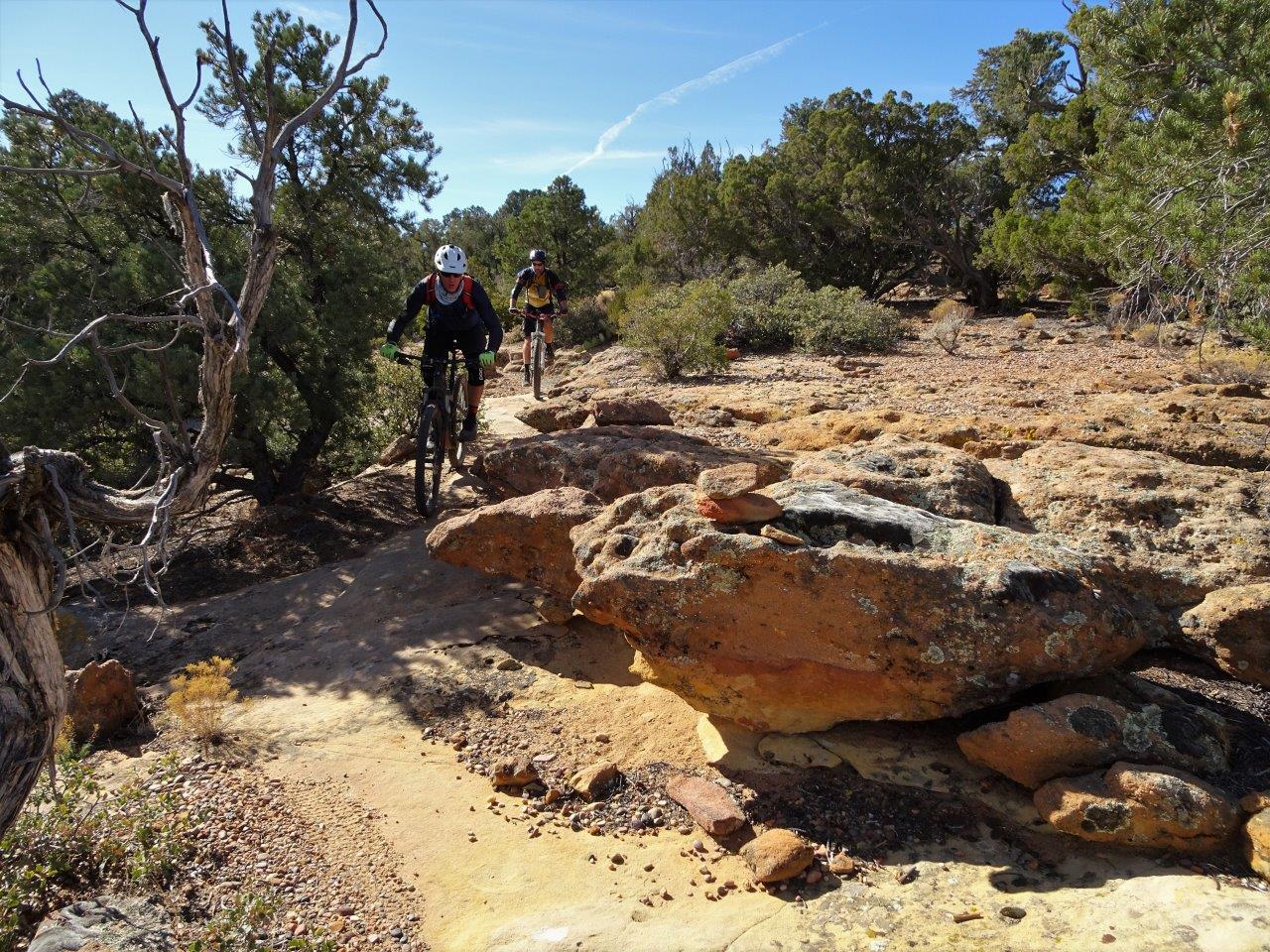 Climbing up one of the tougher slabs. I think we were only 2 for 4 making it up this. There were some sketchy burnouts as tires lost traction at the transition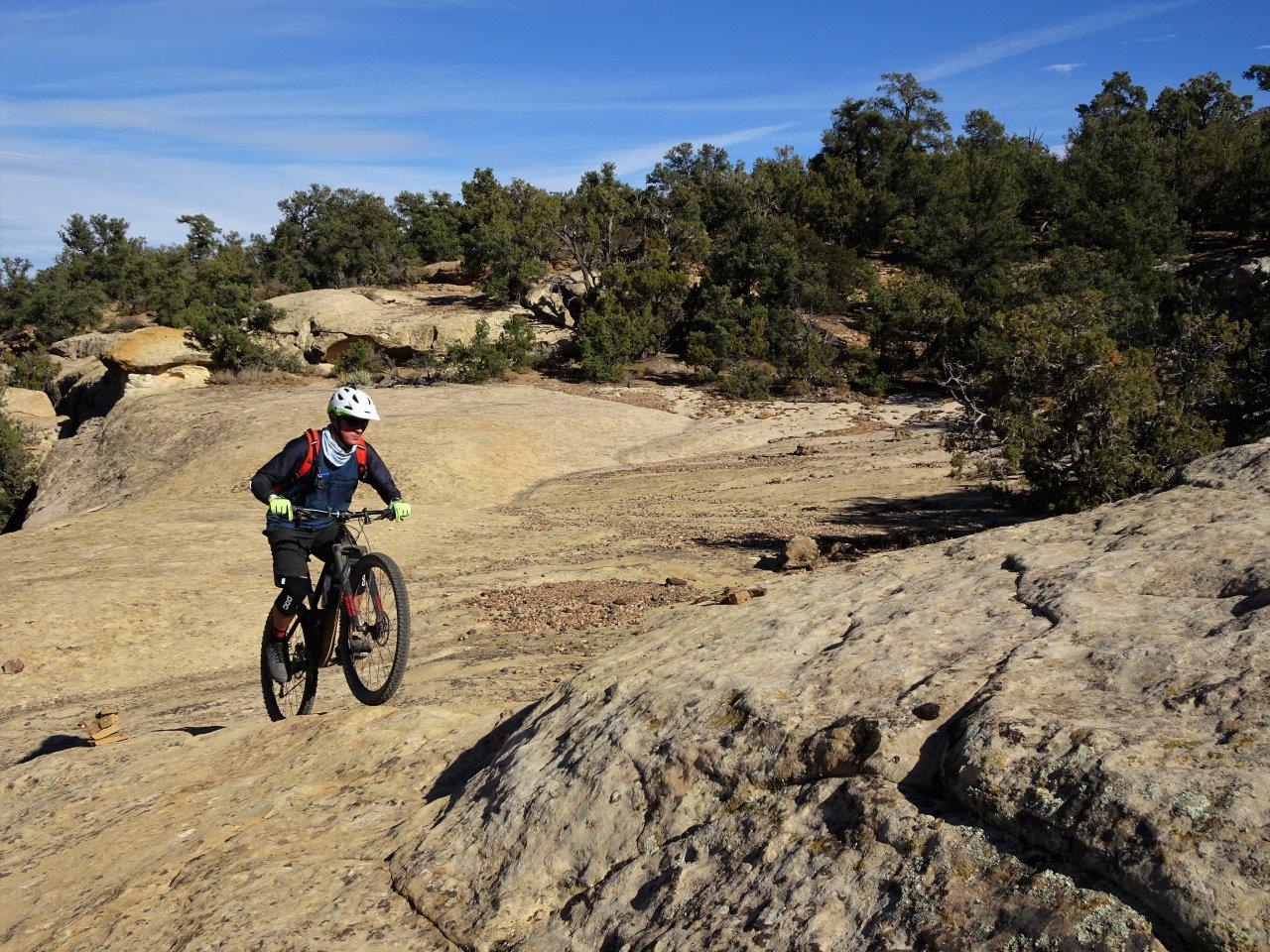 Final climb out of the bathtub was tricky too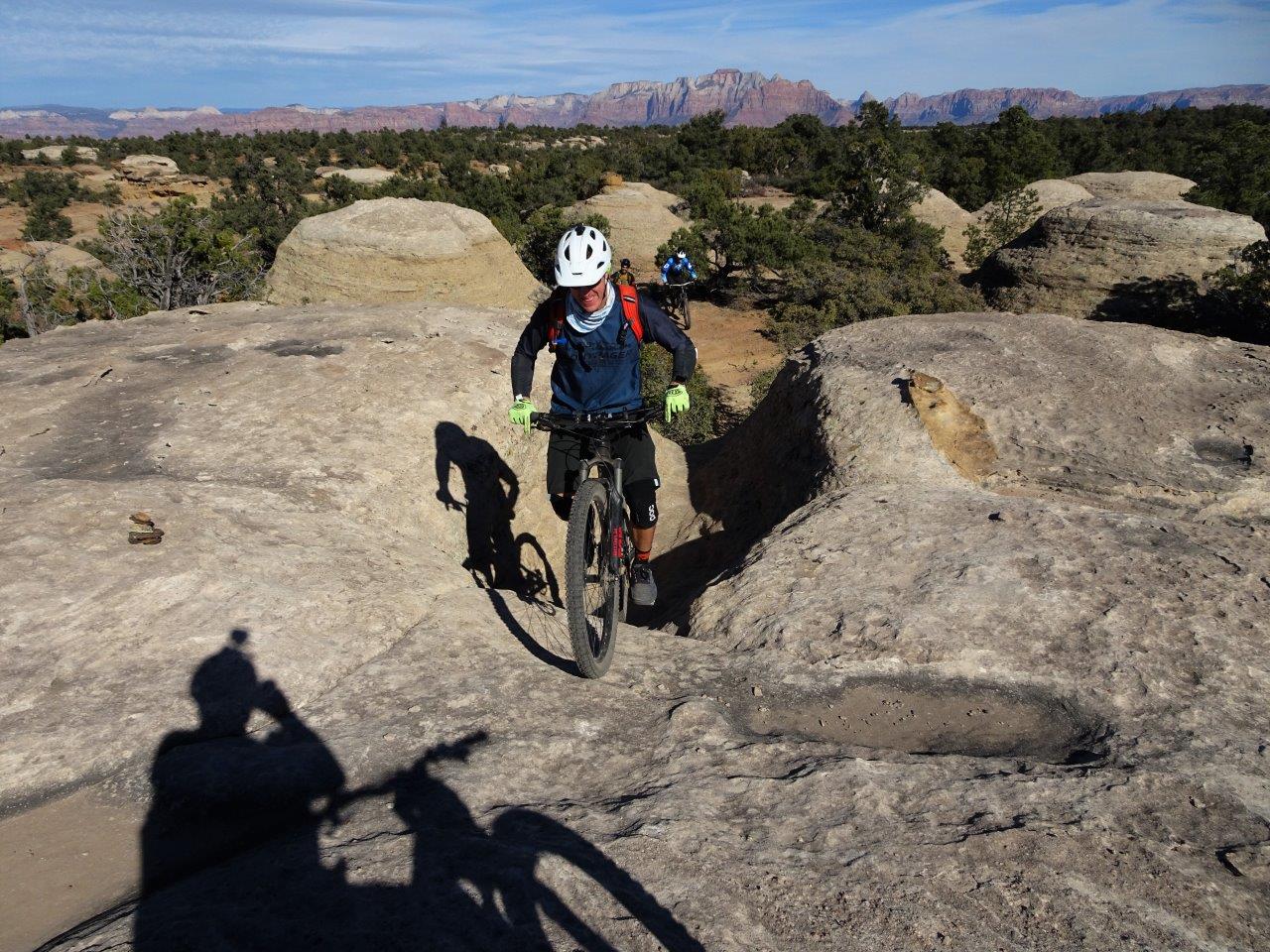 Cruising some nice open slickrock connecting back to South rim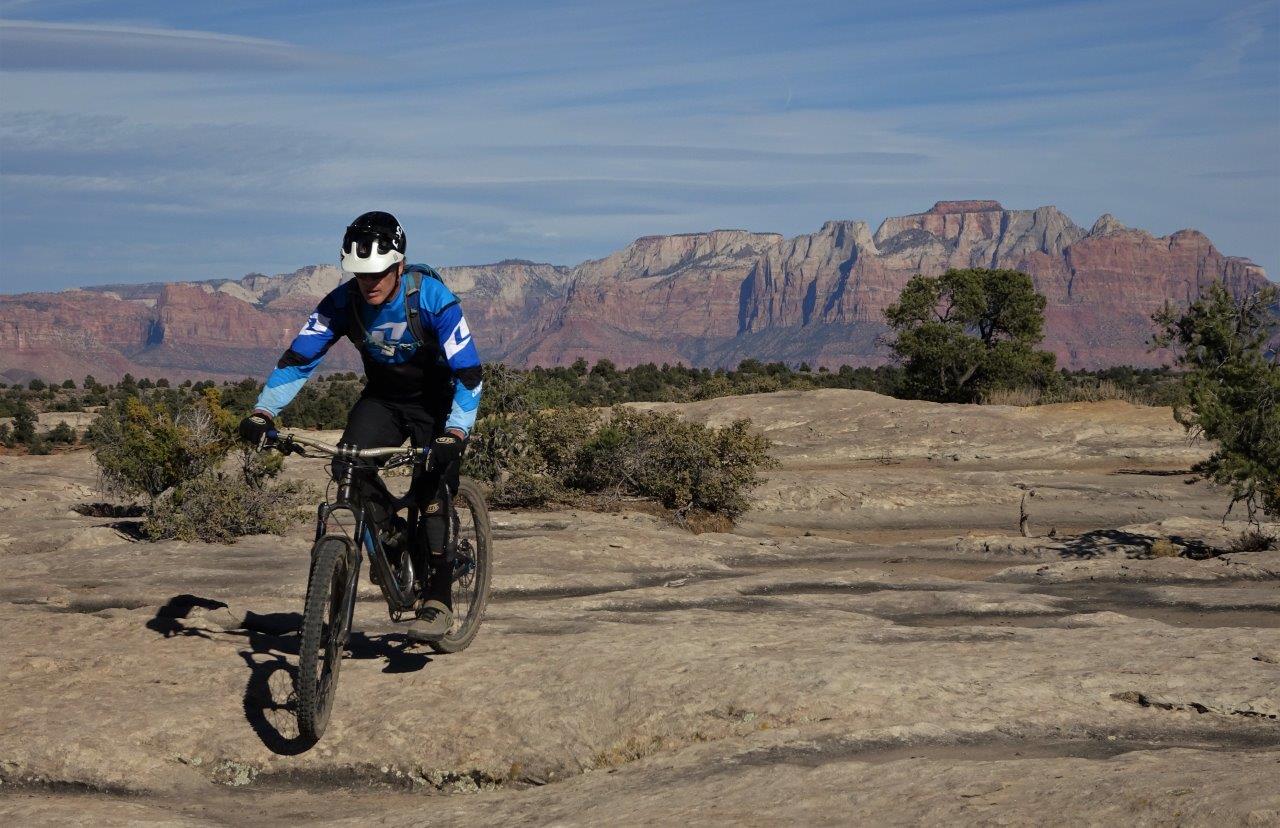 Schillingsworth dropping down one of the few "sustained" descents on the mesa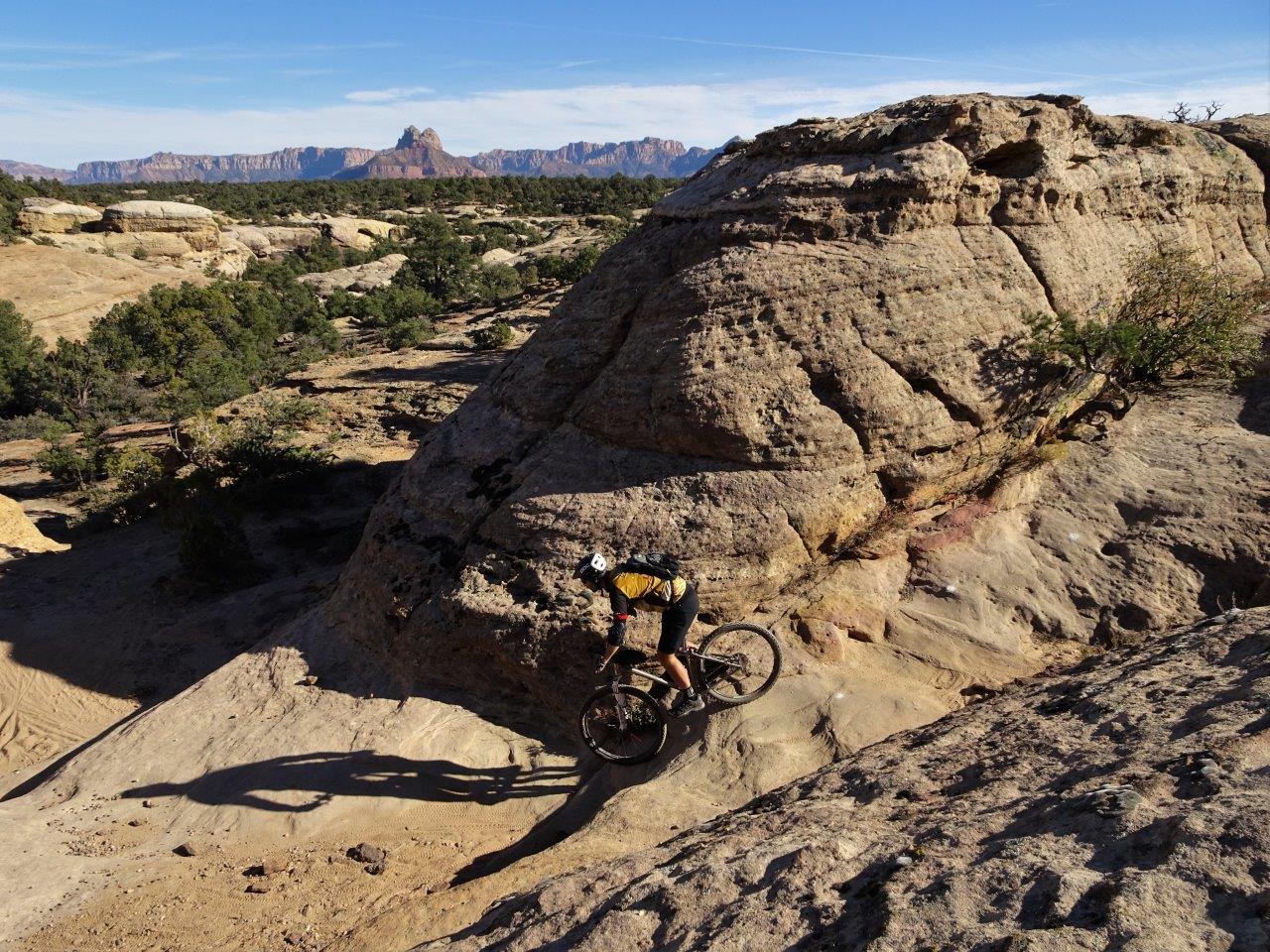 We made our way back to camp after that needing a refreshment but undecided on what to do with the rest of the day. Wire mesa would be easy but we had plans to hit that with some friends the next day. After a couple beers we decided to roll back out and try to hit the rest of north rim before sunset. John and Sam decided to peel off and take North Rim back to camp. Basil and I rode on to see if we could hit the point before dark.
We made it out there with the sun still up and got to enjoy some killer golden hour light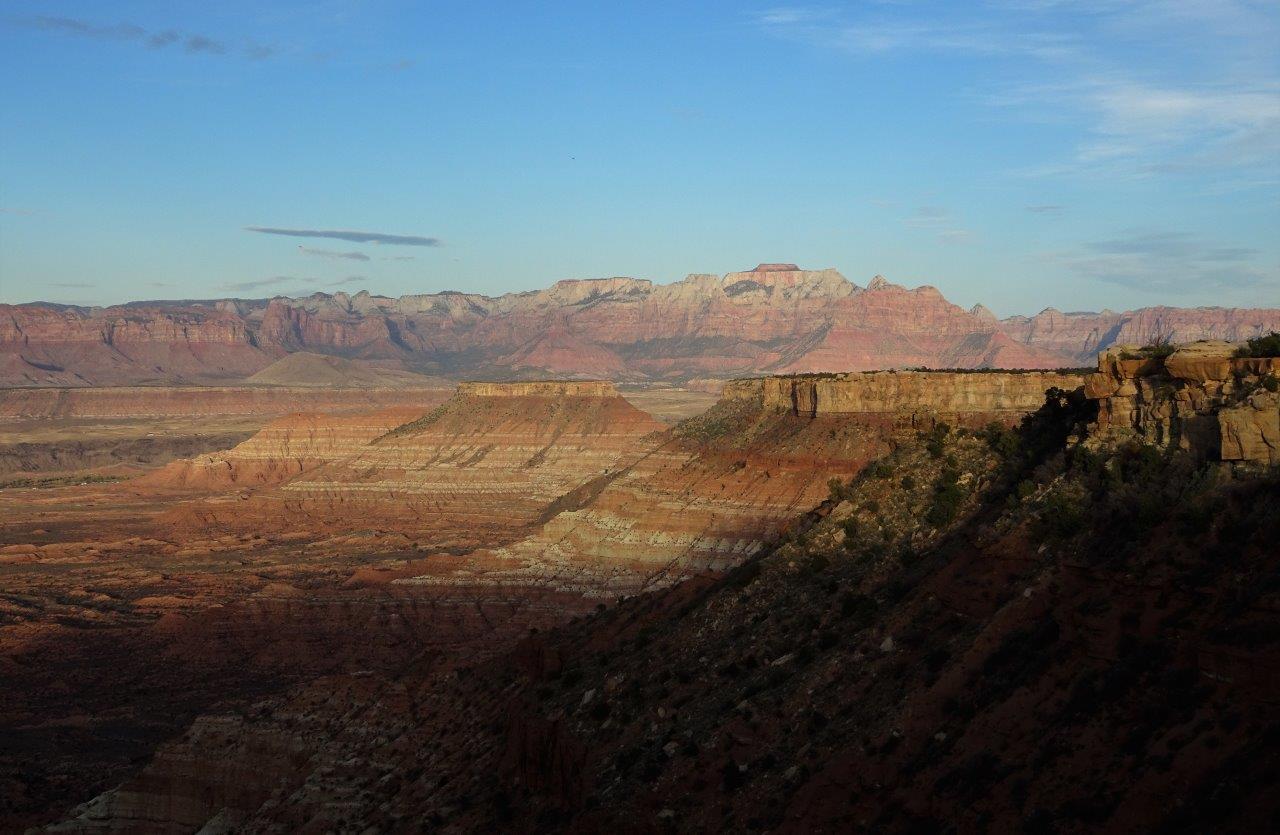 Chasing the last rays down from the point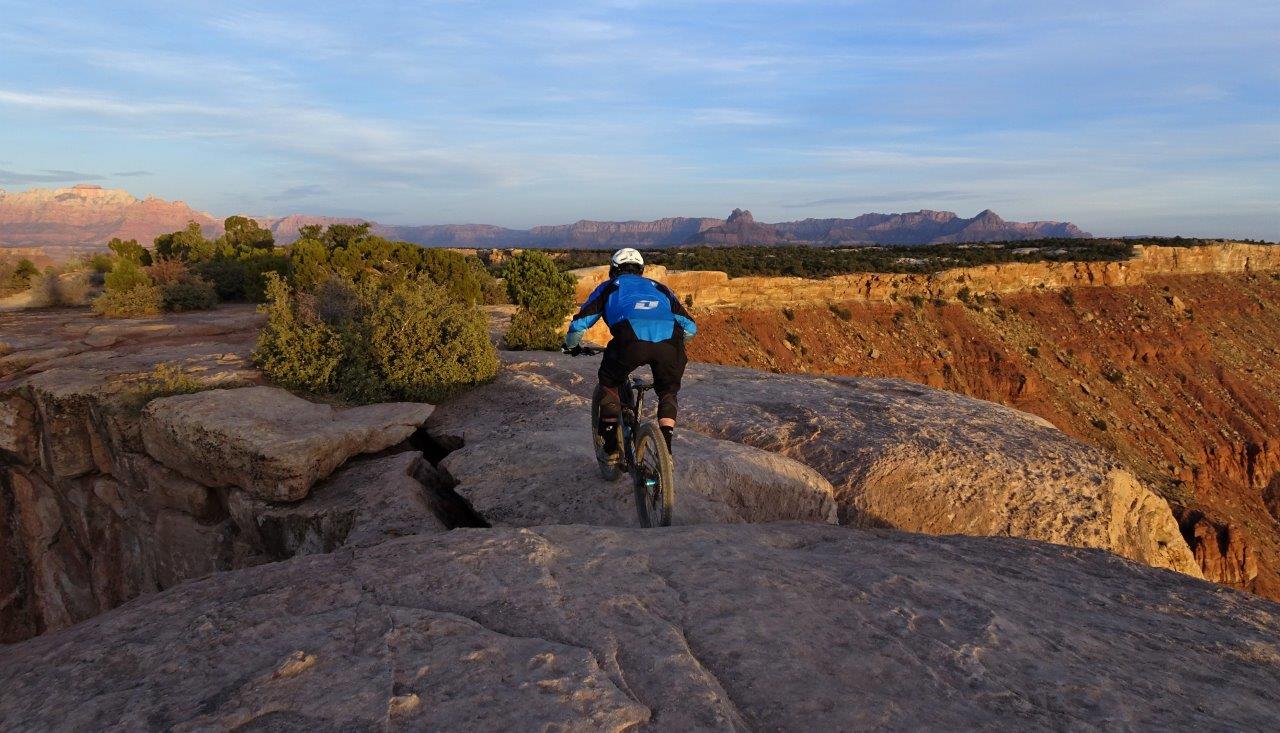 I was able to goad Basil into riding the south rim all the way back. Better than the fire road!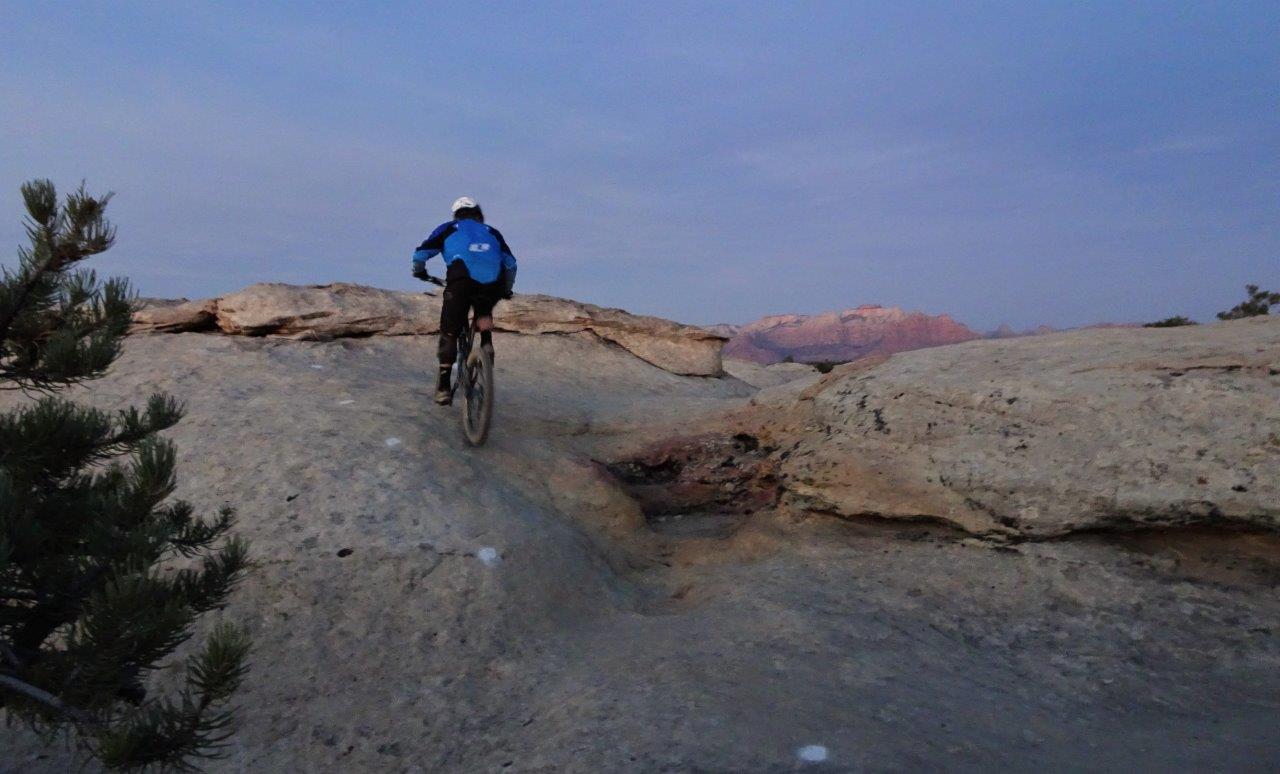 Fun times as always and we made it back to the road before we needed to turn on lights. Cool part of the night was discovering we were camped next to Ryan Leech, and getting the invite over to share campfire since our spot didn't have a ring.