Day 4 – Lionhead Range, Mile Creek to Sheep Creek
We rode Mile to Sheep back in 2012 and despite getting rained on for half the ride this was on my list of top rides. So it was a must-do on this trip.
You can ride it as a partial point to point shuttle or pedal 7 miles of dirt/pavement to close the loop.
After I reminded 406 that it was his turn to do the road pedal to retrieve the truck he opted to sit this one out claiming knee pain. So I borrowed the bear spray and took off solo.
Montana has terrible views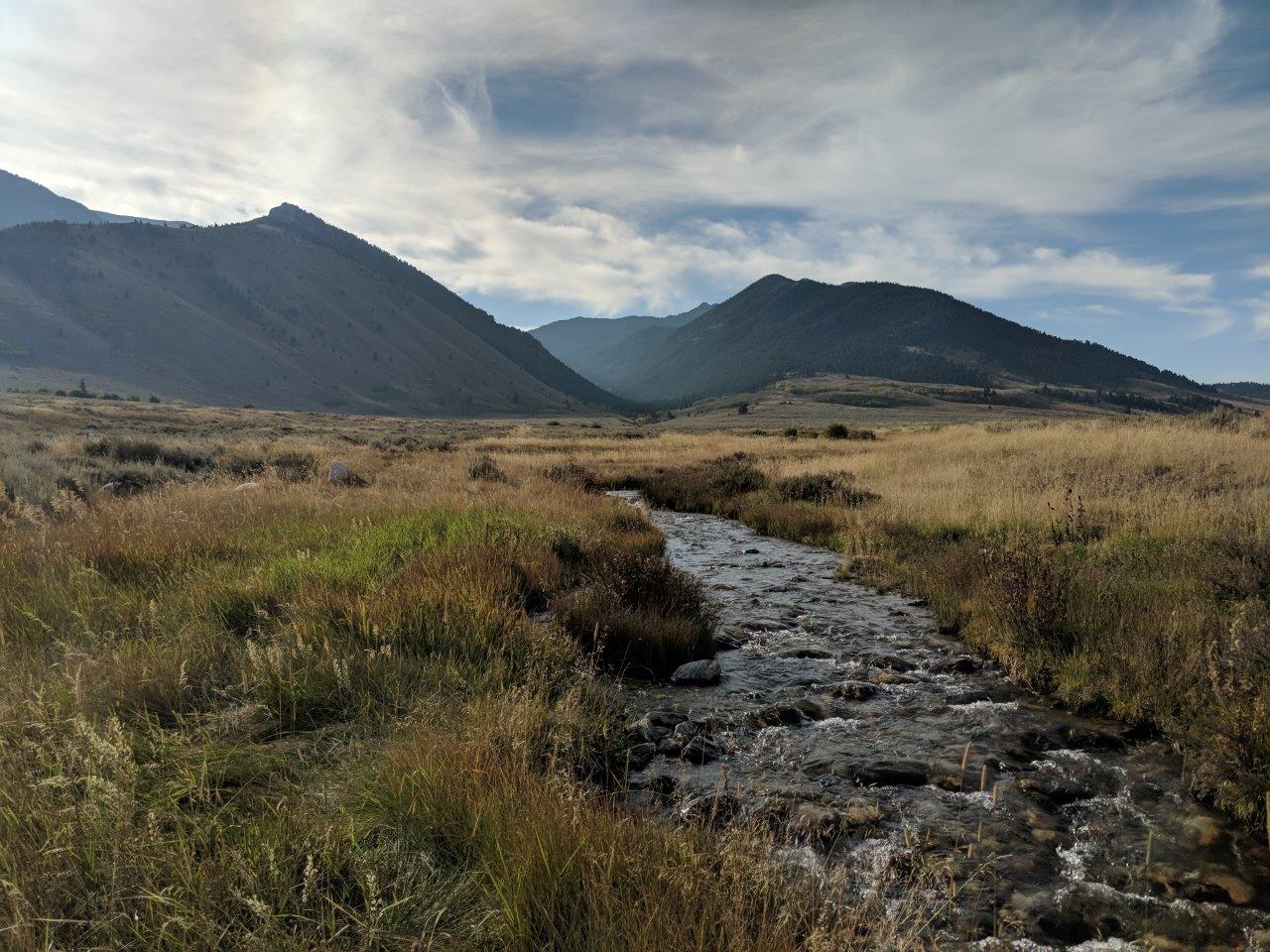 The climb up was steady but not terrible. I did take plenty of stops to catch my breath and enjoy the scenery. The first climb would take me from 7,000ft to 10,000ft.
After a long traverse up a canyon above Mile Creek there is a series of 30 or so switchbacks. As I get into those the views open up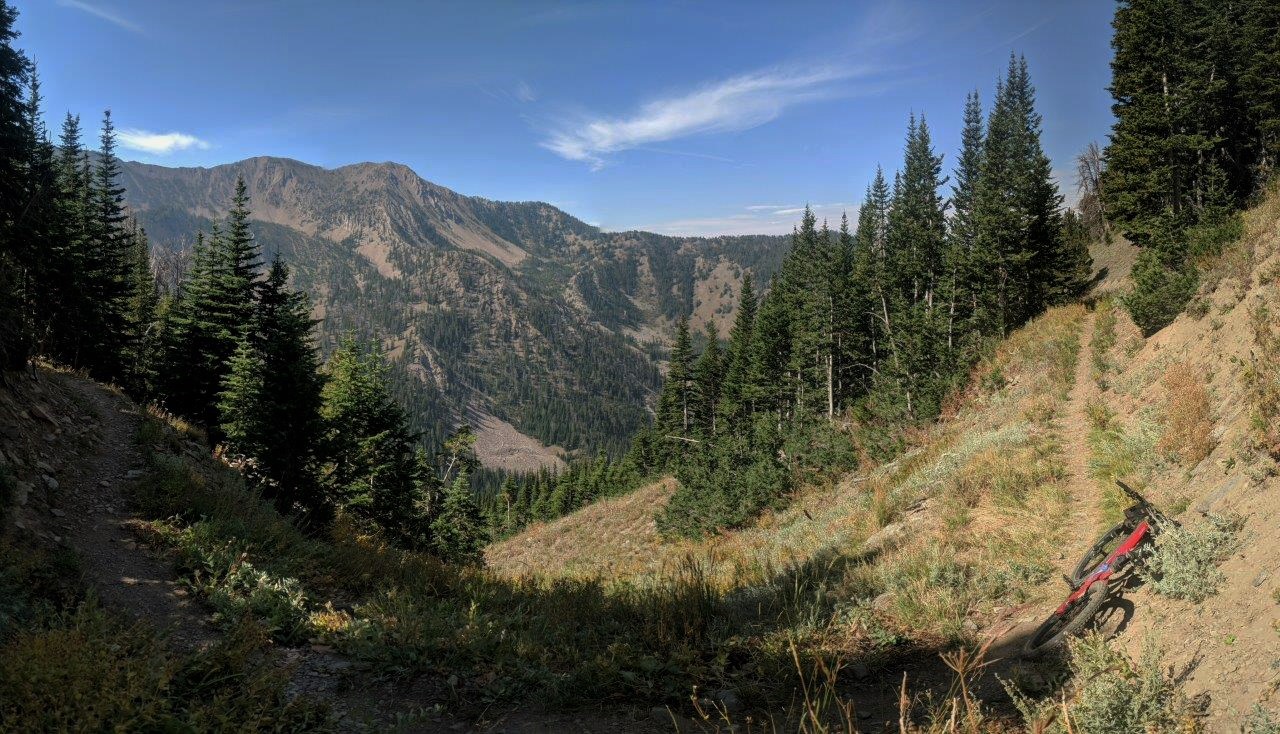 Making friends on the climb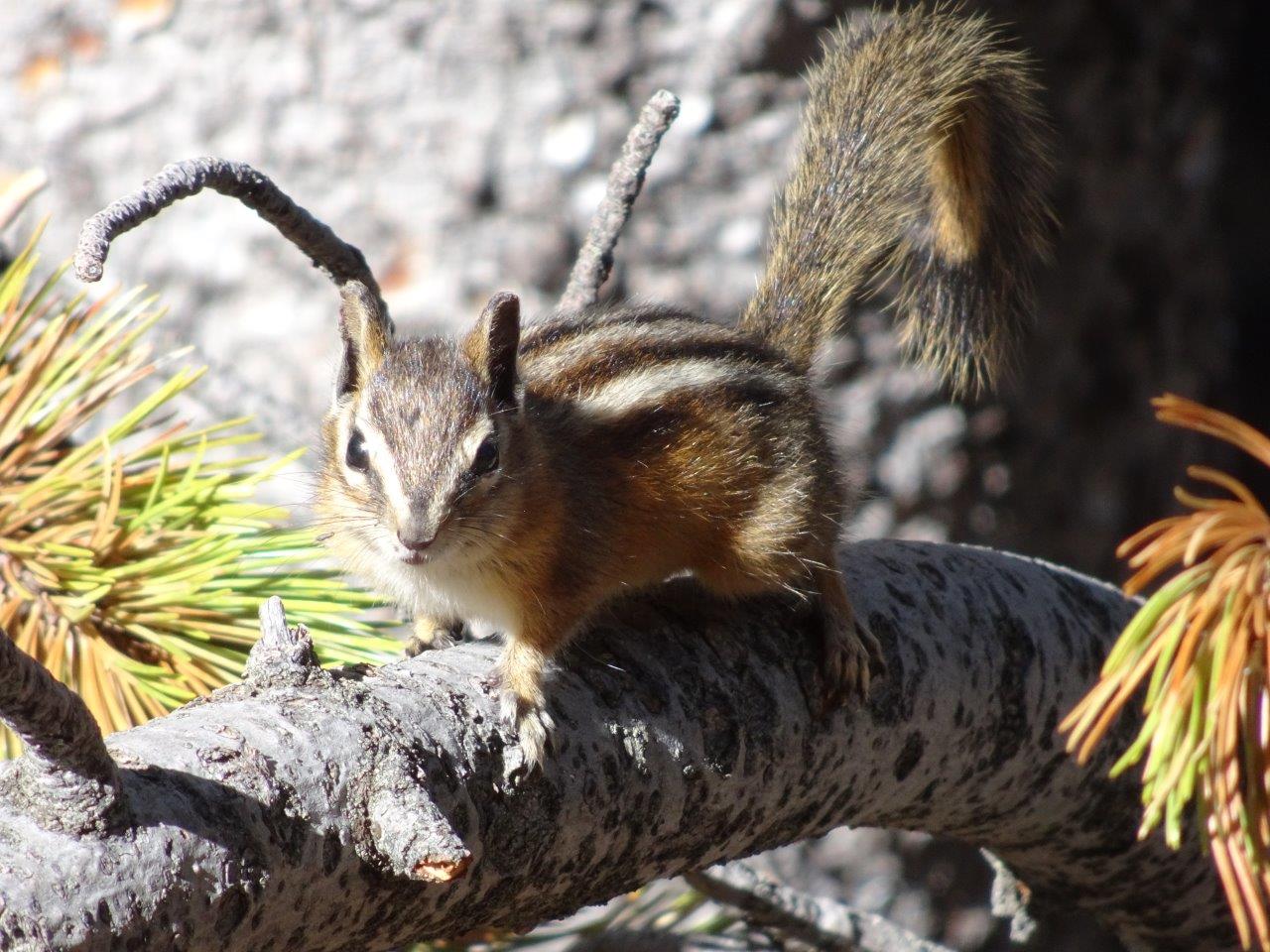 First intersection and top of Mile Creek Trail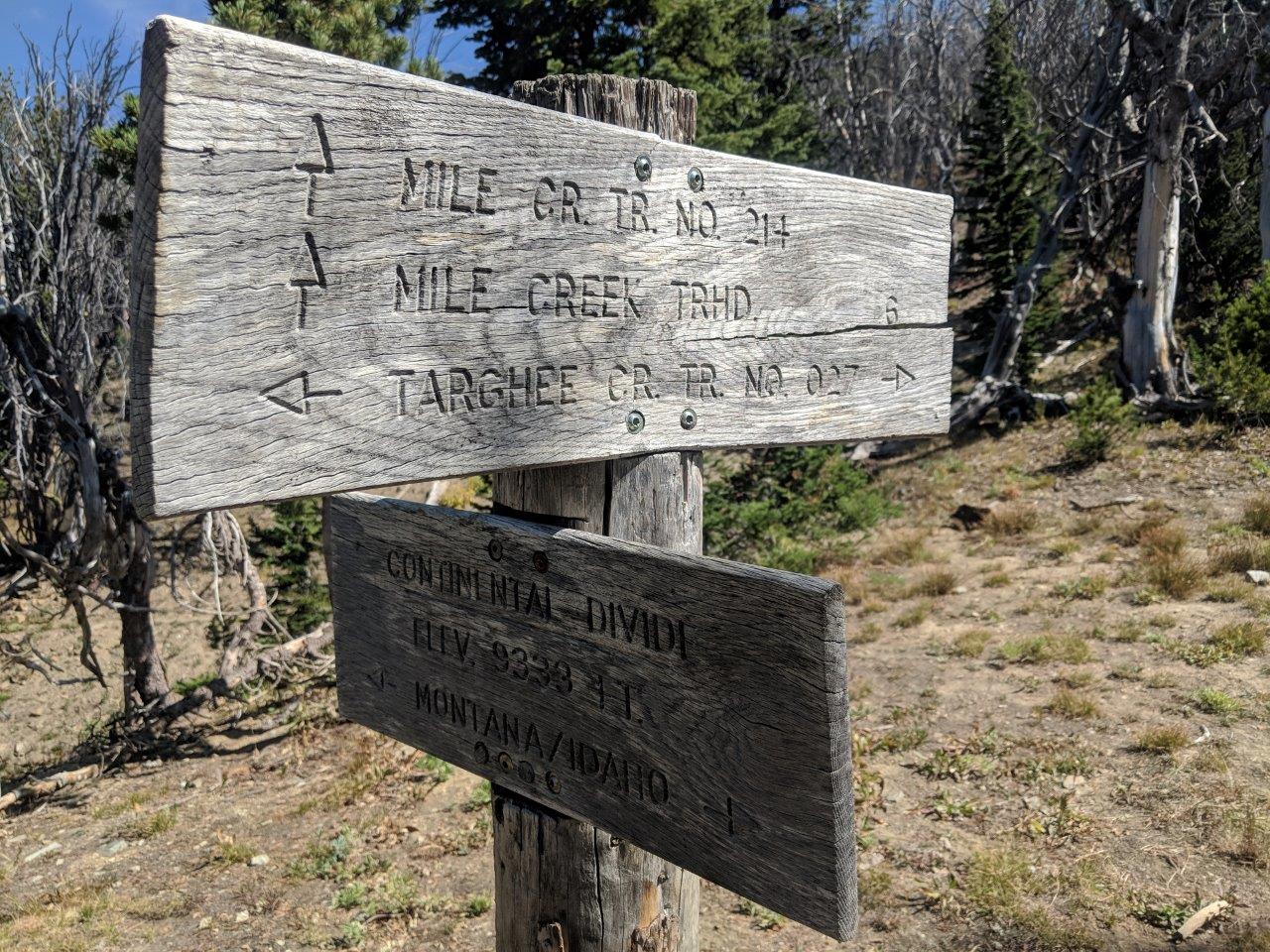 The high point, 10,000ft at Targhee Divide. On our first ride this was where the rain started and we had to decide whether to bail or continue on. There would be no such decision today, though it was cold and windy up top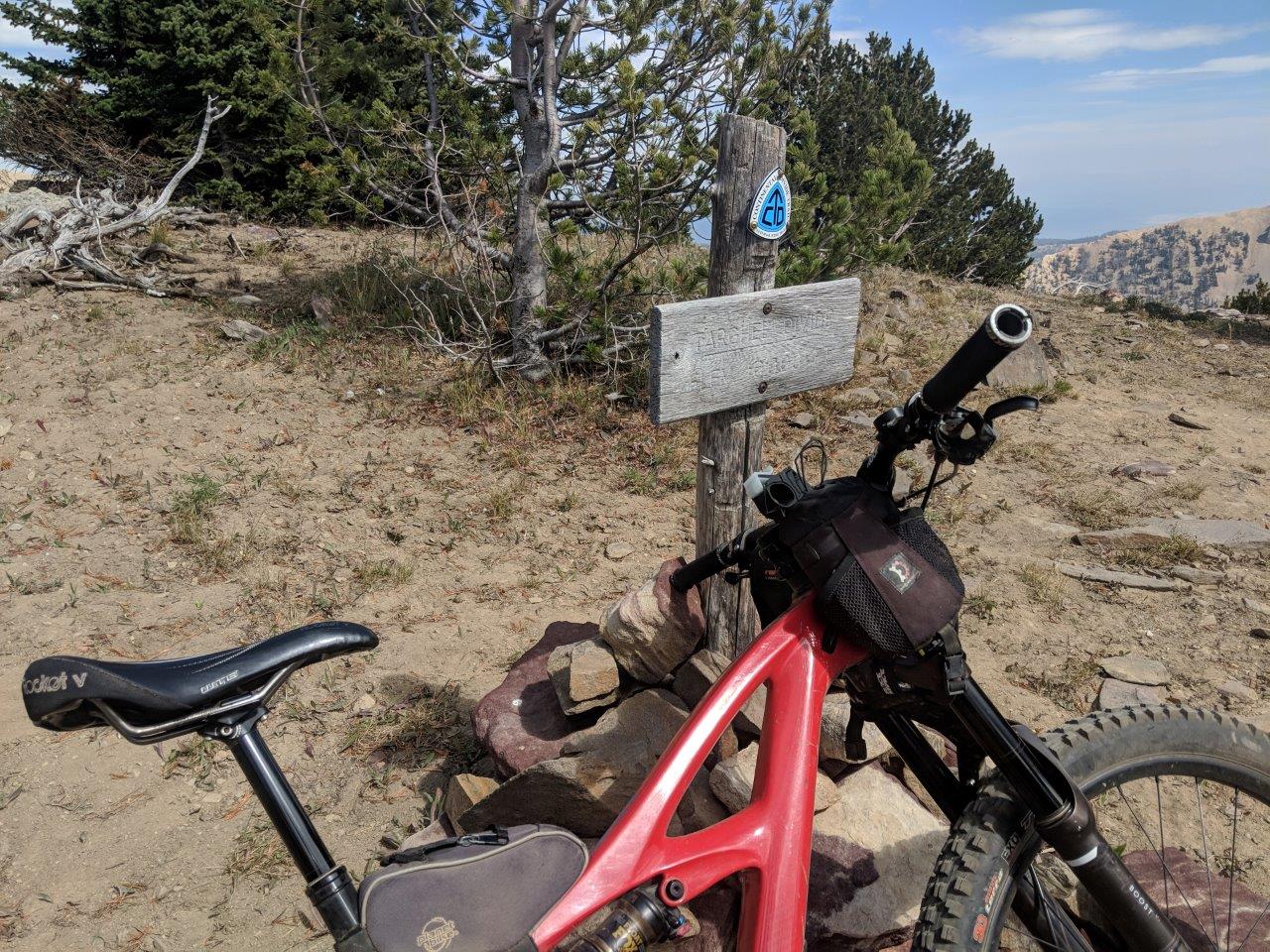 After a short descent there is a series of tight switchbacks through a field of unique straited rocks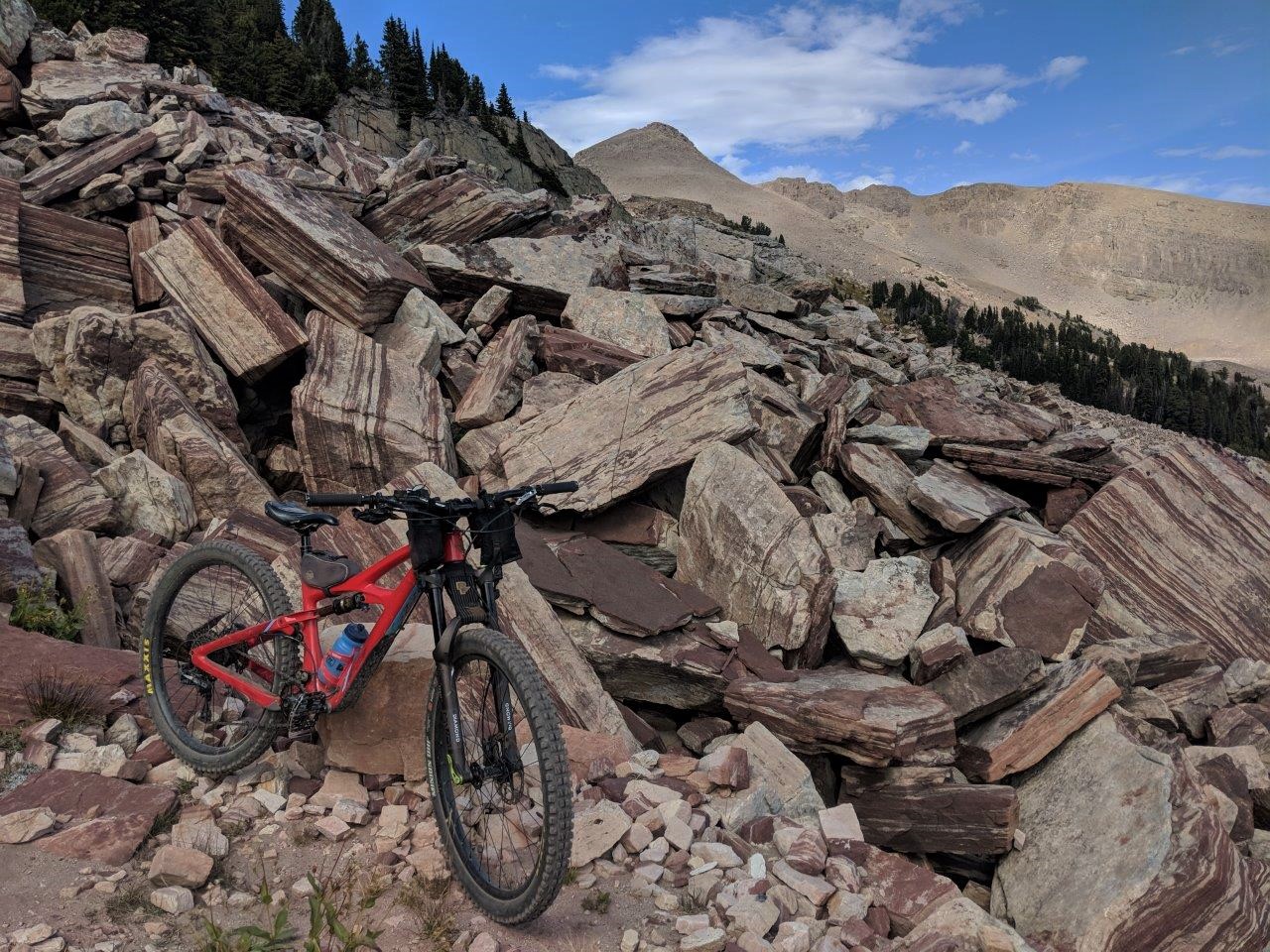 You can see the trail exit far below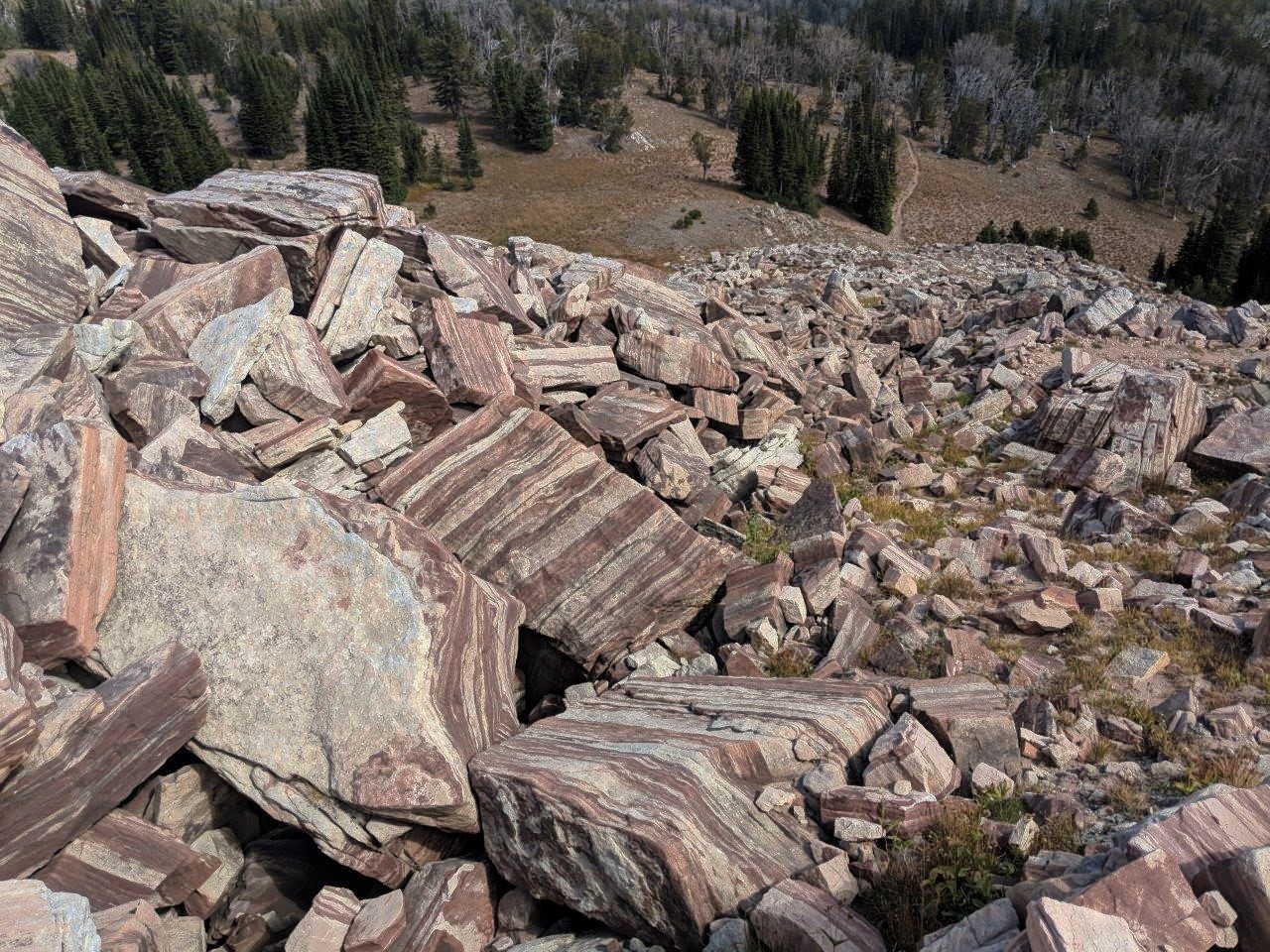 Awesome view. I stopped for a while and took it all in

No bears at the swimming hole so I continued on. The trail flows a lot better this direction with a solid 2,500ft of traversing and descending
Some footage of the descent starting from the top:
https://www.pinkbike.com/video/493099/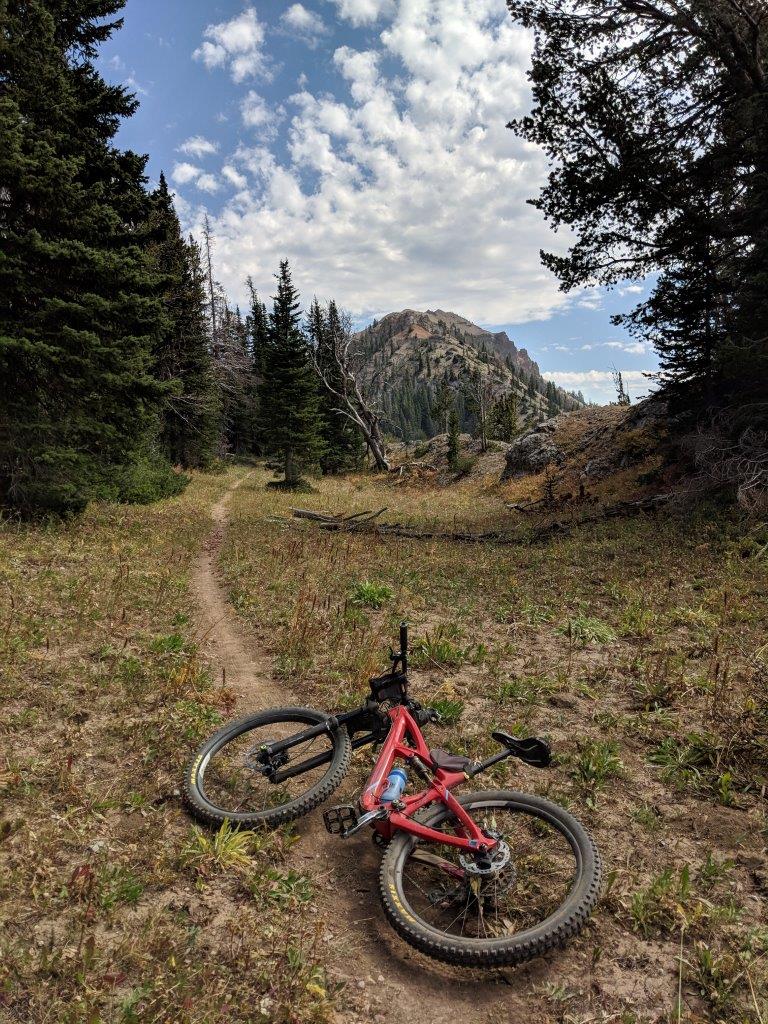 Getting to the Coffin Lakes turnoff I met my first trail users for the day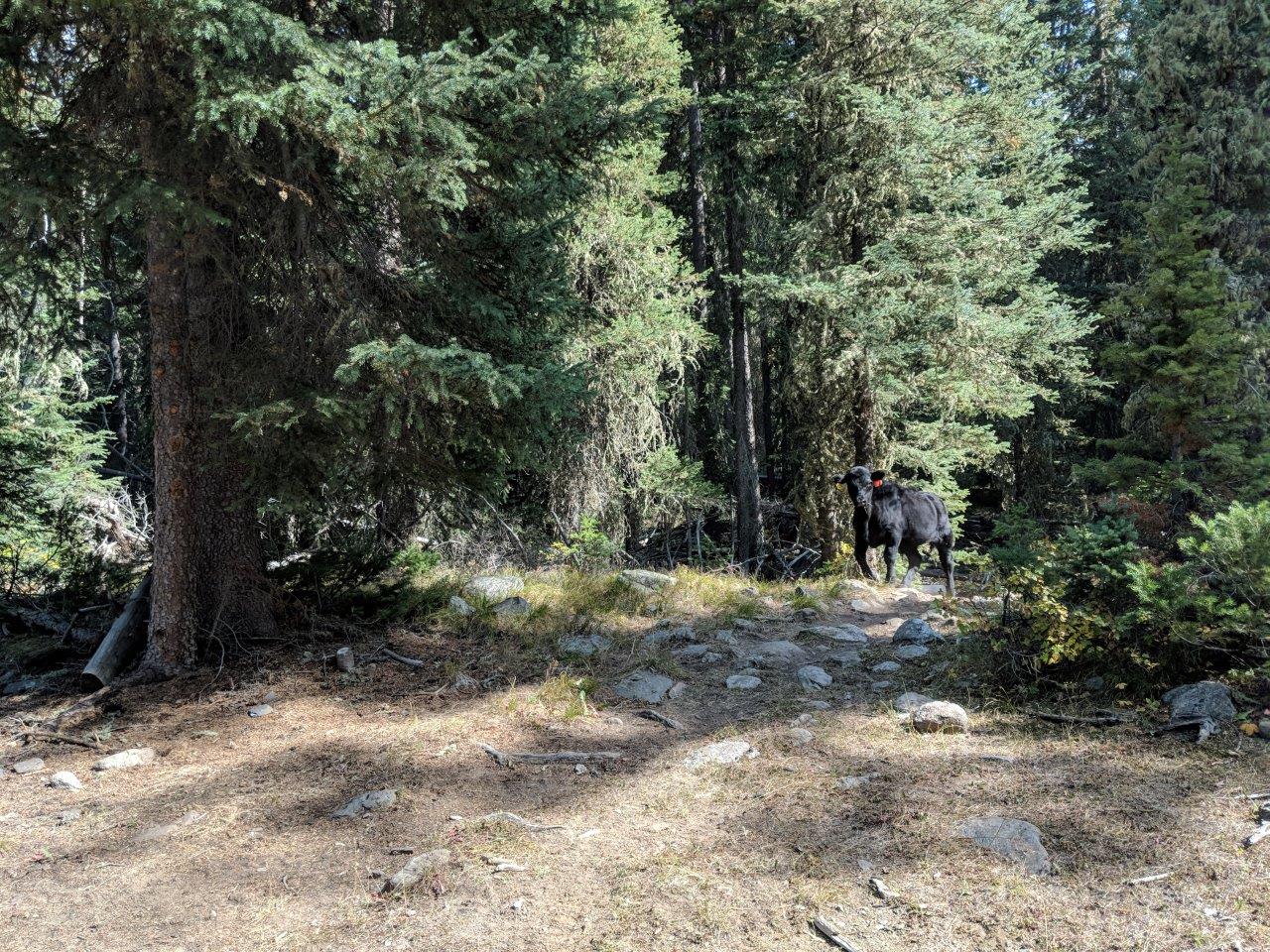 The climb up is fairly steep but has some nice parts as well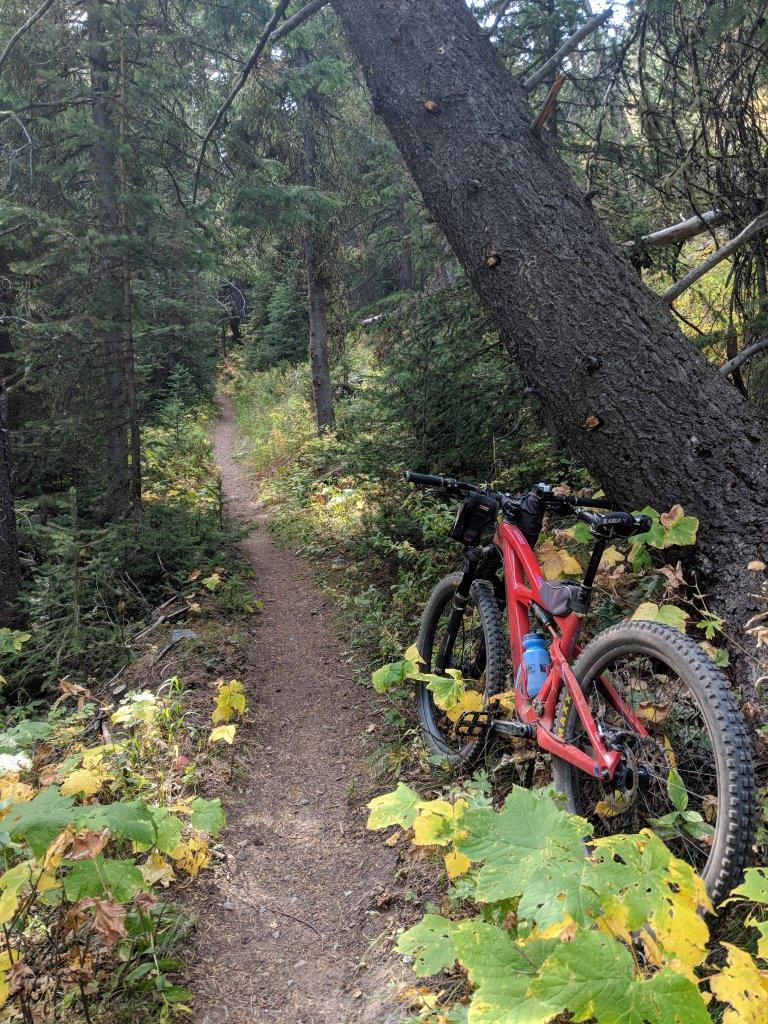 It follows a stream for a while which added to the scenery but also concern over bears since there had been a few fresh "reminders" left on the trail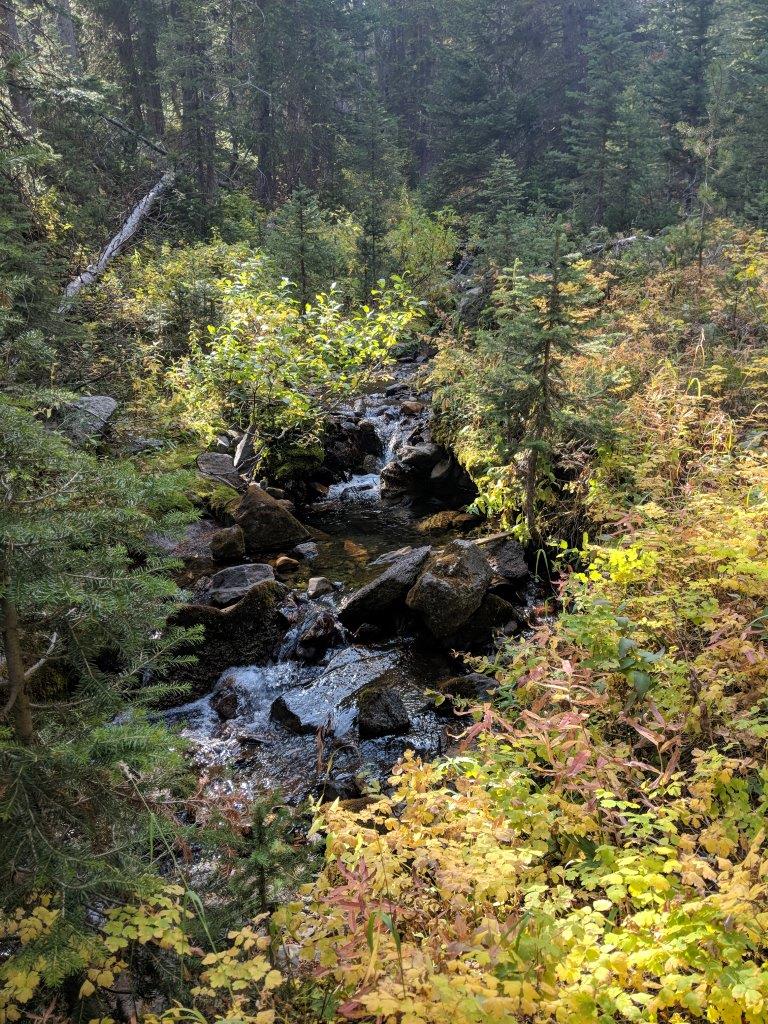 Above the Coffin lakes turnoff the trail is much less used. Some sections traversing open slopes were quite overgrown. I actually came across a hiker here who was day hiking from camp at Coffin Lakes. He was as surprised to see me as I was to see him.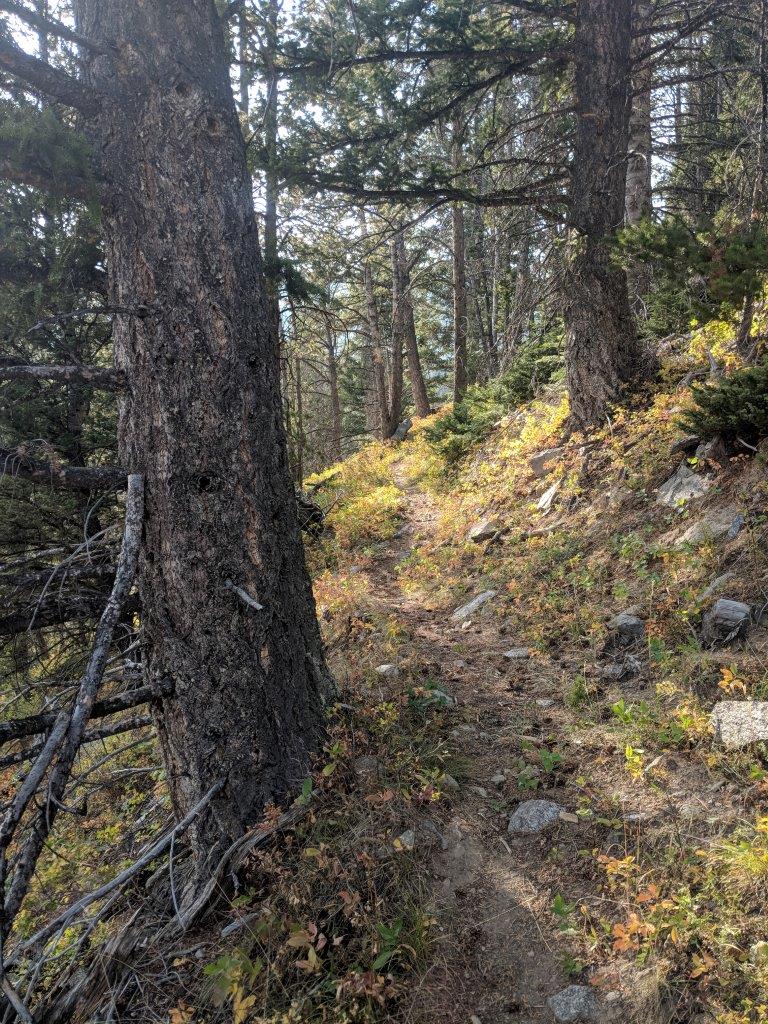 In this meadow in particular the trail was hard to follow. Easy to see here but lower down it wasn't visible at all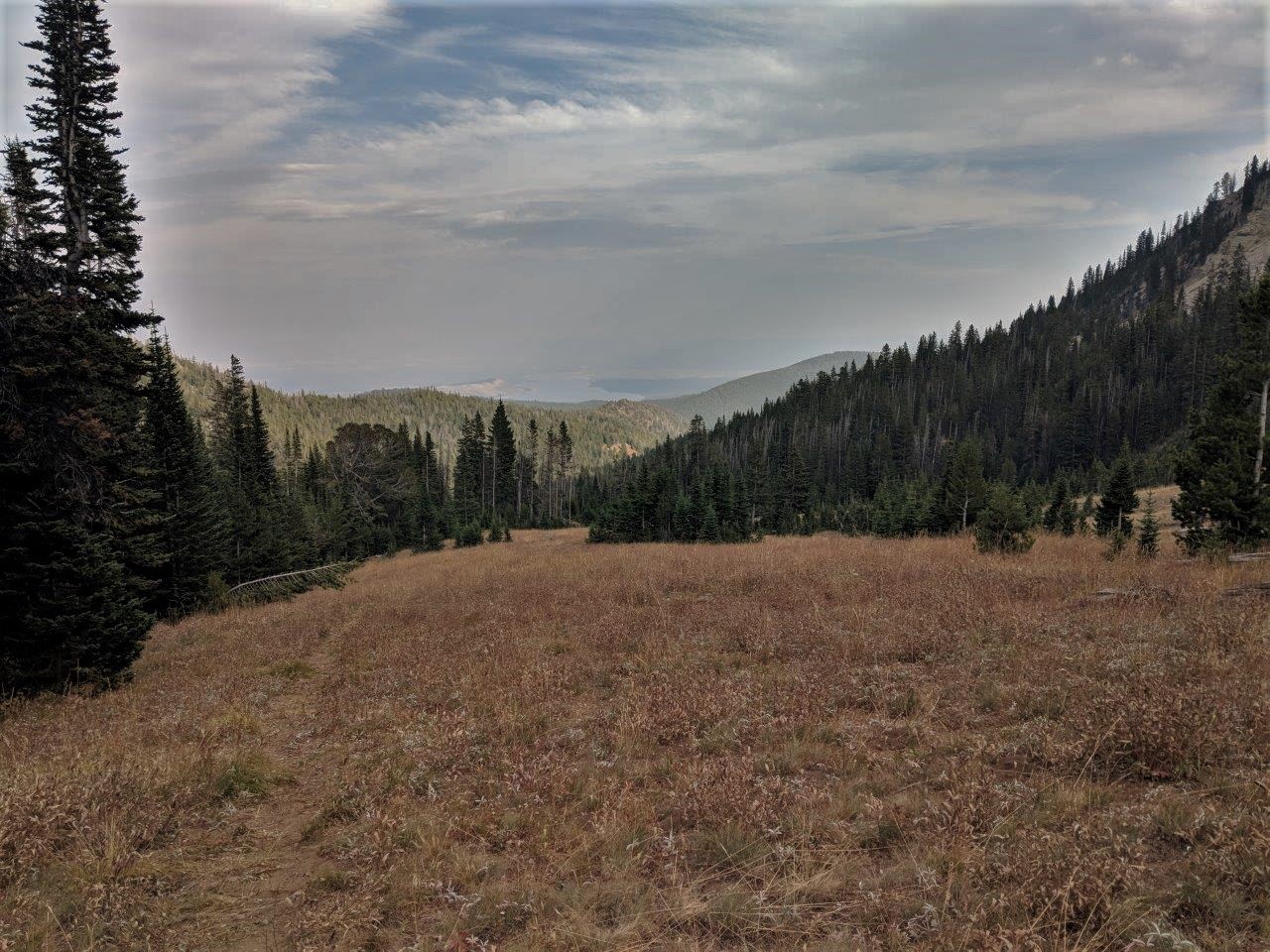 Fresh pile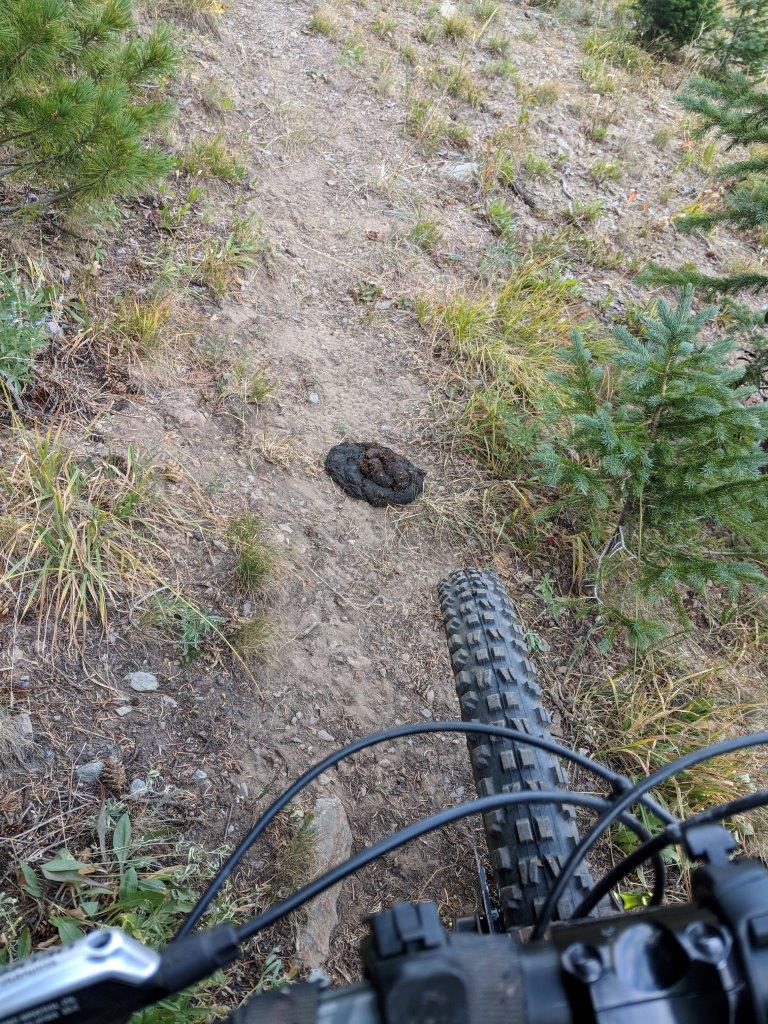 Top of the climb was some nice forested singletrack. The ride ends down Sheep Creek Trail which is in a WSA and threatened for access. It's a long descent with tough switchbacks up top and exits through a rocky canyon down below. It was a long day but a great ride, still in my top 5 or so rides. Get up there and do this ride if you get the chance!
No pics once I started the descent but I ran the go-pro most of the way so here is some footage if you need something to do at work:
Upper Sheep switchbacks don't look like much but they are tight turns on steep side slopes
https://www.pinkbike.com/video/493106/
:
Lower Sheep part 1:
https://www.pinkbike.com/video/493111/
Lower Sheep part 2:
https://www.pinkbike.com/video/493117/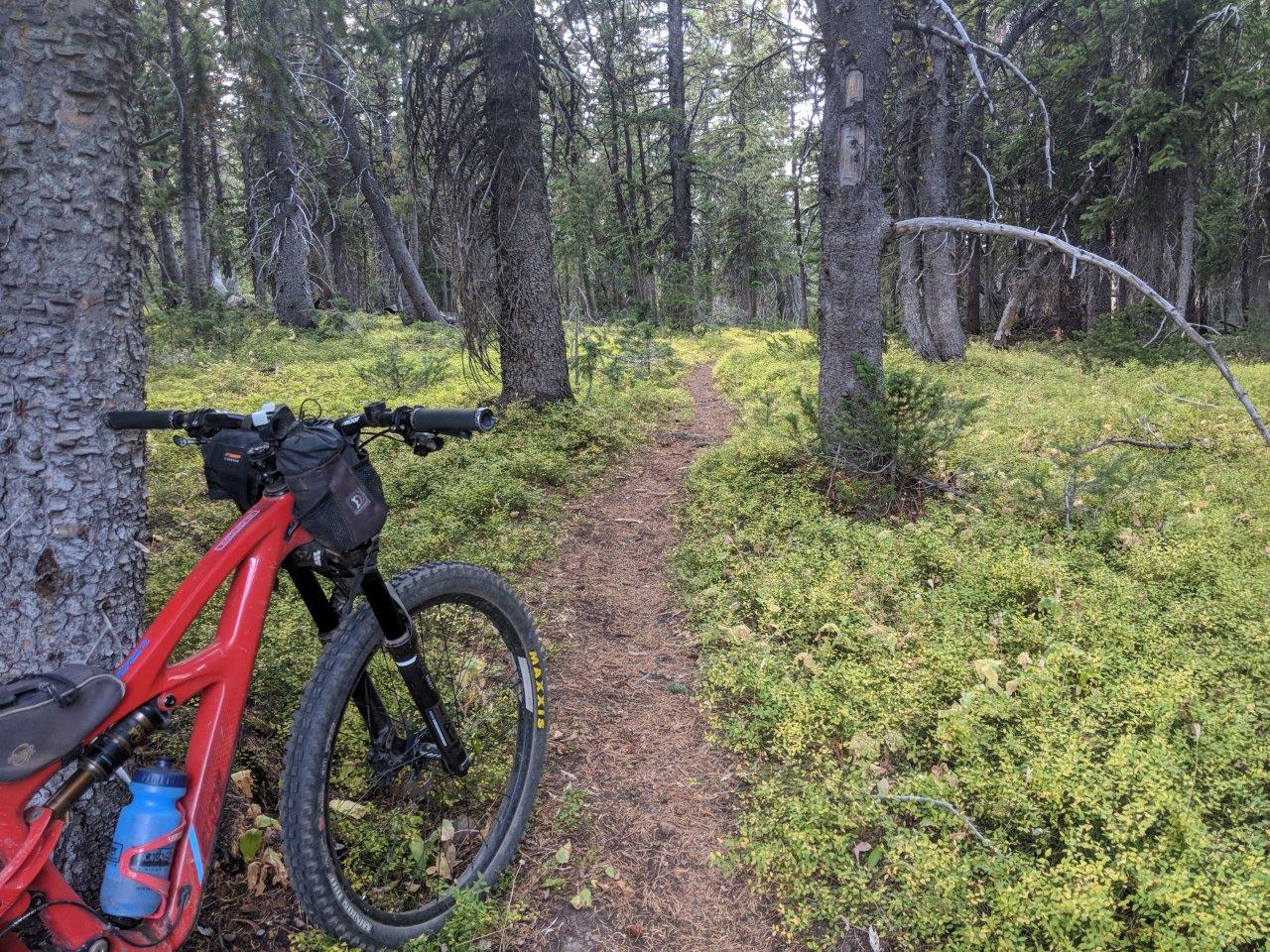 Post ride swim was in Earthquake Lake then back to West Yellowstone for BBQ dinner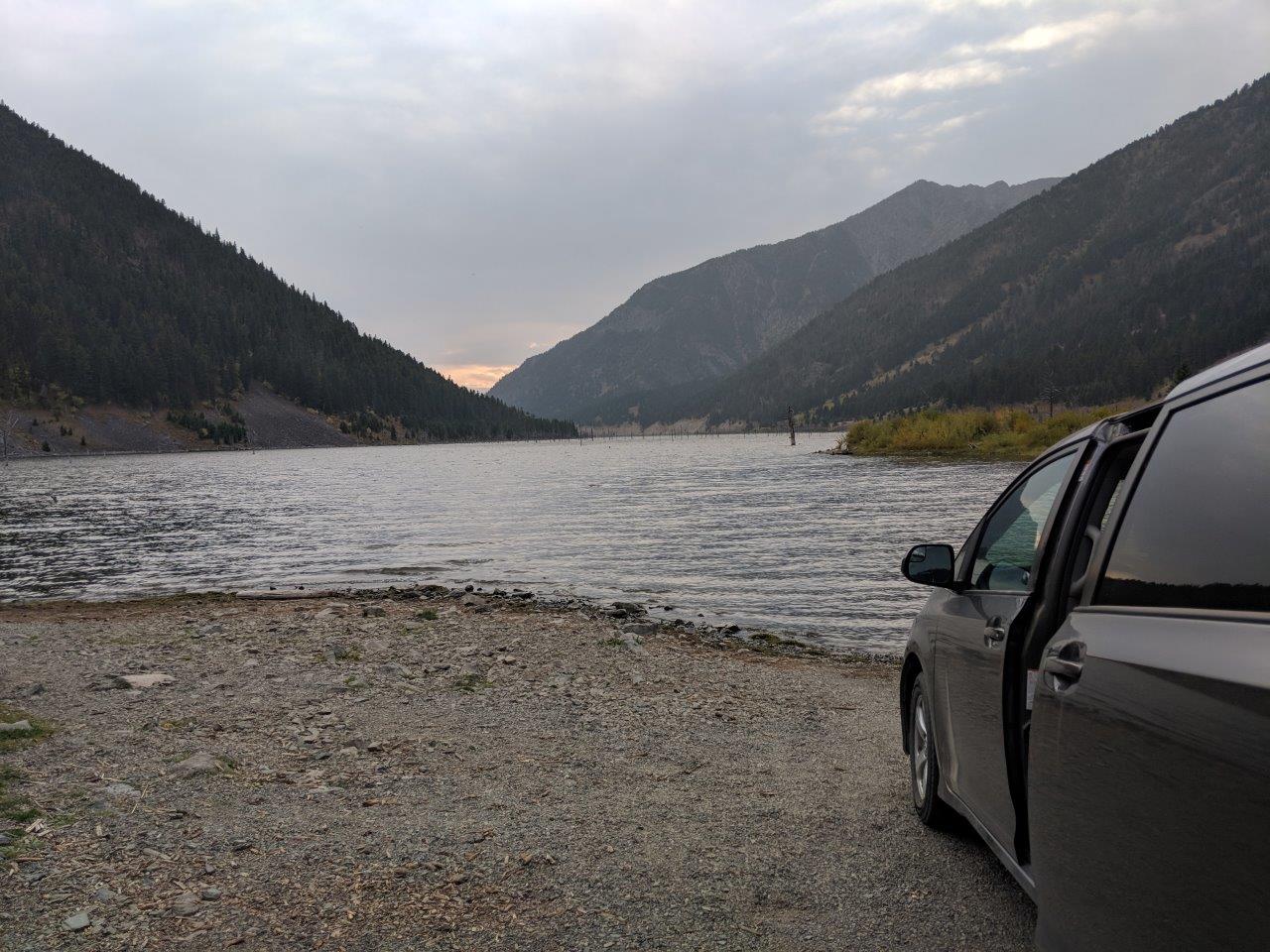 I think the stats were around 30mi and +/- 6,000ft