Hey All,
Here are some pics of my second ride in Breckenridge. I started from in town and rode up the Mountain to the base of Peak 7 where the Peaks Trailhead is. I then rode onward passing a few other trails and routes that I wish I had time for, especially the Copper Mt. route. Maybe next time..... Enjoy:
The guys at Avalanche sports recommended a 575 to me for the rocky and technical parts of the trail. Excellent. (If you pull your left sleave up in Colorado, it signifies awesomeness):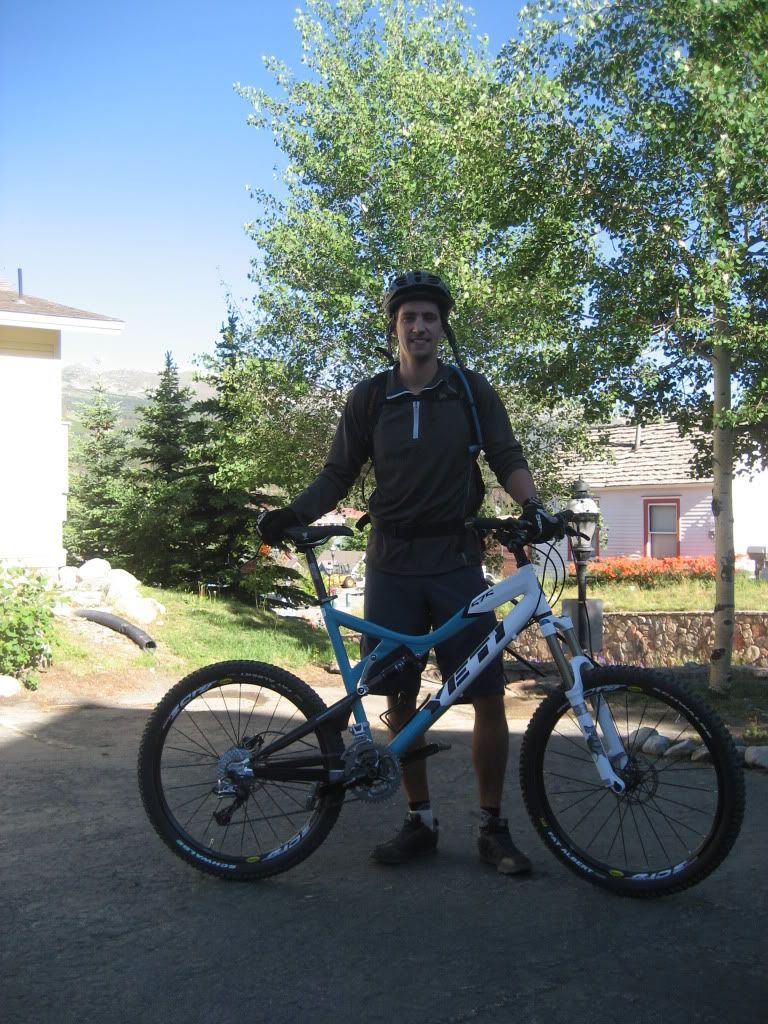 Peaks Trailhead: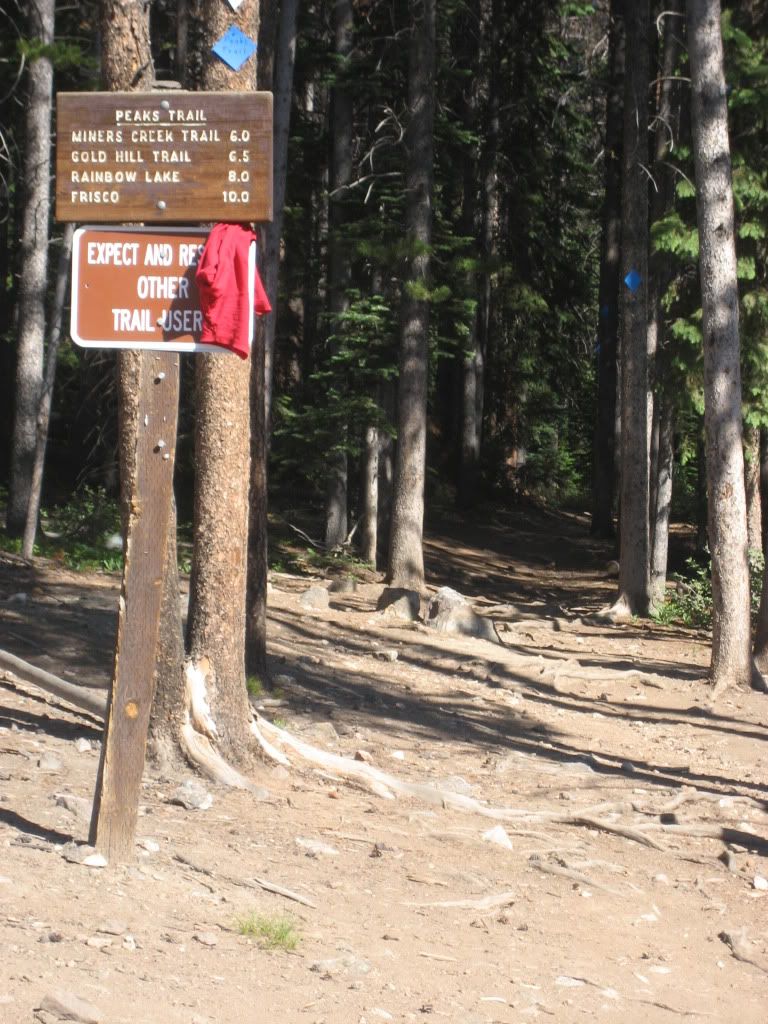 Lot's of water crossings and bridges like so:
Only 5 miles to go right? Seems a bit more when there is no oxygen to breathe. That was alright with me though because the forrest was incredible.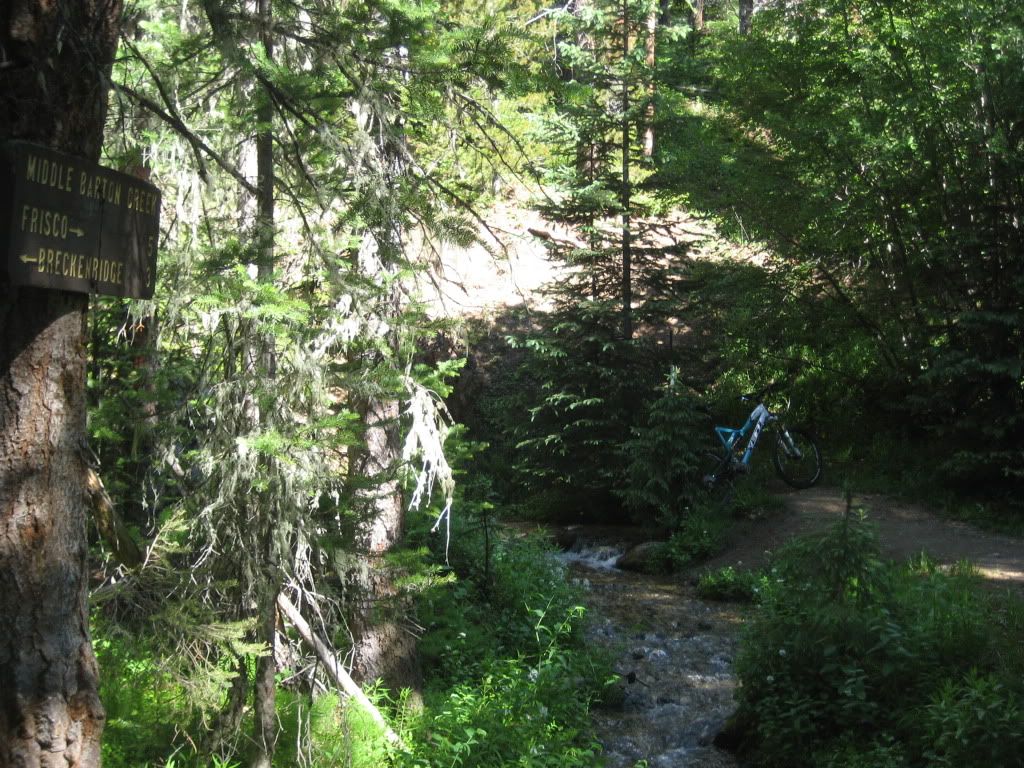 The trail followed this brook for over a half mile or so before breaking away from it. I would see this water again, but it would be a full on river, and the trail would be a lot faster, skinnier, and technical at that point. But for now, it was as relaxing as it looks.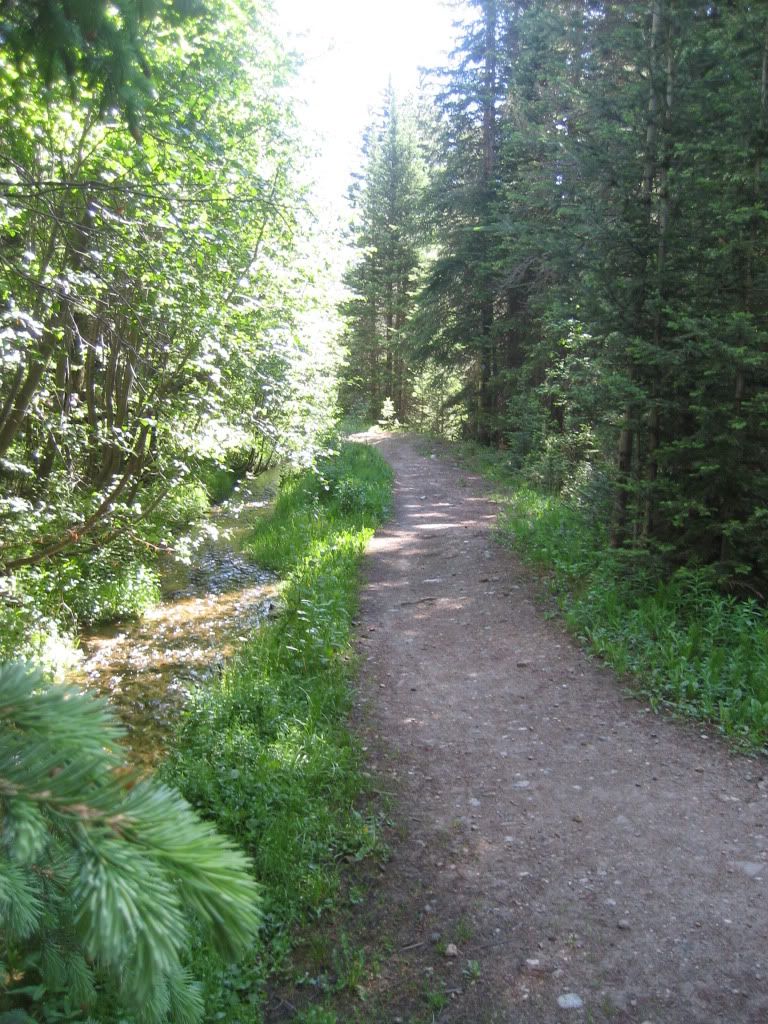 Pretty and stuff: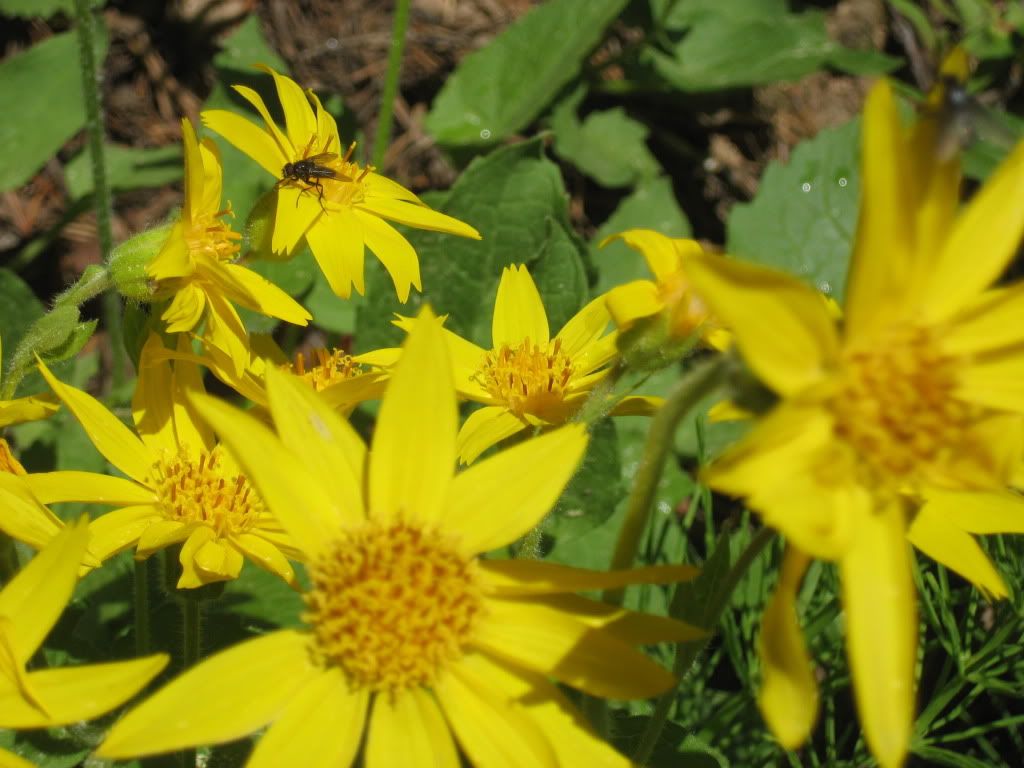 I will have to go back for these: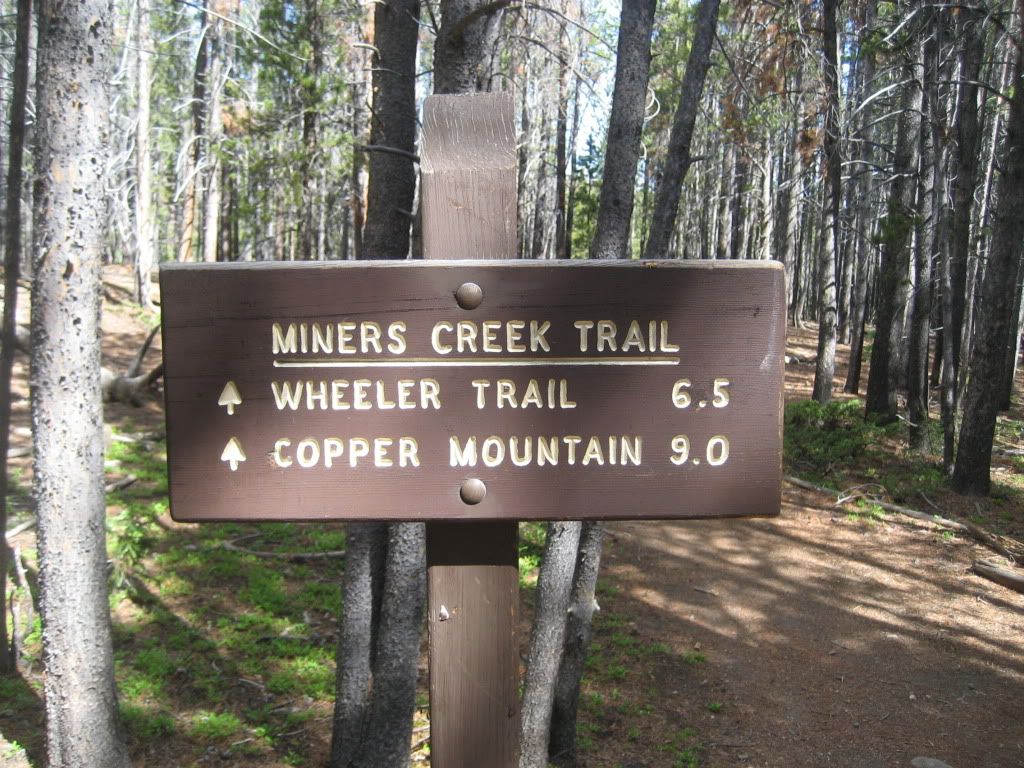 I rode all the way down the Peaks Trail until I was about half of a mile out from the Town of Frisco. If I were to have continued I would have had to take a bike path (paved) back to Breck. I decided that would suck, and I should turn around and climb back up about 4 miles on the Peaks Trail, then take the Gold Hill trail to the Colorado Trail, then back to Breck via the Blue River Trail/Bike Path (3.5 miles or so). I had to climb through about 2 miles of this little rocky section you see below - the rocks seemed endless, and I was getting worn out.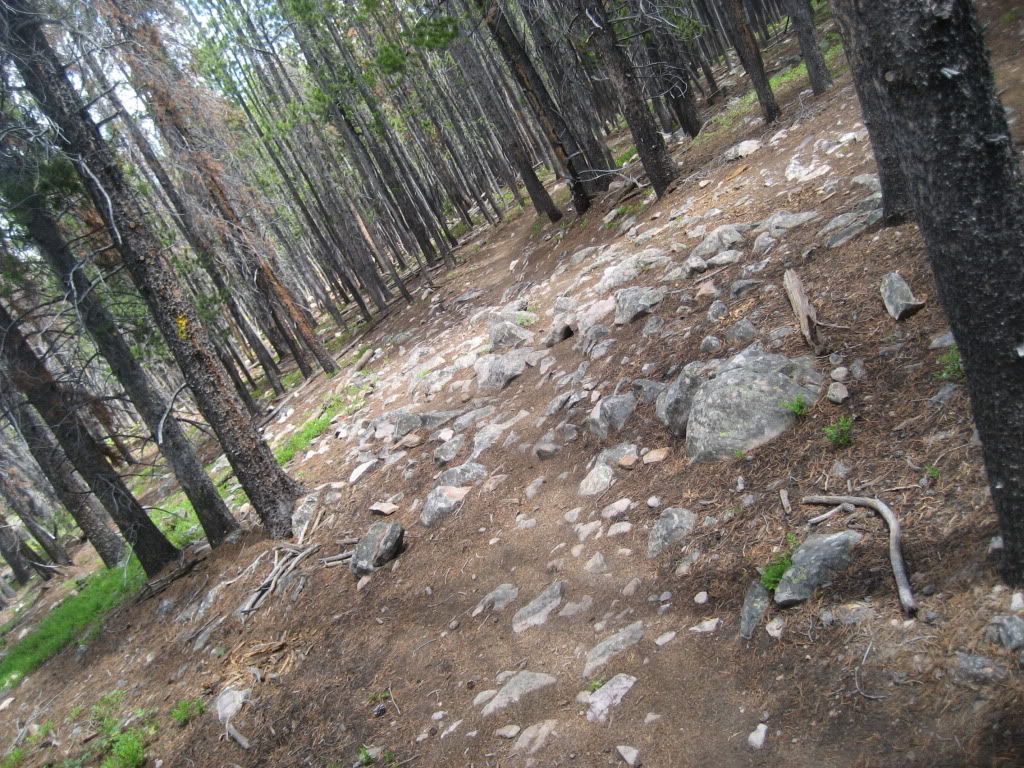 Back to town via the Blue River Trail:
This was a great ride, and I could have again connected it and looped to so many other trails, I could not even list them.
I finished the ride with a big pizza pie from Giampietro's. This place has seriously good pizza.
A couple places I would recommend:
Breck Brewery (Beer and People are great - food is ok)
Soups On (Over 300 types of hommade soup - imagine that in the winter)
Giampietros (Pizza/Italian)
Eric's Downstairs (Above average bar food - great service)
Empire Burger (Tons of sauces - for those who know me, I LOVE sauces)
Put this ride, or a version of this ride on your to-do list, it will not let you down, and you can add on or take off as much mileage as you want and still have a great time.
Joe