I visited Vegas for the umpteenth time over the Thanksgiving weekend and hit the trails in the Cottonwood Valley. After stimulating the local economy till late hours I only managed an 11AM start at the Late Night trailhead. These guys just pulled up. Probably $500K worth of car muscle:
The weather was perfect. I rode north on a fun, flowy singletrack.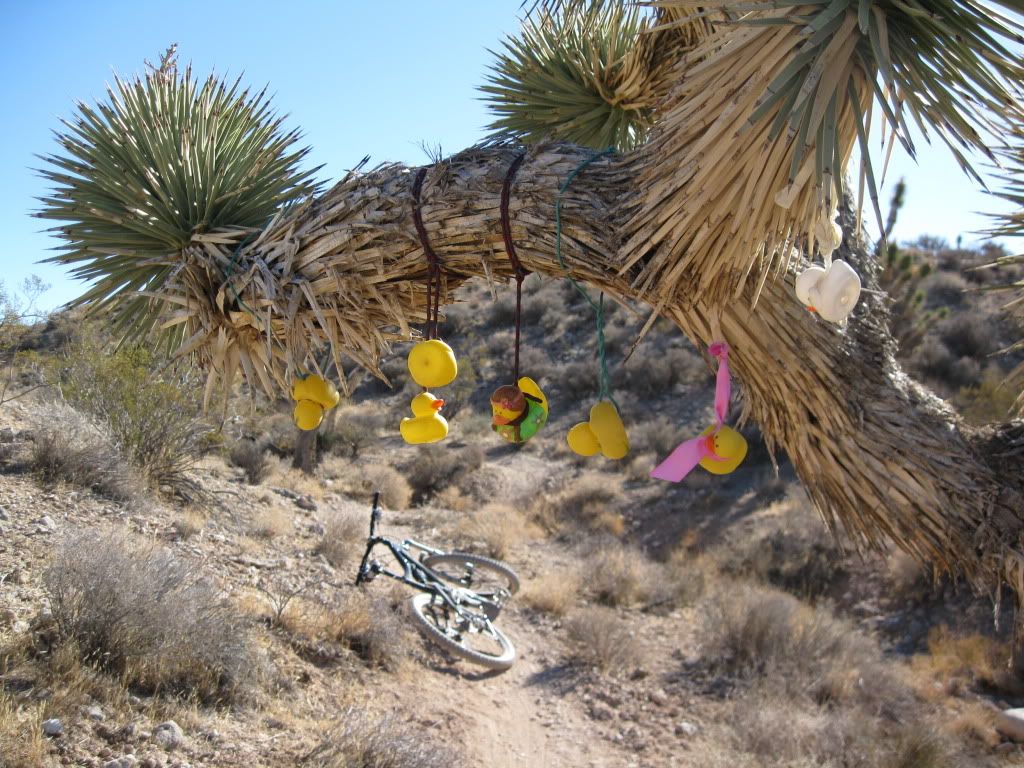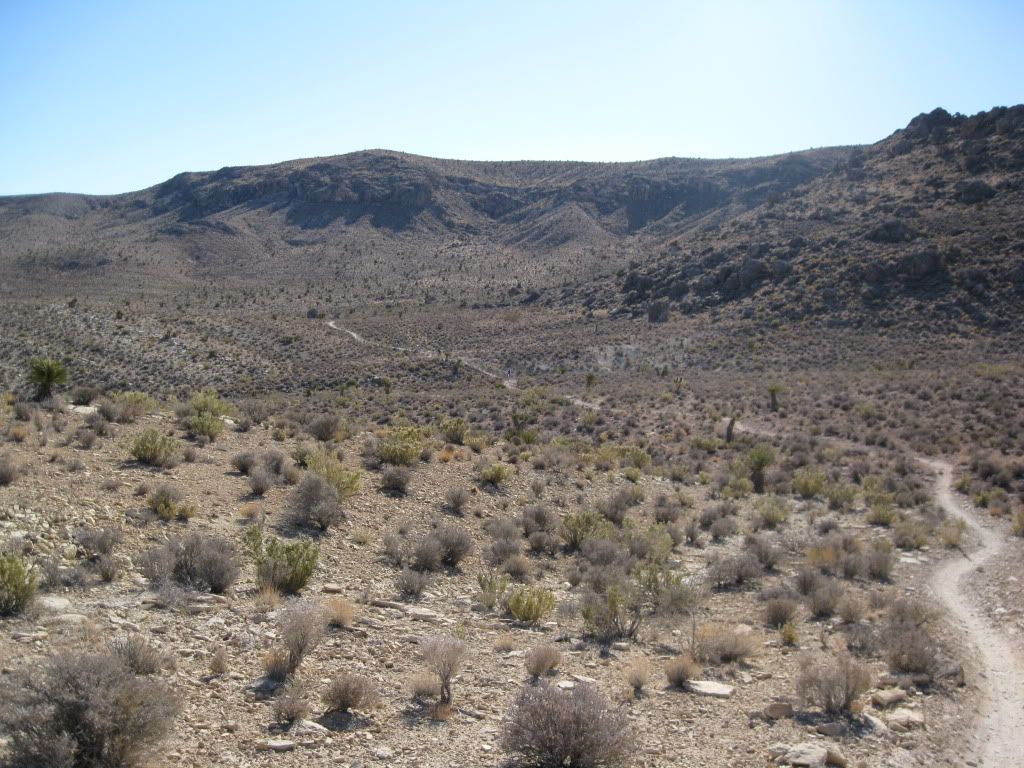 Welcome to Blue Diamond, population 403. Some time ago, this place held the record for the highest divorce rate in the country and more recently was featured in the CSI TV series.
Time to work. The Hurl is one mean, long climb. It was very loose this time of the year requiring significant HAB from this hungover rider
The next shot is very unique. A bike placed against a scenic background has never been posted to this site and I know that it'll generate a lot of jealousy. Baja, please don't be too pissed that I got this idea first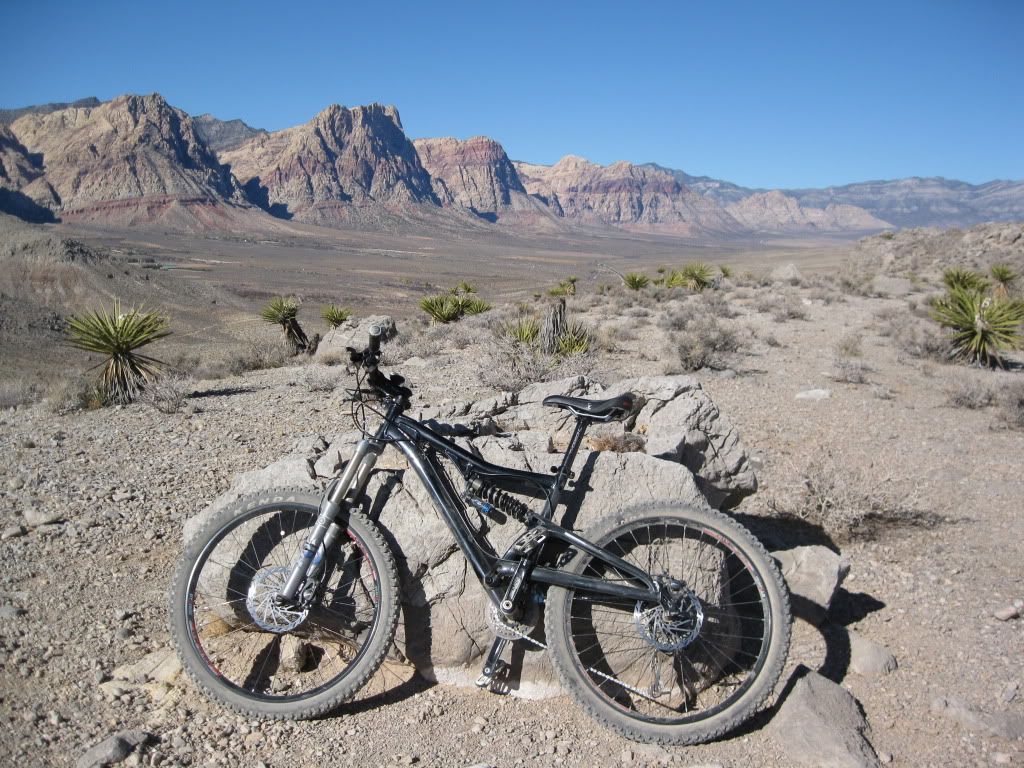 After surmounting the mesa it was a sweet, rocky downhill back to the parking area.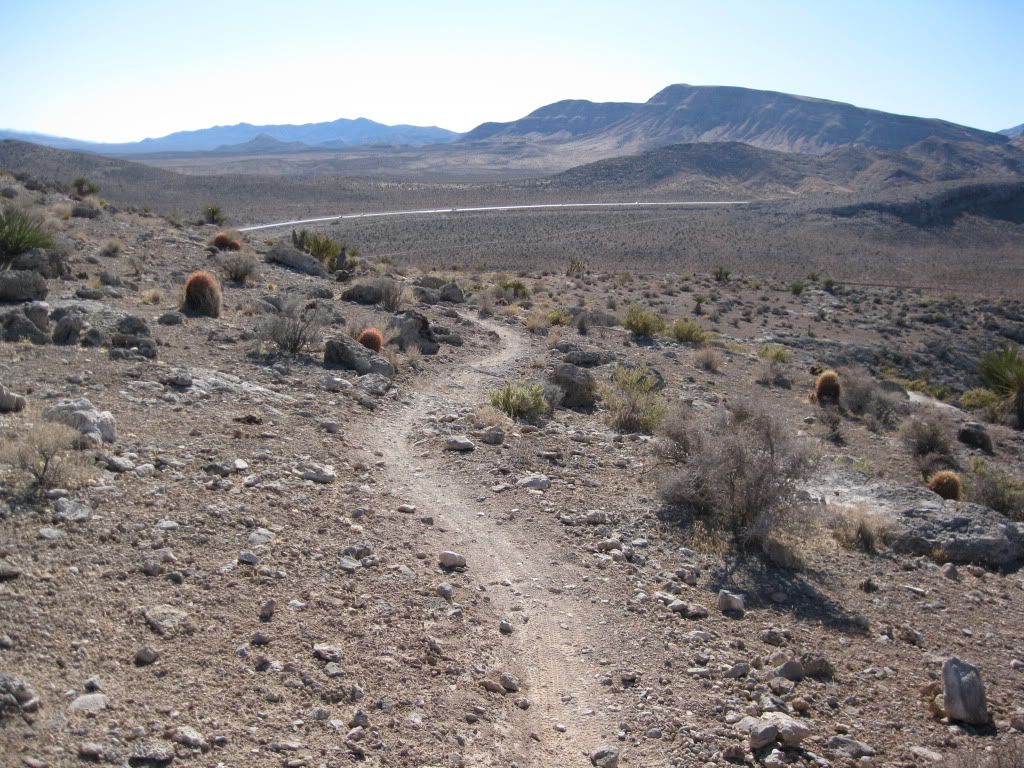 The day was still early and I decided to go for an extra credit ride on the south side of Hwy 160.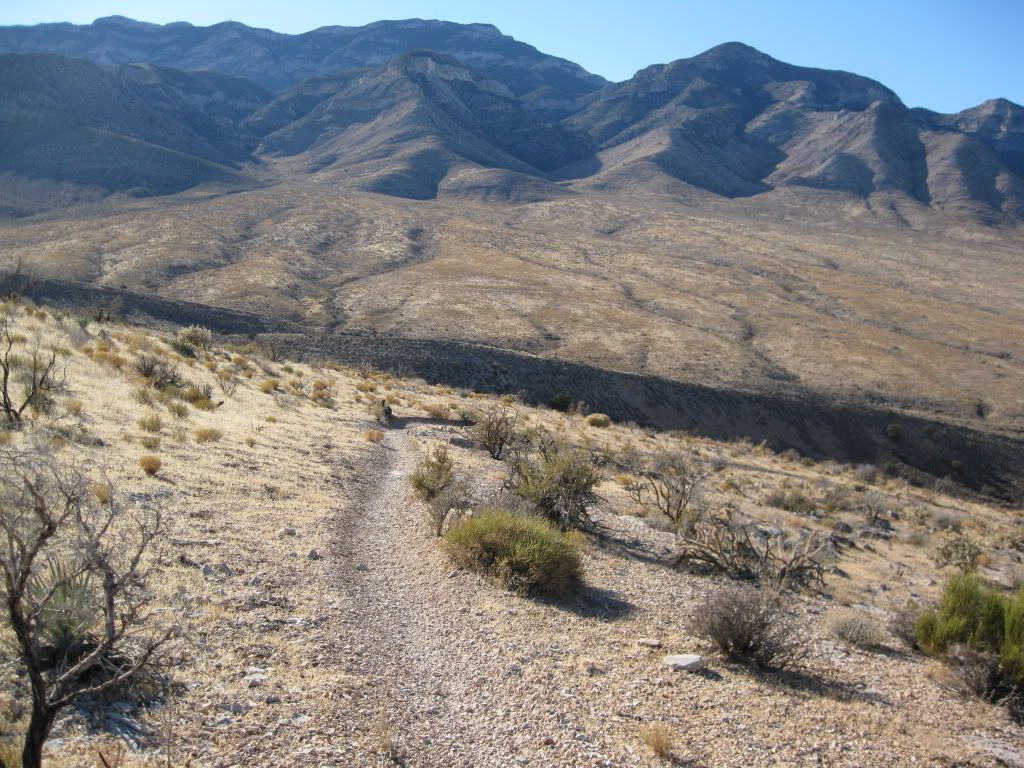 Final stats: 23 miles of flowy singletrack, $300 poorer. Viva Las Vegas!