Allright so here are the the rest of the pics that I have from this trip. We really didn't take a whole lot of pics, as we were out there for us and not you guys. Send me a paycheck next time and the outcome might be different.
A few from the top of Bootleg...
Me:
Bentmywookie:
BK:
And the start box with Lake Mead in the background:
Rachel: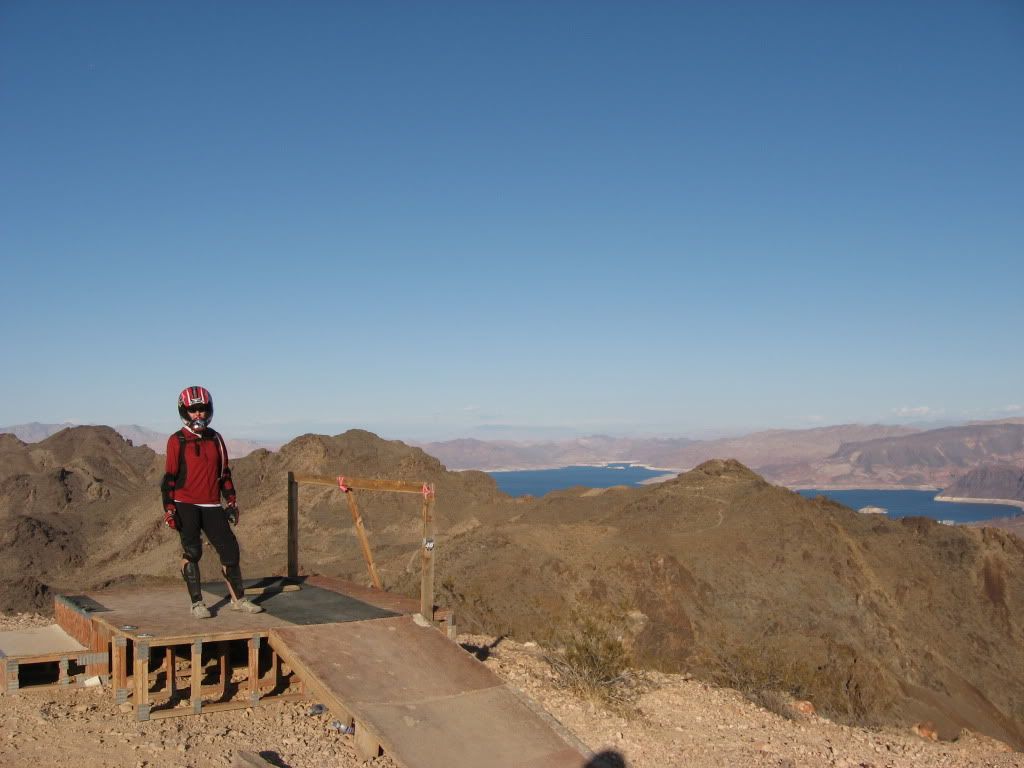 Yours truely: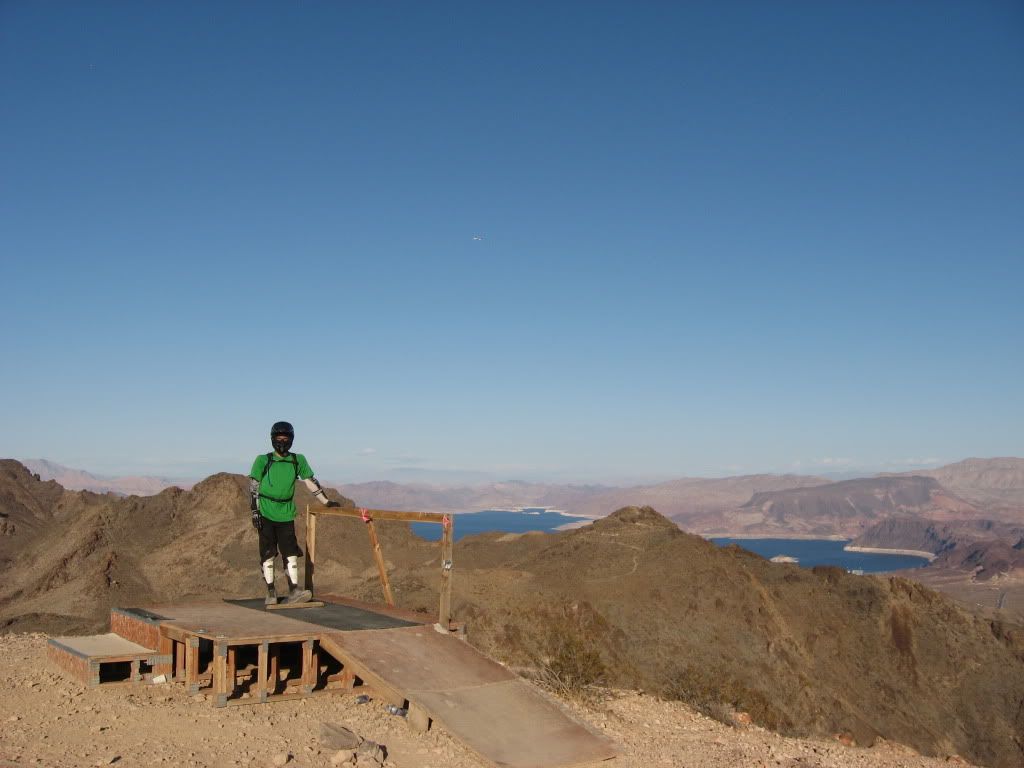 And a large roll just off the top. Trust me it looks wayyyyyy easier in these pics than in person.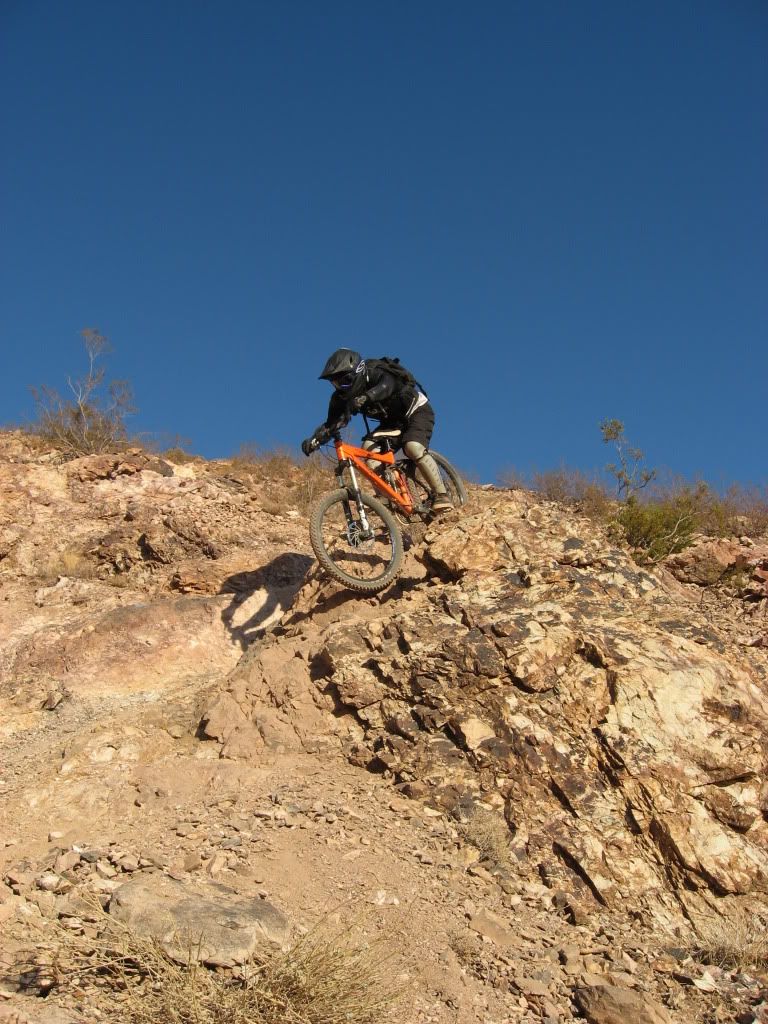 Tara says "maybe next time"
Next up is a little drop. Tara wasn't feeling it either...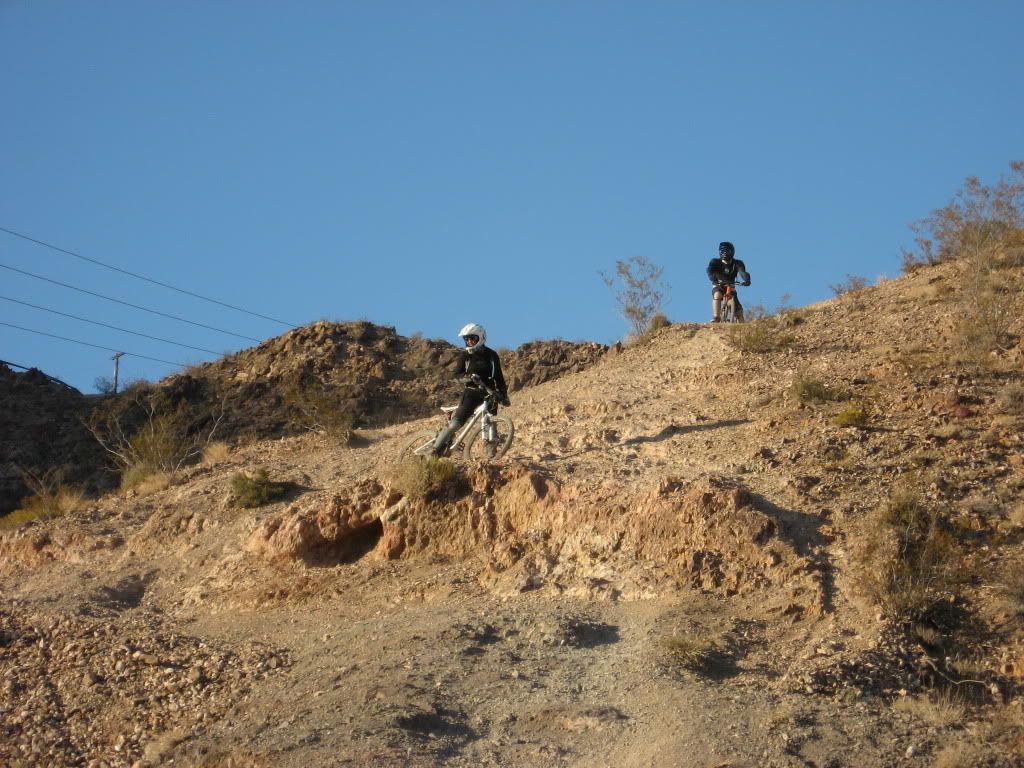 But you know I was...
That was it for the Bootleg pics, unless Tara has some which I think she might, not sure.
Here's a few at the bottom: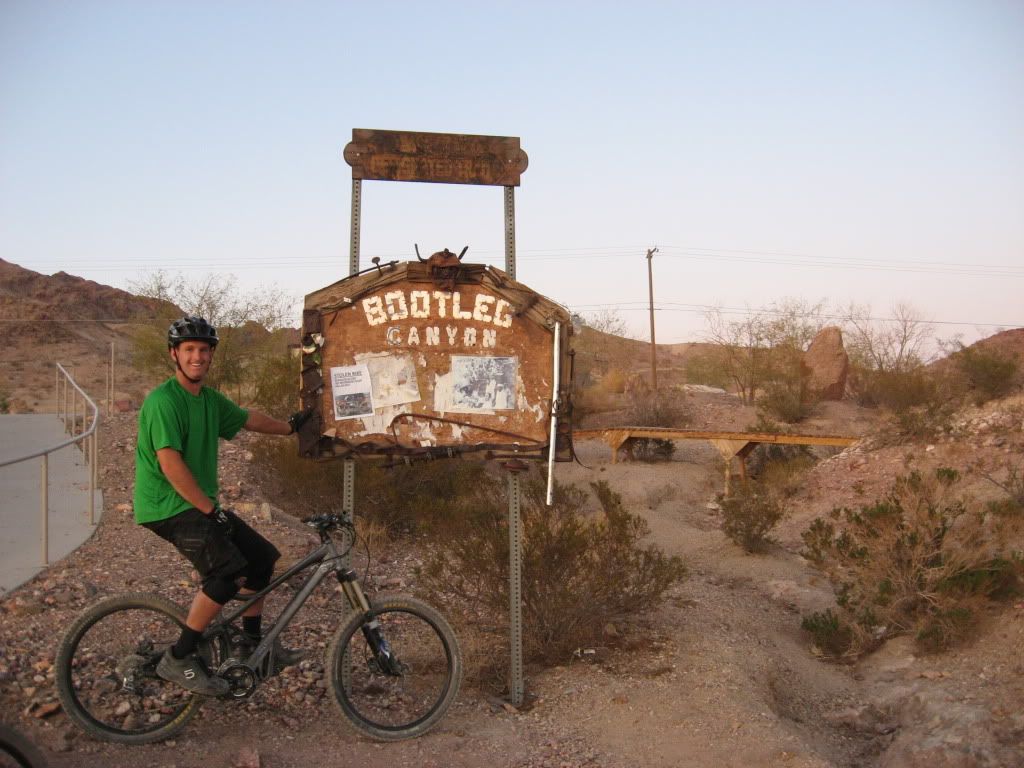 Then on sunday on our way home Rachel and I decided to do a little sight seeing and check in with the Old Man and Chumlee.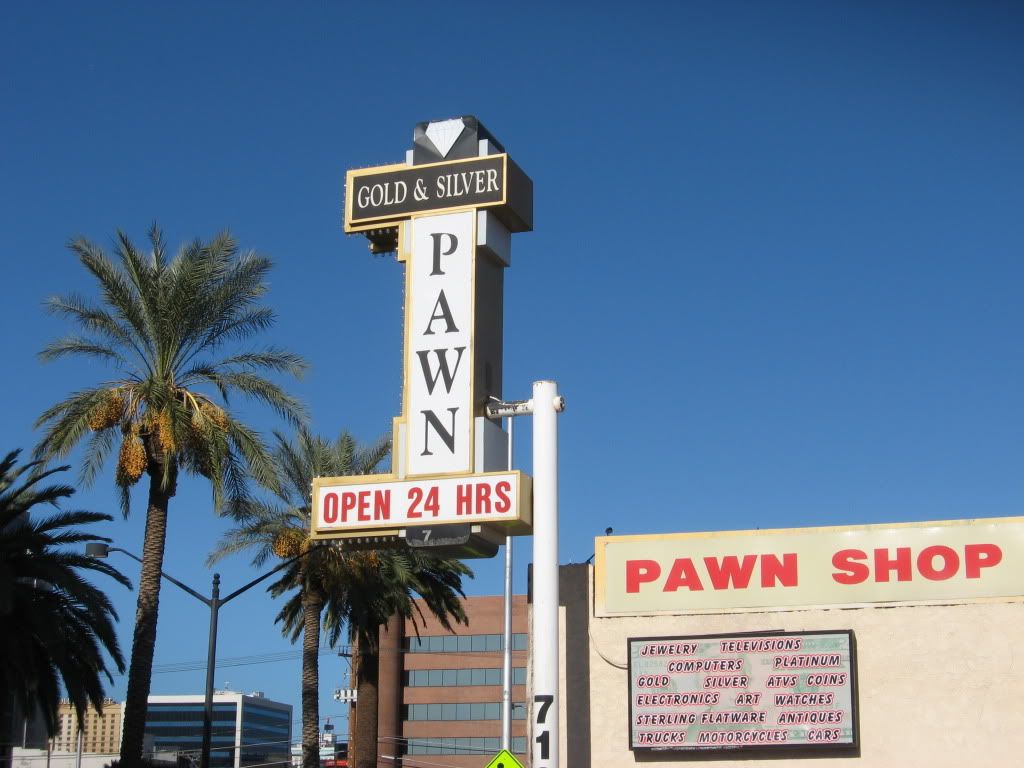 It was a fun trip. I don't know about camping at Bootleg when you can get a room in Vegas for ~$30... but I'd like go back and spend some more time there. And all I gotta say is odd man out shuttling here is the only way to go...