As with Little Creek, Gooseberry is a must-do if you're in the area, so it was a given we would be spending a day here. We found a wicked campsite over past the windmill trailhead, and then set off for our ride.
Campsite view. Nice!

Bjammin crosses a man-sized gate
Nice spot to catch your breath, except that the view will take it away
First rock roll on the day!
Cruising near the rim
Bjammin on a fun roller
Offroadie in pursuit of white dots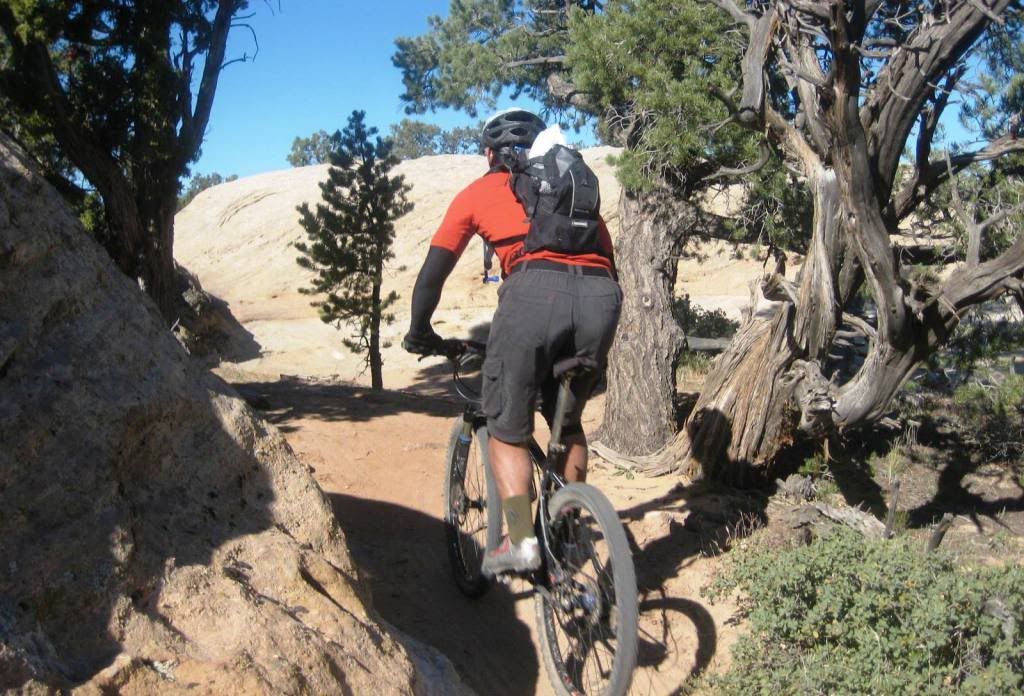 Riding on the edge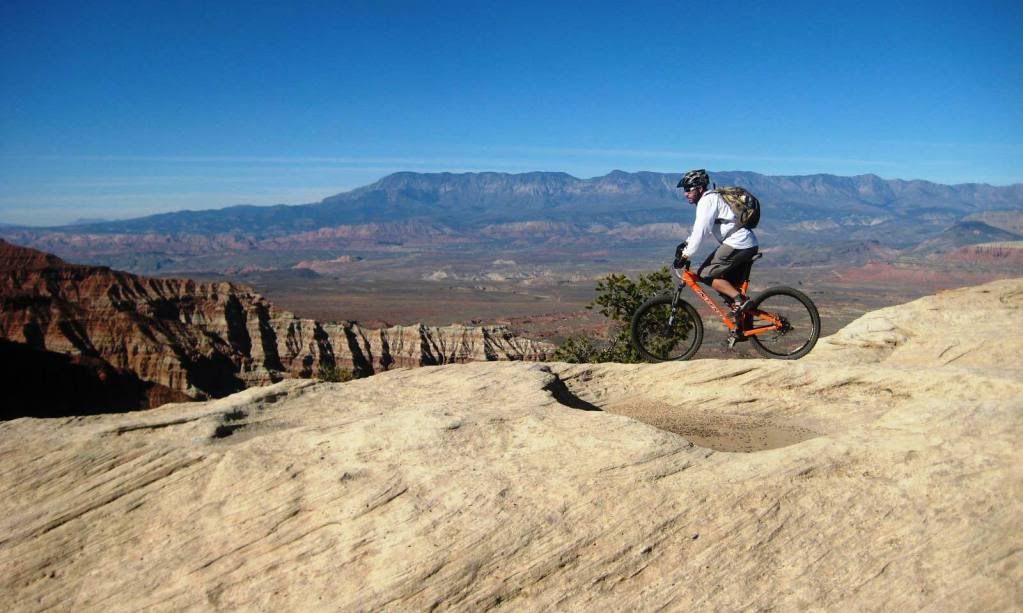 Dropping in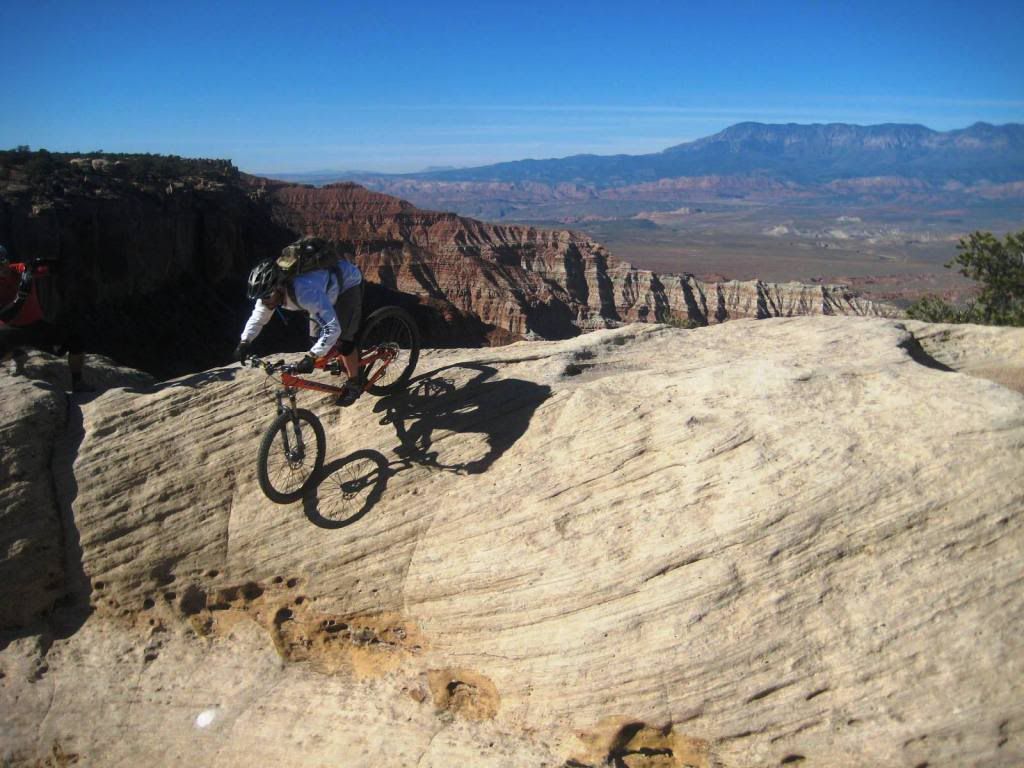 Mark cruises around a corner

Bjammin knows better than to check out the view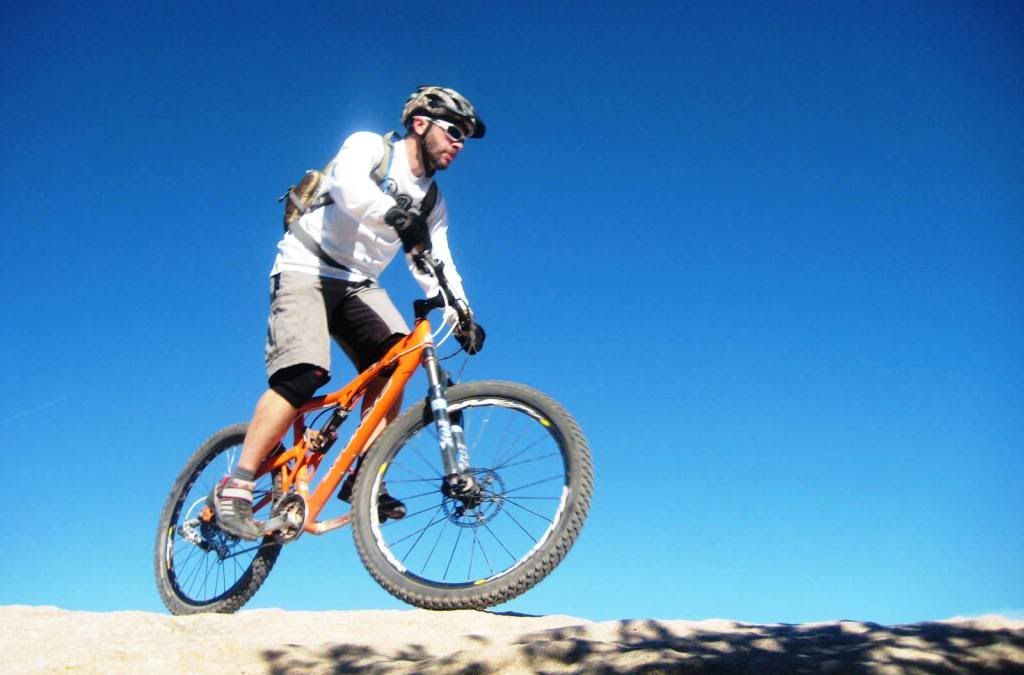 Near full compression on this steep
Offroadie is next
Still chasing dots
I've been playing with action pano shots. This one wasn't even planned at the time, but turned out well
Checking out the view at the point
What could be better than lunch at this spot? Om nom nom....
View south from the Point, with Little Creek mesa in the distance
Rolling back down to the main trail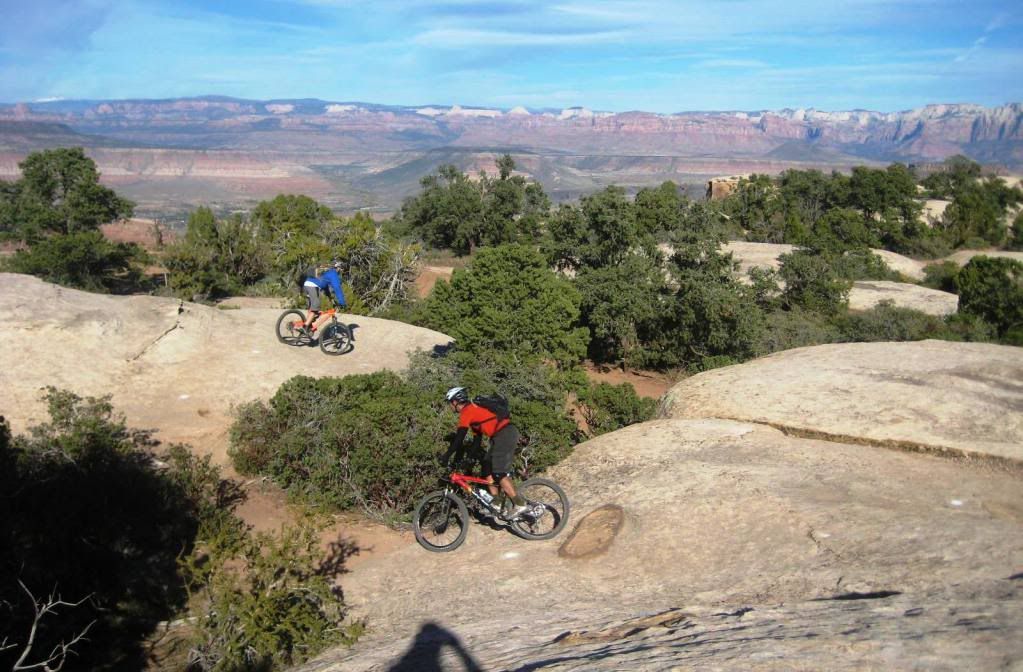 Bjammin on the roller
I love the way this tree frames the shot, Gooseberry Trail sign included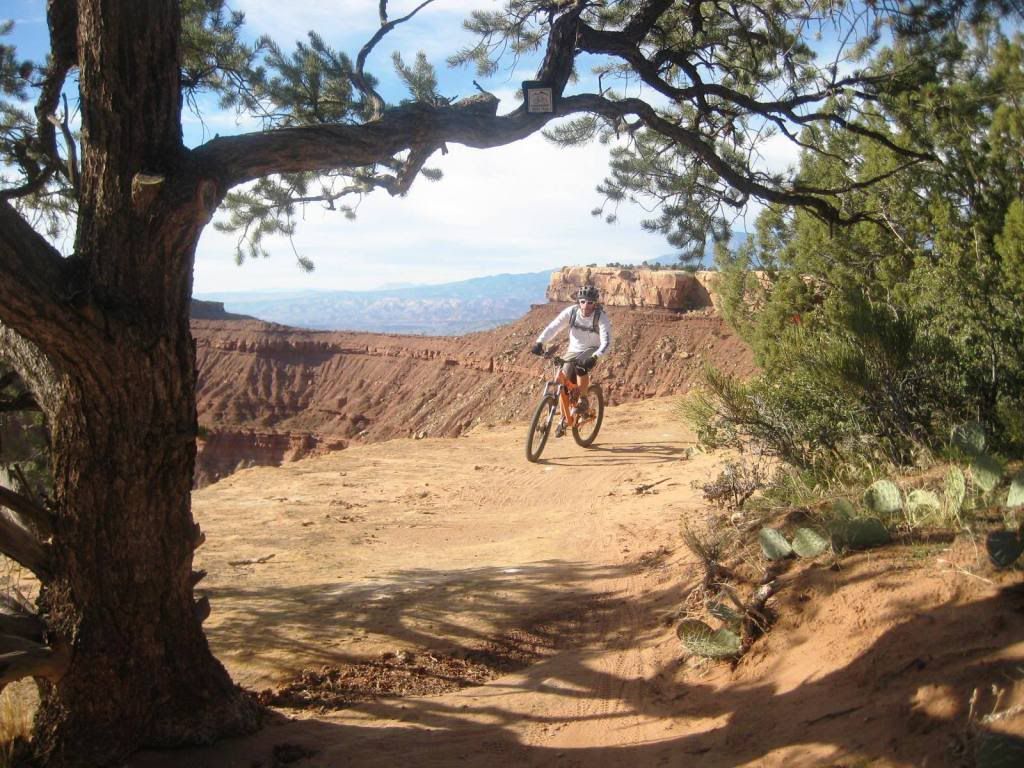 Offroadie climbs a steep section
And more climbing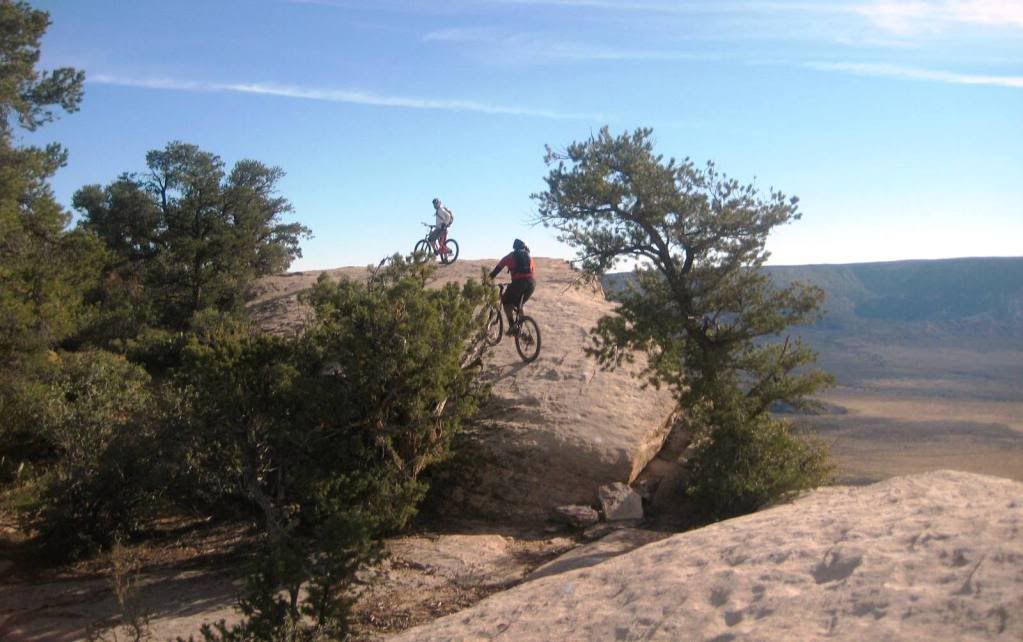 And more...we should be at the highest point on the mesa by now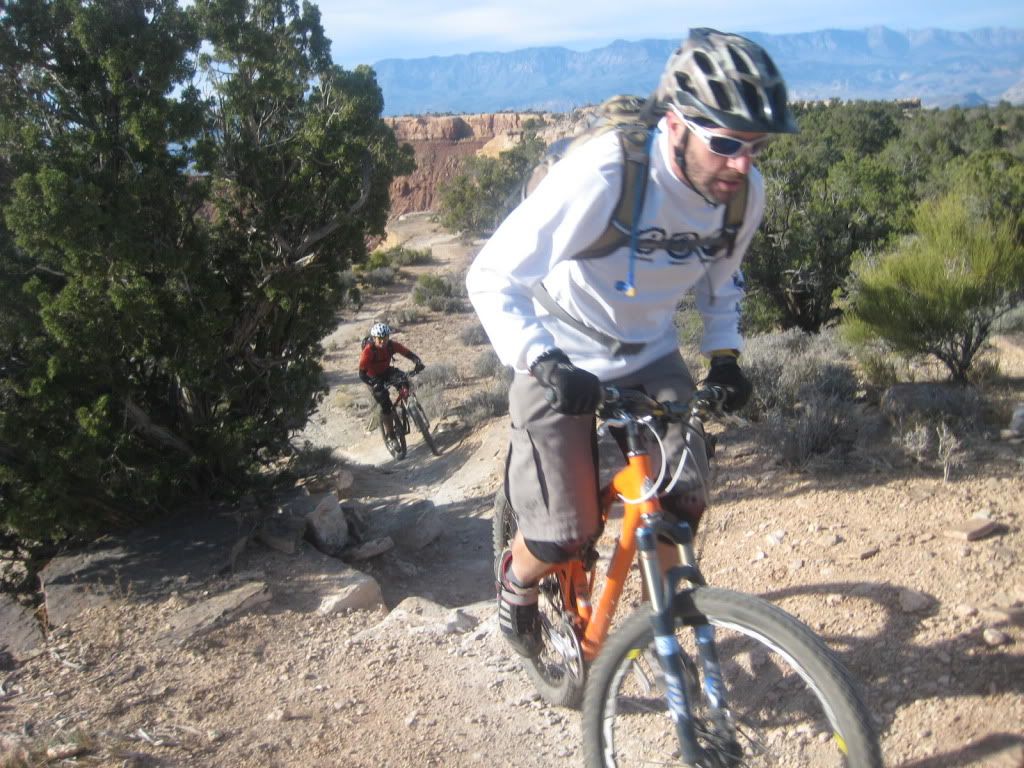 Offroadie enters the Waterfall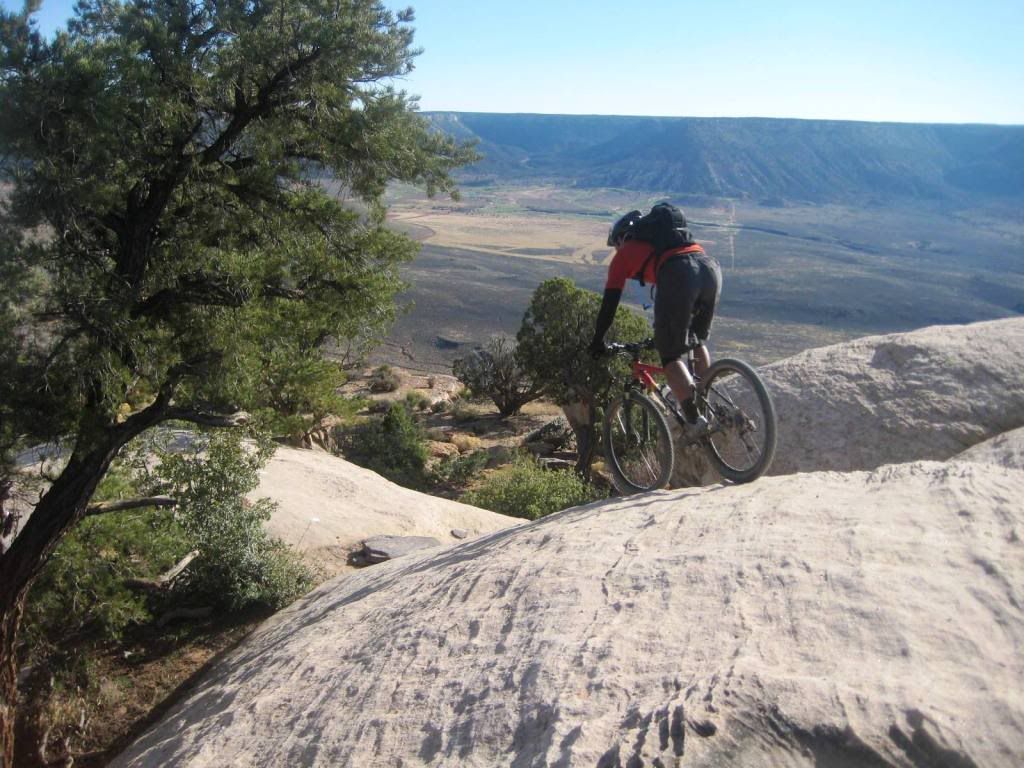 Bjamming ahead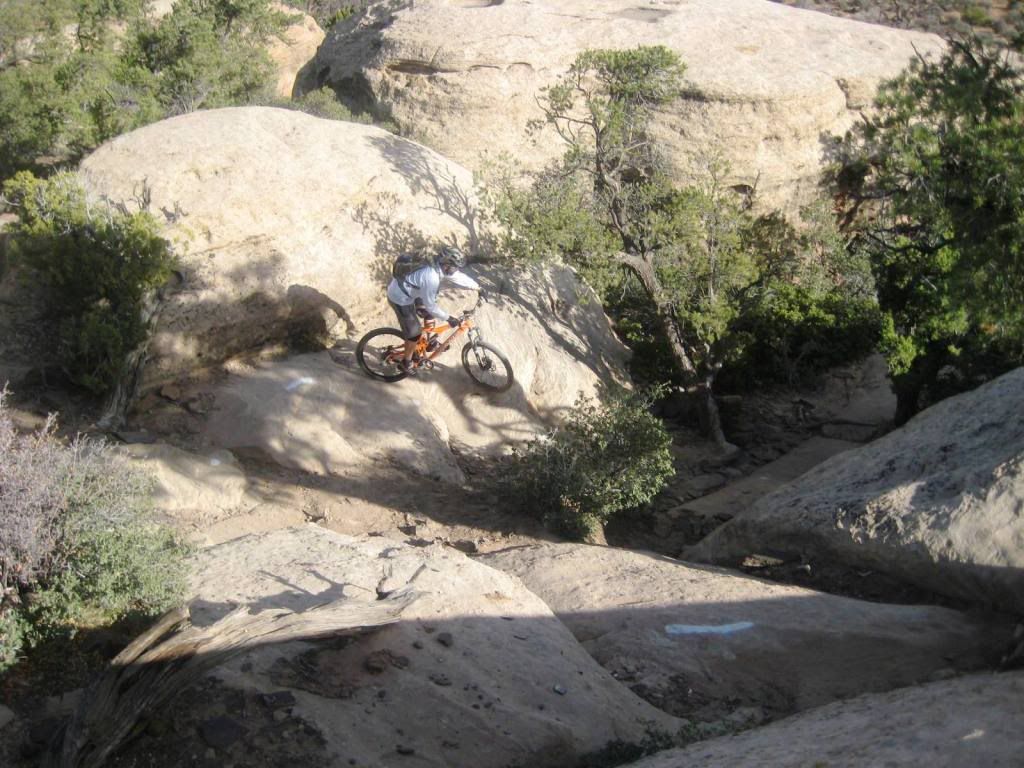 Another roller
Bjammin prepares to descend
This section is a MTB dream come true
A local pointed us to a secret stash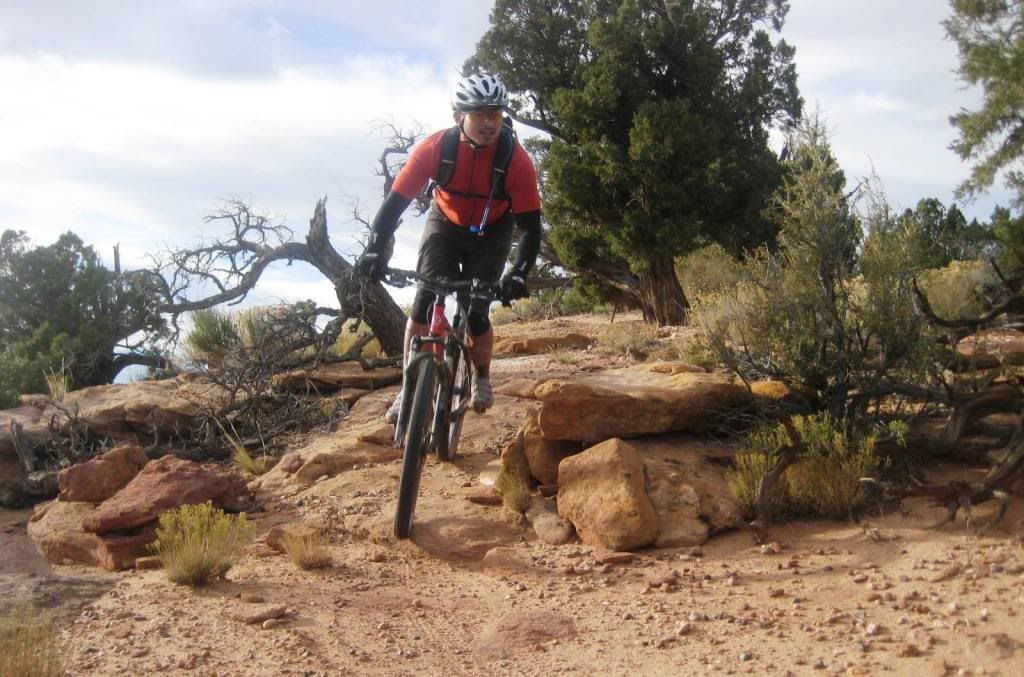 Little ridden, it had a cool back country feel and we did not see anyone else on it
There were still white dots to follow, however navigation was tough in spots
Bjammin rolling
rolling....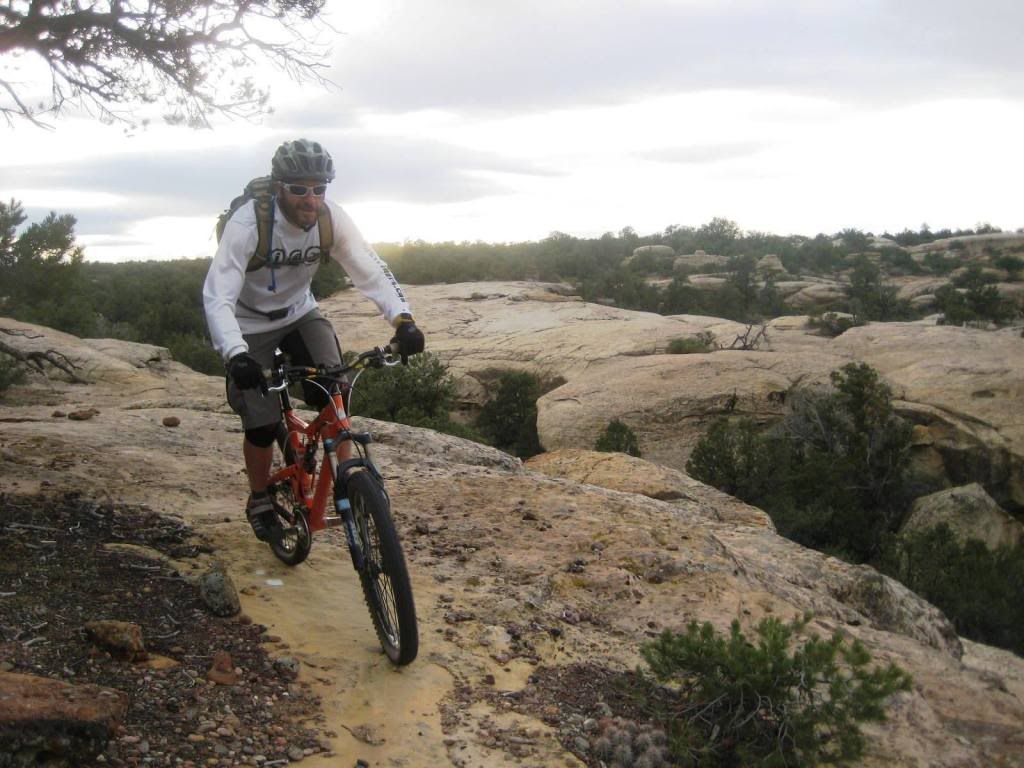 This was like a reverse toilet bowl...up the chute to a flat, then up again
Resting at the top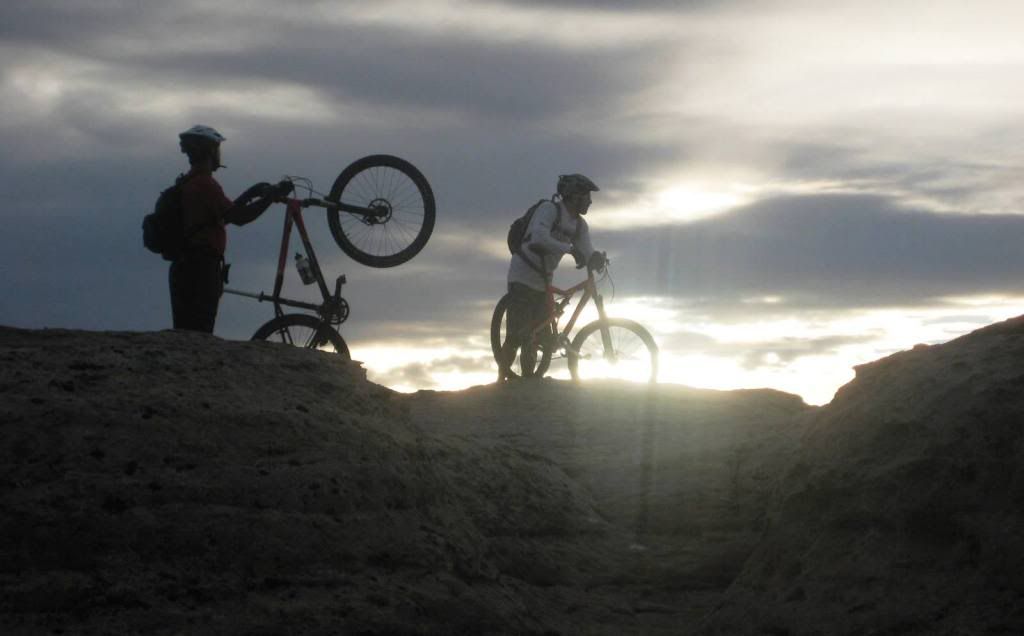 We make our way back to the main network of trails
Late afternoon light
Reflective material kinda screwed up the shot but I liked the way it turned out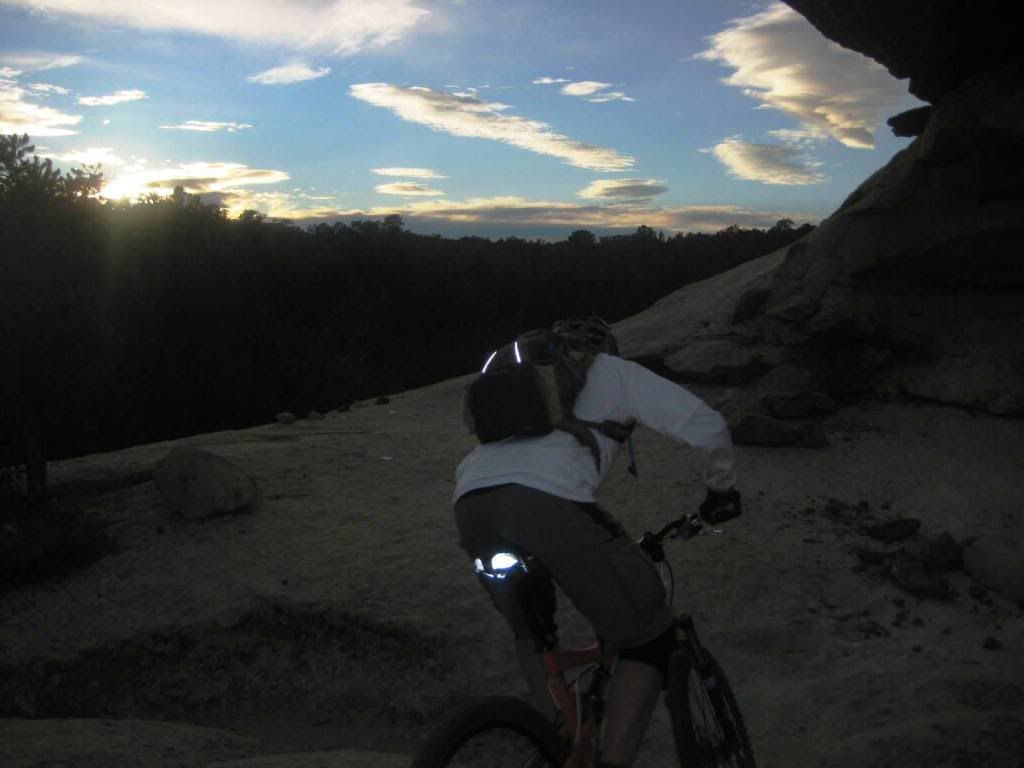 Gorgeous colors!
Back on rim trail
Offroadie muscles up a steep face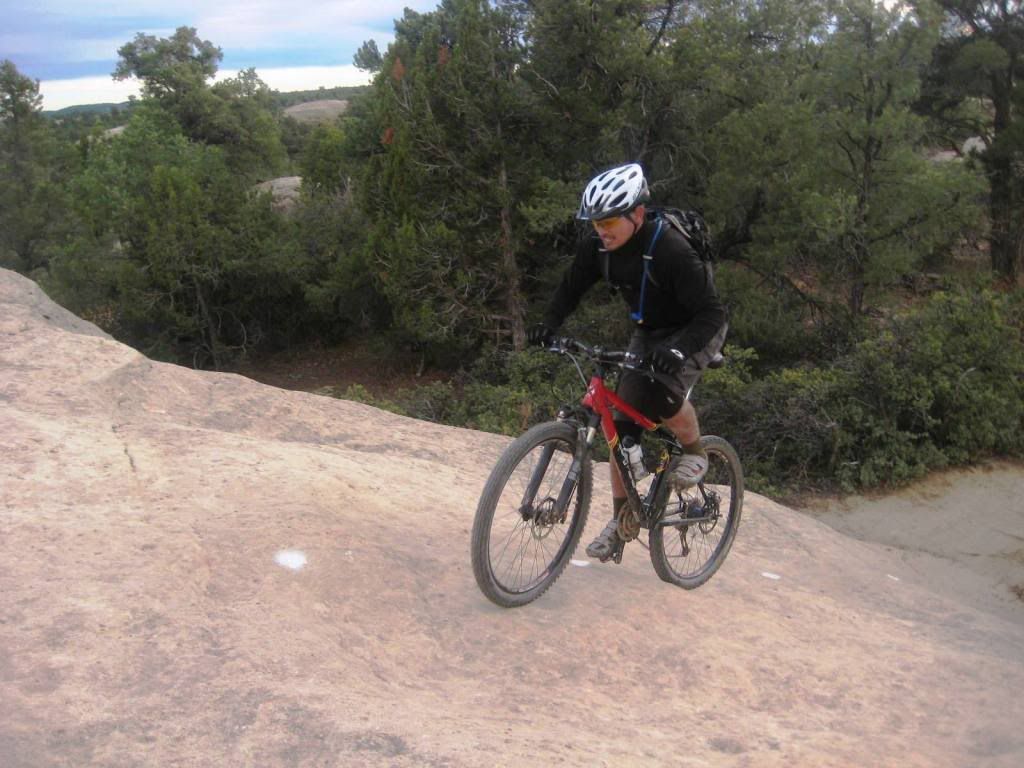 Back at camp a fire was soon lit to ward off the cold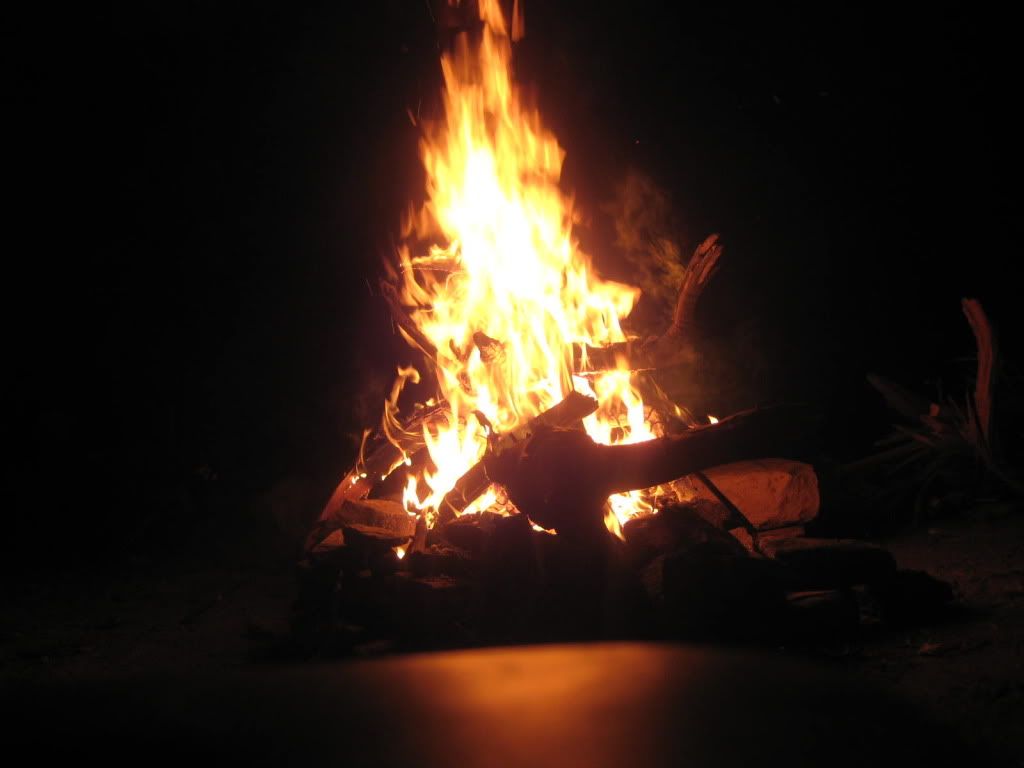 We had a lot of beer to drink, so it had to be a large fire!
Another great day of riding, over 22mi if I recall. Wow, this place is fun. I'm already thinking about another trip here.