If you ask me, a mostly xc guy, this is a most do ride for anyone that rides a mountain bike, at least ones.
Three years and about 40 pounds ago we rode this trail and I almost died, ok it felt like but this time I had such a great time riding it, it felt like a shorter trail and the climbing not as difficult this time, you are riding at about 6 to 8 thousand feet of elevation, is a 15.5 mile loop, some people shuttle it but we didn't, you climb over 2300 feet and drop just under 2000.
The trail is in the hard of the Red Canyon area near Bryce Canyon National Park.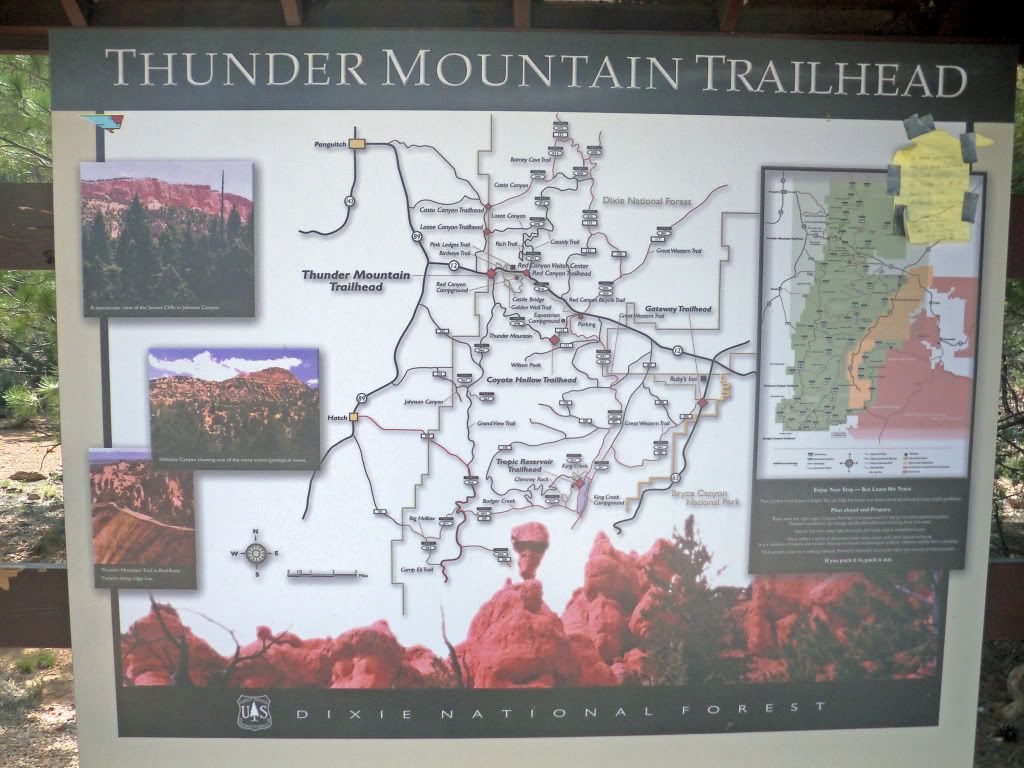 We park at the bottom of the trail and rode up the bike path along highway 12, this gradual climb is about 5 miles and then take a right at Coyote Hollow fireroad.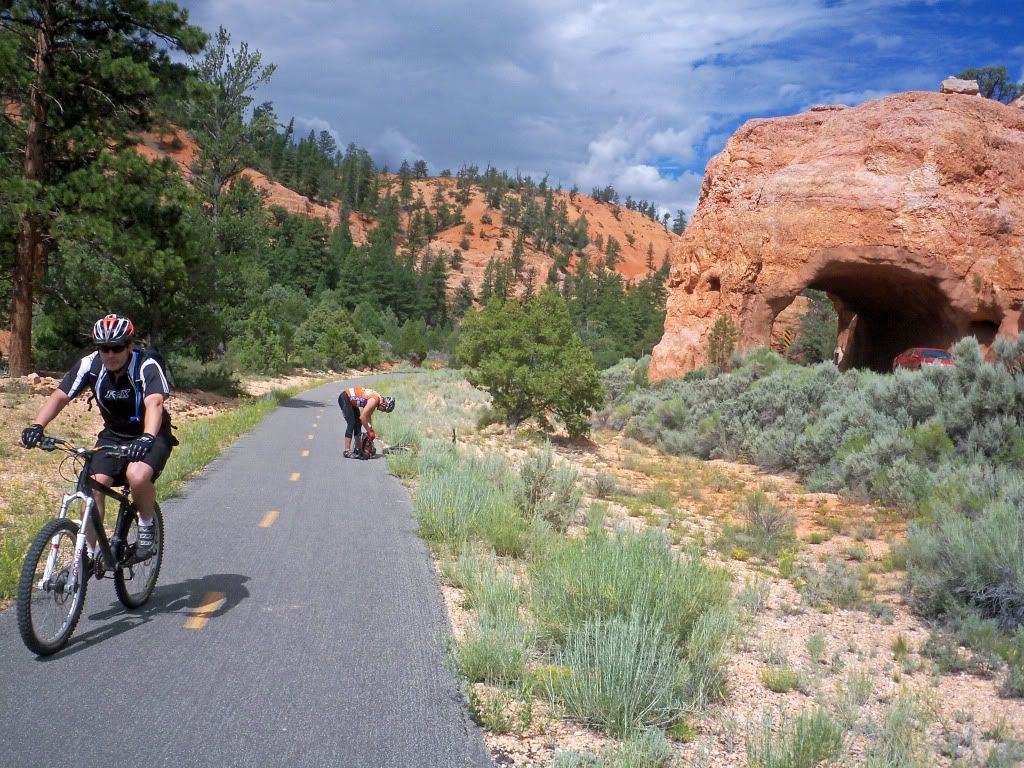 We had some clouds at the start and quickly turned dark, then we heard thunder and before we know it the rain came.
It started pouring down just at the time we found shelter at a vary convenient place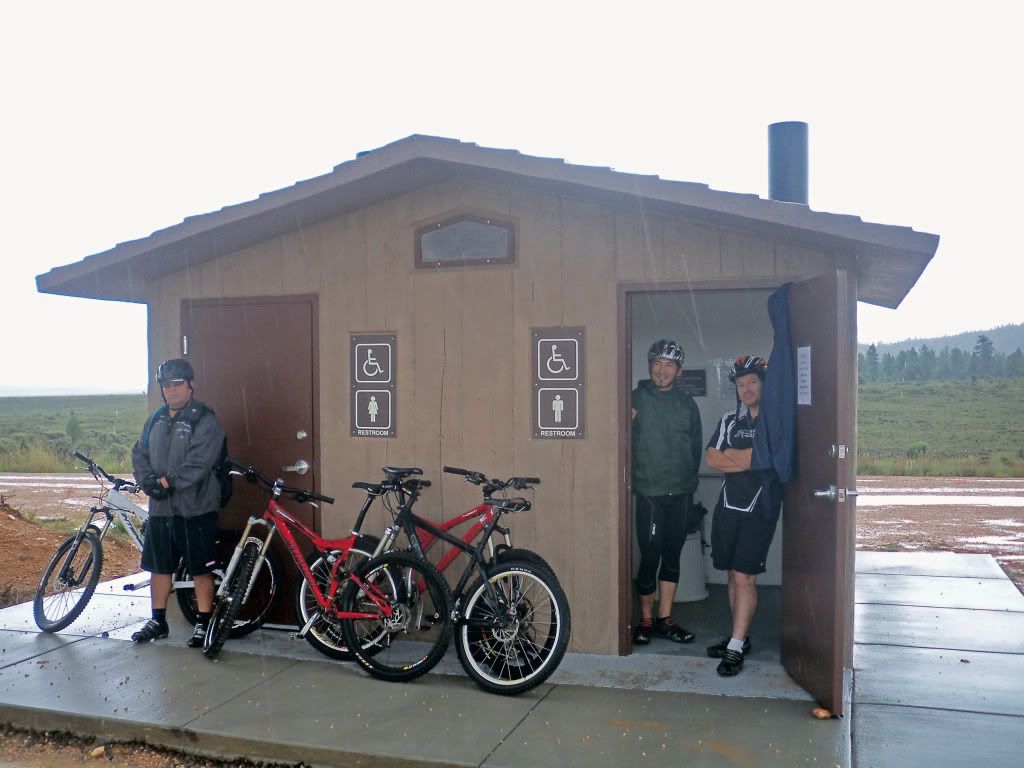 We waited maybe a half an hour and the sky cleared for the rest of the day with almost perfect trail and weather conditions.
Tastytrails wanted to get romantic with the local girls but no luck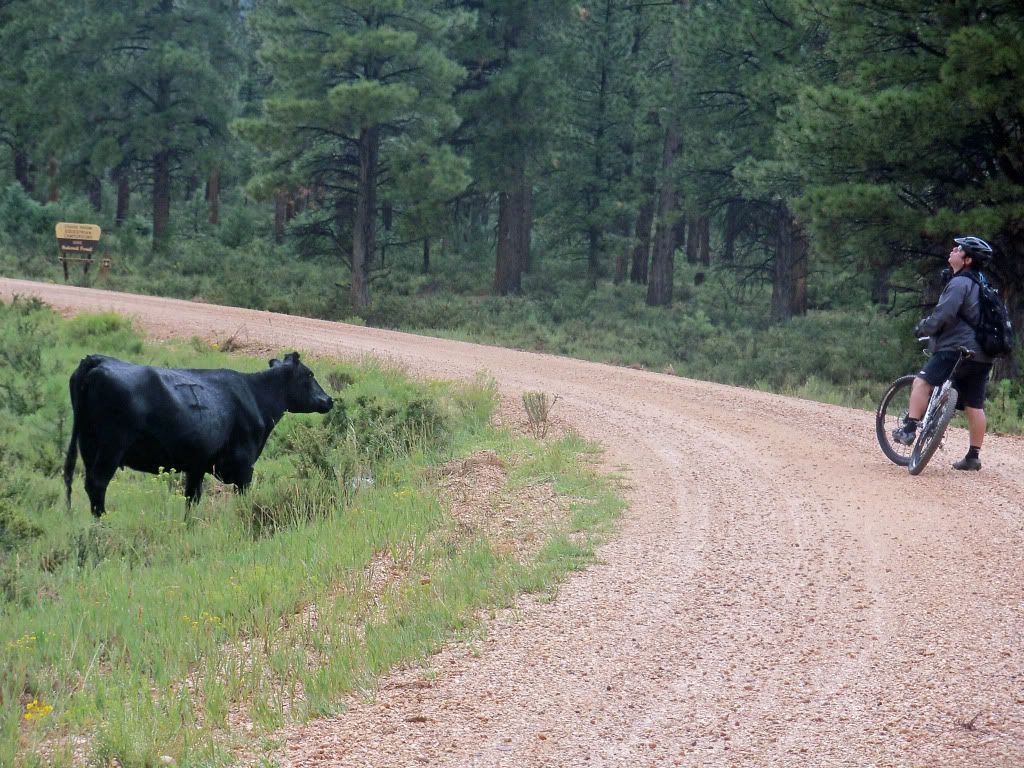 The real fun begins.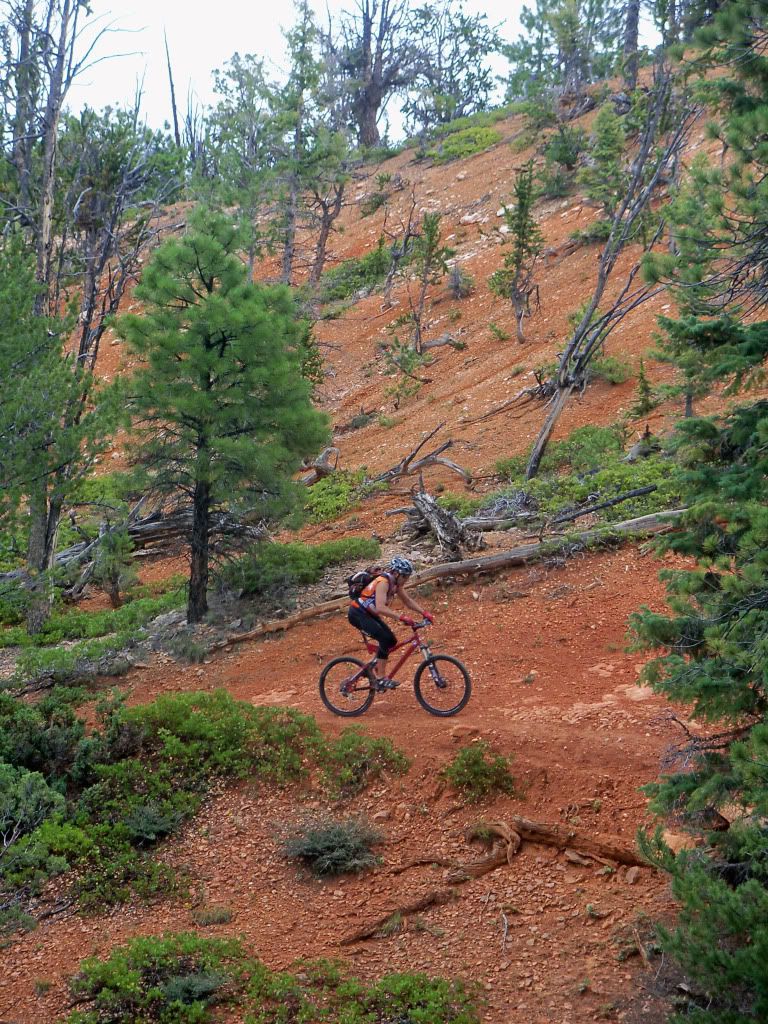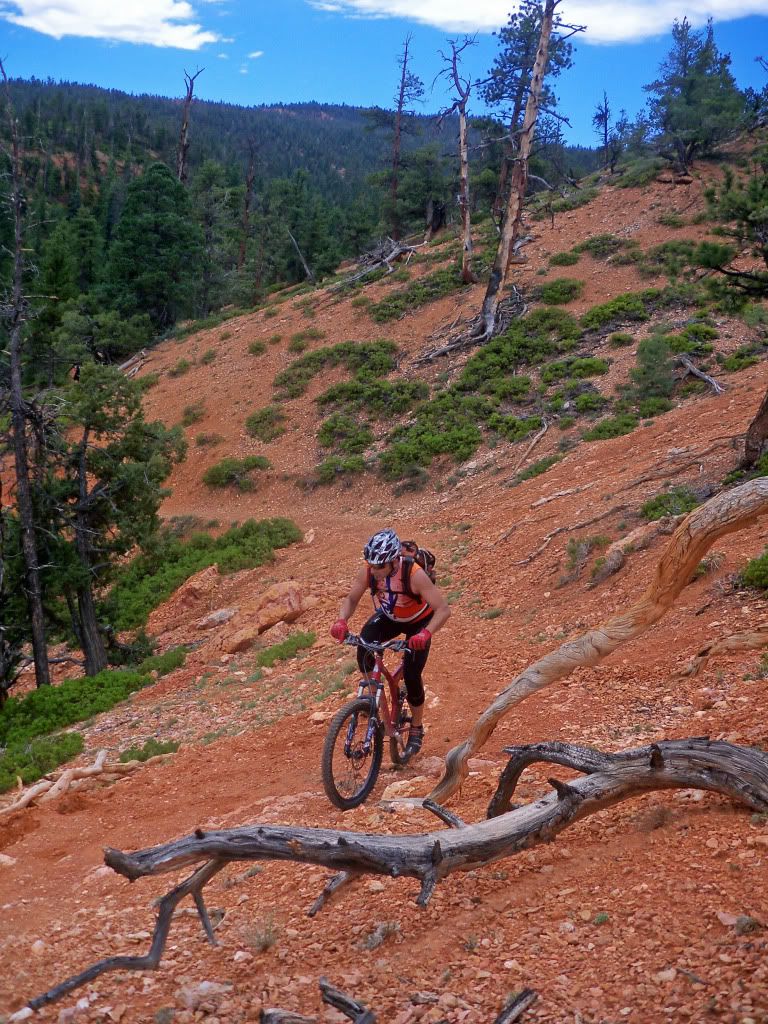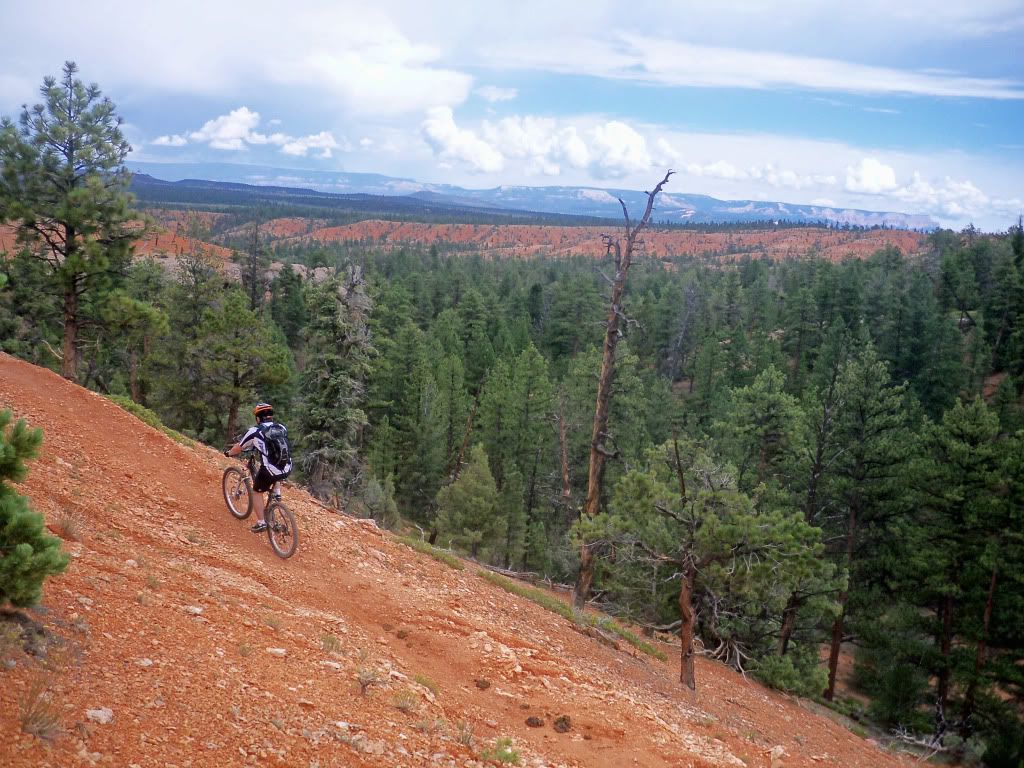 Is hard not to get distracted with this views.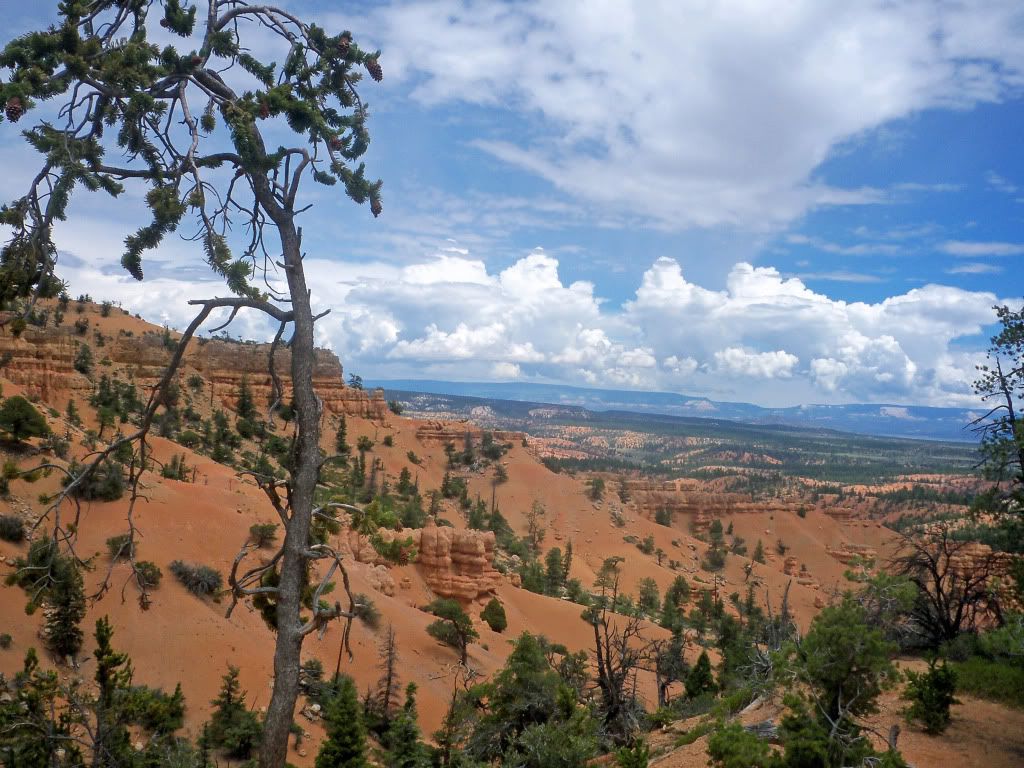 Near the top.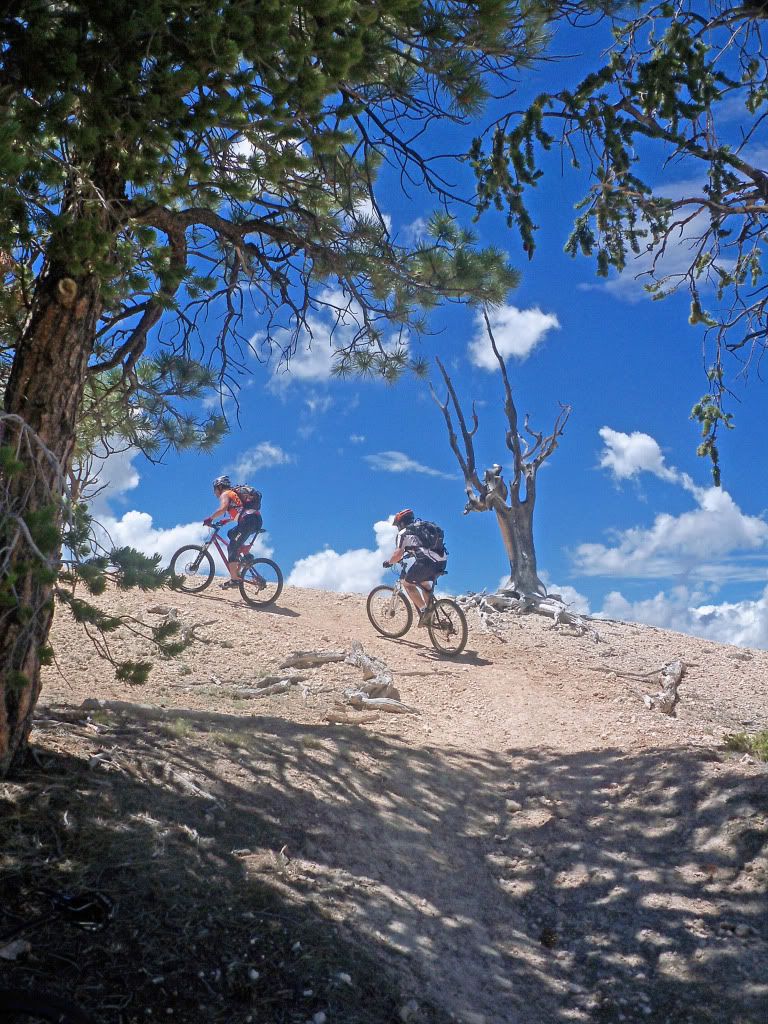 And more views.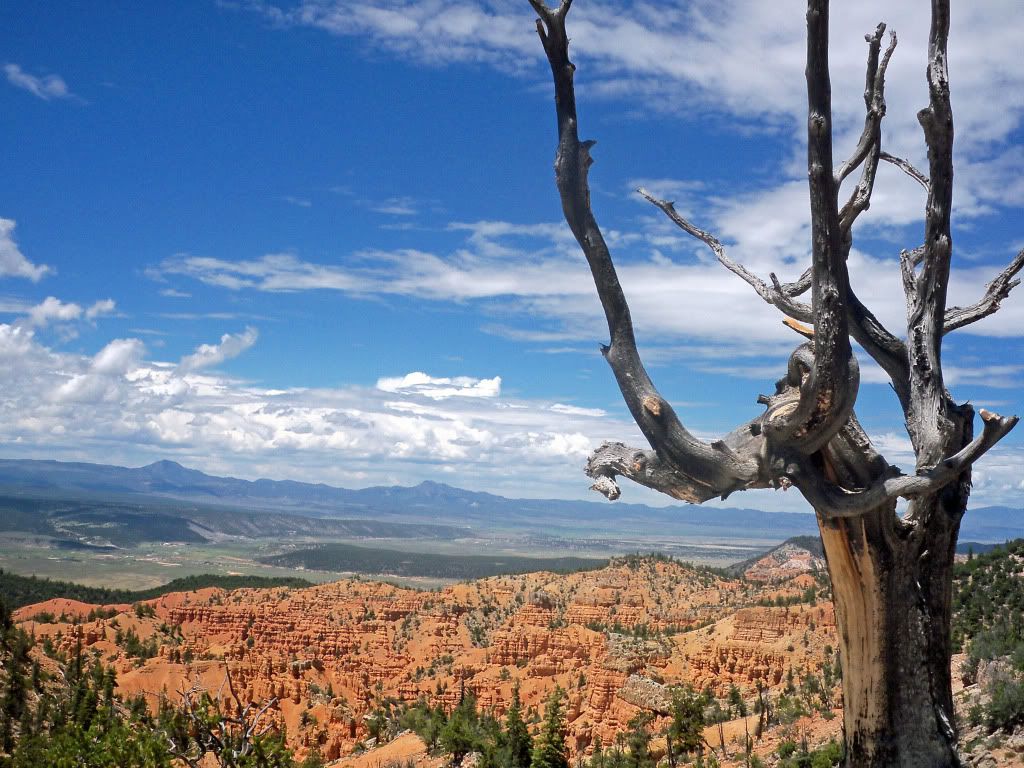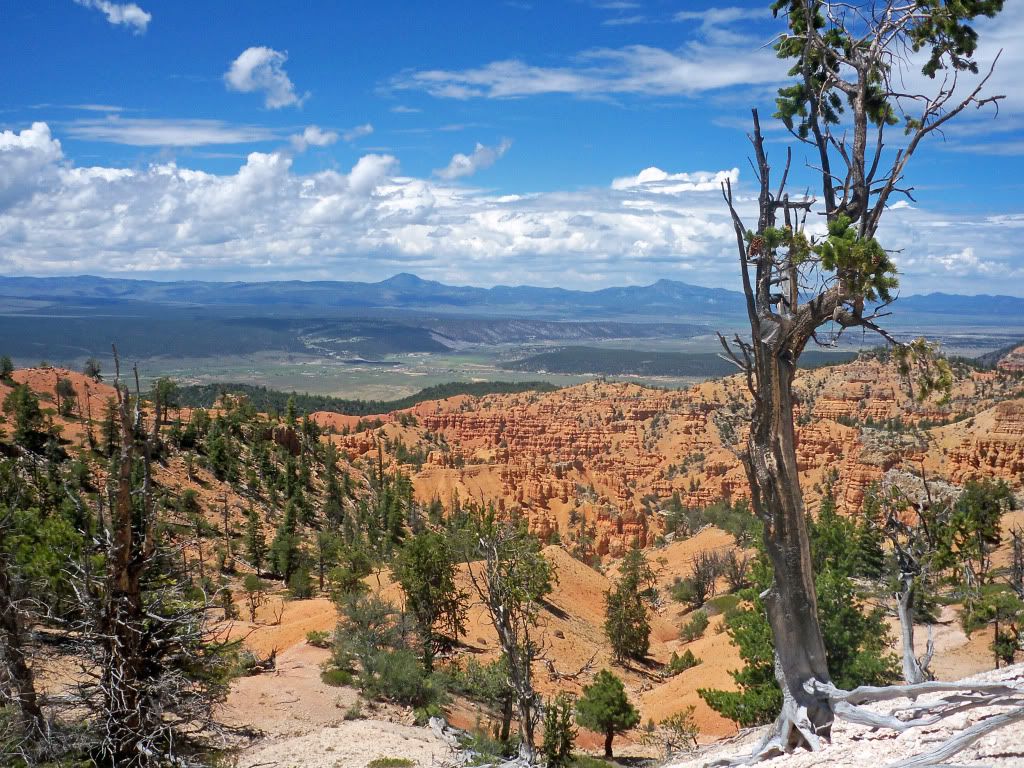 Phil(tastytrails) was having fun for sure.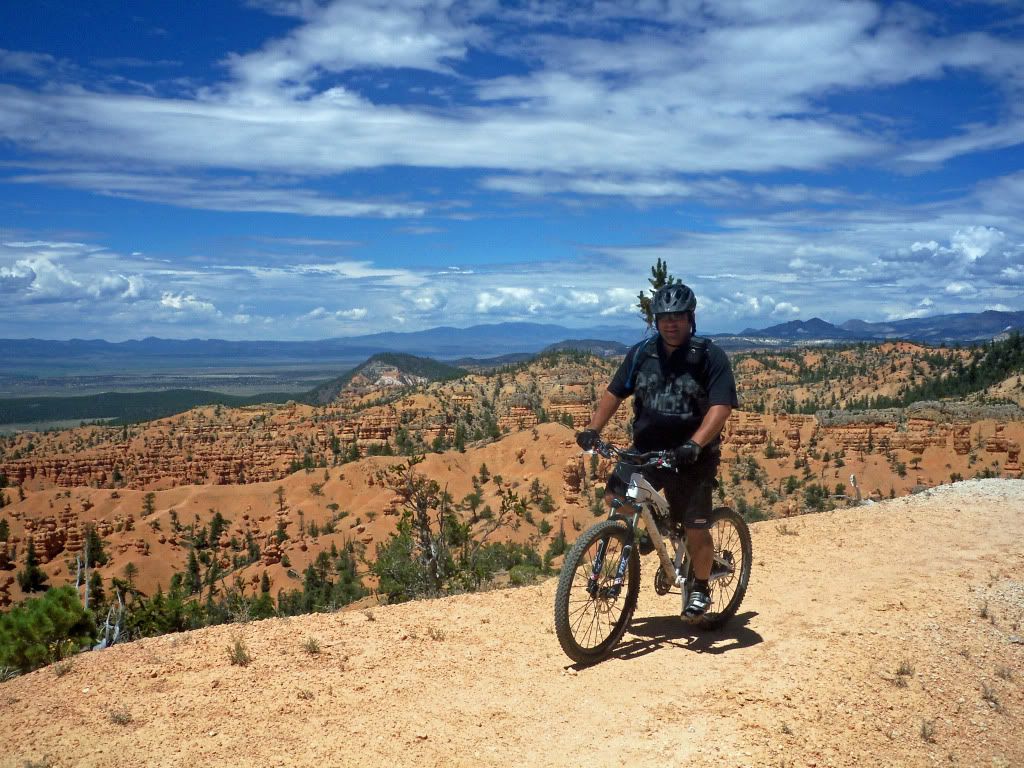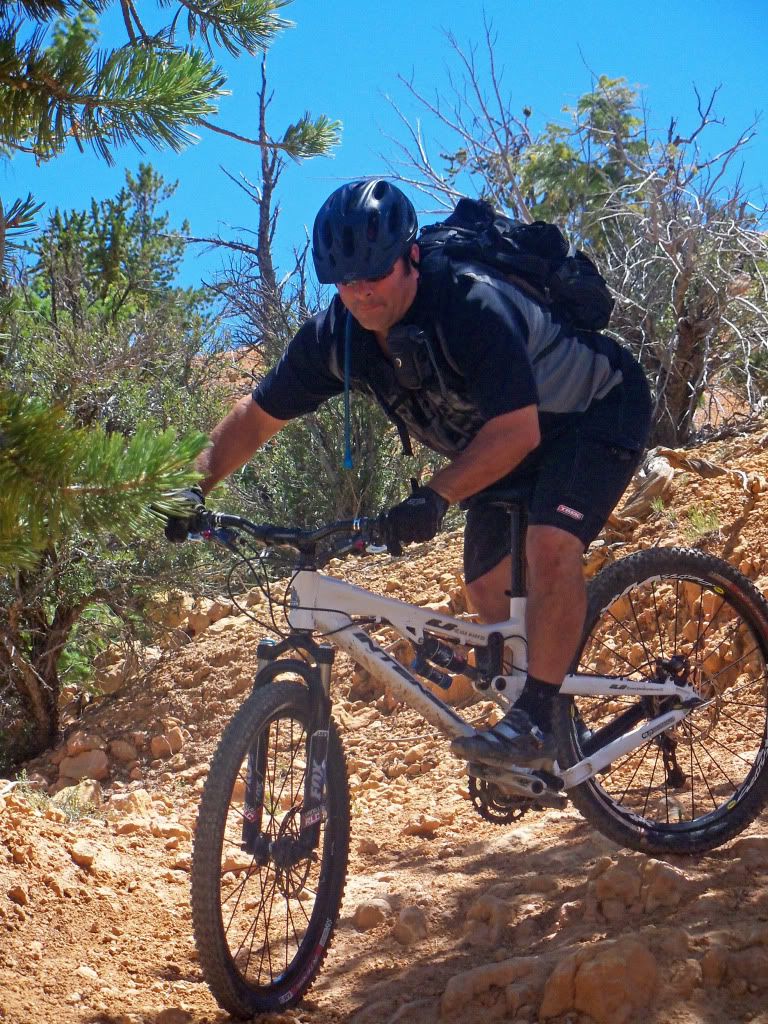 Joey(stumpjumper4117) at a "classic" Thunder Mtn shot.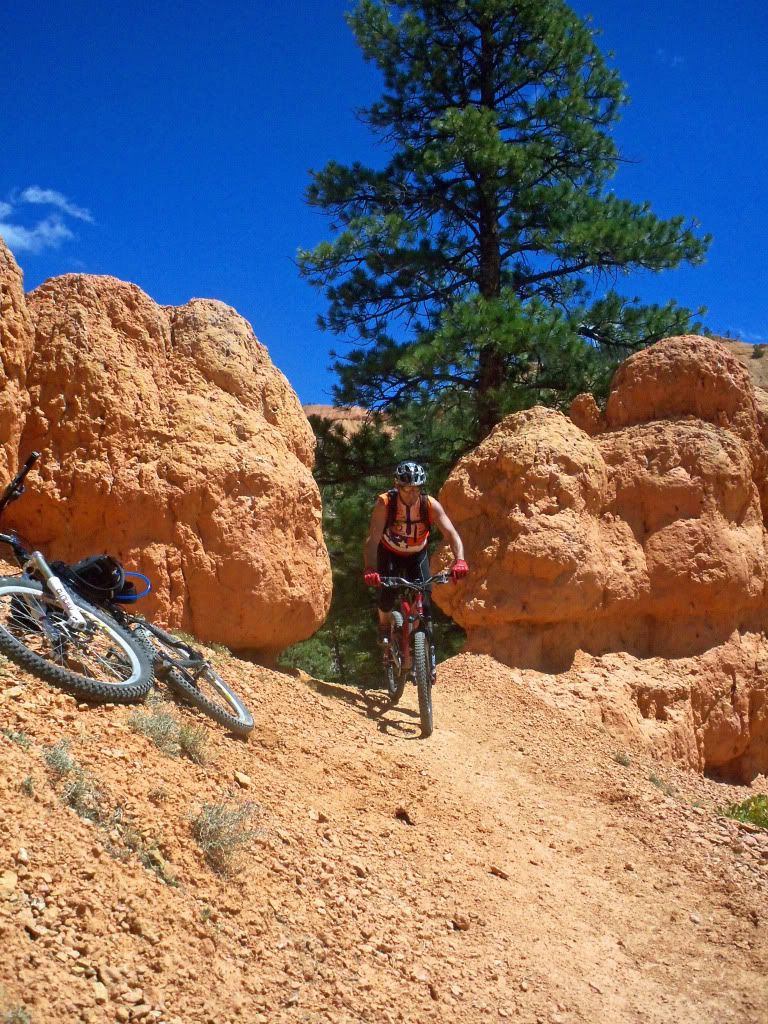 Rodrigo climbing to the ridge.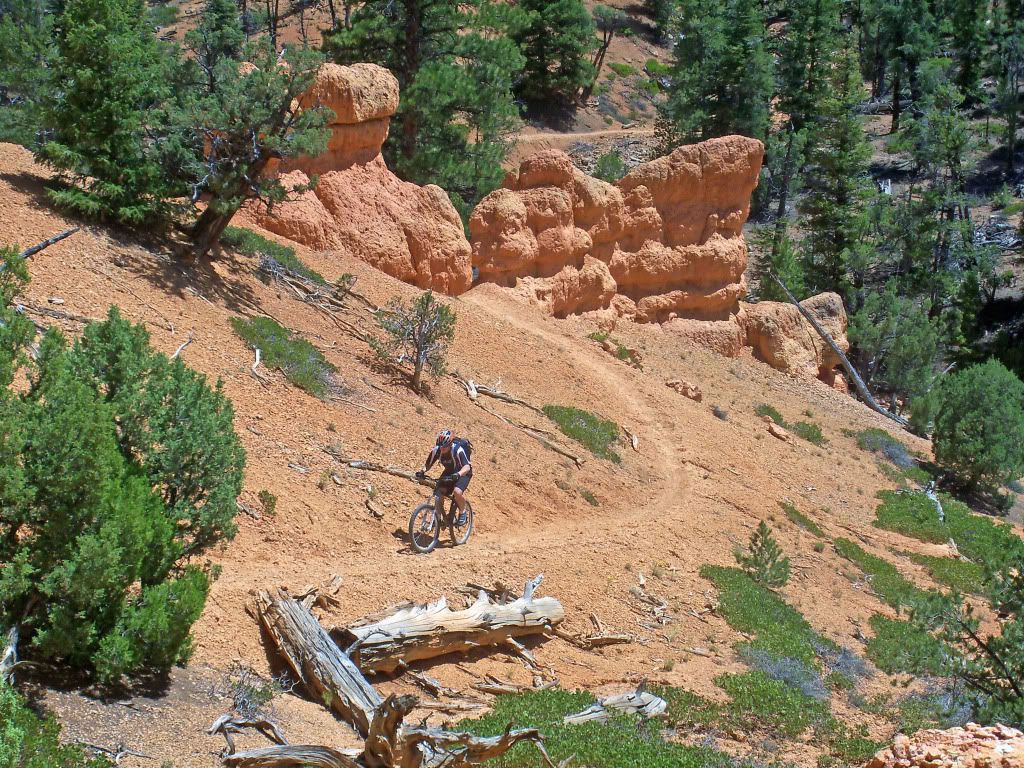 Can you tell Rodrigo is having fun?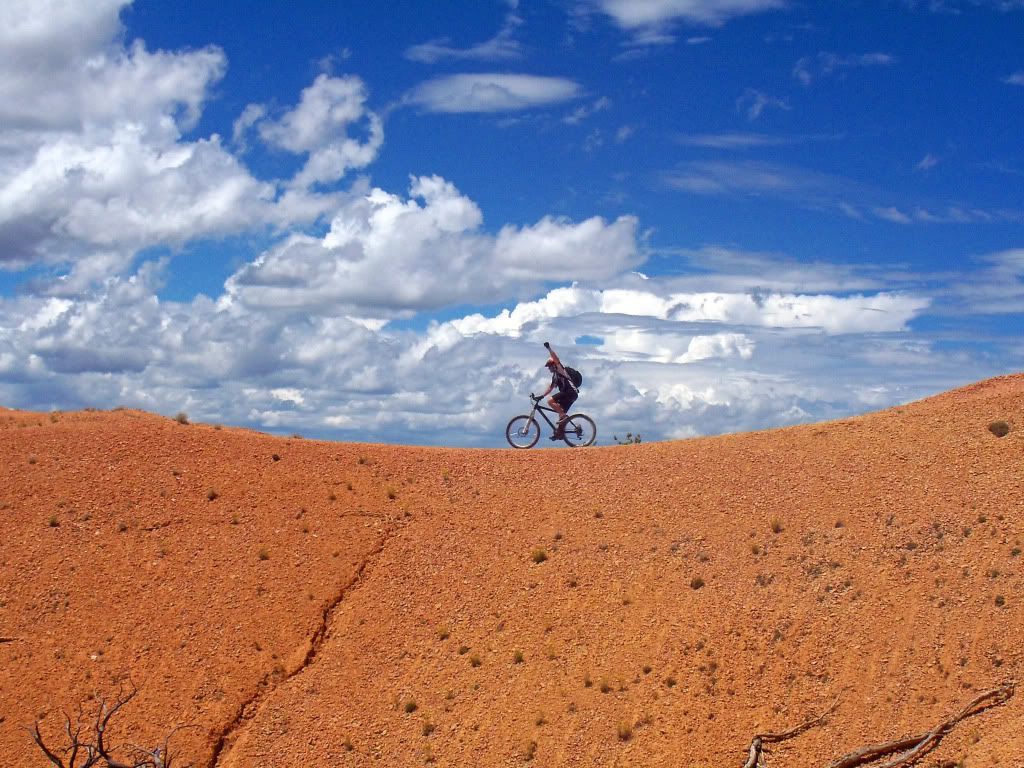 And more ridge riding.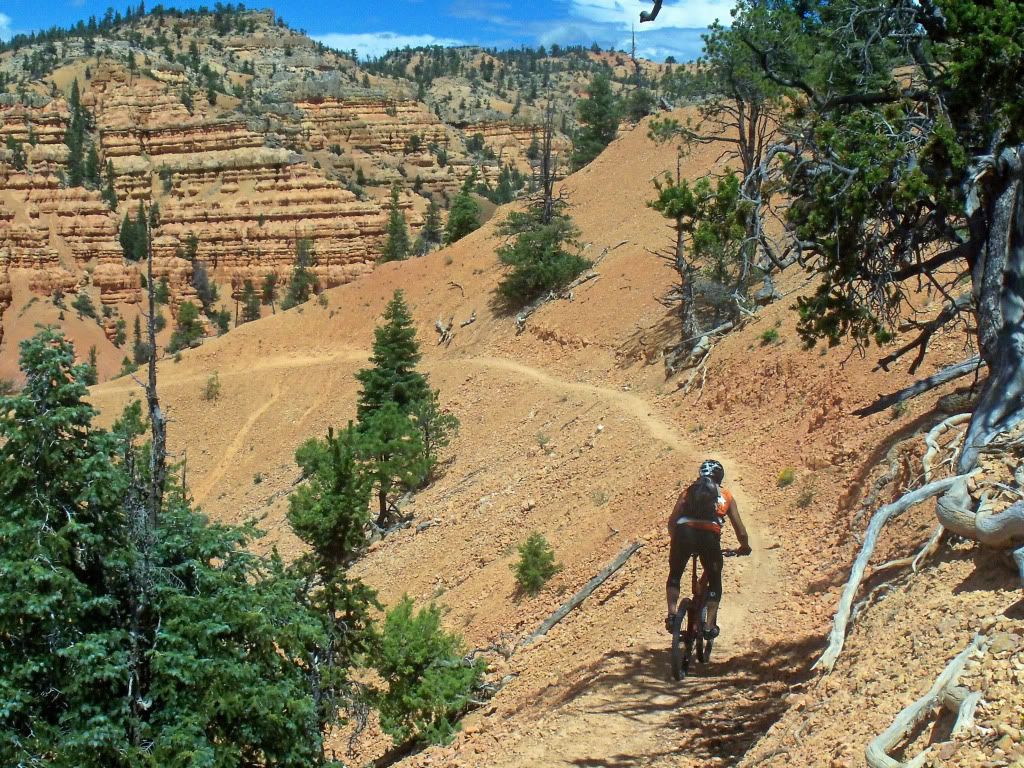 But all the good things have to end, so we start to go downhill.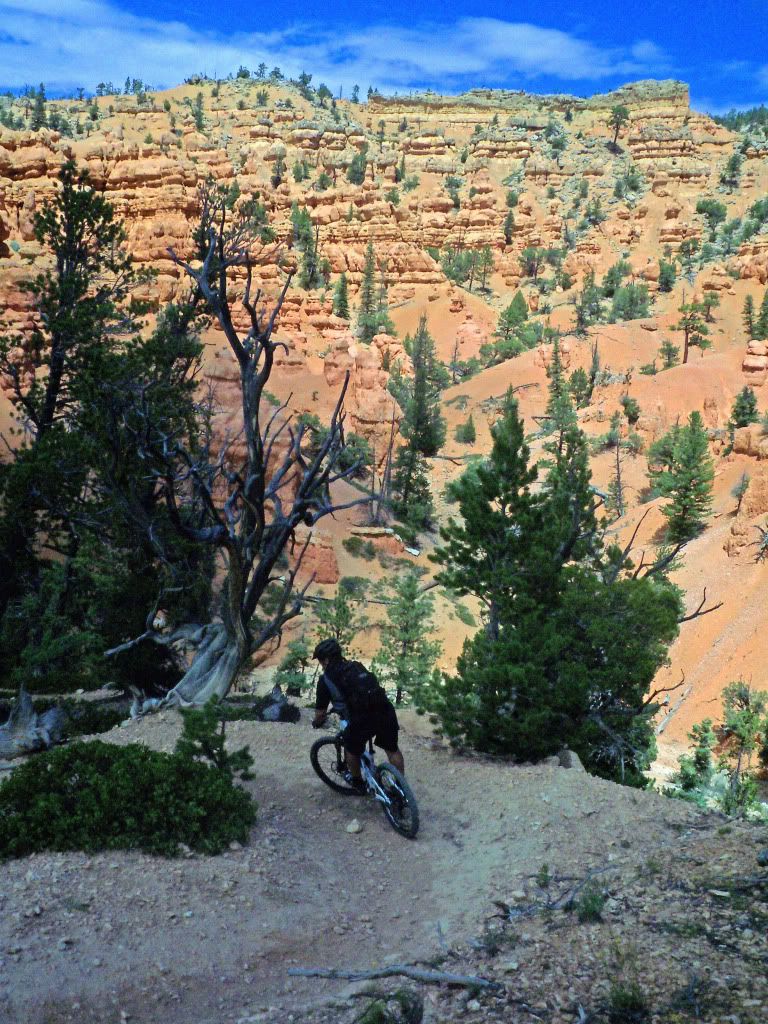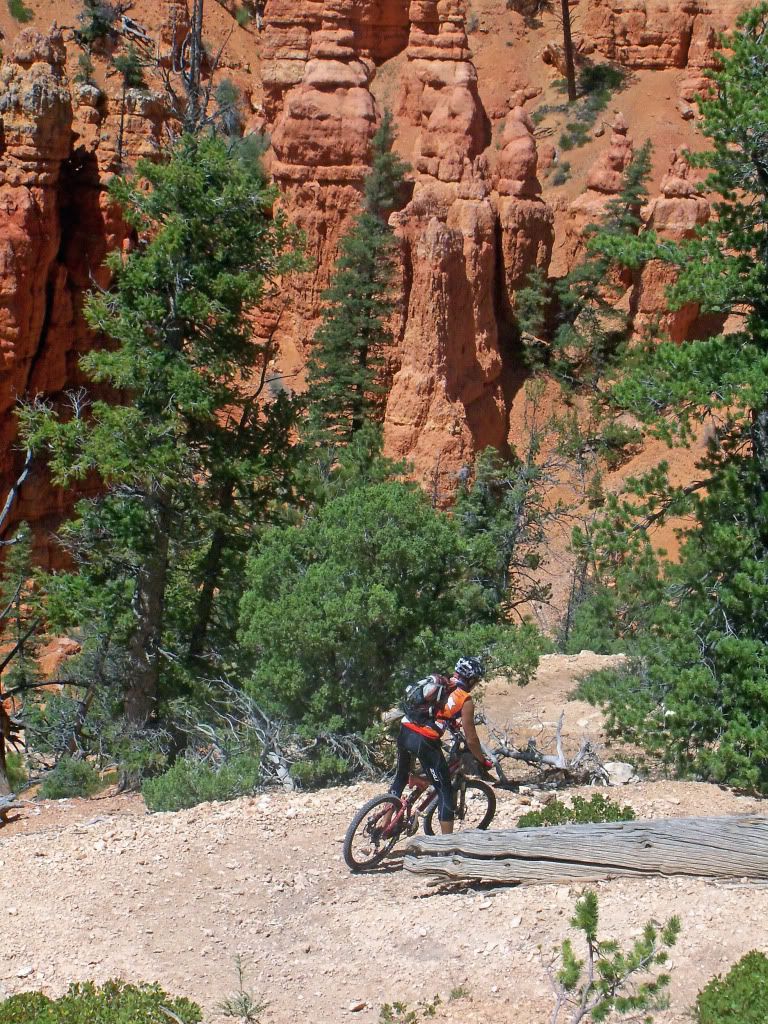 Yes, a shot with my bike on it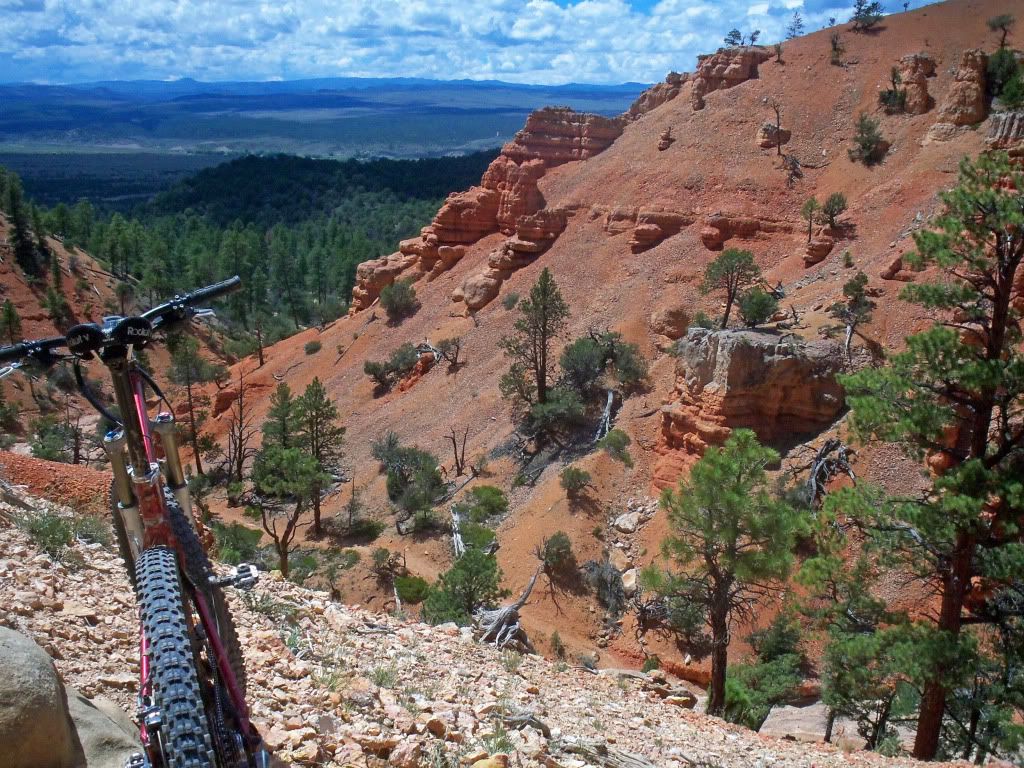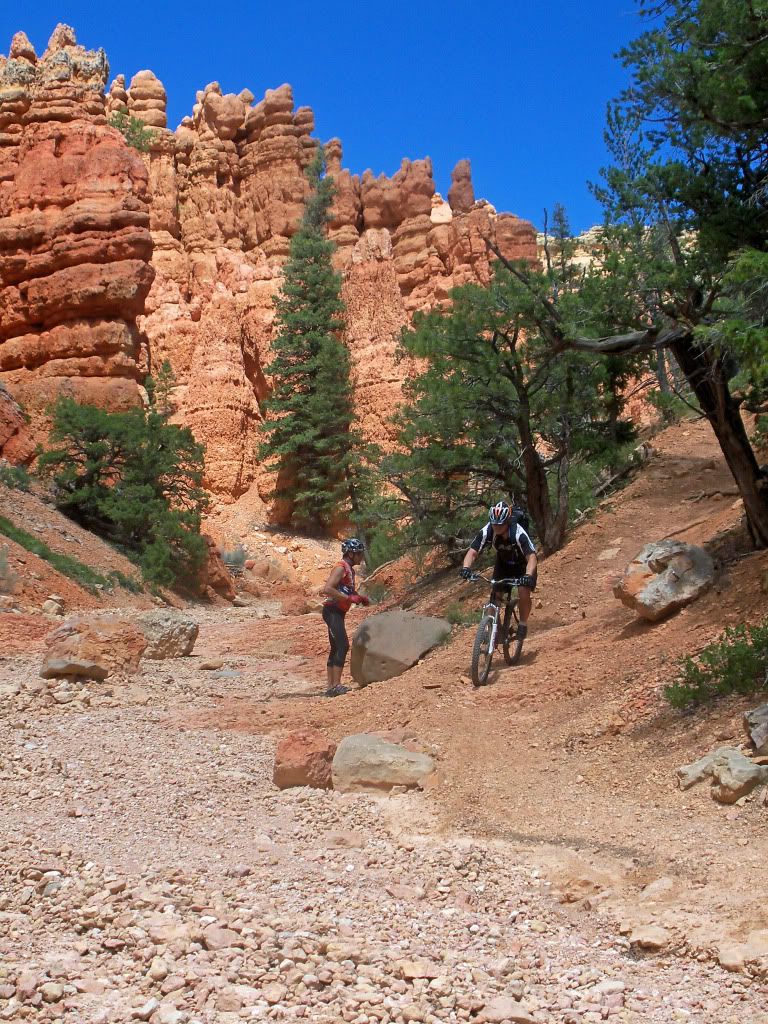 But Phil was still thinking about the local "girl".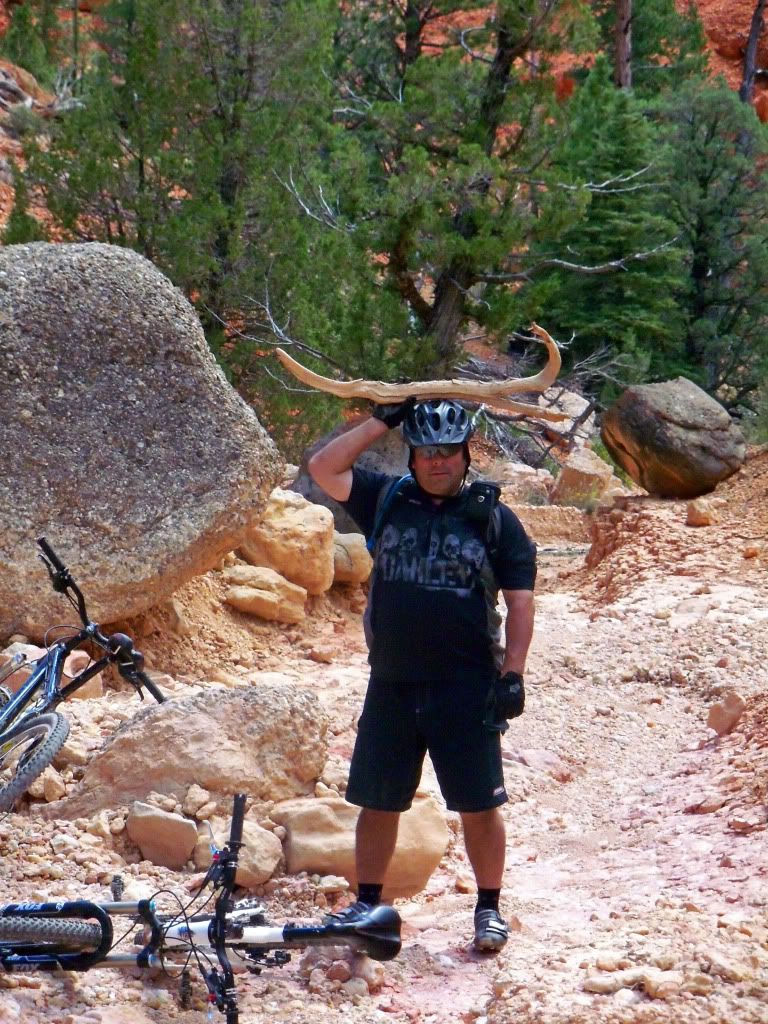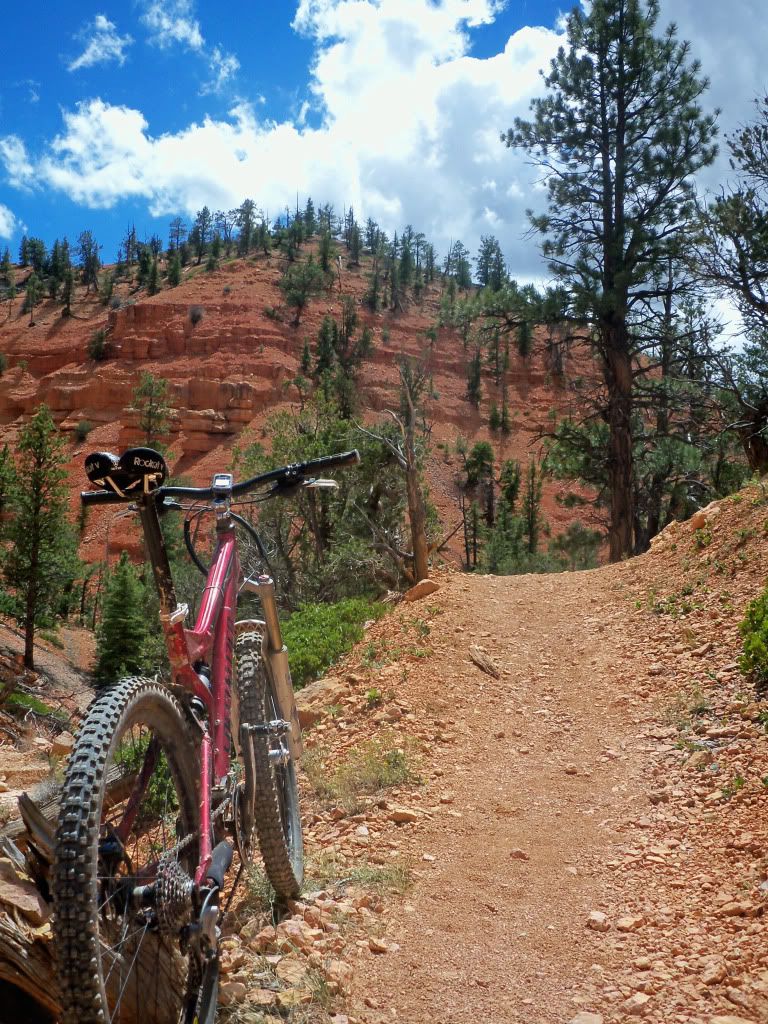 An amazing trail with great friends.
And just because, here are a couple of shots from near by.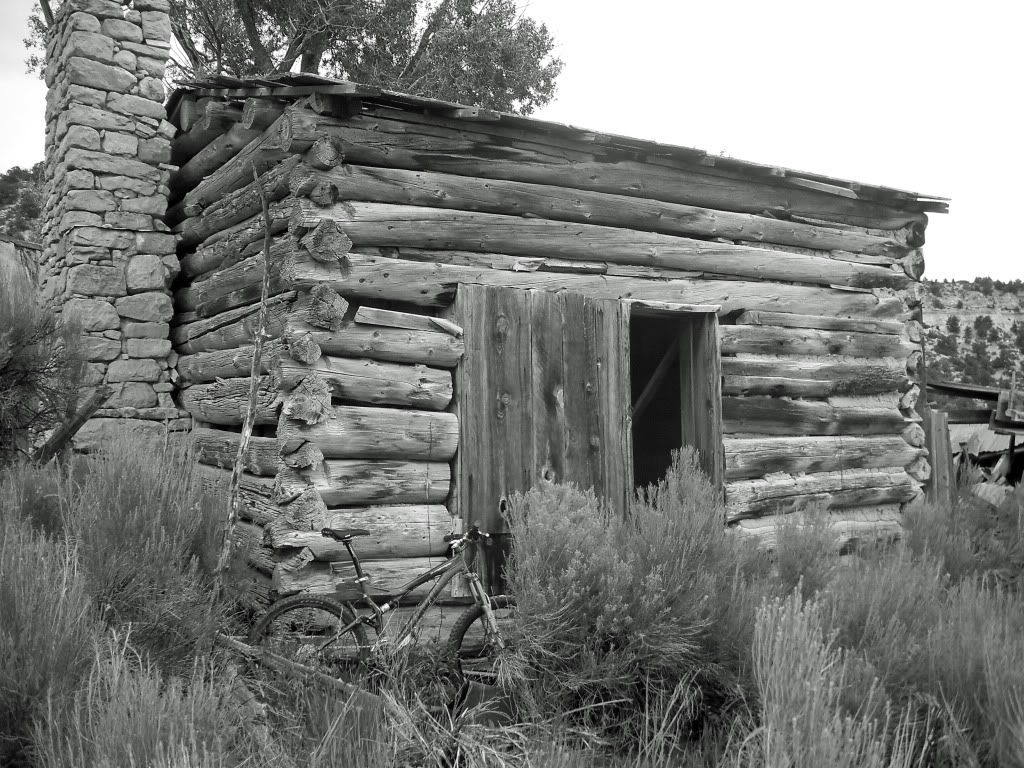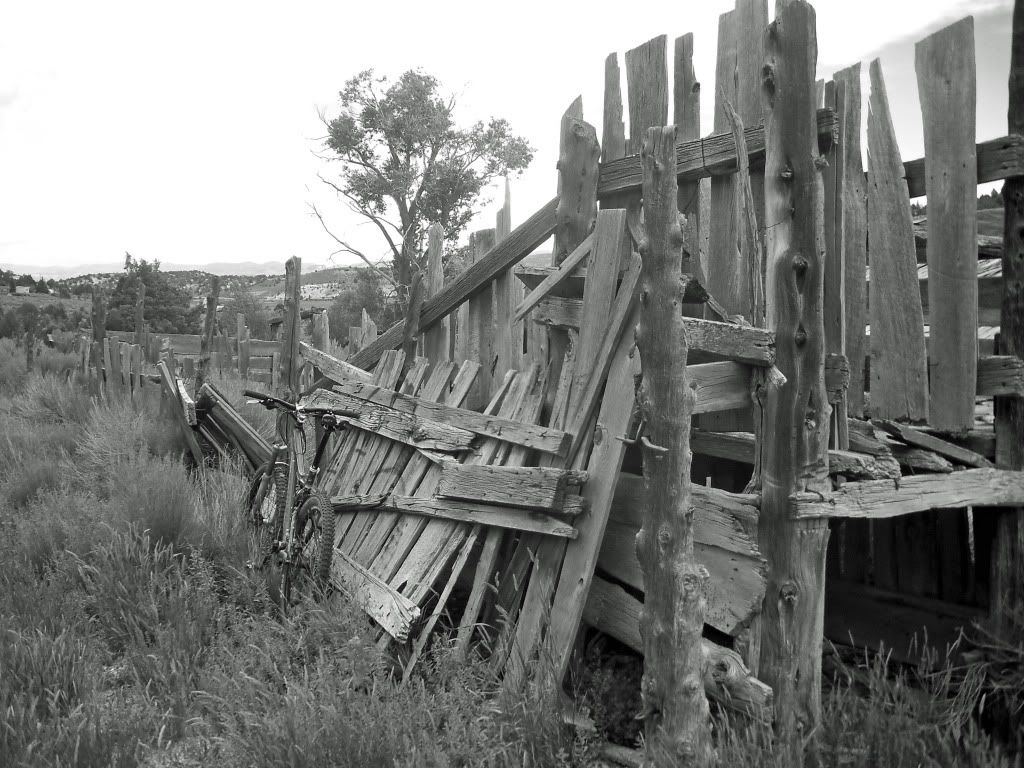 Good times