Well, I wasn't going to post any more pics but since BKJ wants to see them so badly, here they are....
First up on Day 3 was Zen Trail in St George. This is one I spotted on utahmountainbiking.com as a "new favorite" with lots of technical rock stuff. Turned out to be a good choice, it was a pretty fun trail with lots of variety. And it can be ridden either direction if you want a challenge. Counterclockwise as we rode it seems like the best way however - the other way half your descent would be the fire road we climbed up at the start. Seems like they could put in a respectable singletrack to replace it. Maybe next year it will be there....
The ride starts with a climb up a fireroad that soon turns into a rock-slab doubletrack.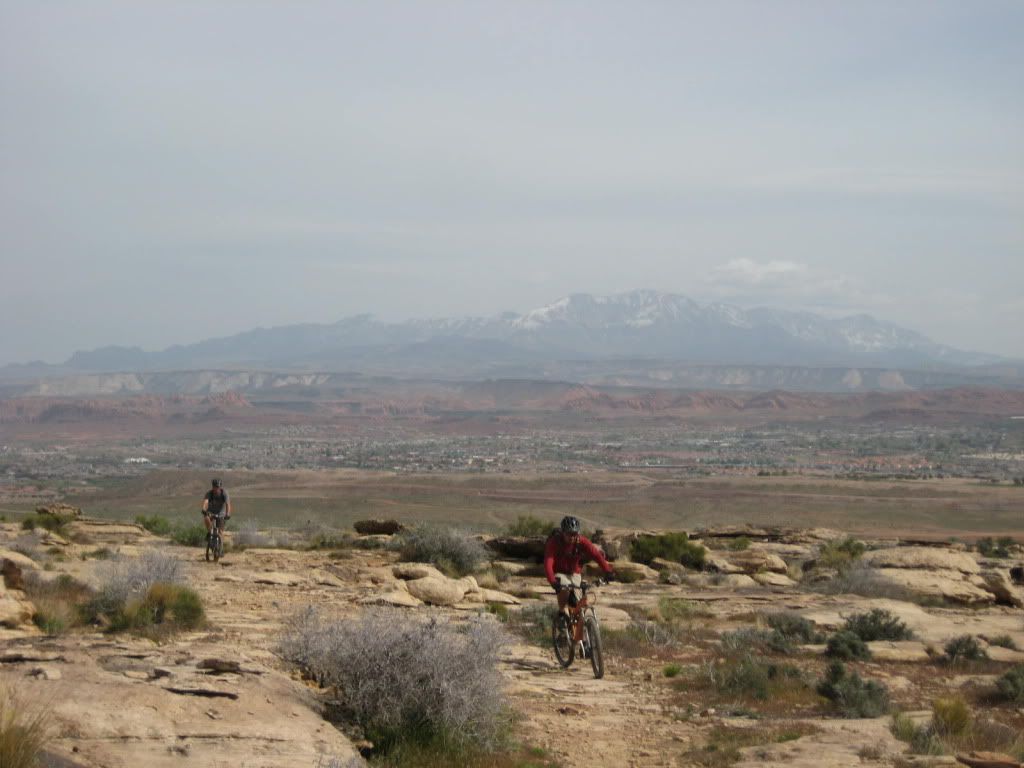 Looks like this must be the top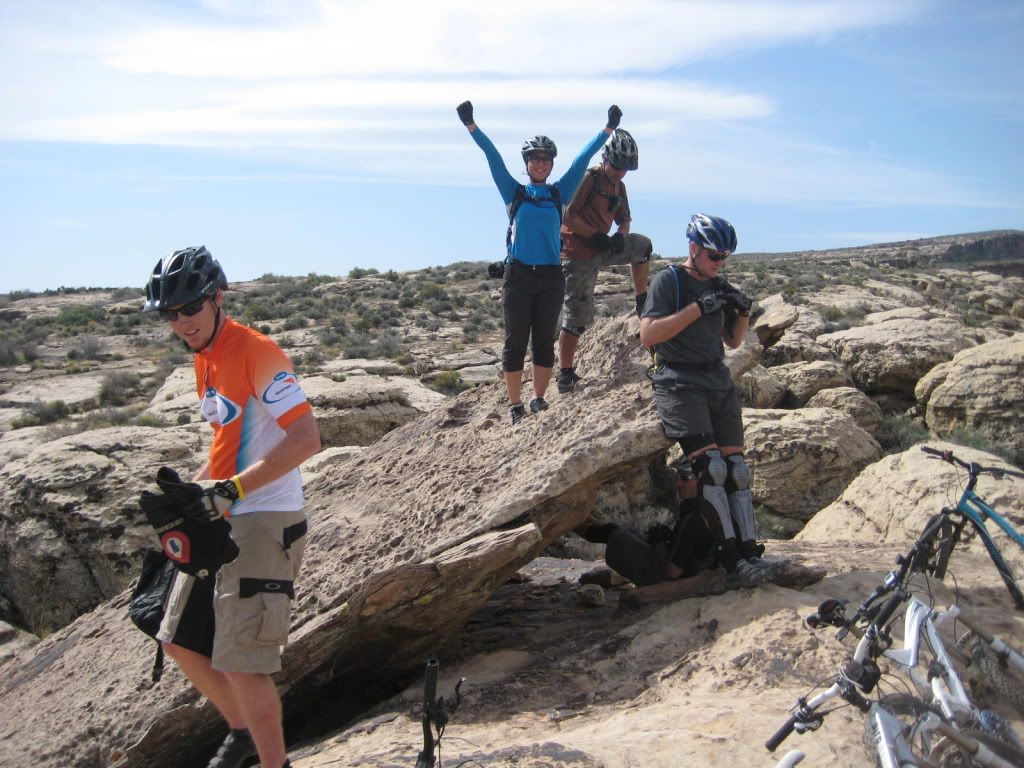 Time to pad up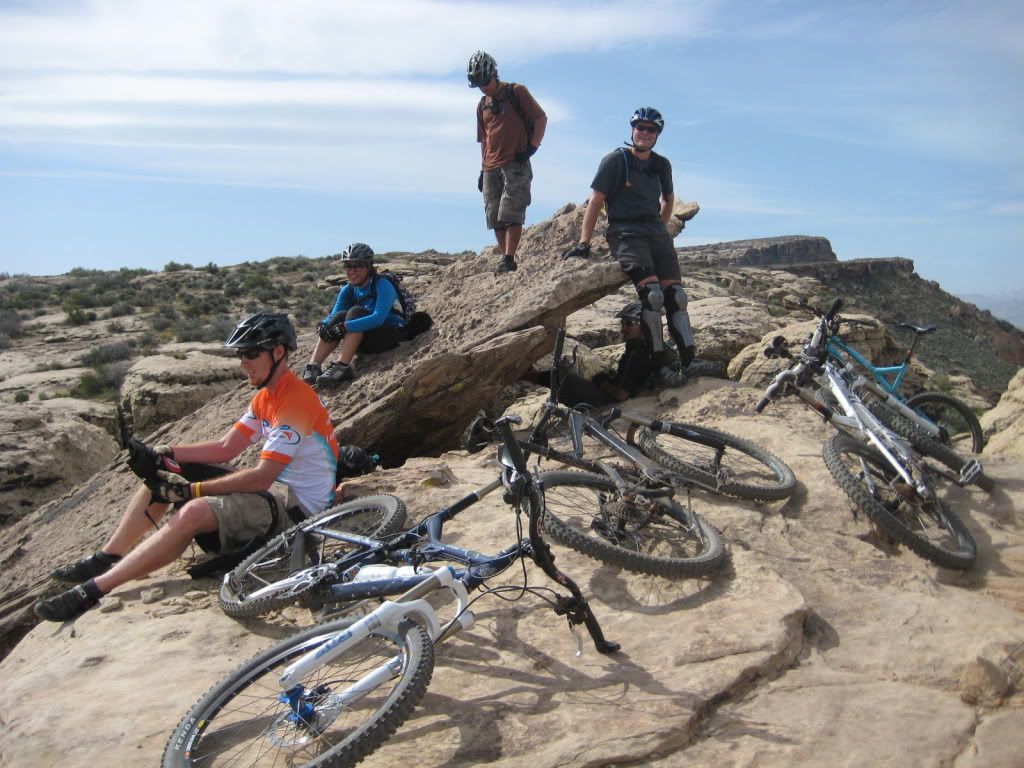 Well, maybe its not the top
Looking out we see optional lines of Barrel trail, another good trail nearby. Bearclaw Poppy, another favorite, is nearby too.
Right below our stopping point is a signature feature on the trail...a tight notch. Some of us flew through it smoothly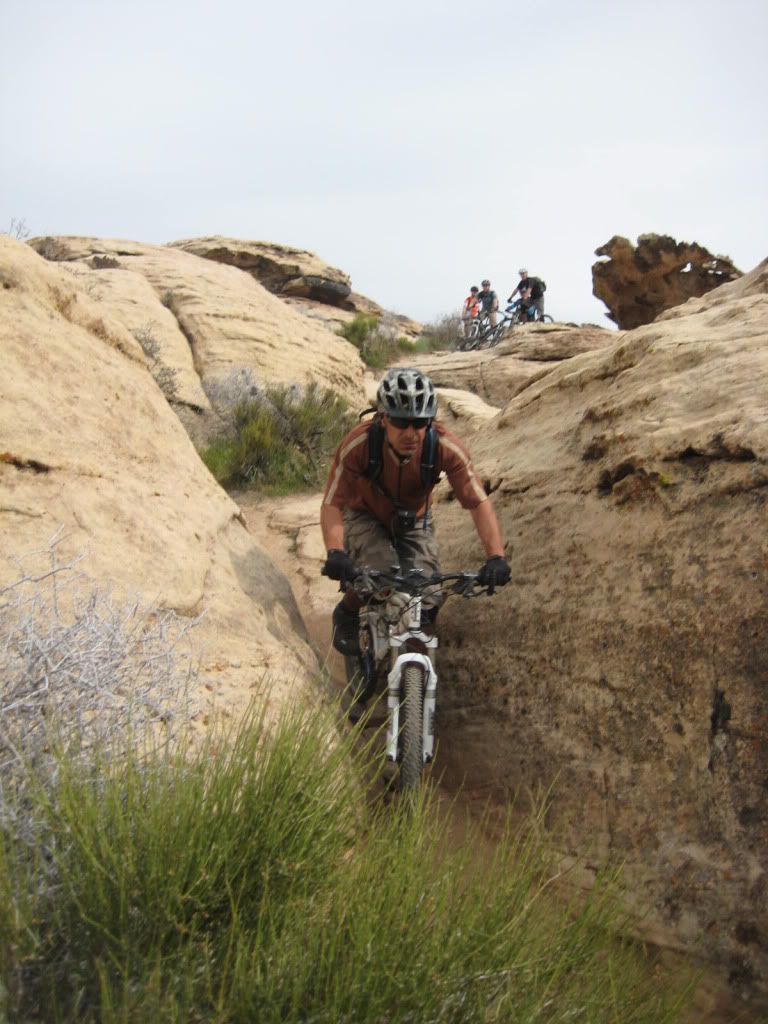 Others...not so smooth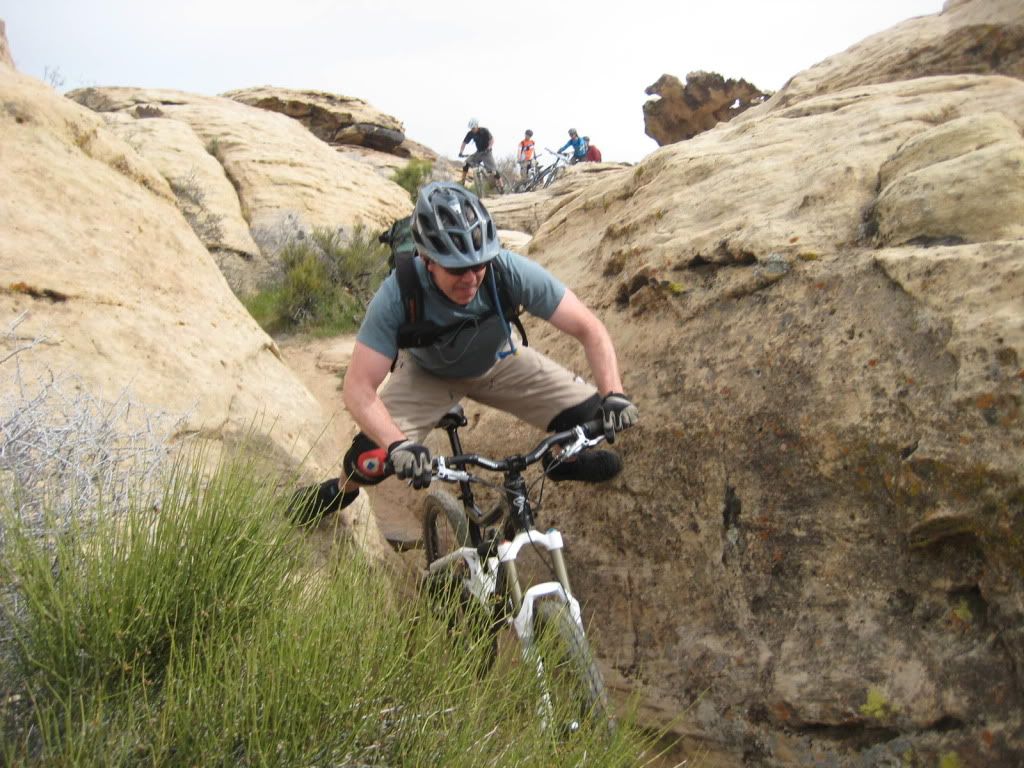 Deno didn't even touch pedal to rock
BKJ made it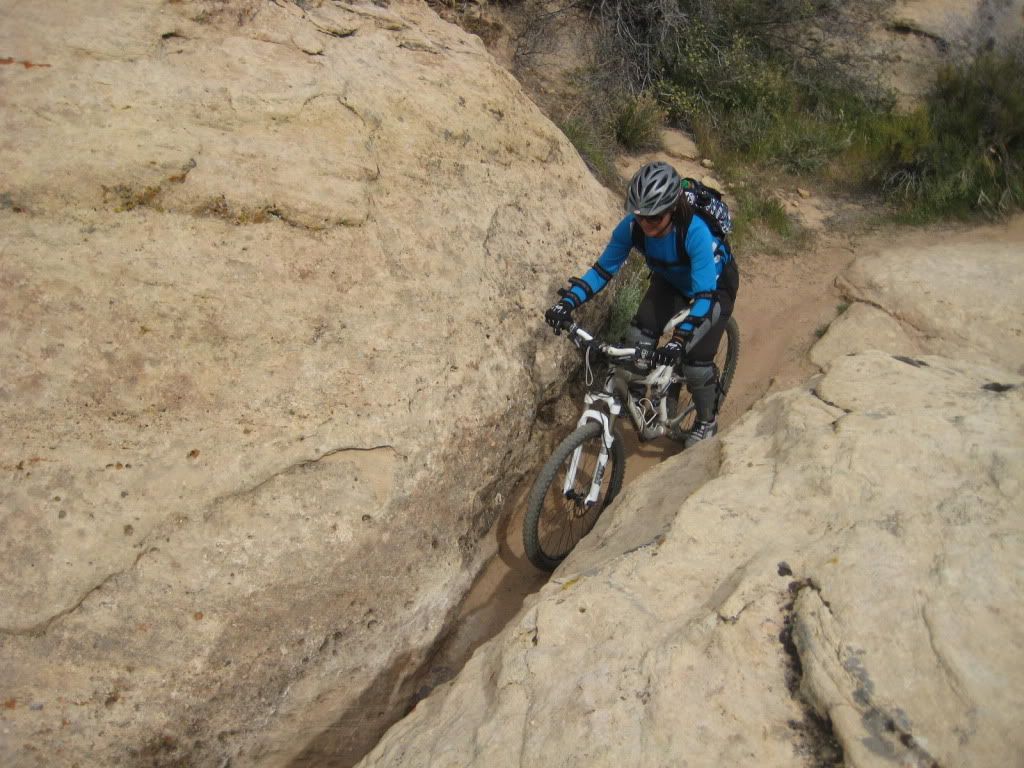 James approaches the abyss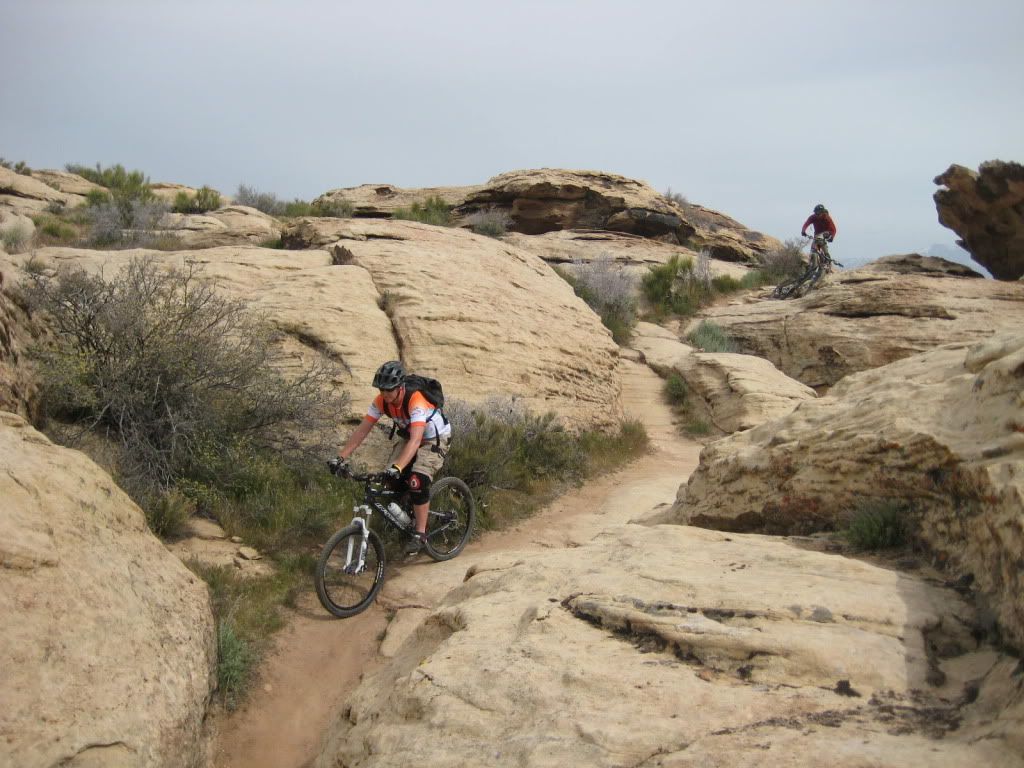 Wirk gives it a go too
Canyon to the side....lots of potential here!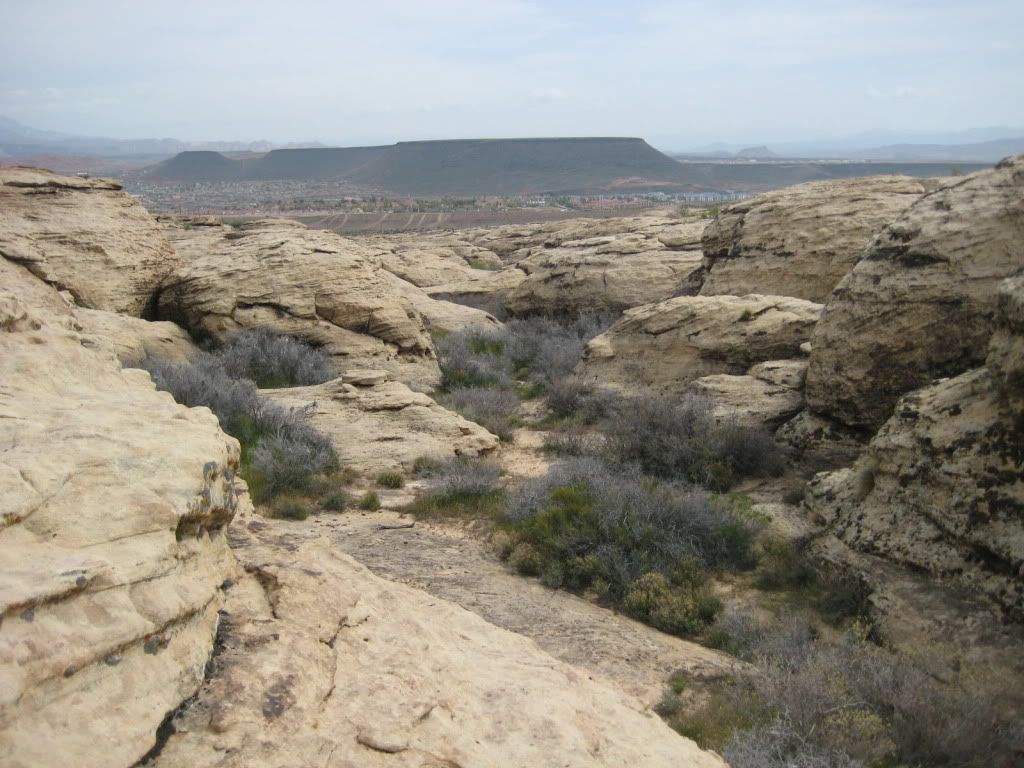 QS wouldnt let me catch him walking up this section and hopped on the bike when he saw my camera
A bit of smooth stuff in a sea of rock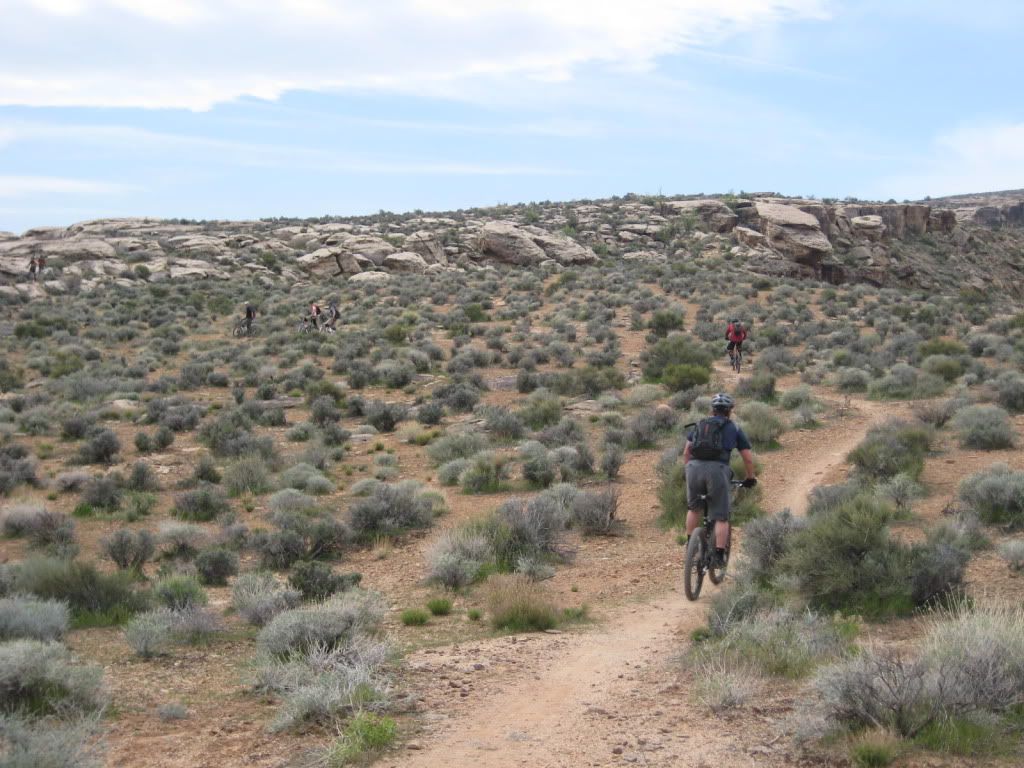 Gman in amongst the rocks
Stang follows while GP_pilot sets up another angle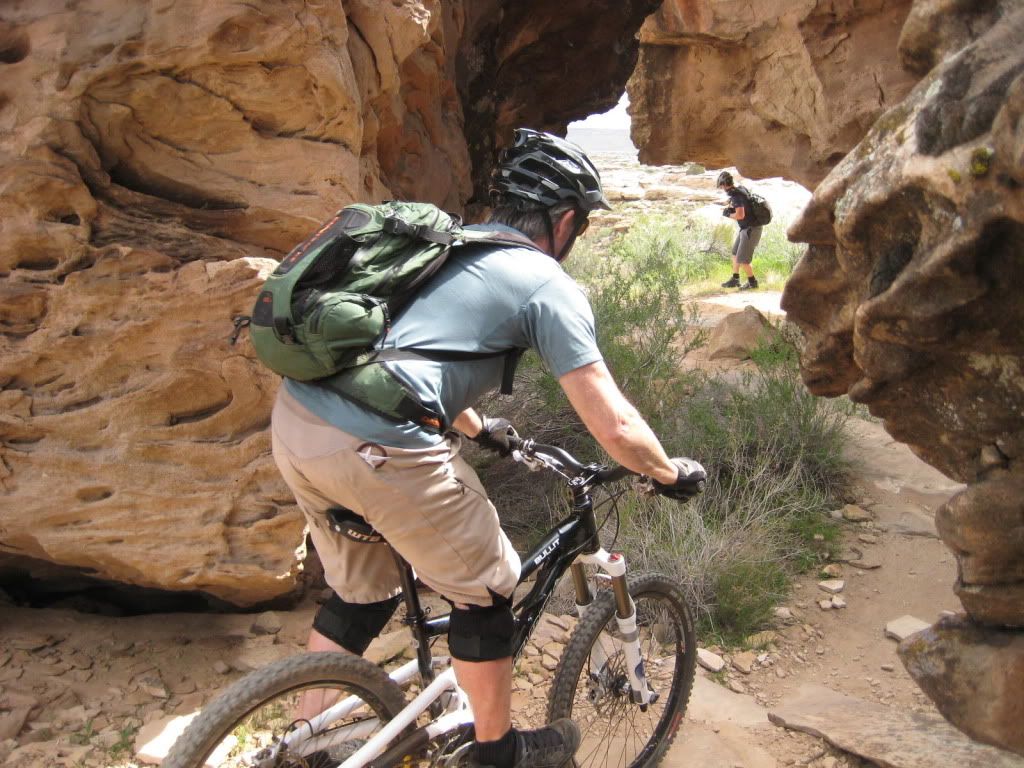 Wirk with St george in the background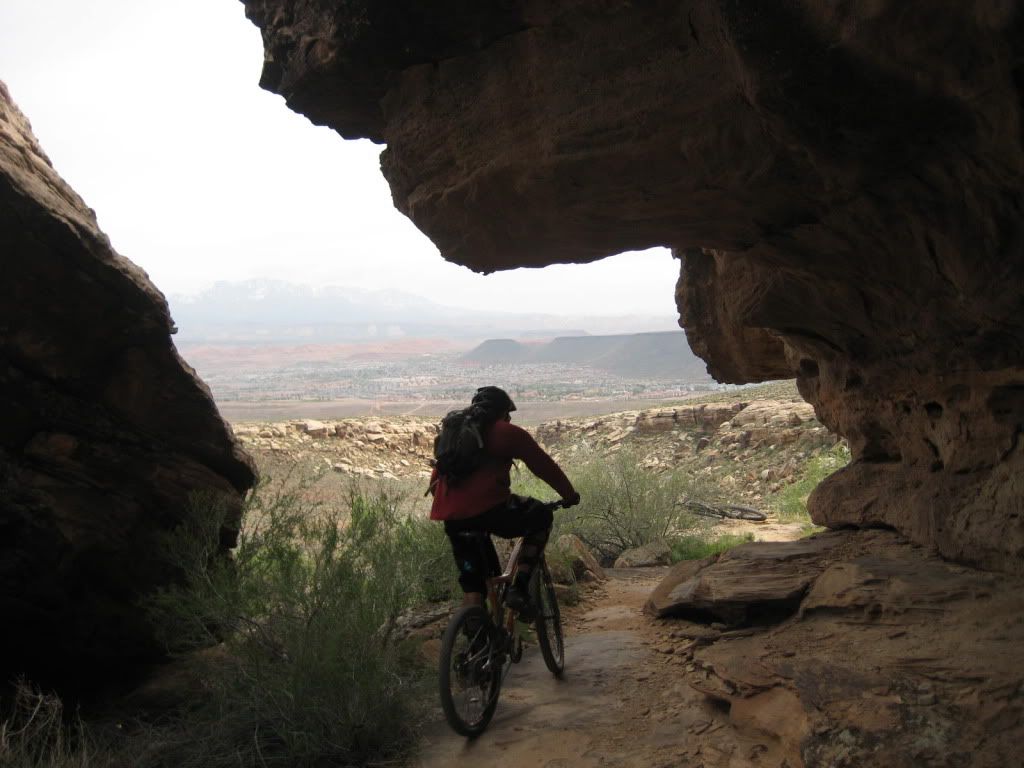 Crazy balls of caterpillars in the bushes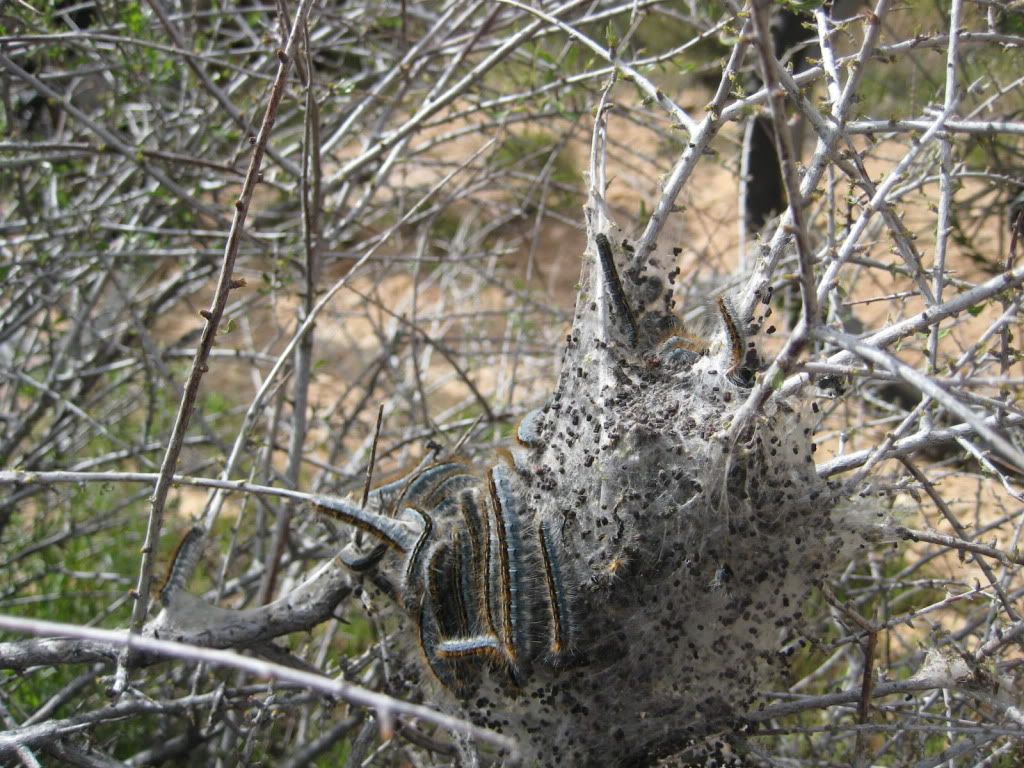 Finally, the top...
And you wouldn't be a the top without....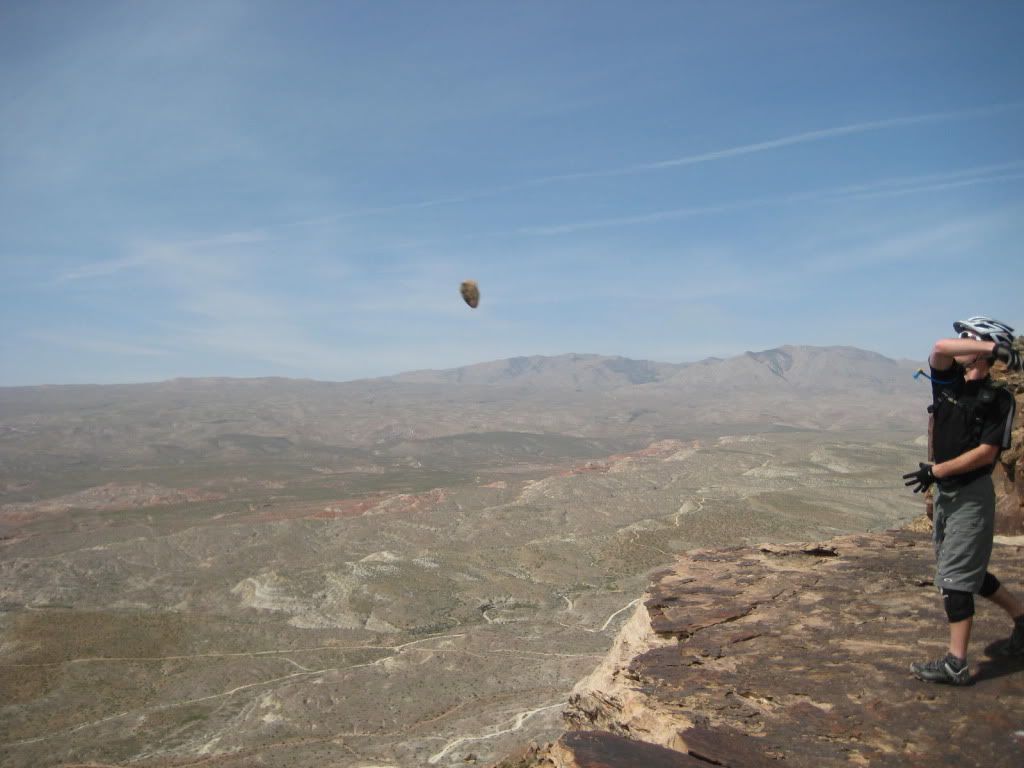 The supply of normal size rocks exhausted, some turn their attention to more ambitious projects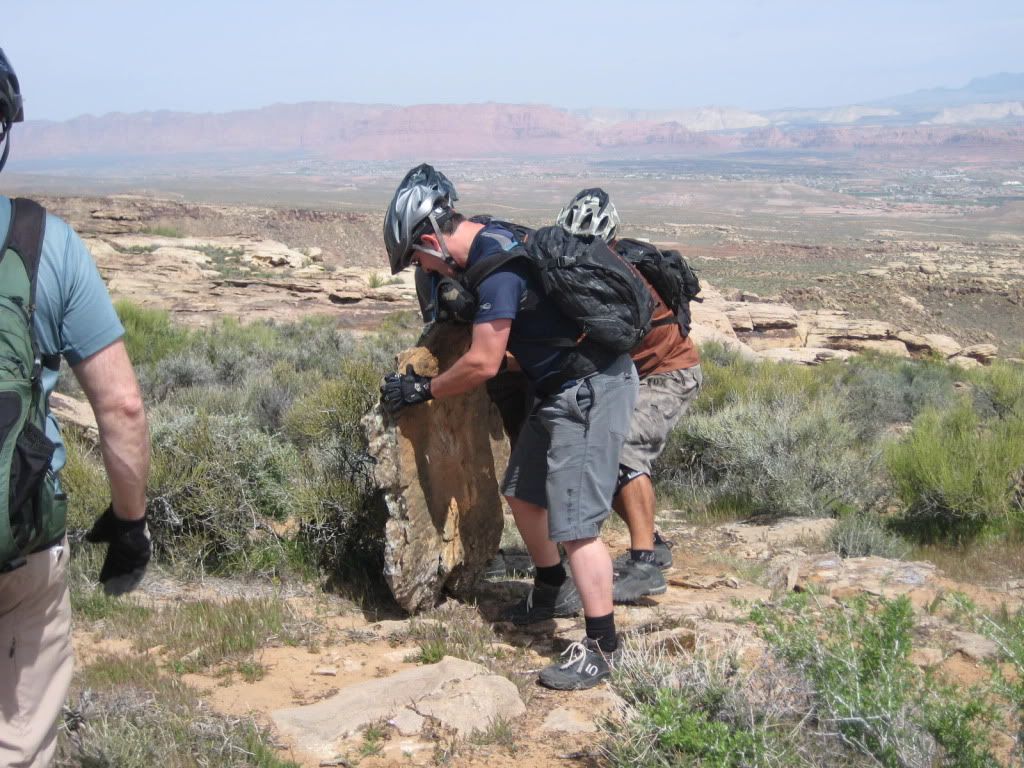 Teamwork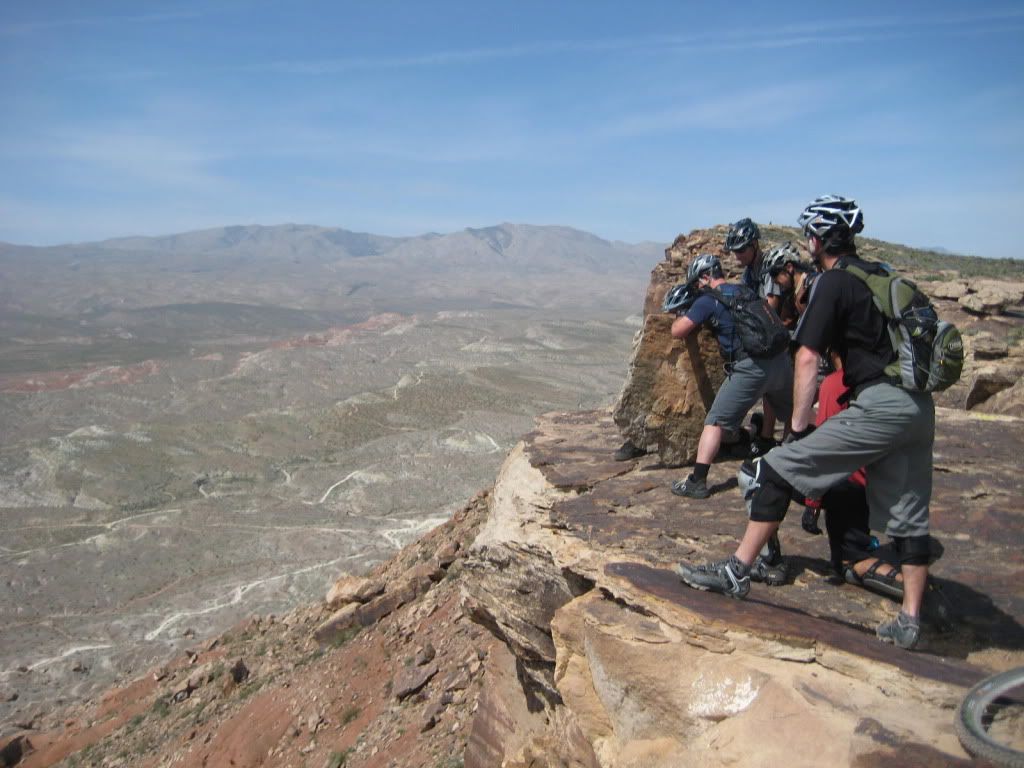 Victory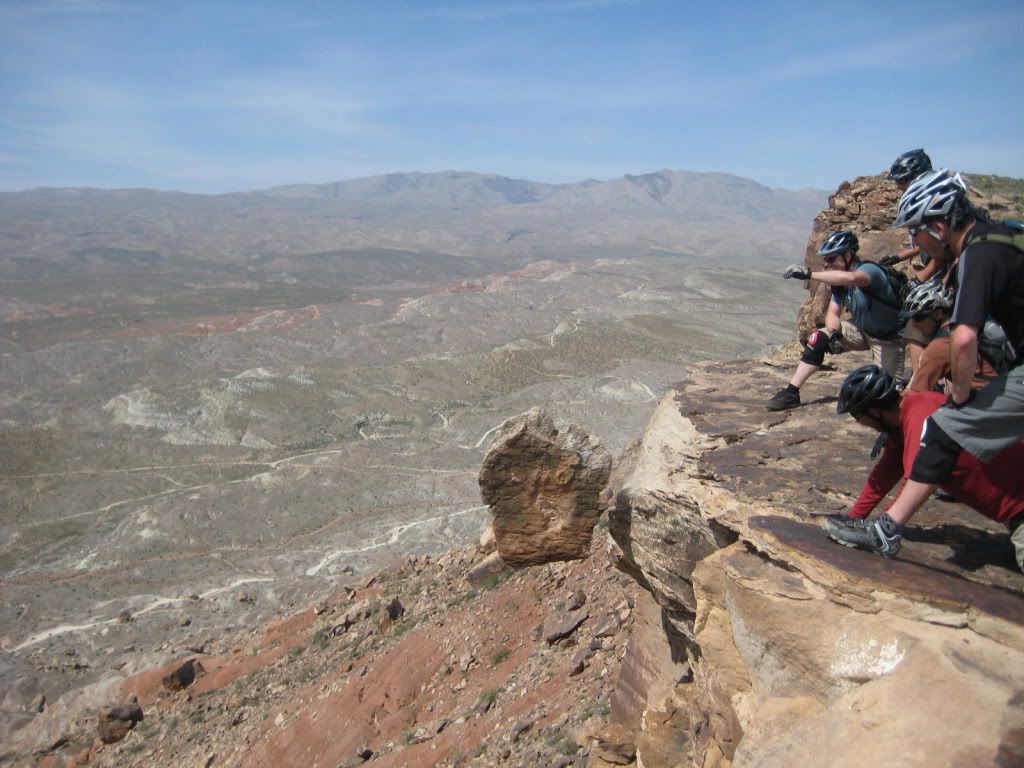 OK, so there was a bit more climbing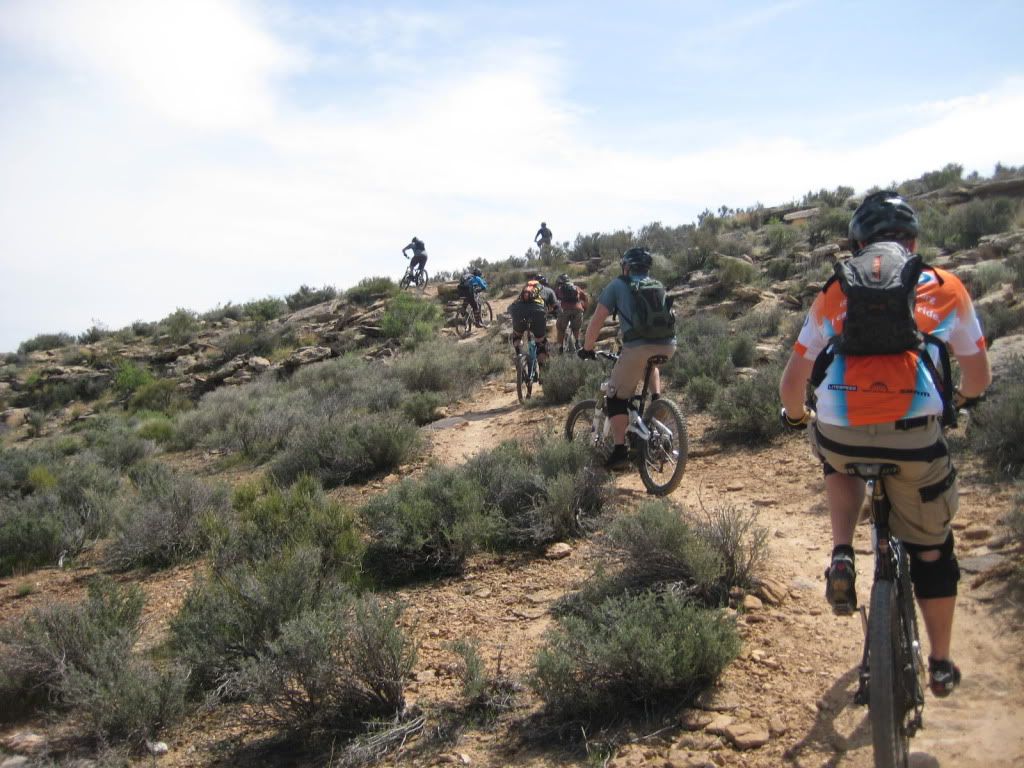 Gman on tricky roller
QS and the search for alternate lines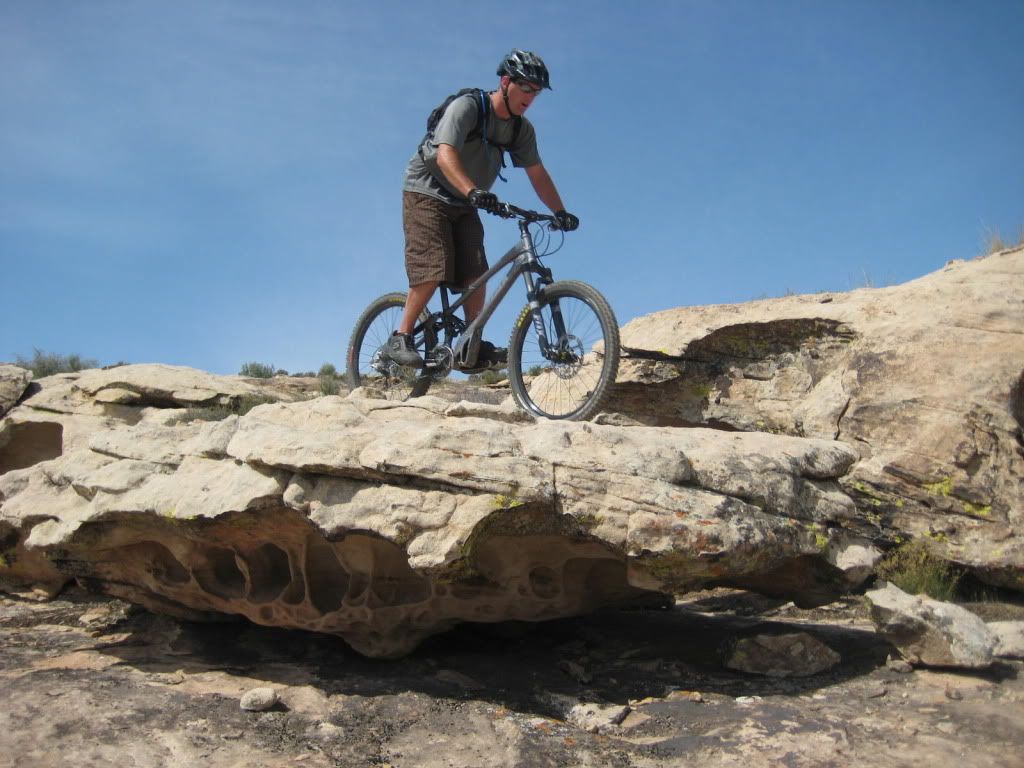 Everyone took a go at this ledge to huck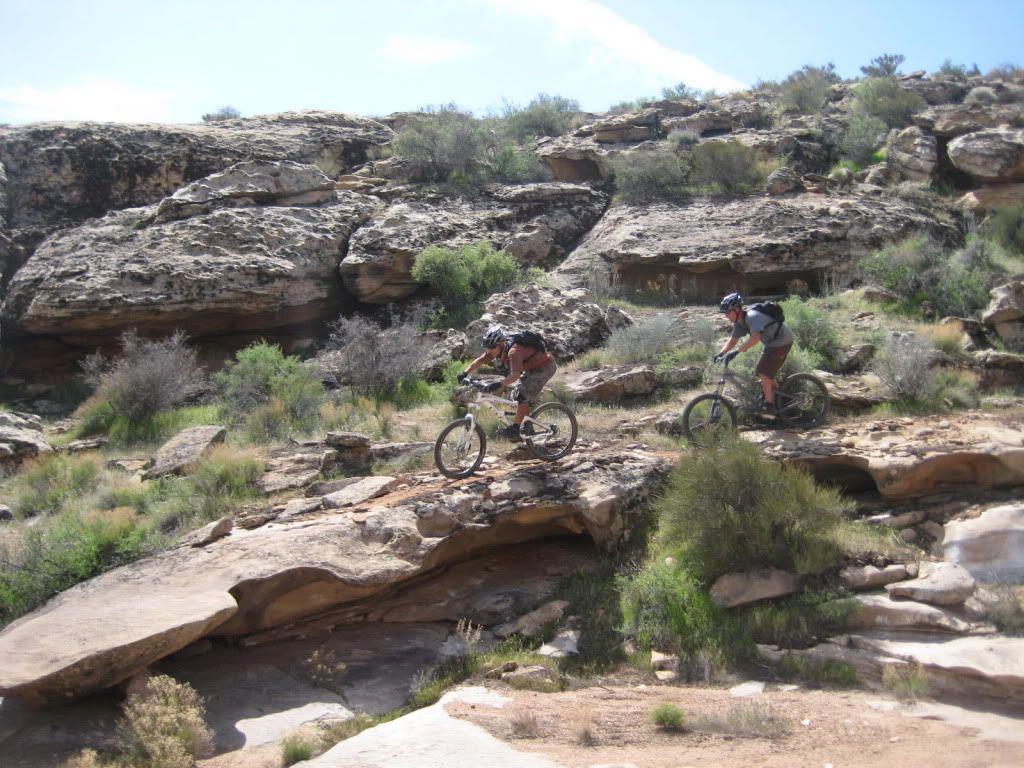 I seem to remember this taking us 2 1/2 hours, with 1 1/2 hr ride time. A good local loop if you live here, and definitely worth the time if you need to fill 2-3 hrs in St George.
After this ride BKJ, Wirk and James took off for the drive home. Hopefully easter vegas traffic was not too hideous! The rest of us were moving on to bigger and better things....