I had originally planned Gooseberry Mesa for Day 1 of the trip. But it may have been a good thing to put it off to day 2 as there's a ton of stuff here to ride. We did start a little late but had no where near enough time to ride everything. Mainly the "secret loop" was left. We got in a good full day of riding however, so no one was complaining.
Because its basically the namesake of the area Gooseberry Mesa was the most anticipated ride of the trip. We parked at Windmill trailhead to get in some extra singletrack.
Yes, there is a windmill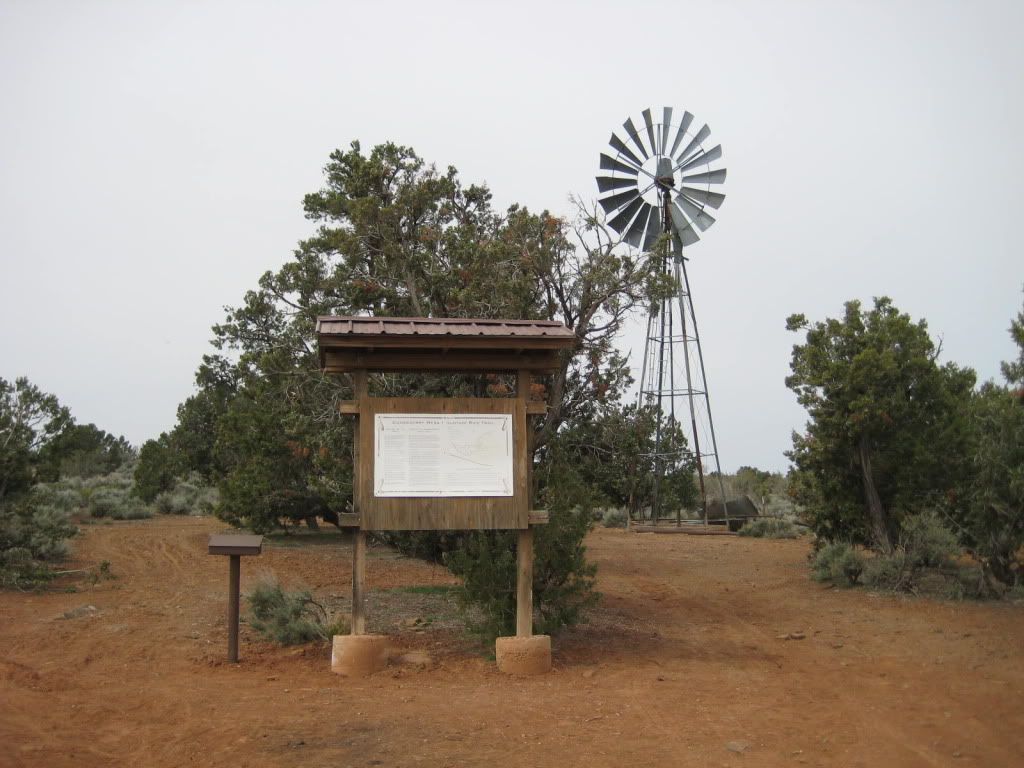 We didn't get far before stopping for pics along another mesa viewpoint
Milling around, waiting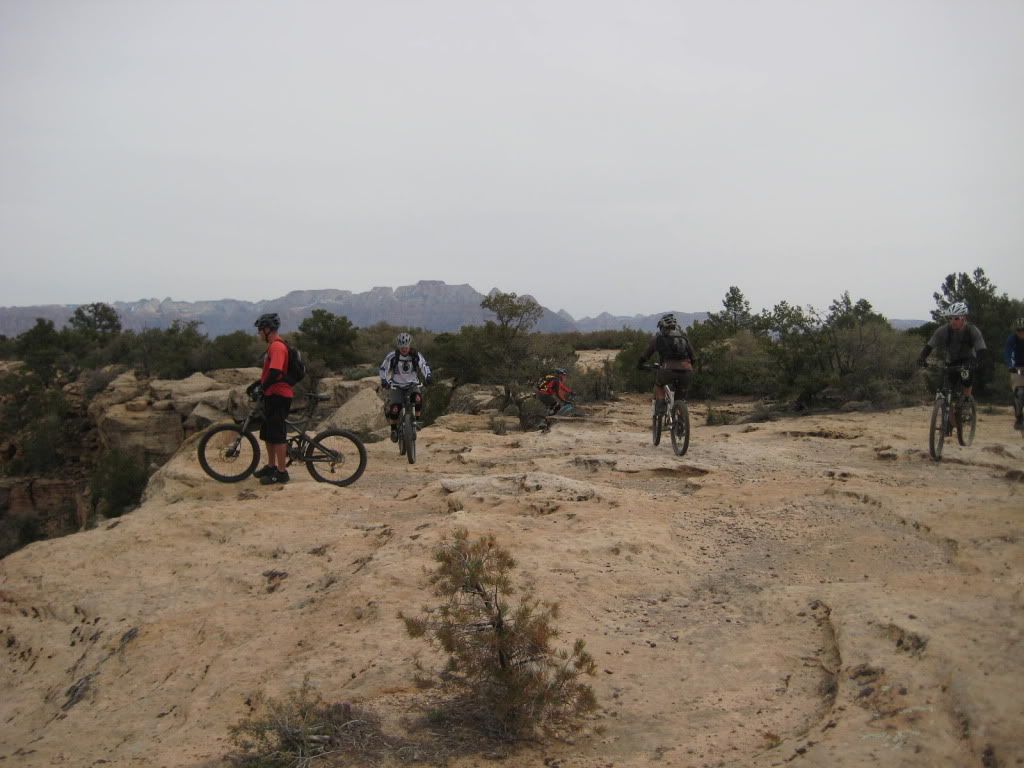 Windmill and North rim trail were cool because they gave us great views, but Bowls & Ledges was where the fun began. QS was not to be denied his huckertunities
Or rolls
With this many people there were bound to be a few traffic jams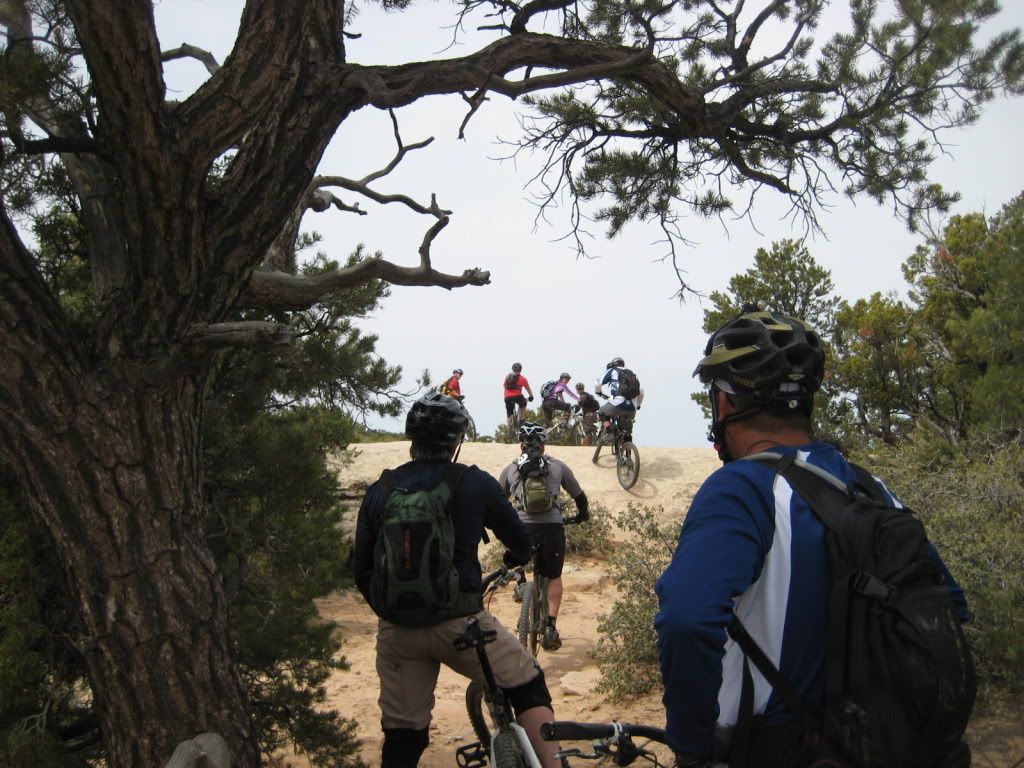 But that's ok...lots of time to play around
And you always have a wide choice of lines
Wirk rides sweep
James back on the mesa edge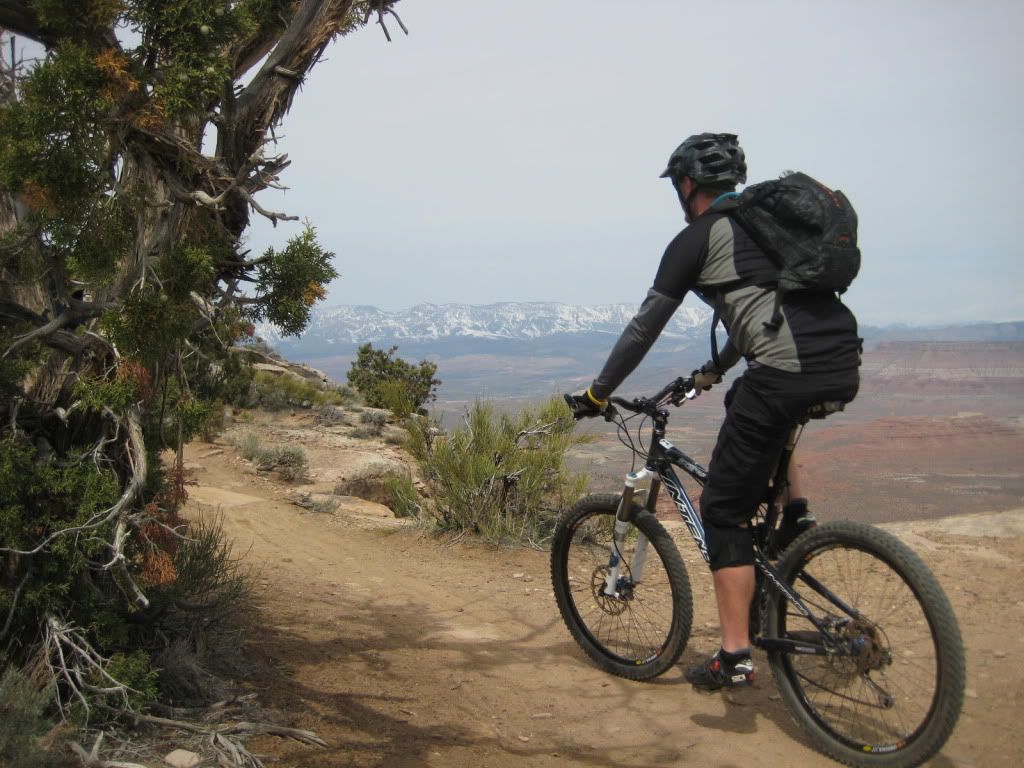 GP_pilot on the rocks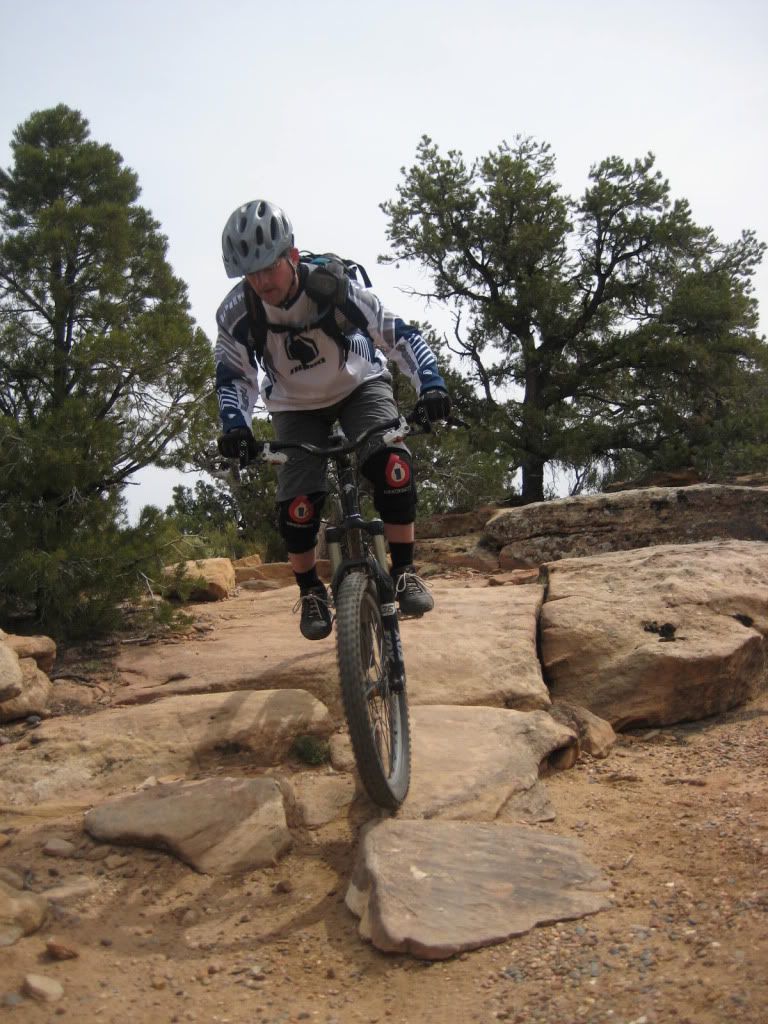 How's that for a backdrop
Some of us have a rock-hucking addiction
I tell you, leaning over to try to follow the rock down was scary sh*t!
This one is POD on the rock-hucking forums, no doubt...
Follow the white dots. Unlikely we'd come up with some of these lines ourselves!
This spot was just a huge playground
Gman scores a new line (James' pic)
QS pussied out on hucking this (yes, you heard me correctly
)but it still made for a sweet roller:
Deno catching up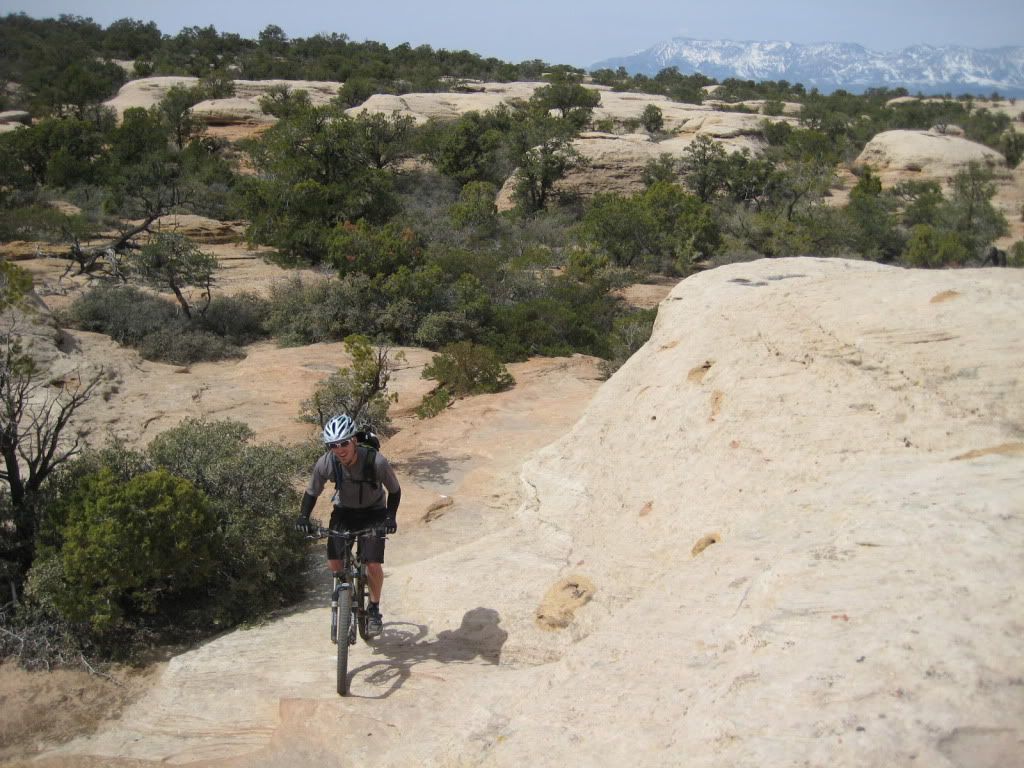 GP_pilot leads
Wirk on a short climb
Deno still playing catchup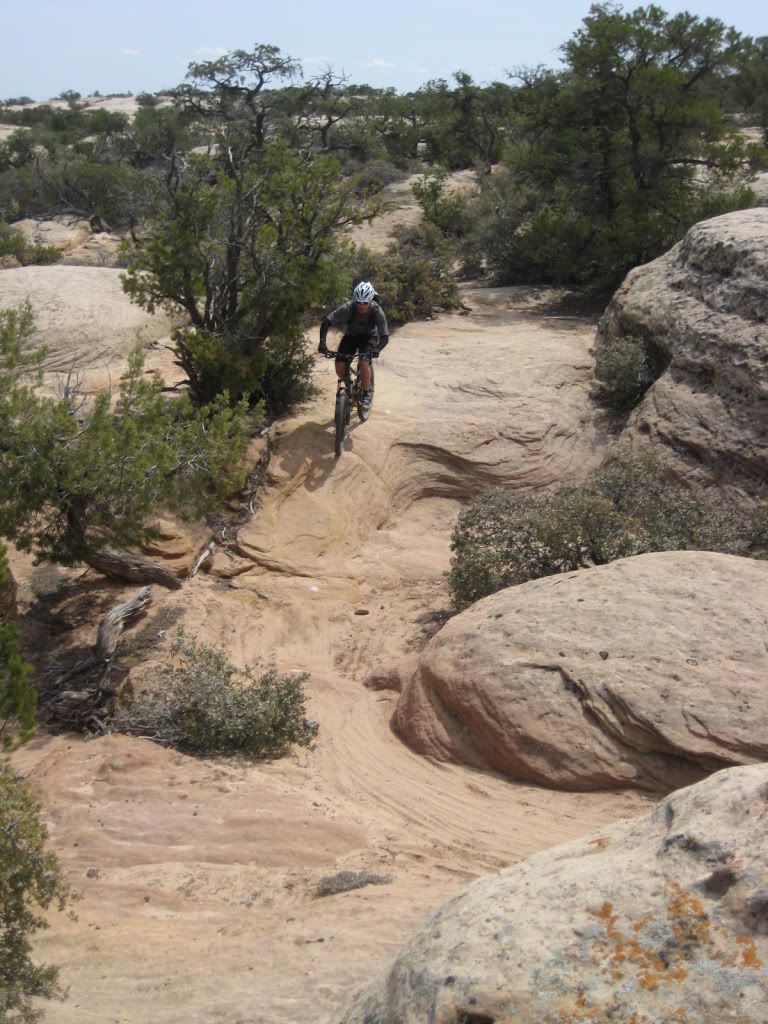 Just another view...back the way we came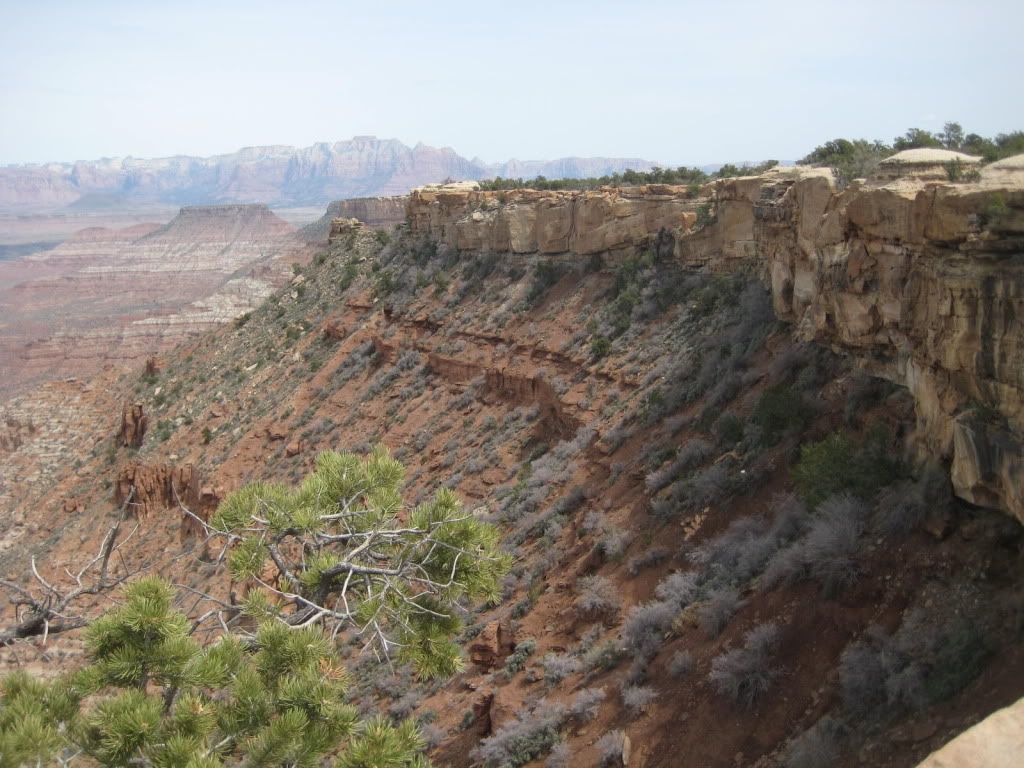 And ahead....
Couldn't resist a pic on the edge
And Kreechan couldn't resist one-upping us
You could actually hear the teeth being ground off his chainrings on some of these climbs
After that sort of punishment I think the bike threw him off the mesa this time
Token group shot
And solo shot
End of the line. We were wondering what might lay beyond, but there is too much of a drop to get across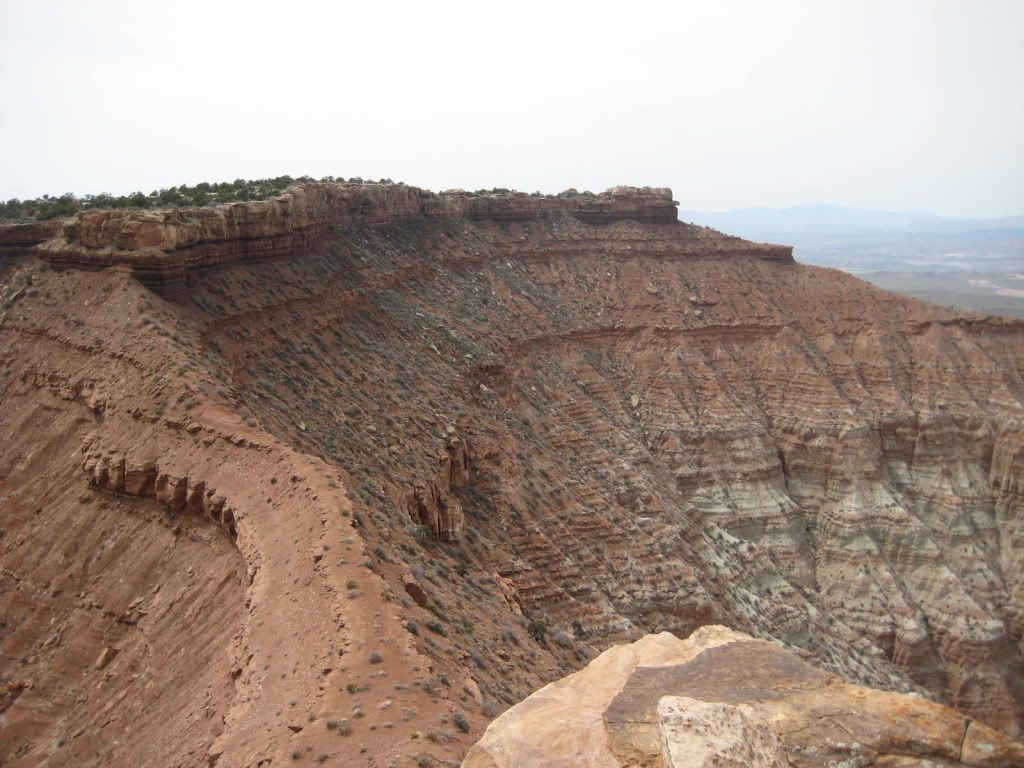 Checking it out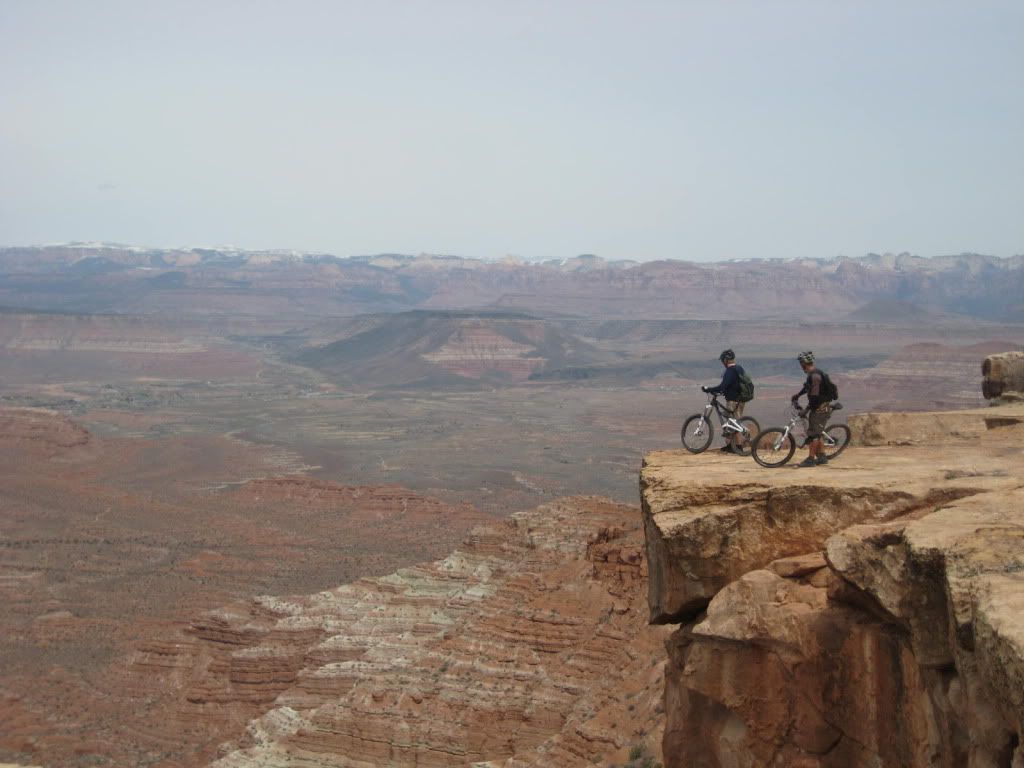 QS getting off....camber
Rock roller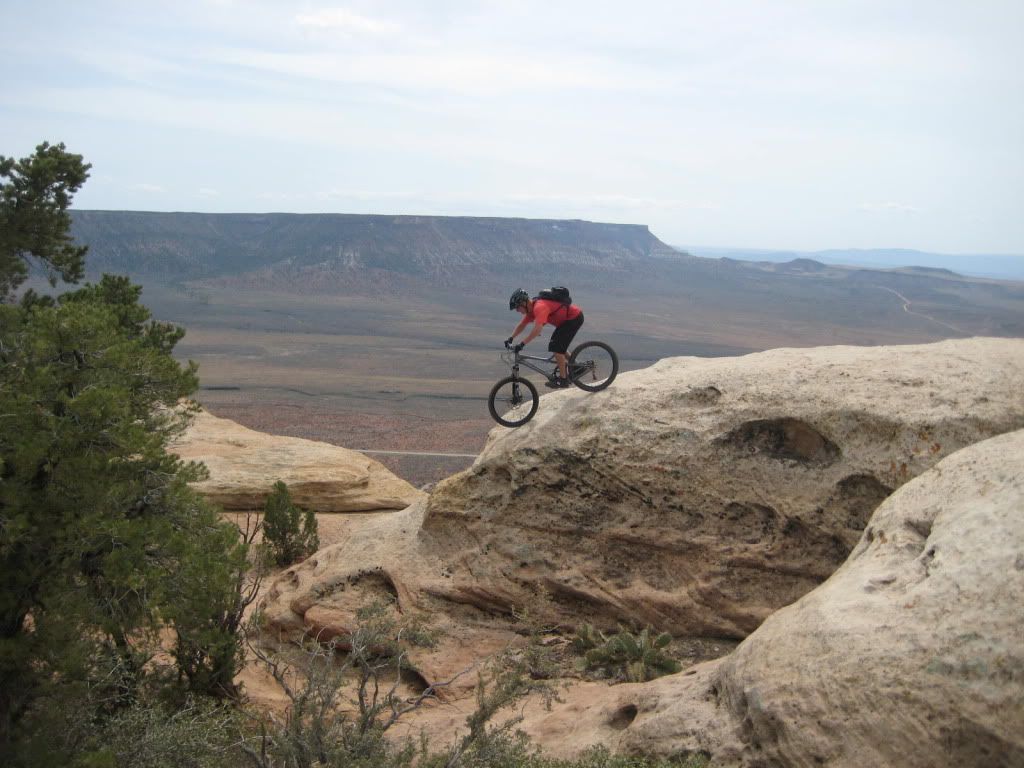 My turn
Onto South Rim trail now. Love this pic of Deno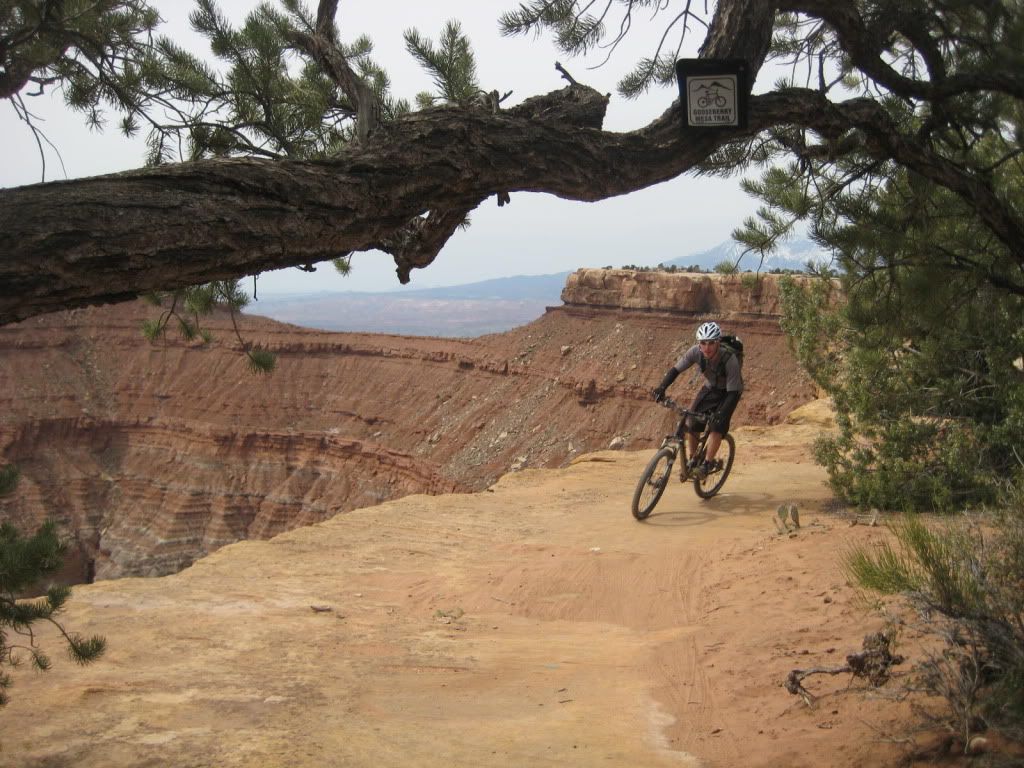 Cool huck to rock bridge feature (James' pic)
Lots of good technical sections around
Thanks to James for this pic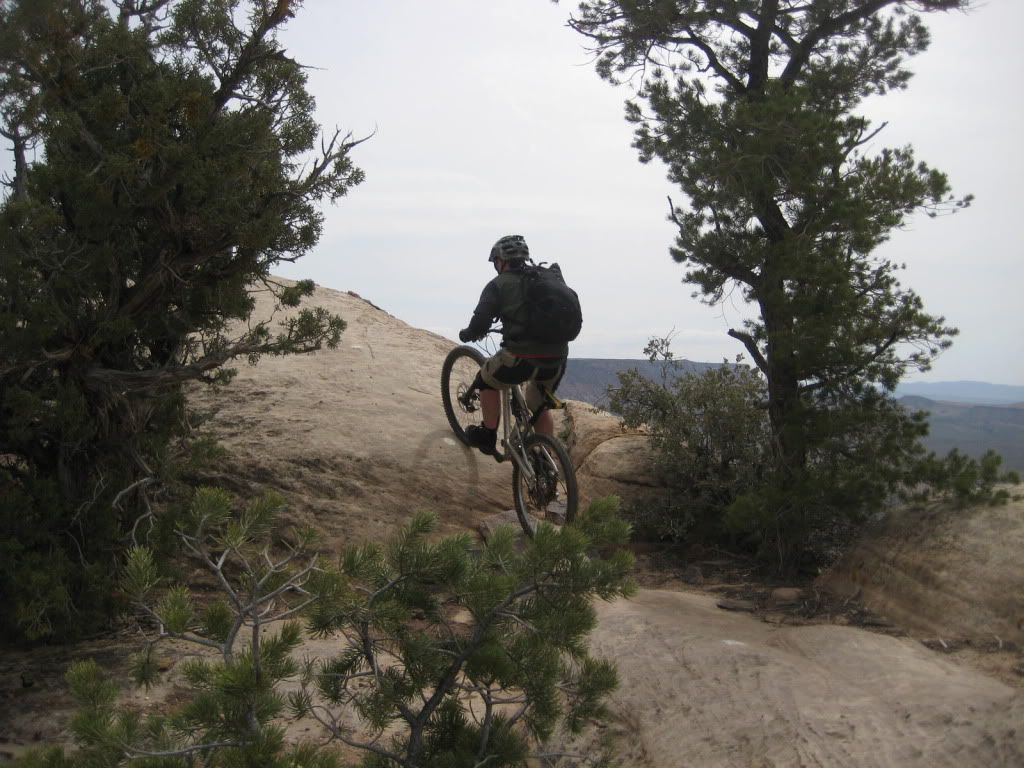 James into another waterfall section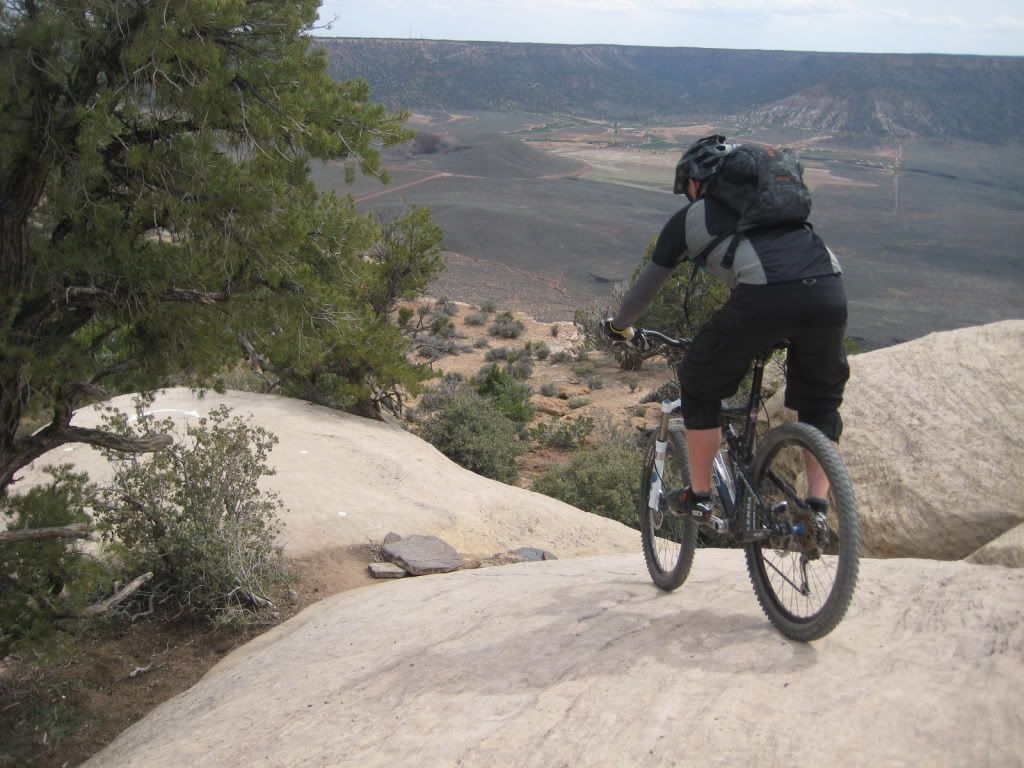 Dennis and James make there way down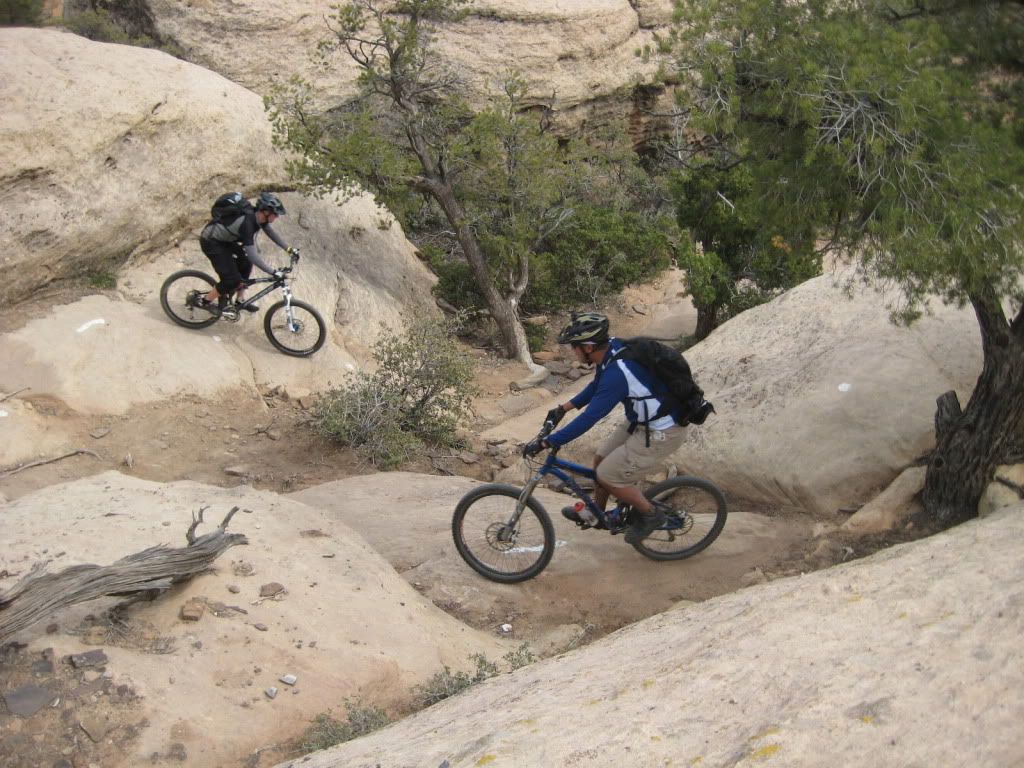 Followed by Kreechan
Gman descends again after trying to climb it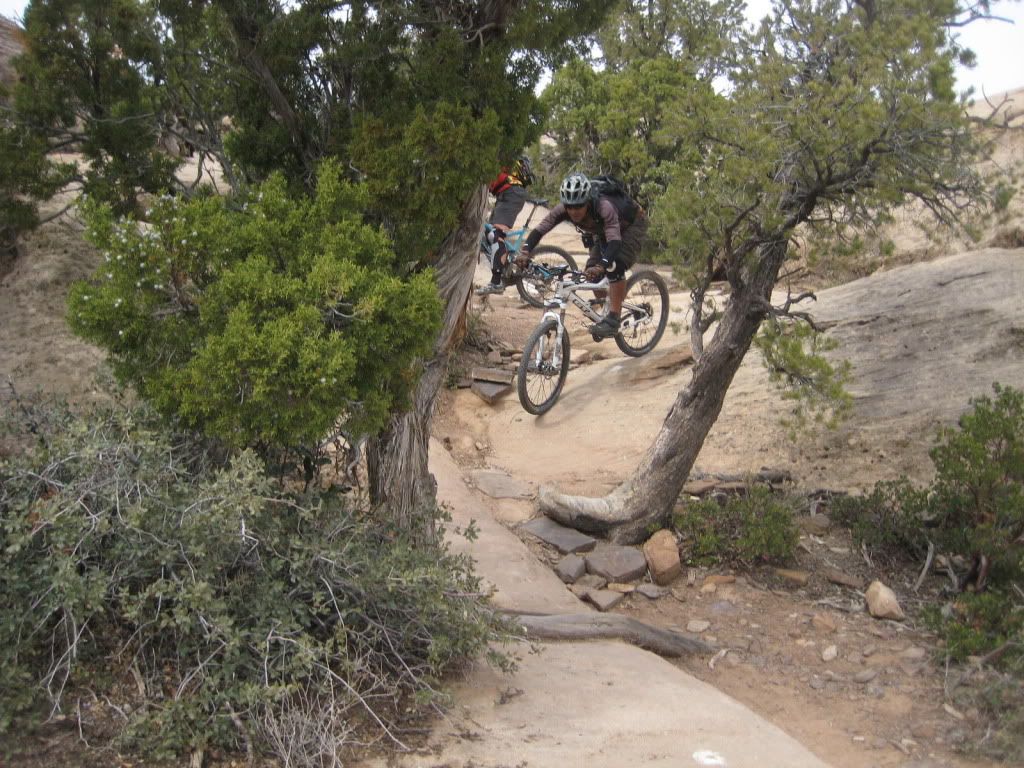 Not the most exciting clip but it gives a better picture of the whole line
BKJ and Dennis on a nice roller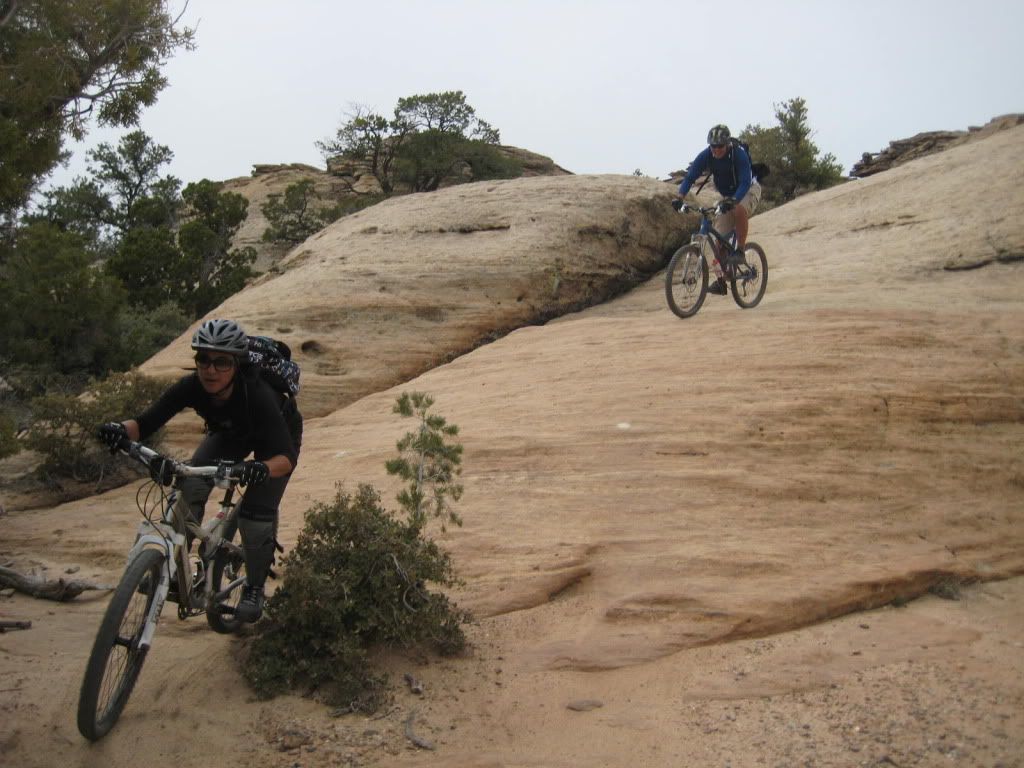 Deno and Wirk up next. I could ride this stuff all day (and we did!)
Got (petrified) wood?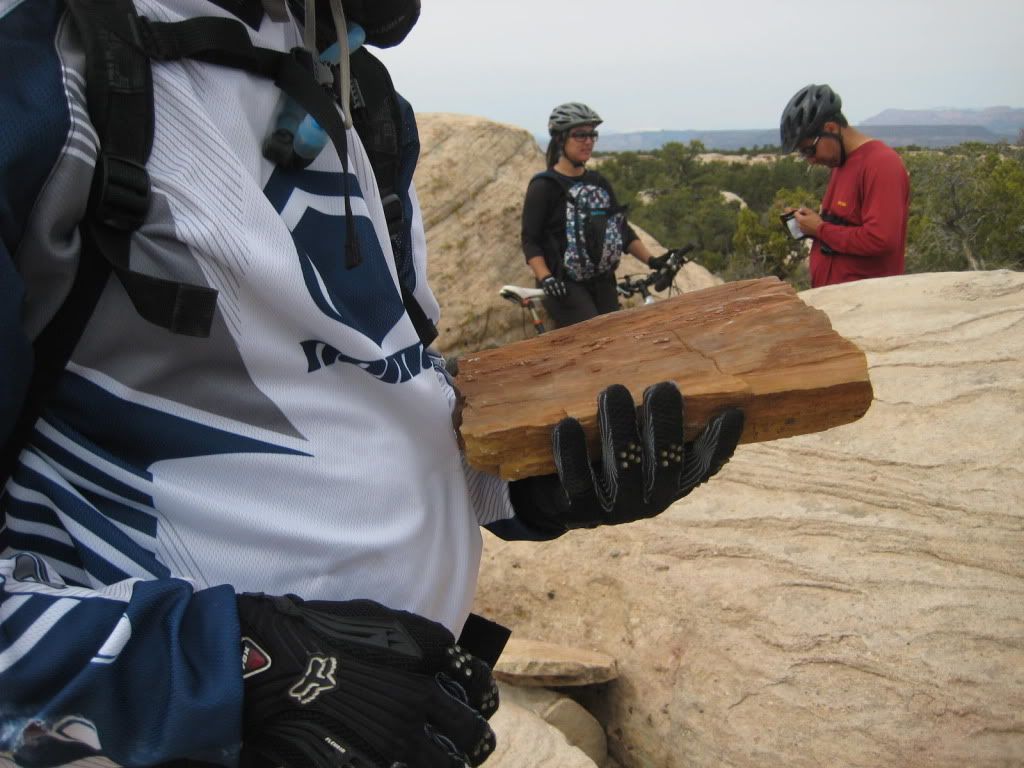 Stang spotted this tricky feature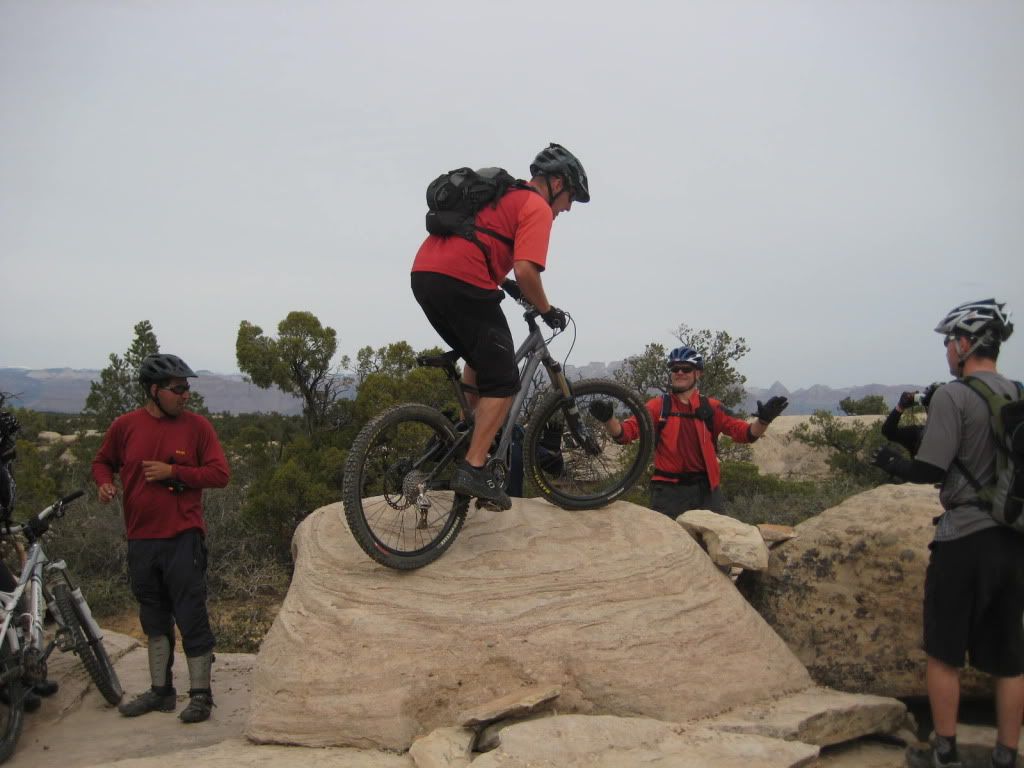 Hope you don't mind James I'm stealing some of your pics for my TR! (Next 4 or so...)
This one required a turn as you got up top, crossing a small bridge rock and then a steep roller back down
I know Sean has a great pic of me at the bottom, fork fully compressed and tire bulging out.
We found a nice little rock gap for QS to try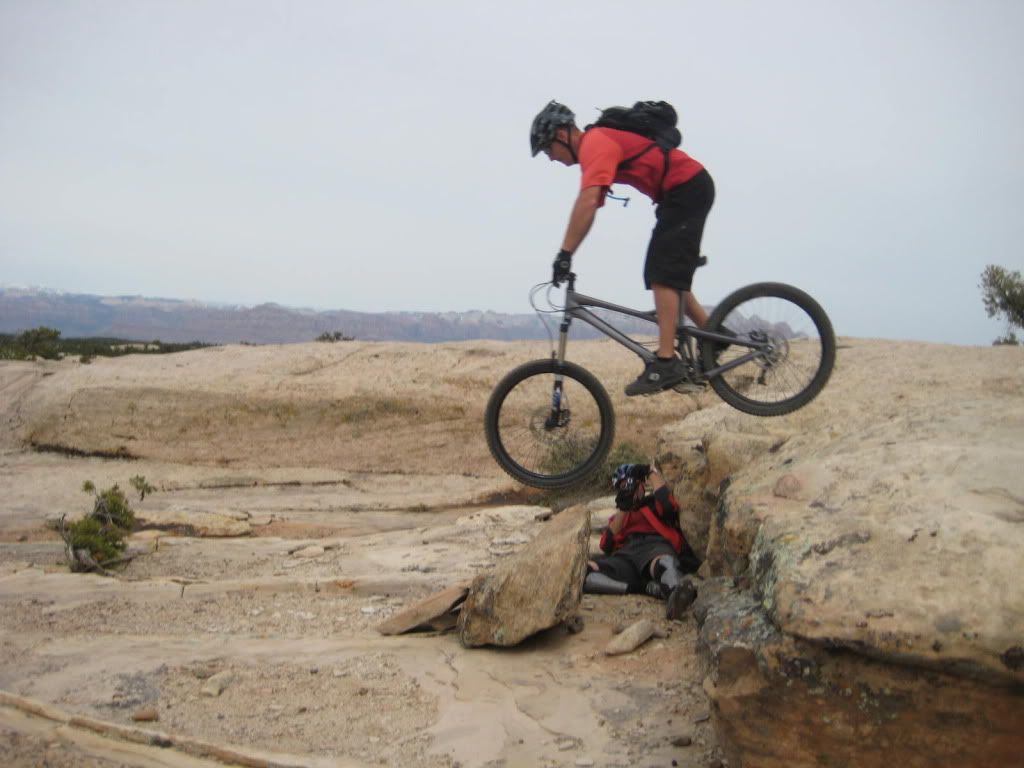 And then we back-tracked a bit to Hidden Canyon
Very twisty turny and a ride through a narrow slot canyon
Wirk
Kreechan makes this challenging climb out look easy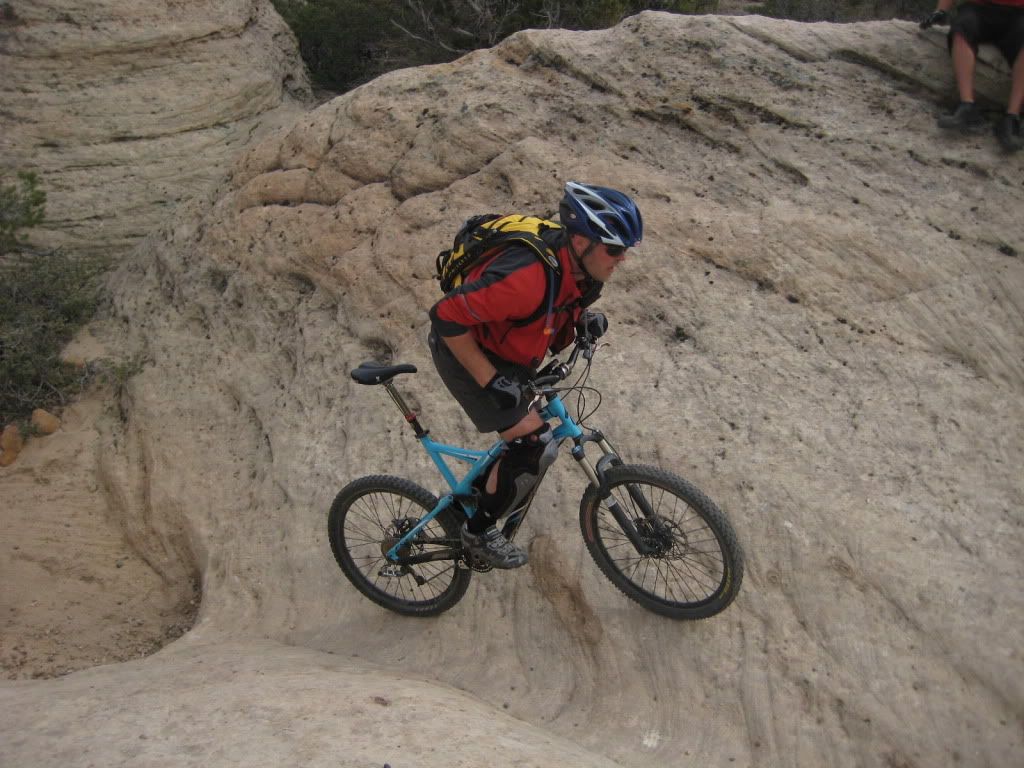 Wirk makes it as well
Then continues on his merry way
Even QS was getting in on the climbing action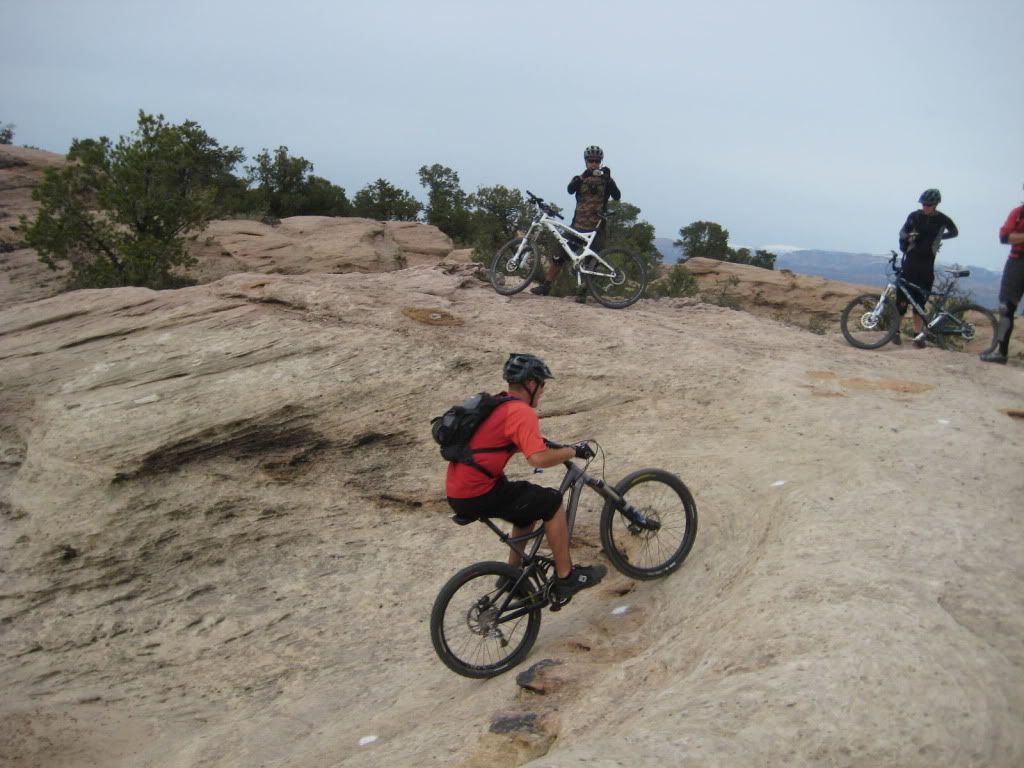 GP_pilot makes his way out
Onto God's Skateboard Park. I was thinking this would be a huge open area to play in. Turns out it was *just* another trail.
Some tough climbs
Deno makes it look too easy
Found this cool sandstone overhang. Very fragile
Fun banked rock corner
Petrified wood embedded in rock
At the end of Gods Skateboard Park the group split. Some took doubletrack back to find another trail we had not yet ridden, the rest of us rode back the way we just came. Optional lines at trails edge
For future reference, I liked riding Gods Skateboard Park south to north better than N-S.
Put down another great day of riding in the books!