kettlebell wrote:
QS looks like he is unzipping his pants...
Jacek what are you suggesting?
Dammit, Mike! Can't take you anywhere!
I took em so I might as well post em. Here are my pics
Our wheels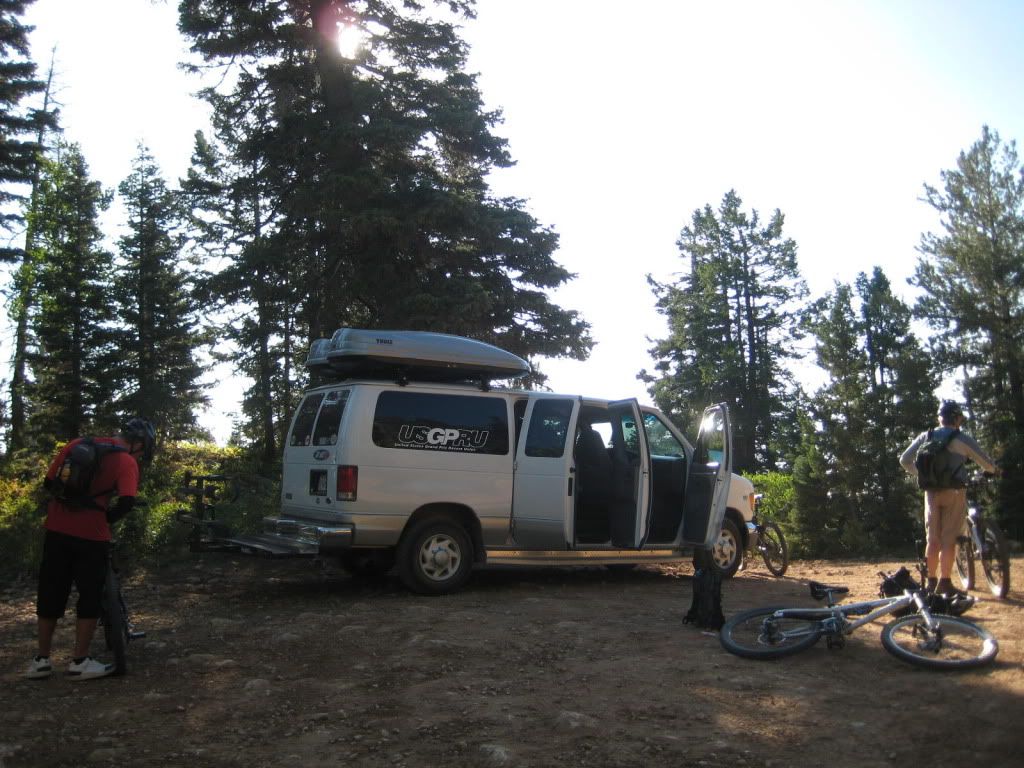 Special preparations were in order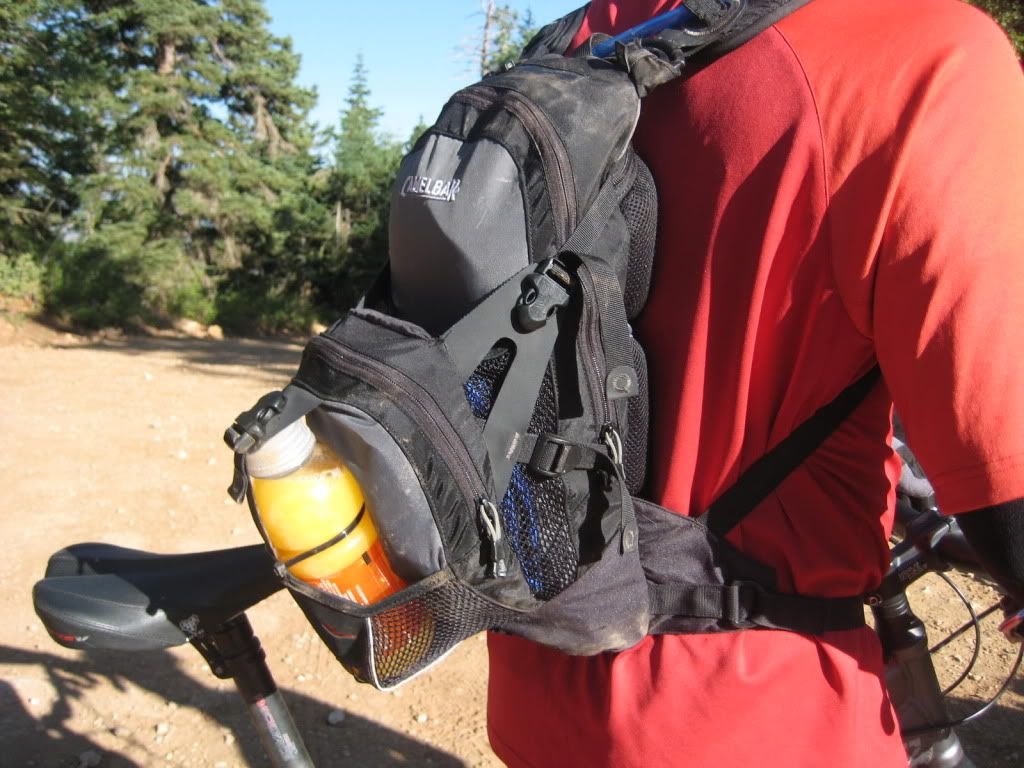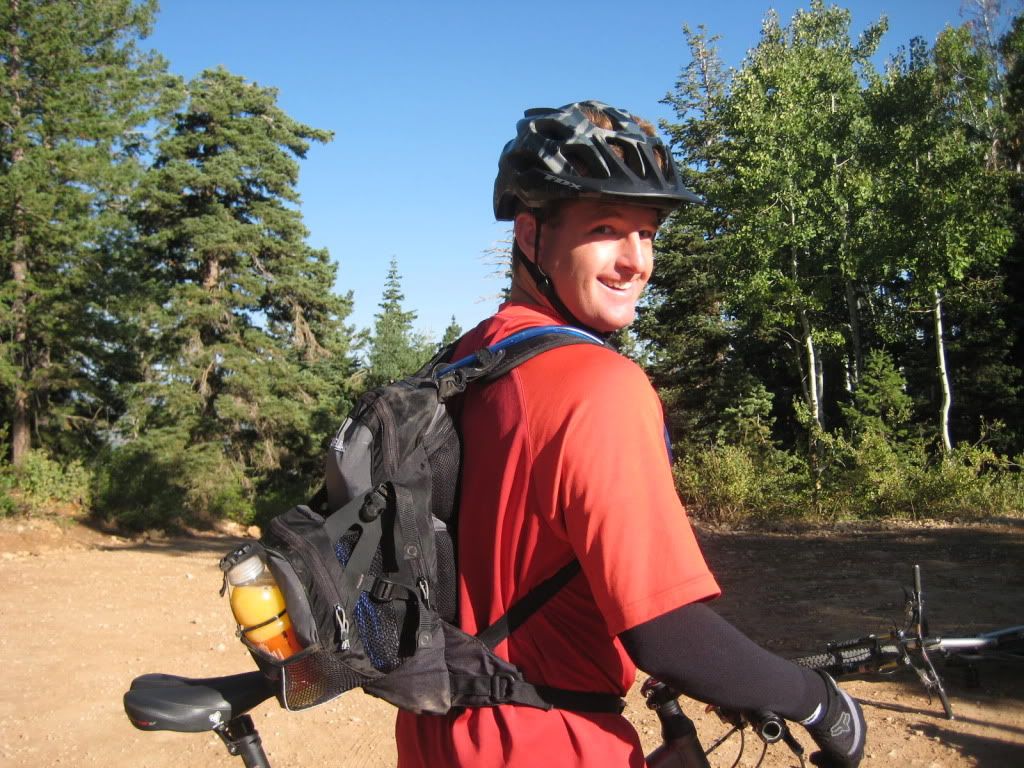 We would have a great distance before we would be able to refill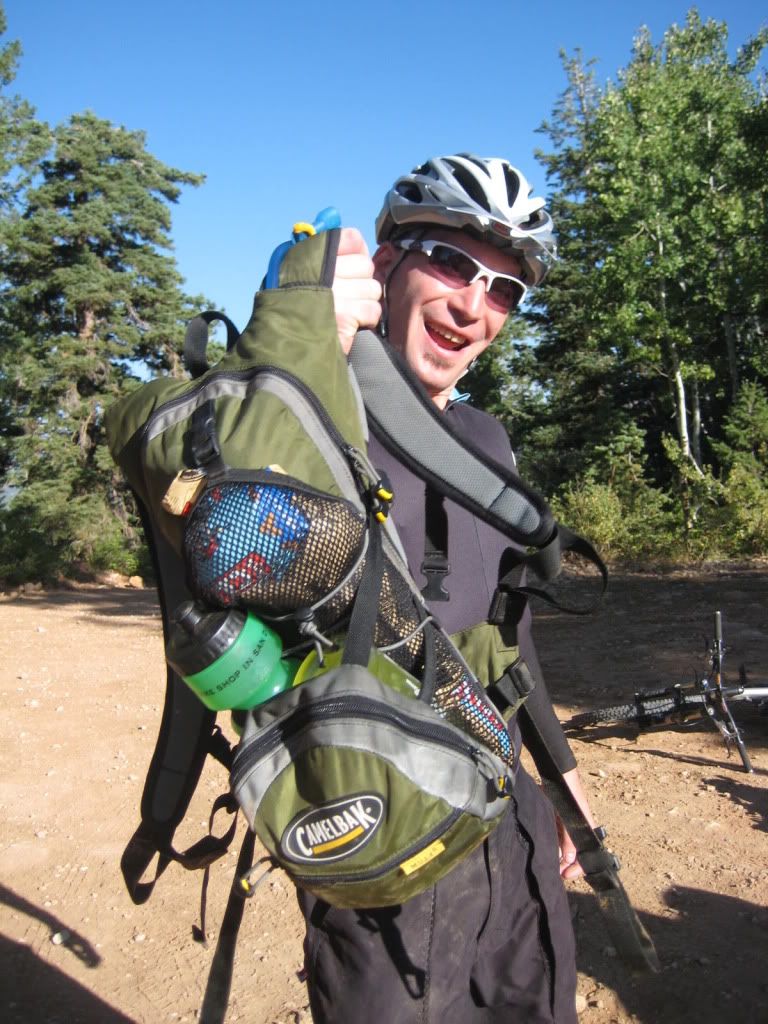 Morning view from the overlook
What's over there?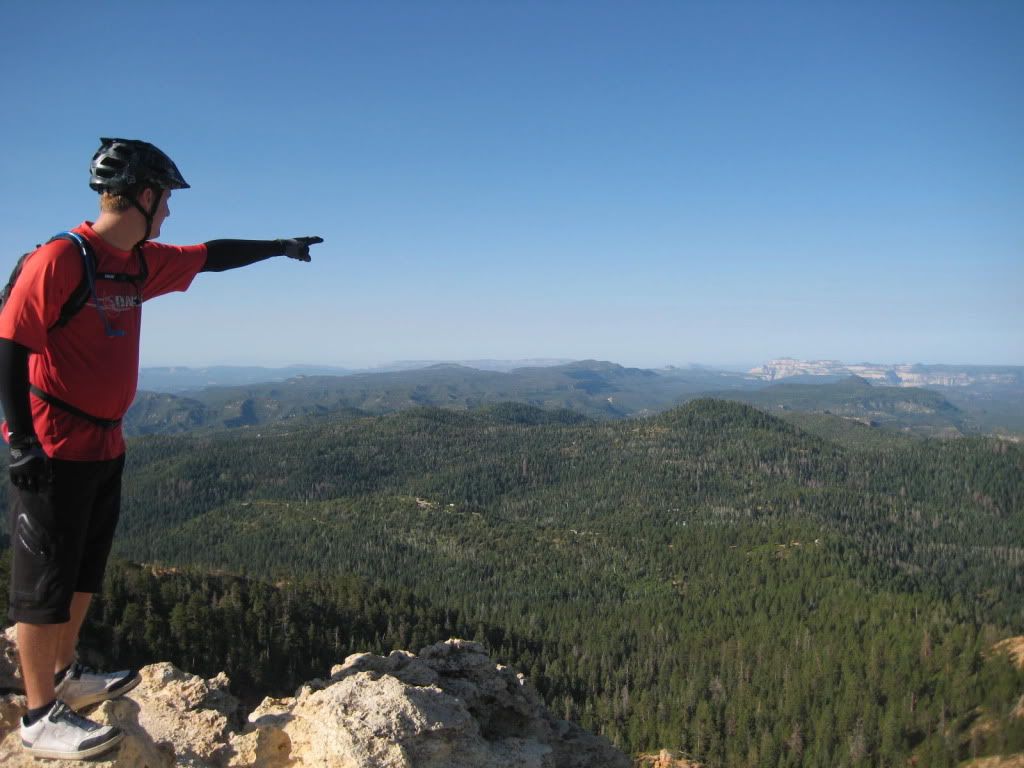 Ready to go
But not QS. He decided some trail sanitization was in order
Now he's ready
We started with a short fun descent and a bit of a climb, then some more descent.
First they log it then they burn it. This hillside was littered with woodpiles waiting to be burnt when conditions are right.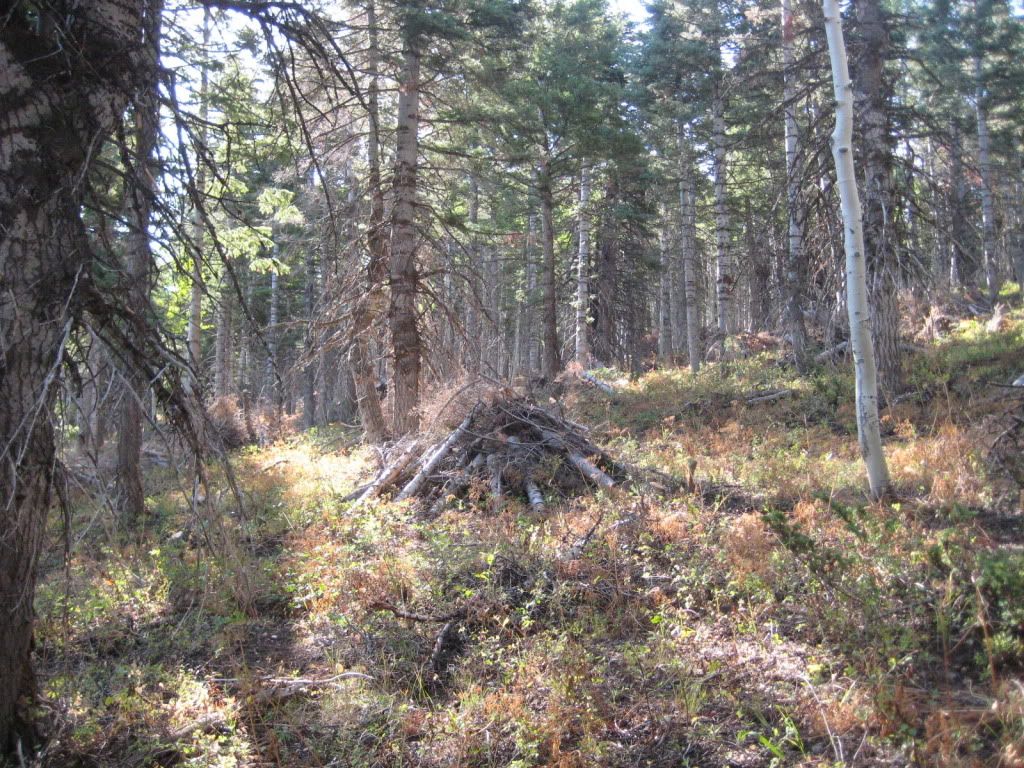 Once we got up top the views really opened up
There were frequent stops for photos
And why not...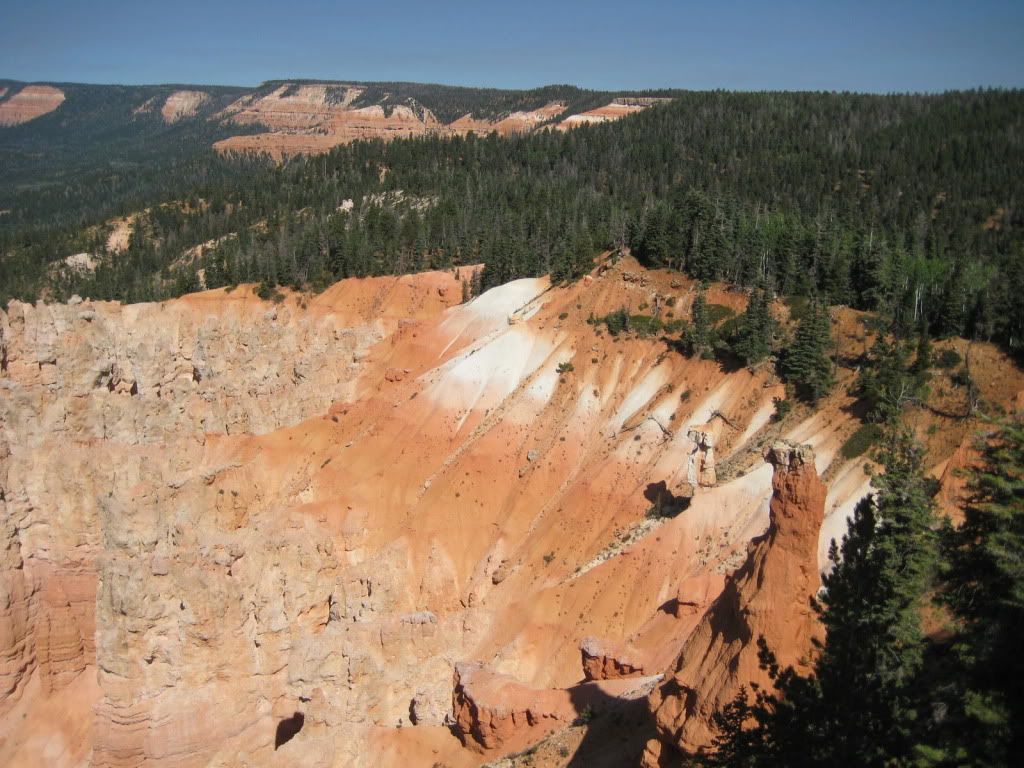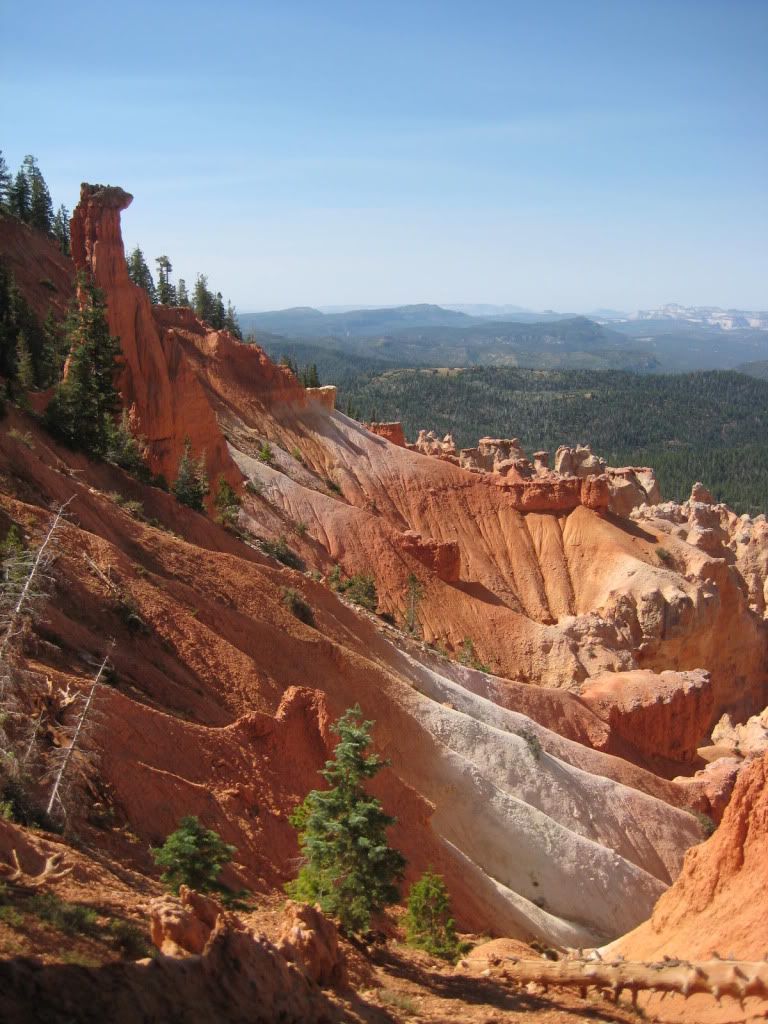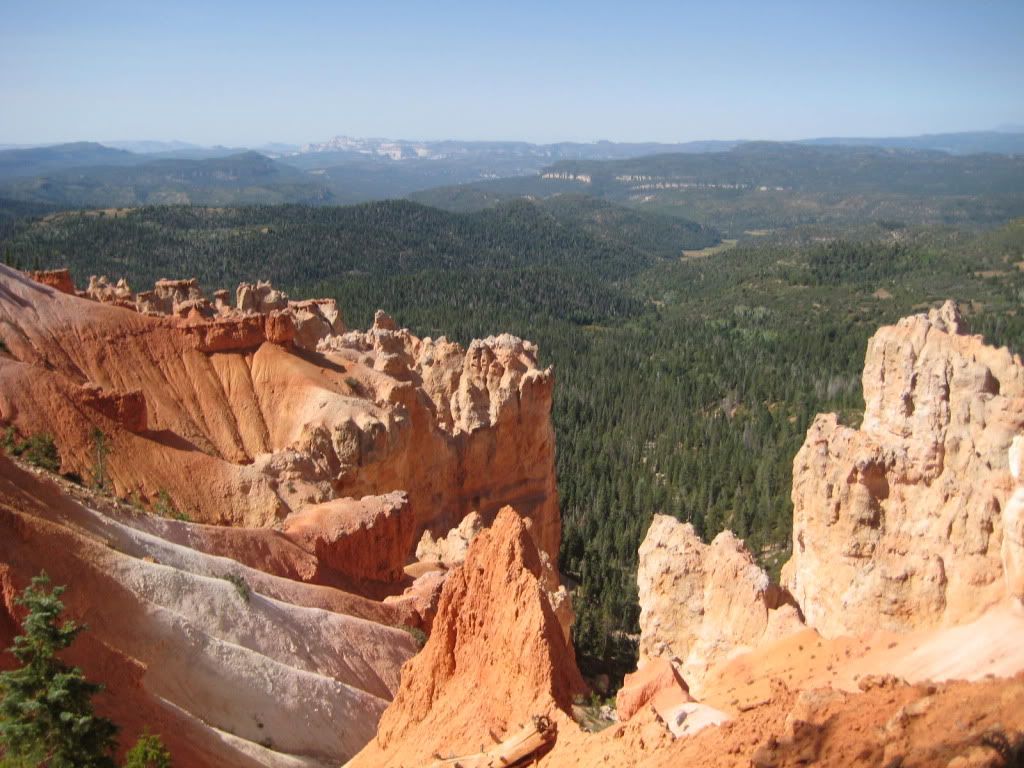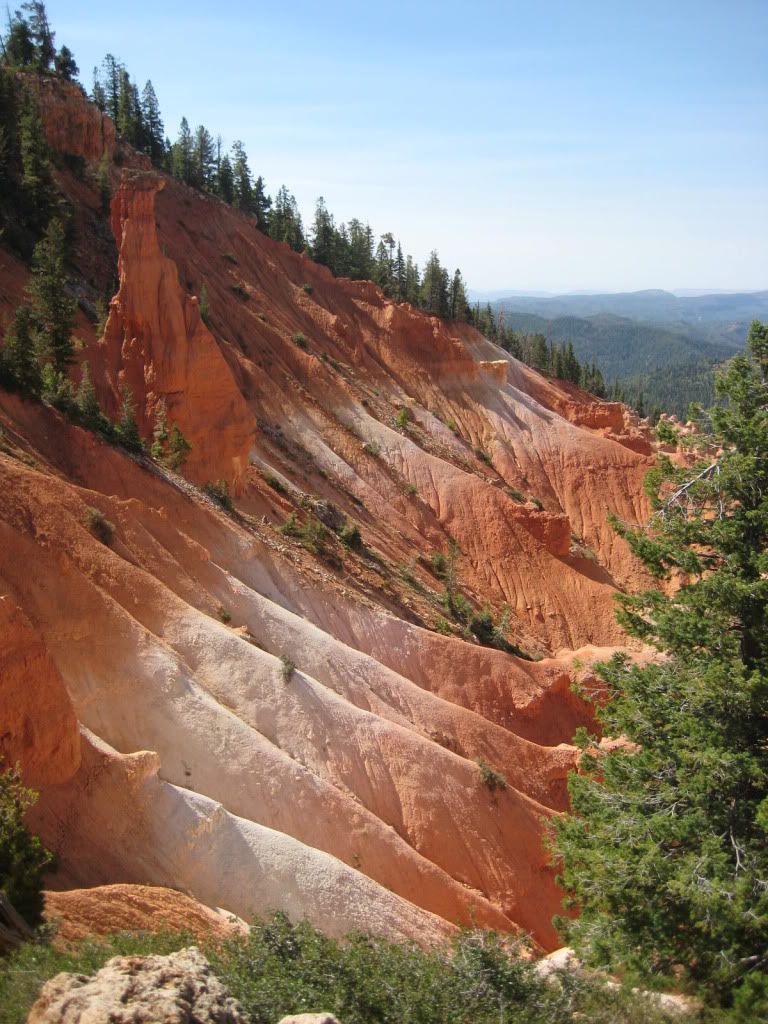 The crew at another lookout
And more great views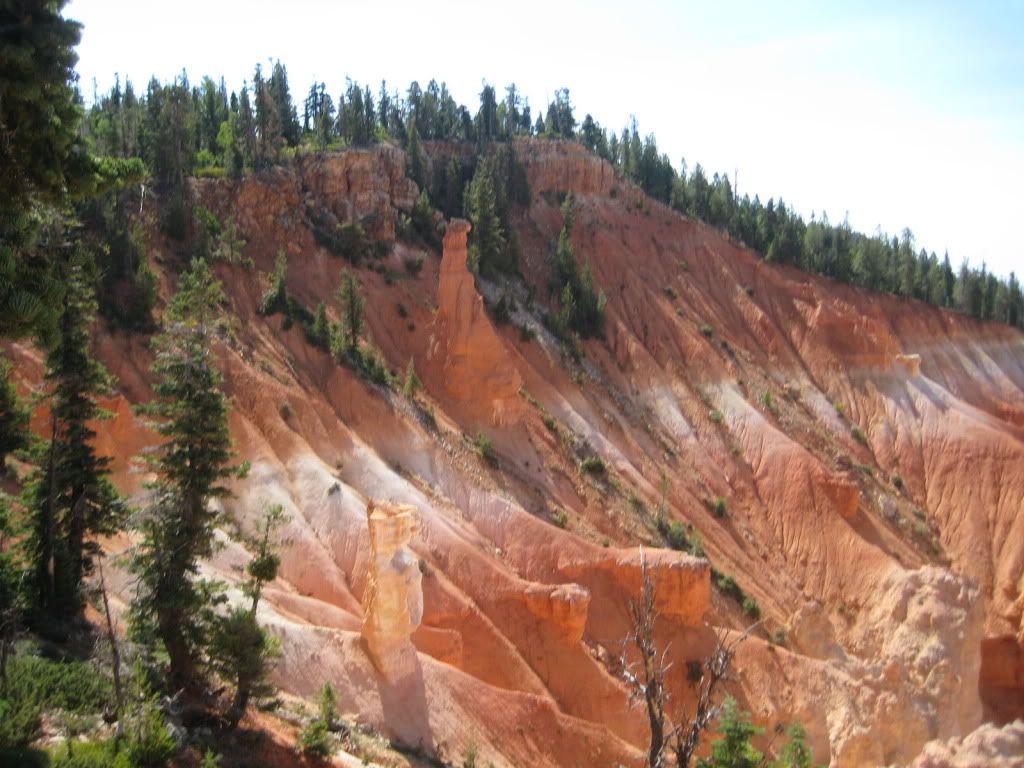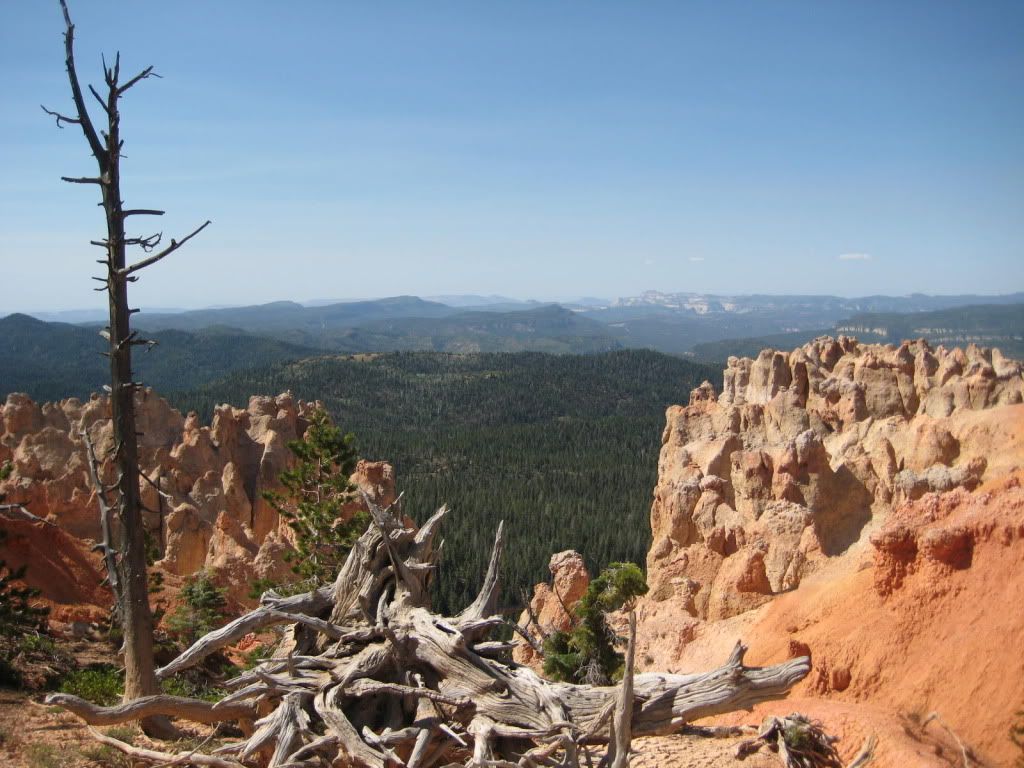 And the singletrack was sweet too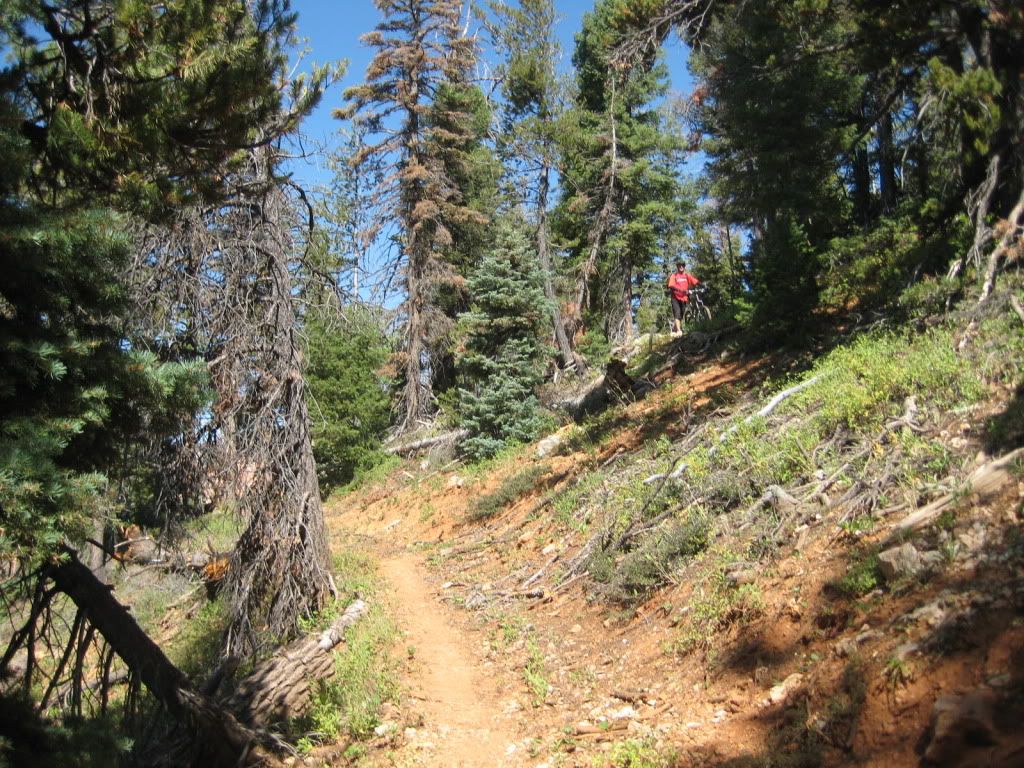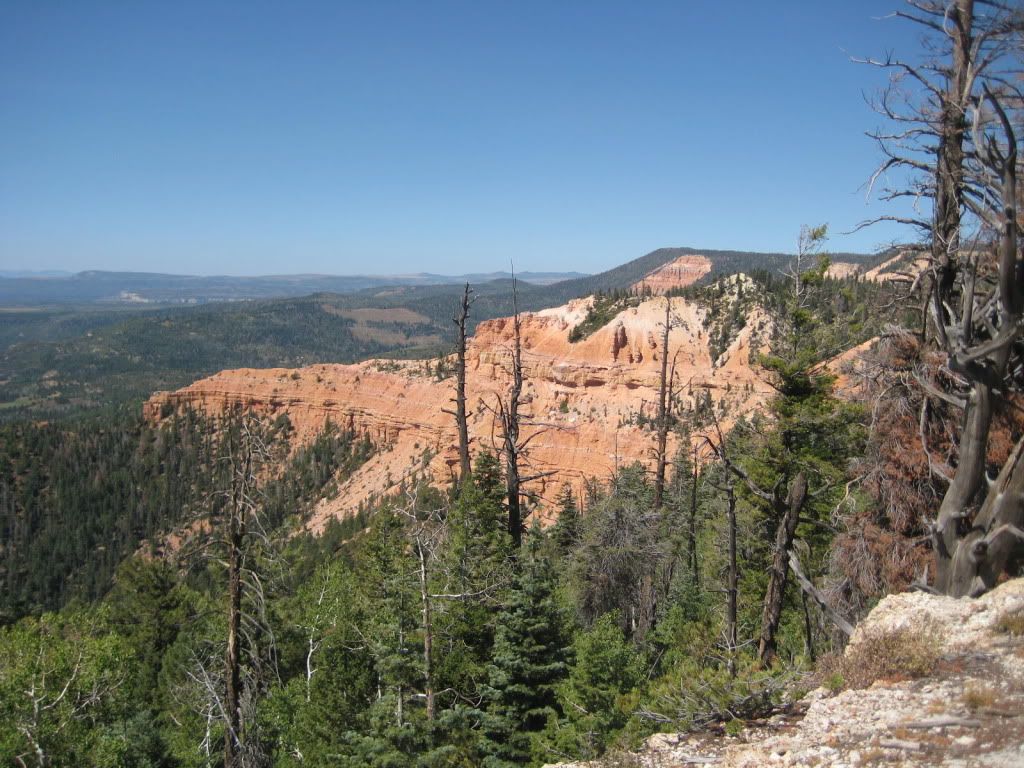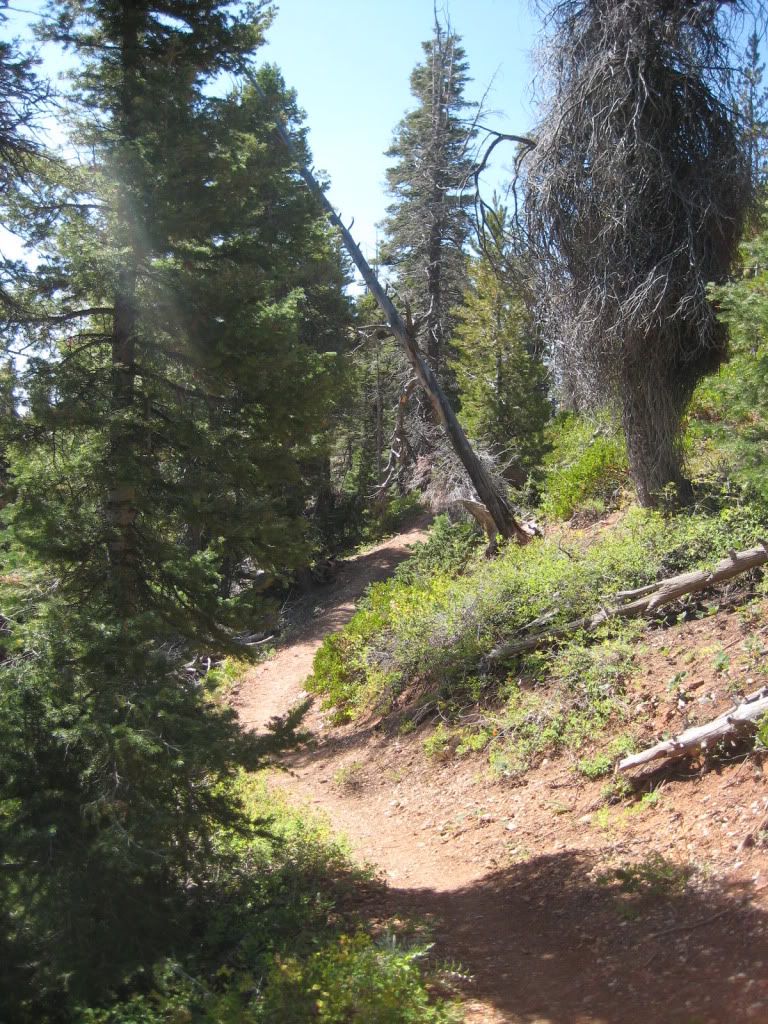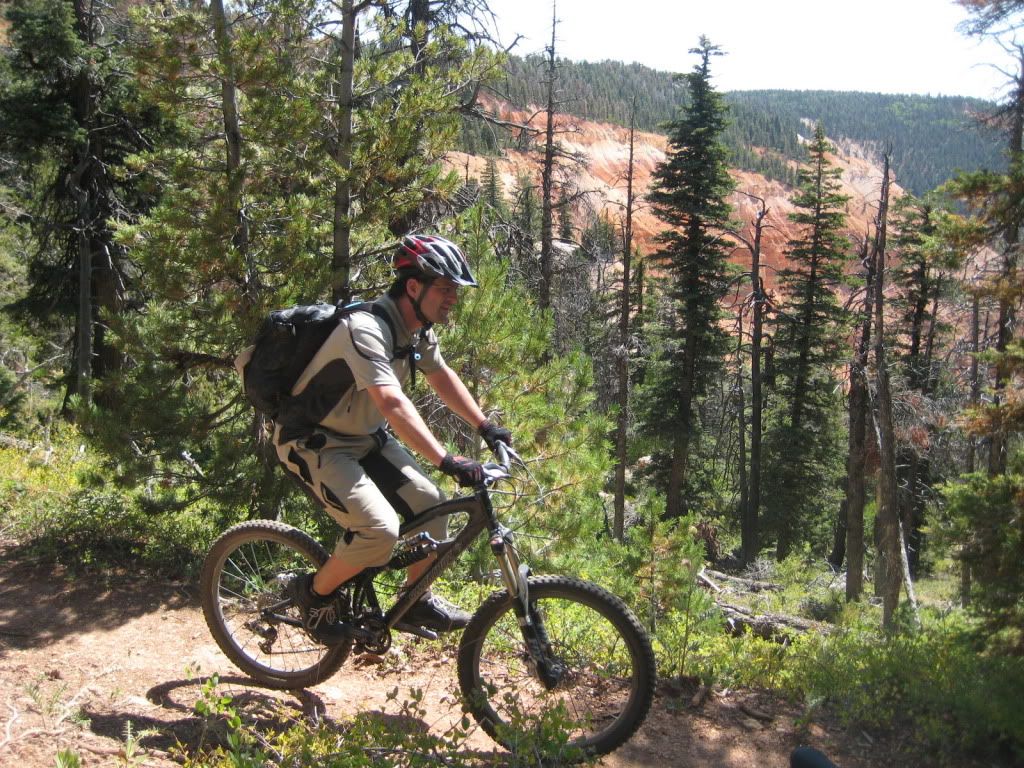 Very sweet...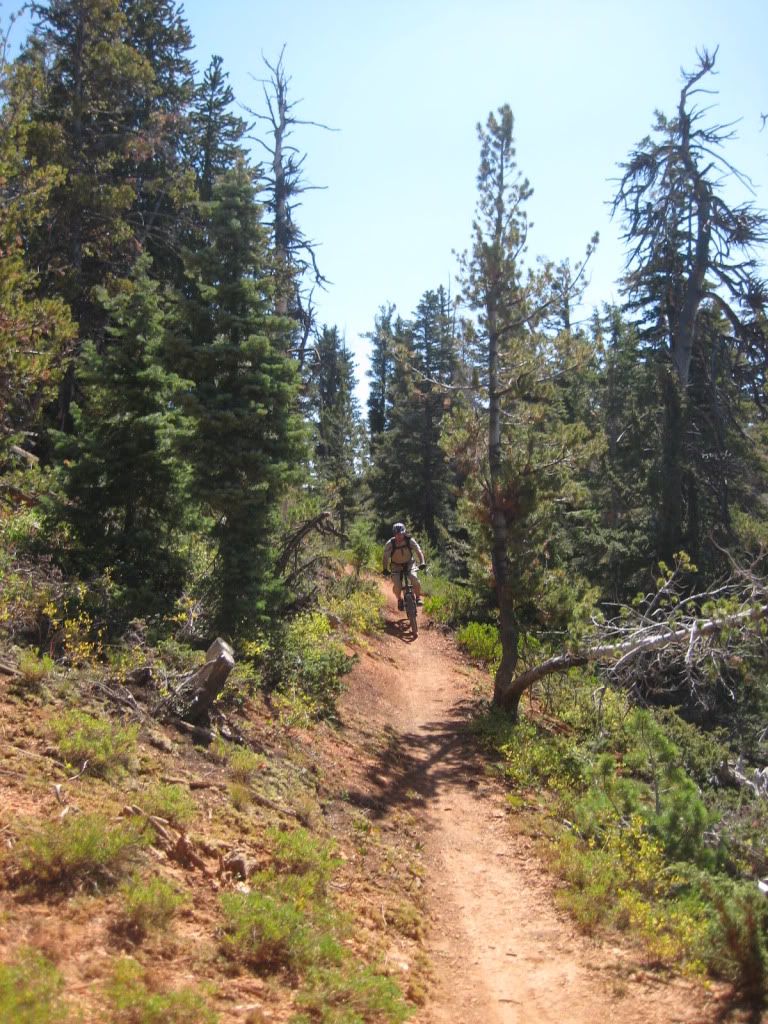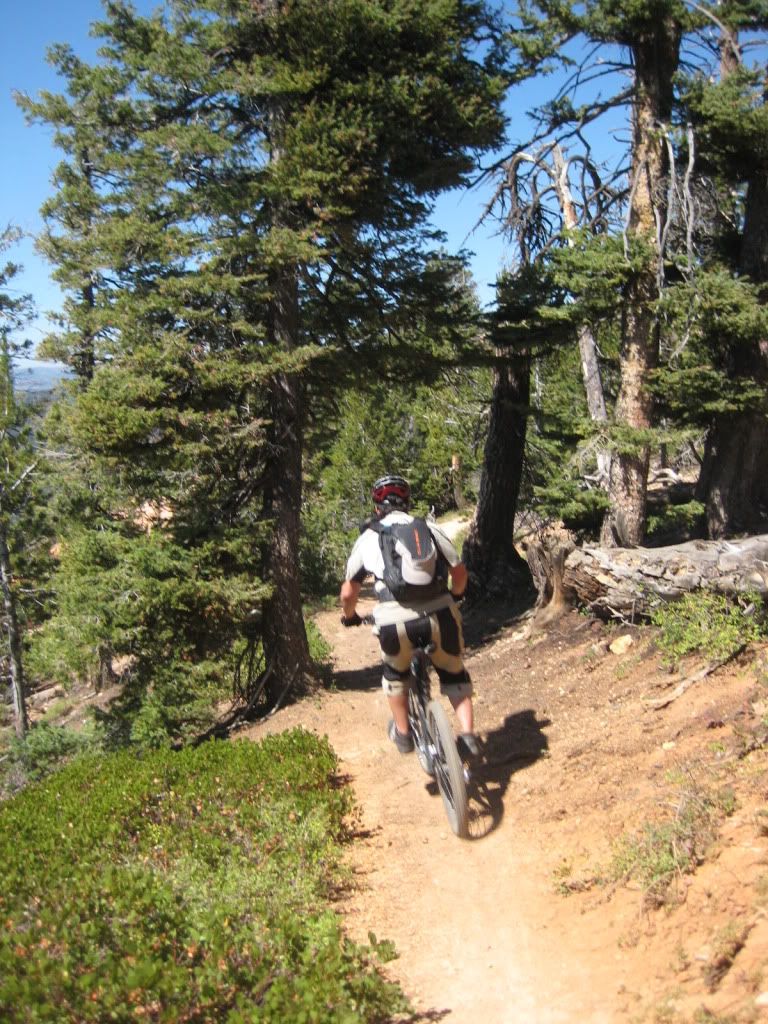 Handlebar pic FAIL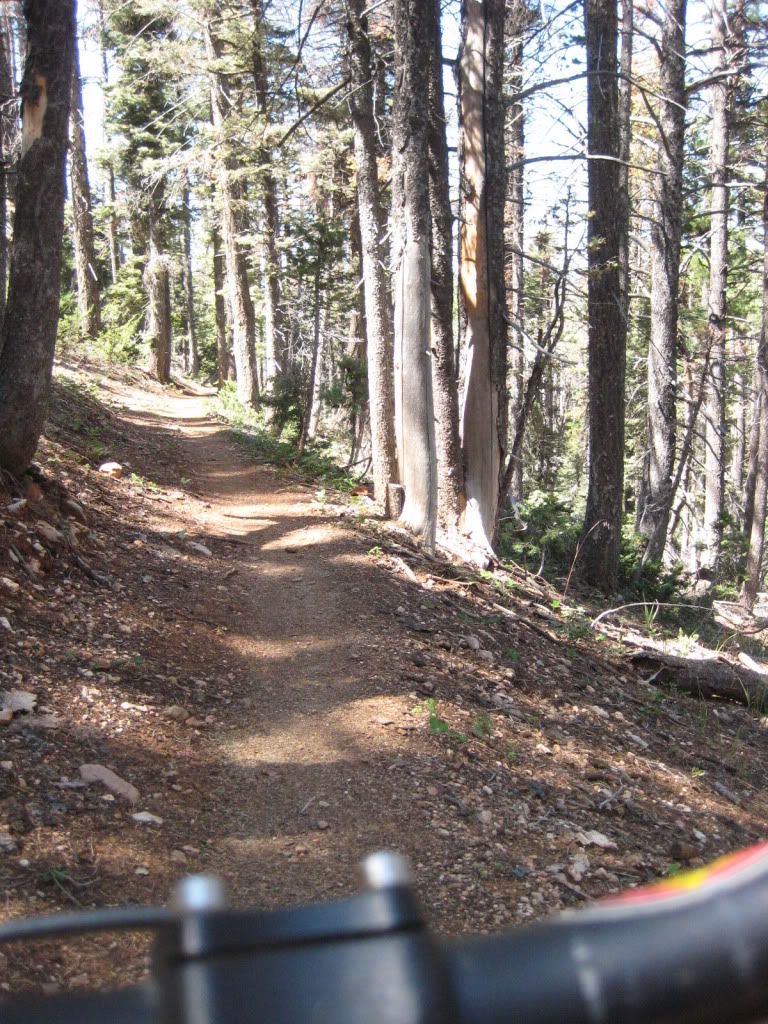 We stopped for lunch at Cascade Falls. QS and Stang check out another overlook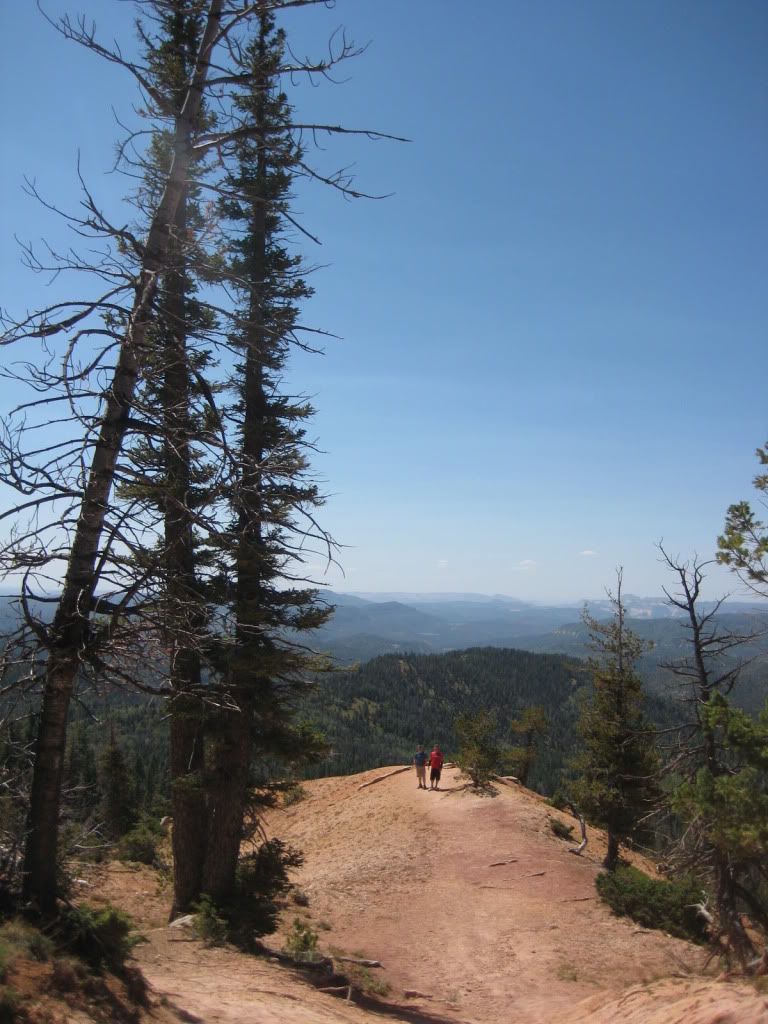 Looking back from where we came
Trail map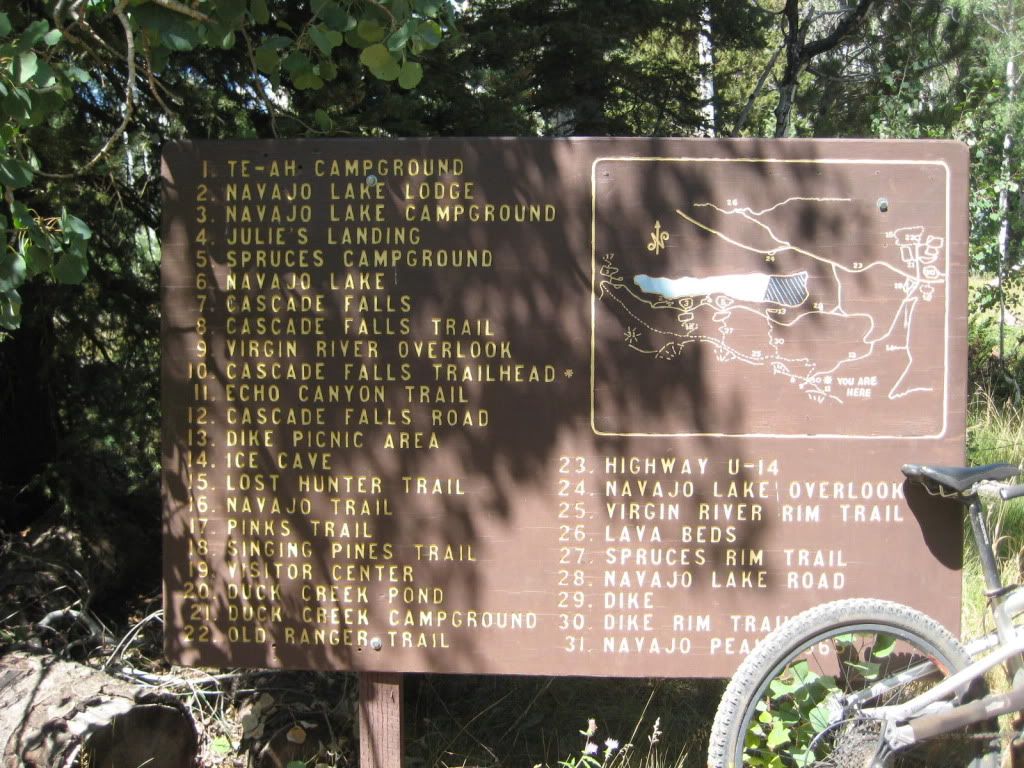 We go that way -->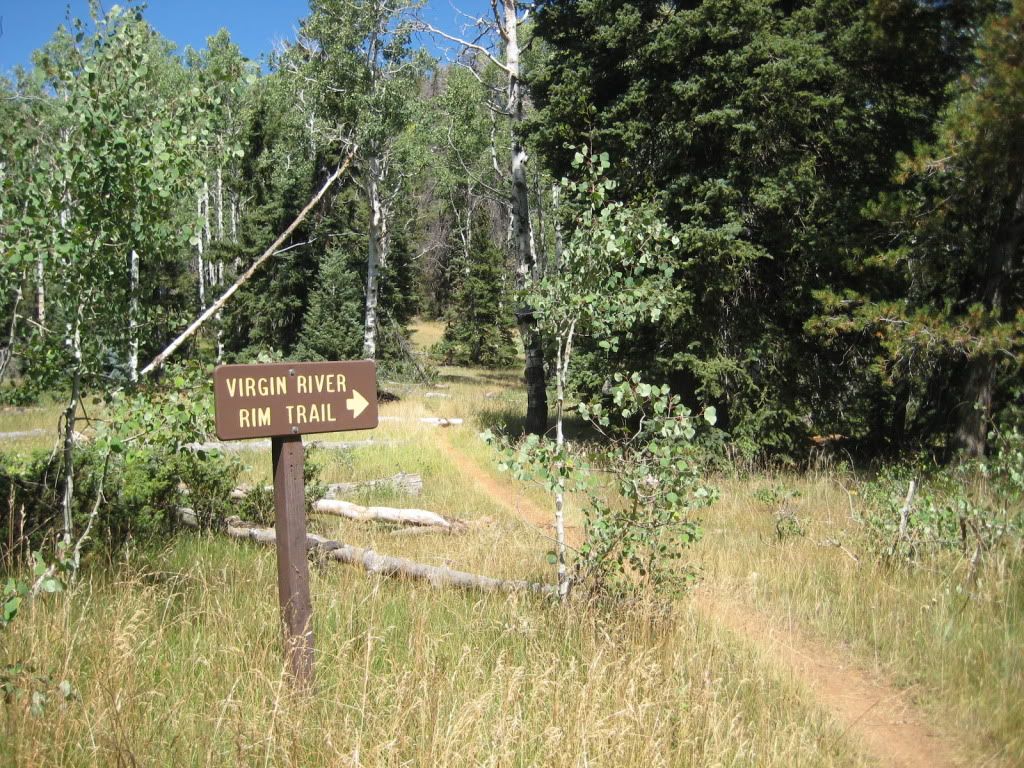 After some more climbing, more views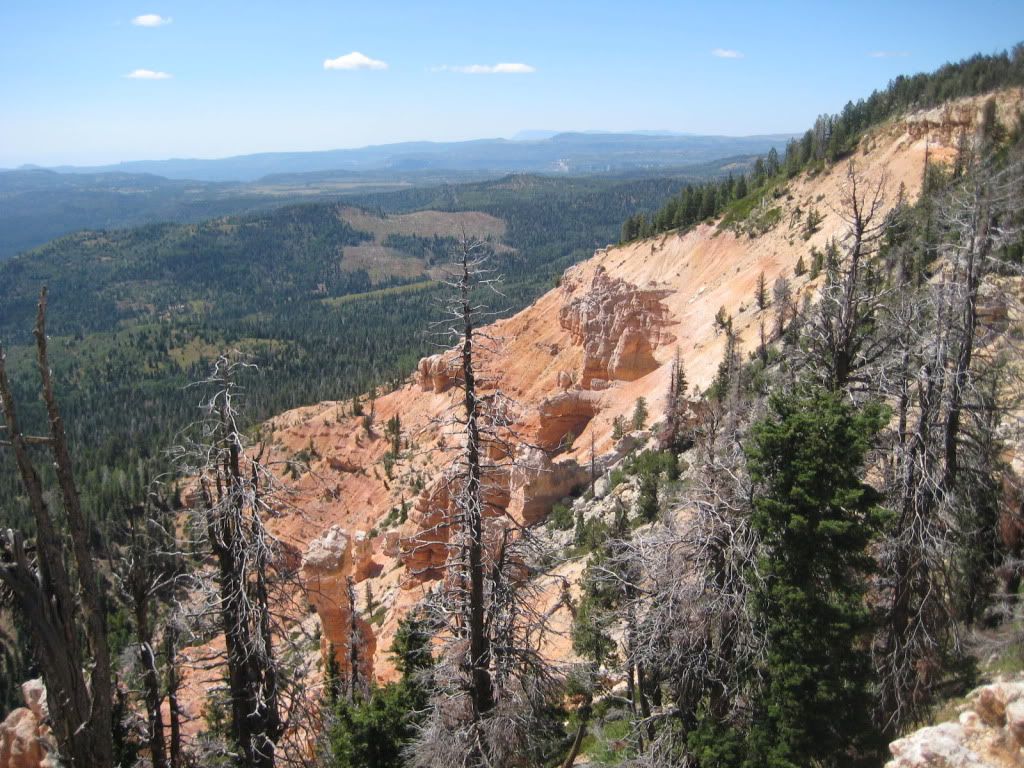 Mike almost takes a wrong turn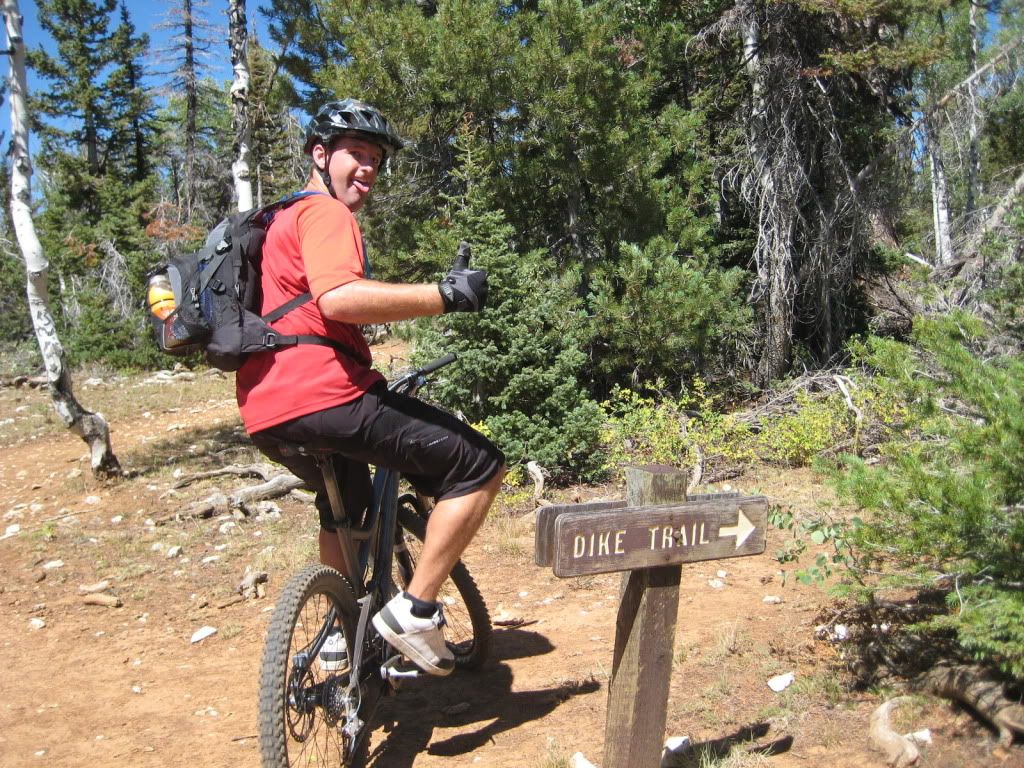 And then spots a UFO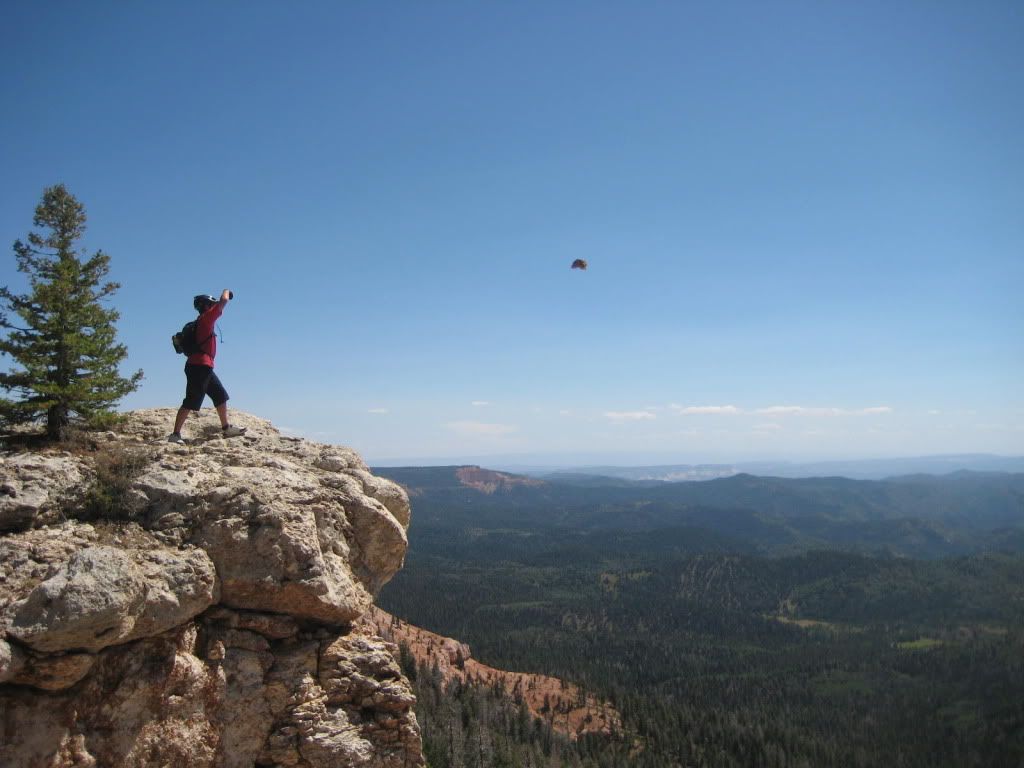 And more views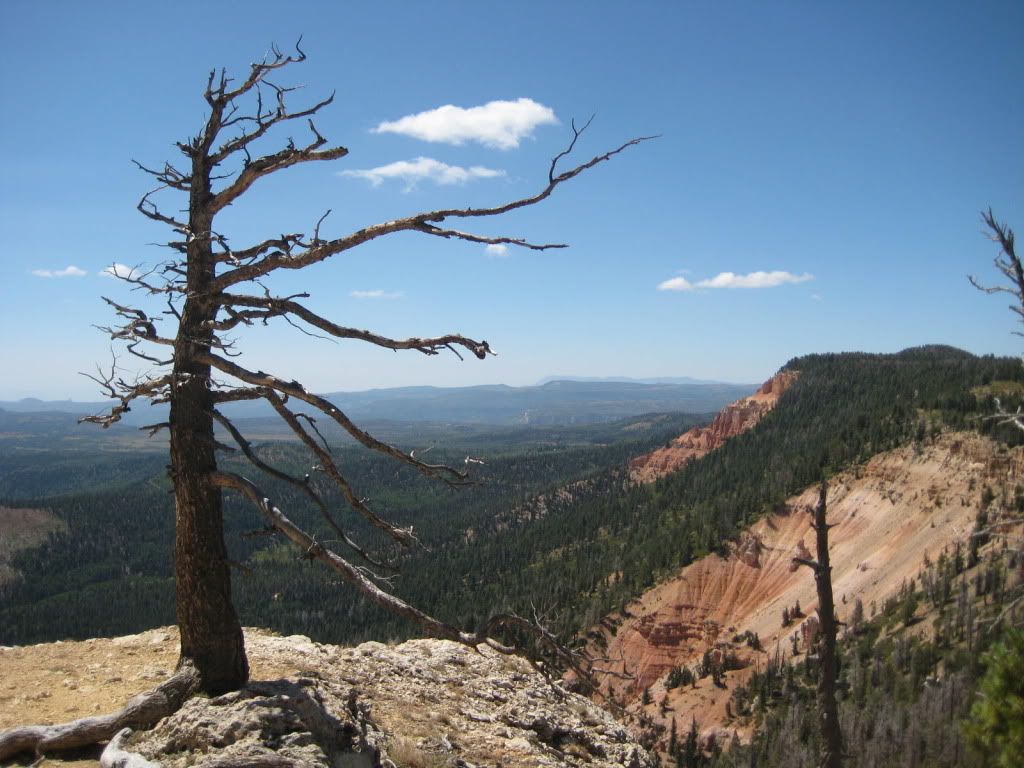 Followed by more s/t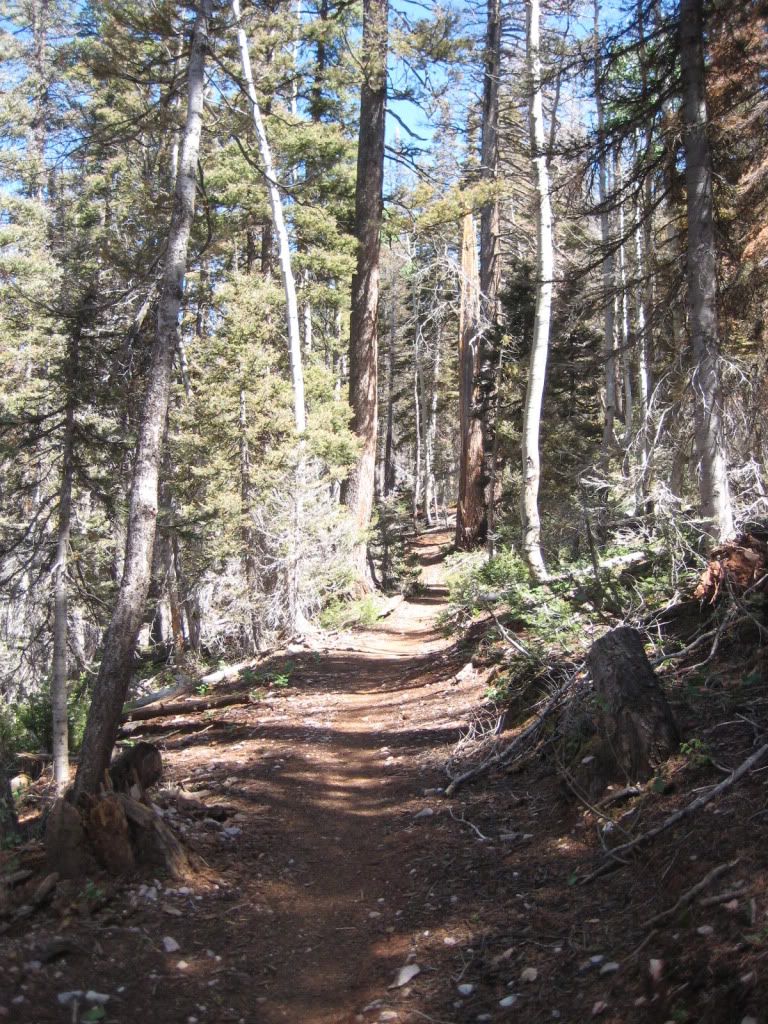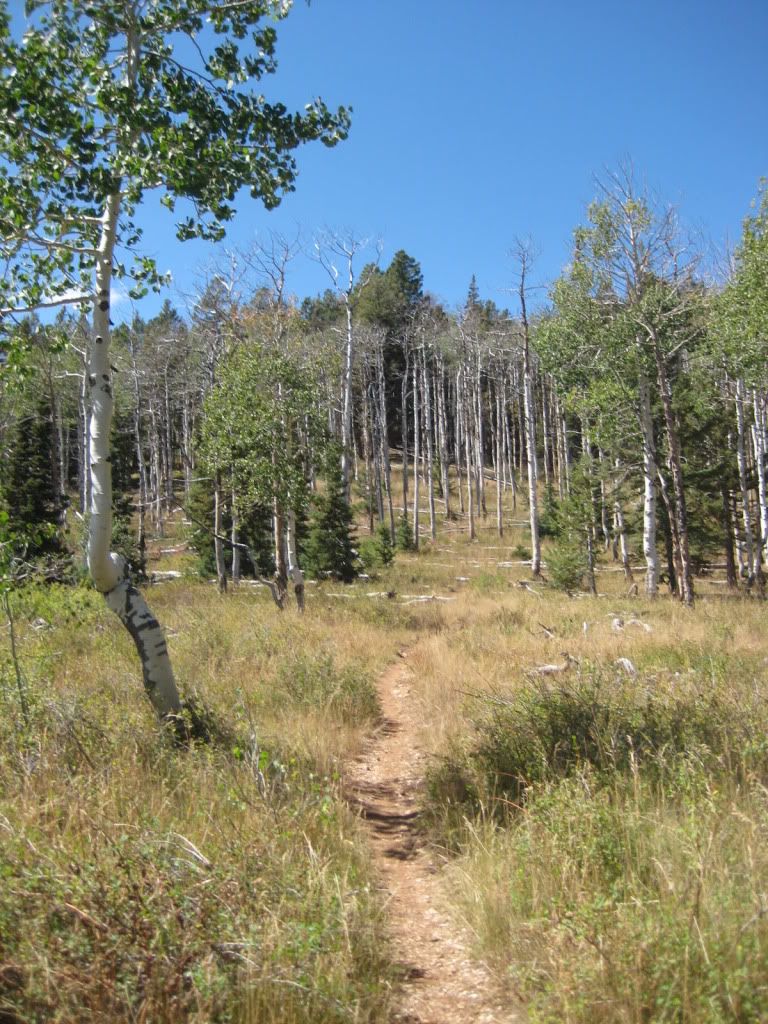 Deno was into it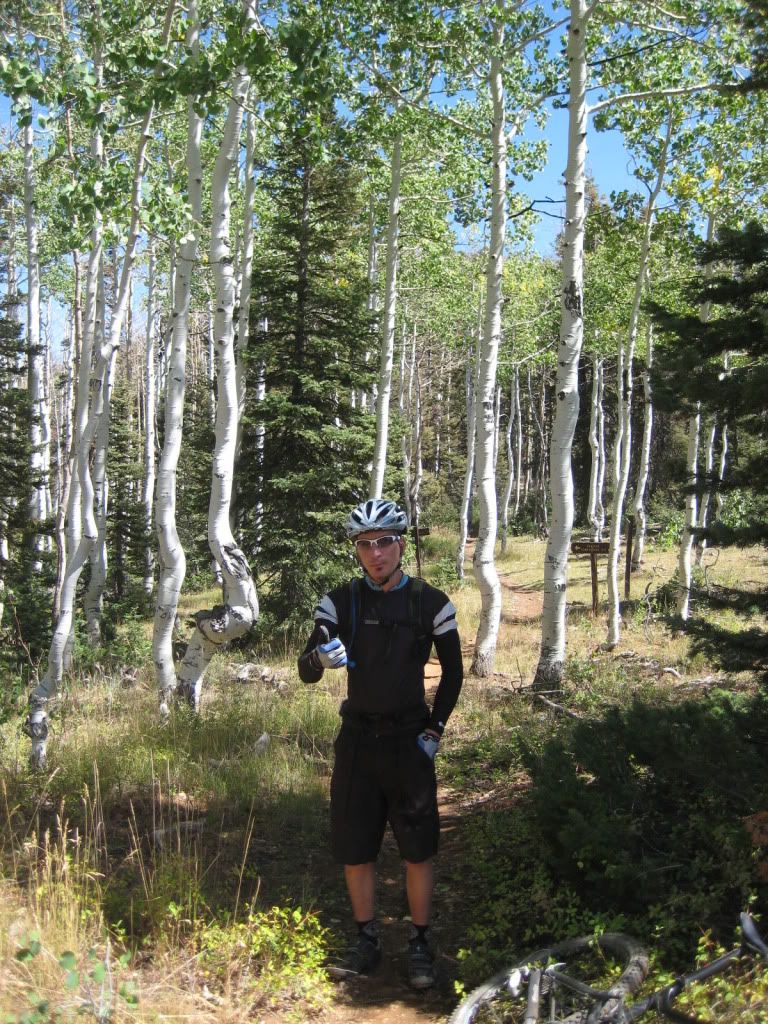 Rest stop
We got away from the ridge top for awhile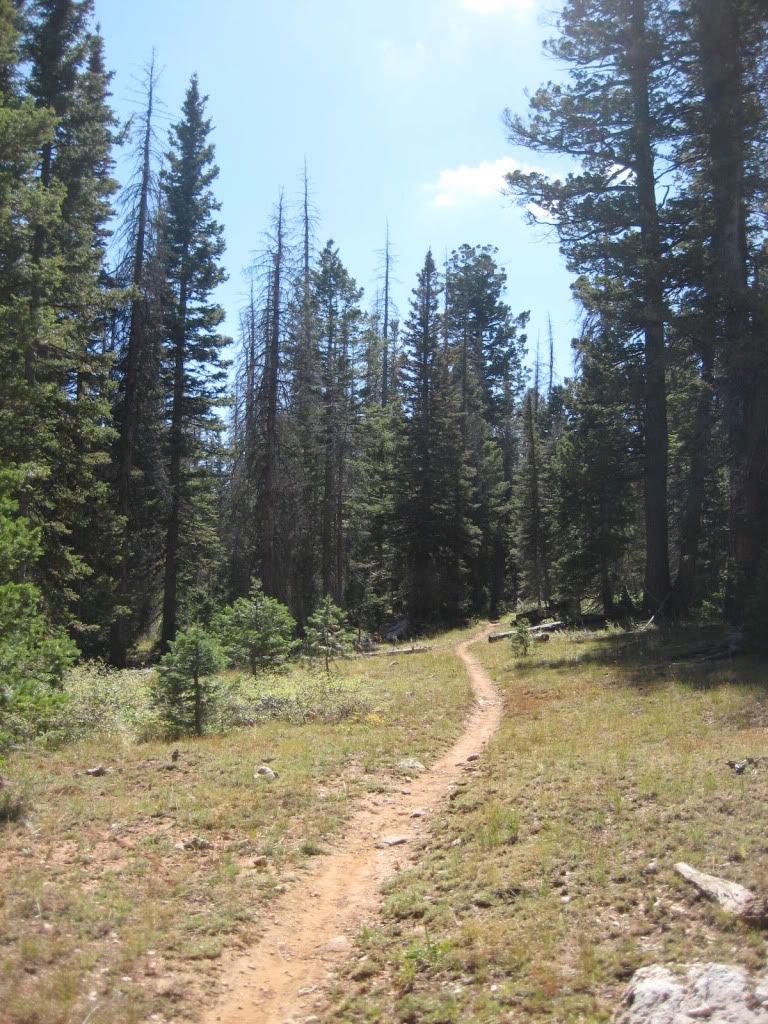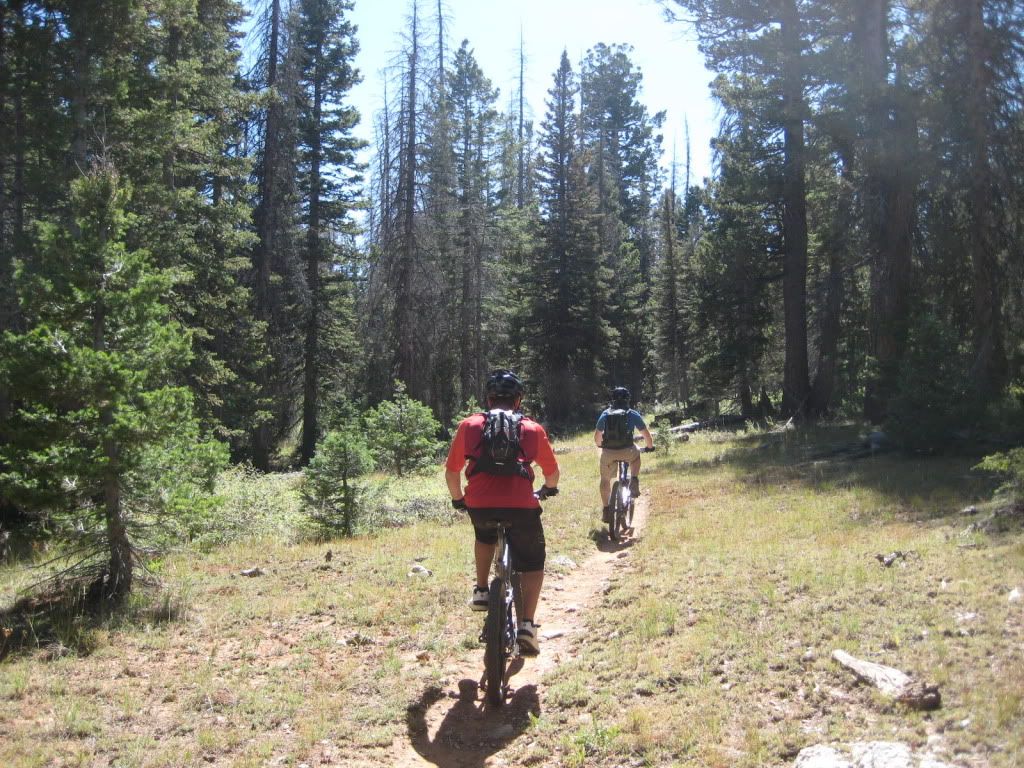 And soon found ourselves above Navajo Lake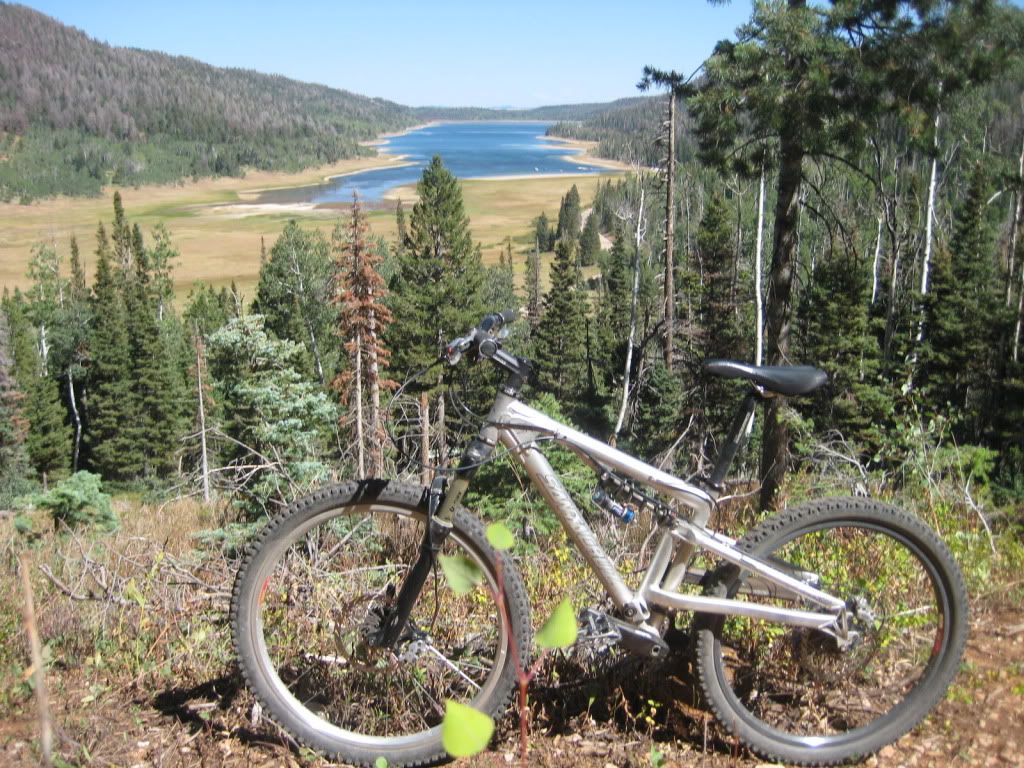 Finally, around 20mi in, we get to the campground where we could refill with water. GP_pilot checks the map and sees only 2 big climbs remaining.
Another rest stop in the trees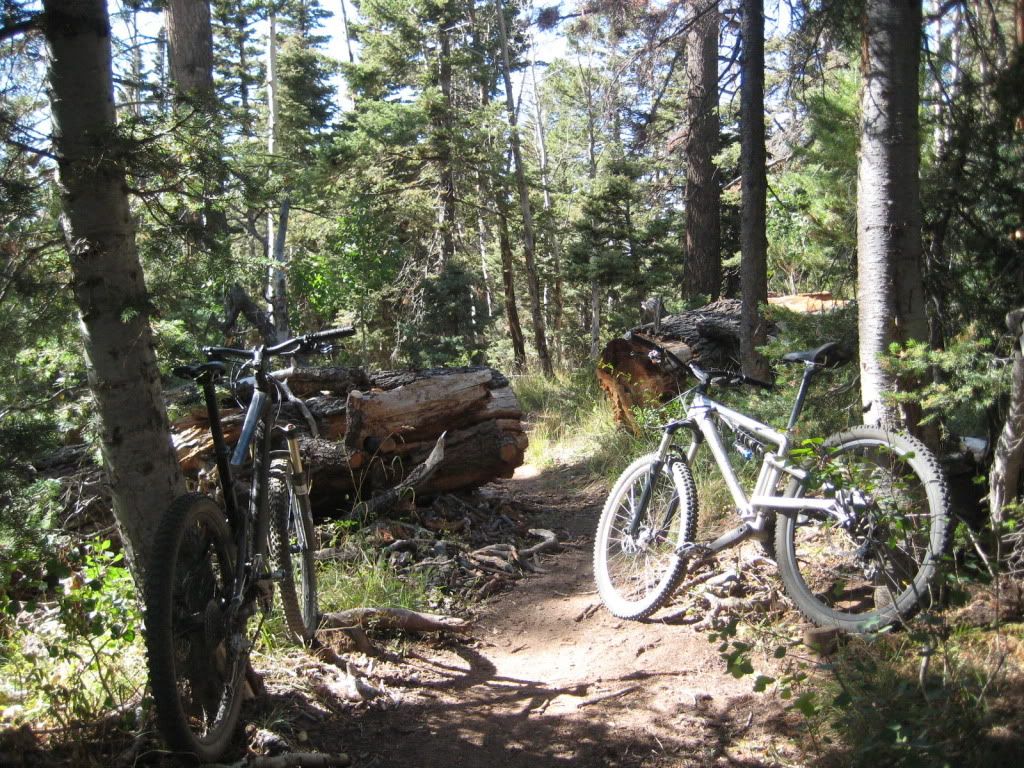 As we climbed higher we started getting into Aspens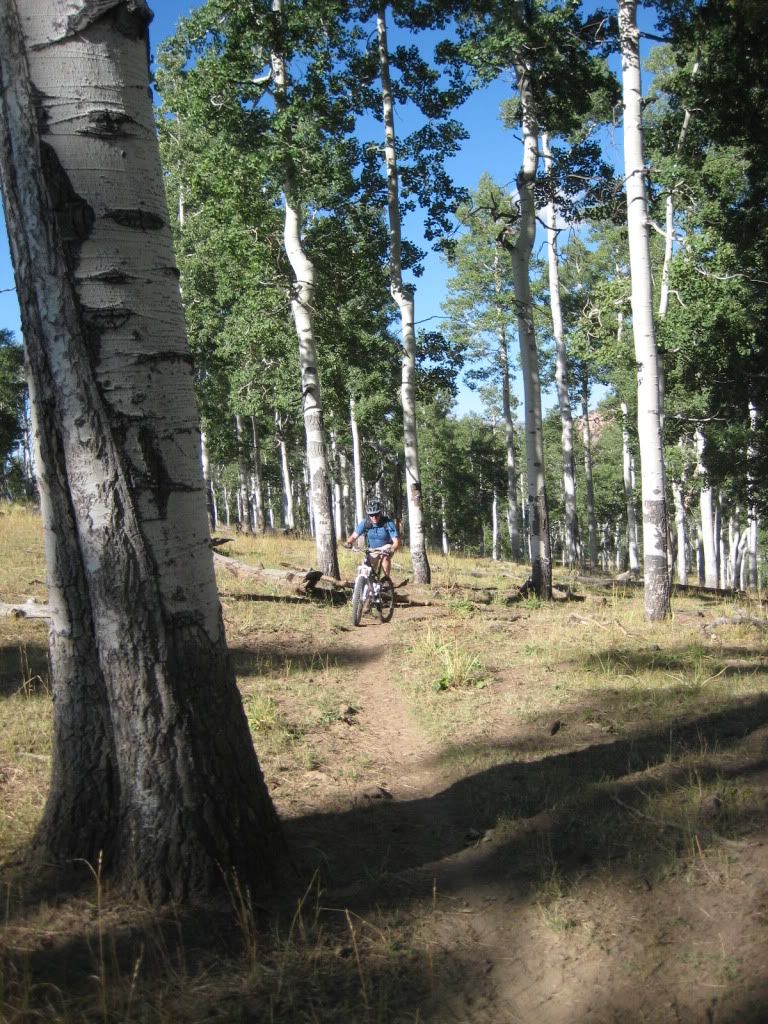 Stang nears the top of the final climb
The contrast of color in the aspens is awesome
GP and QS reach the top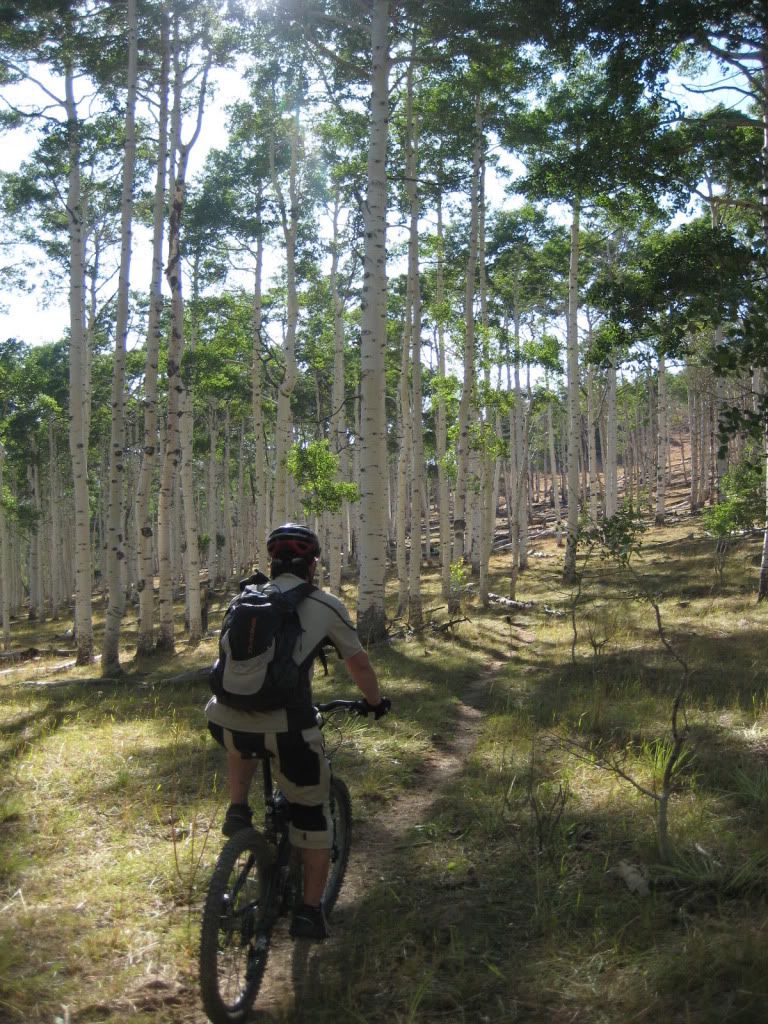 And too soon, it was over. The only letdown for the whole ride was the final couple miles were a fire road descent back down to the rec area.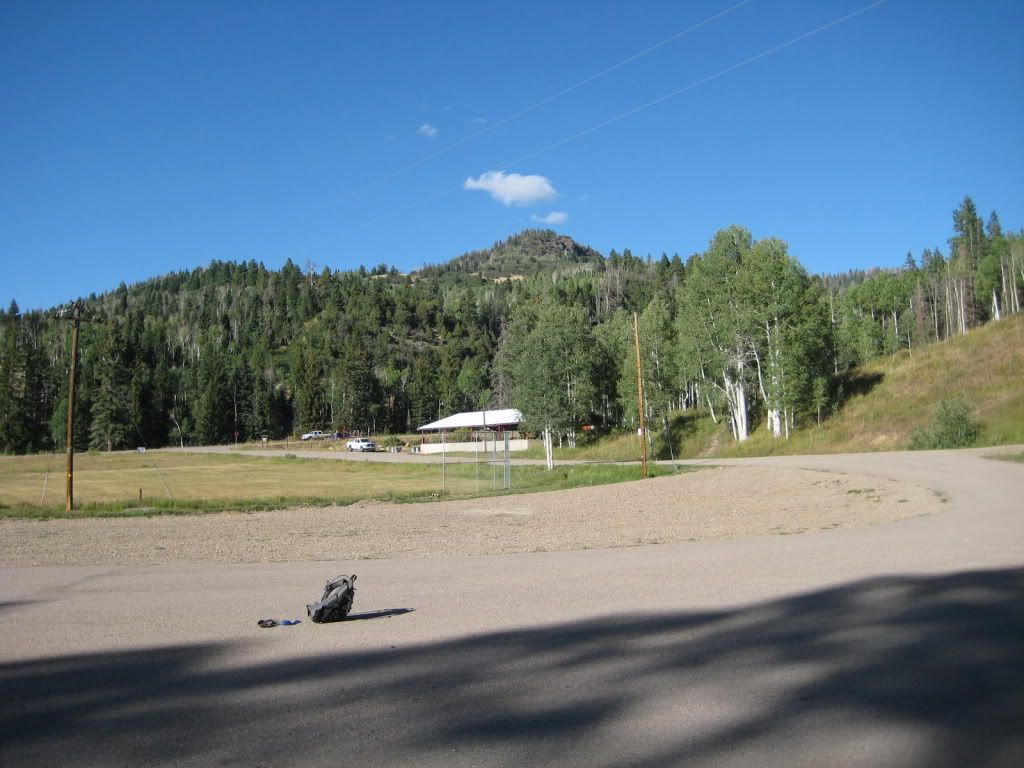 When Sean told us it would take 2 hrs to retrieve the van and pick us up, I jokingly suggested we should build a fire. Knowing it would soon get cold once the sun went down we moved over into the sun. I happened to notice heat rising from a bbq stand and saw the coals were still hot. One thing led to another and we soon had a roaring fire.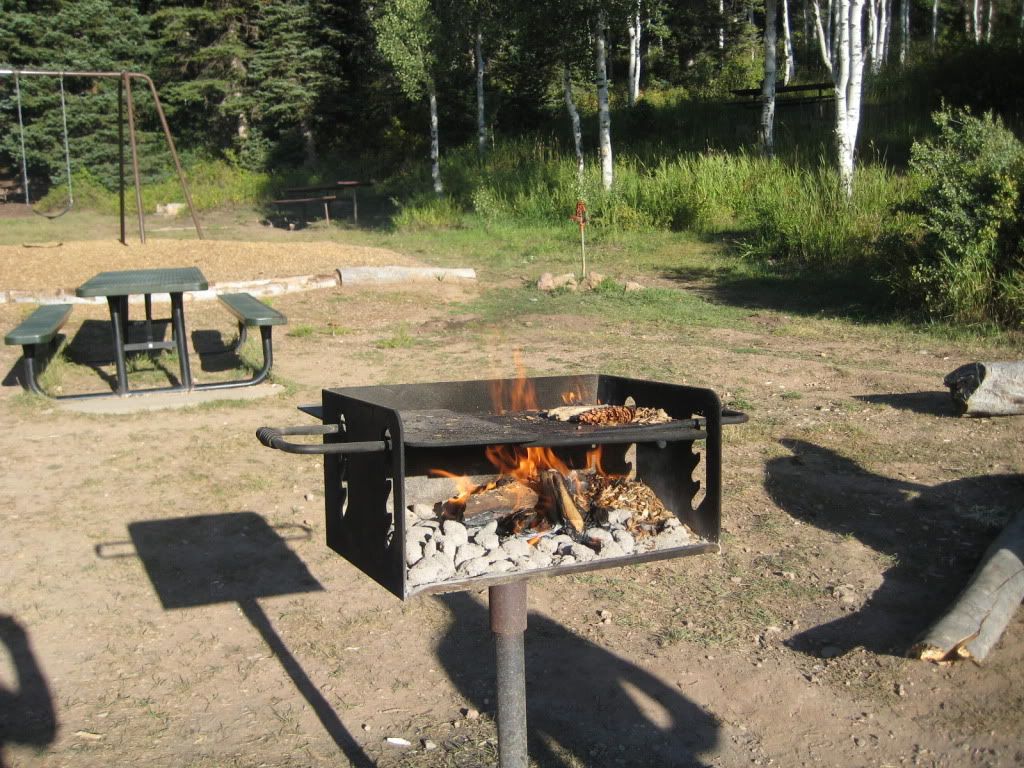 QS FAILed to catch us a sheep for dinner. So, zipper done back up, he decided to play on the picnic tables
That line proved too easy, so a new one was created so he could ride up as well
The bastard gets it first try...
Back to the fire
The end