Day 2:
Woke up a lot of times during the night, wasn't sleeping well at all. I had planned to get up around 530. Woke up at 5, 5:20, must be 5:30 by now why is my alarm not going off? Hadn't set it of course. But it was in fact 5:30 so I got up, ate and packed. Rolling by around 6:30 just as it was light enough to not need lights.
I had 16 miles to go to get to Red Canyon. The first four were rolling jeep road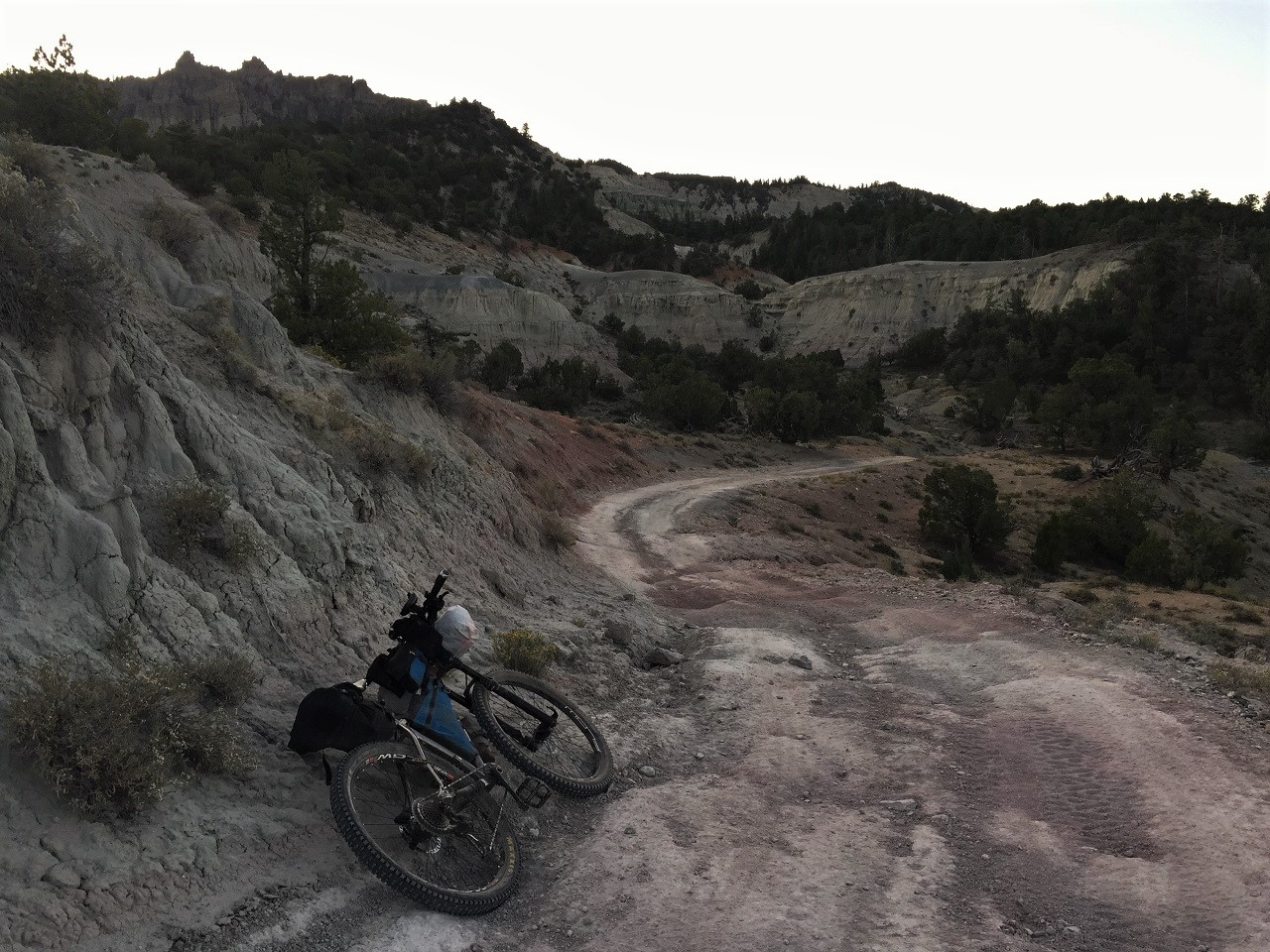 Great views opened up as the sun rose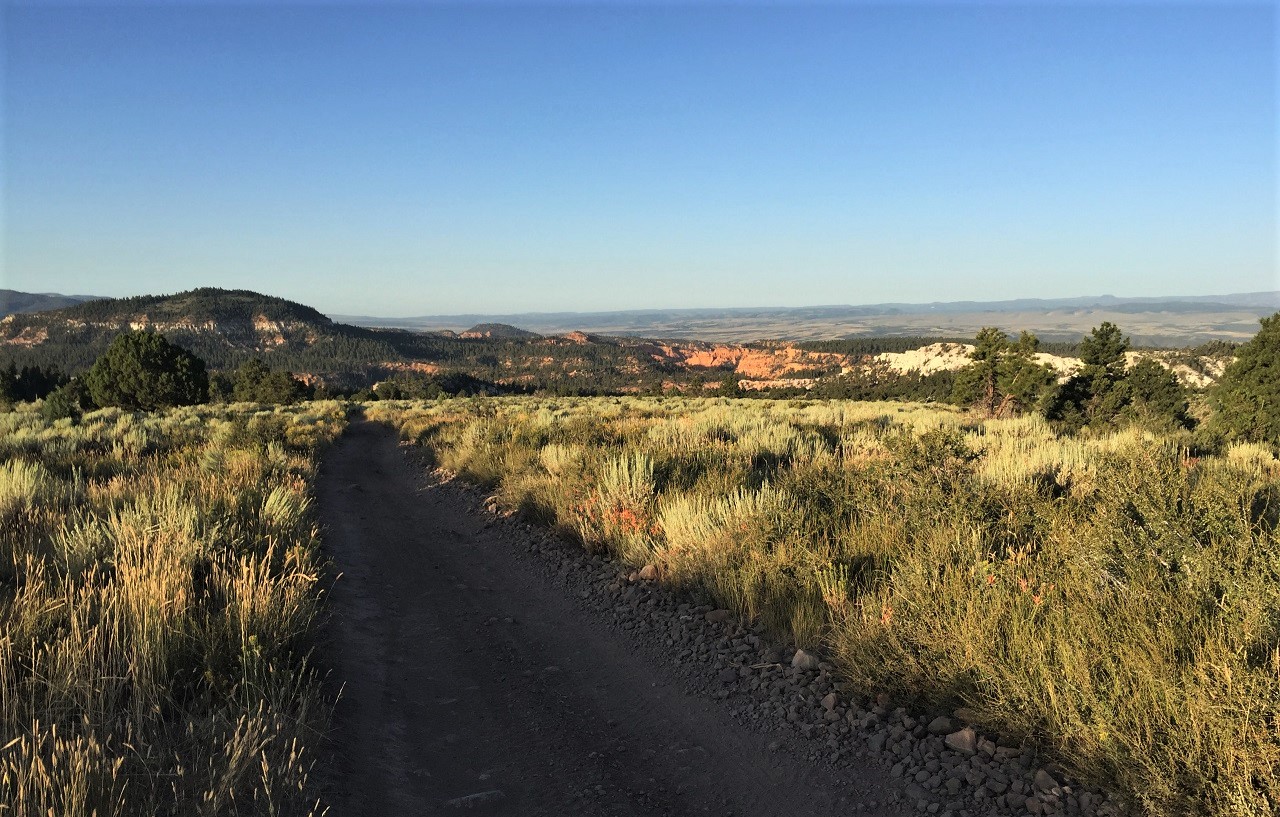 Singletrack started unexpectedly early on the Hancock Trail, a seldom used trail that was pretty raw but rideable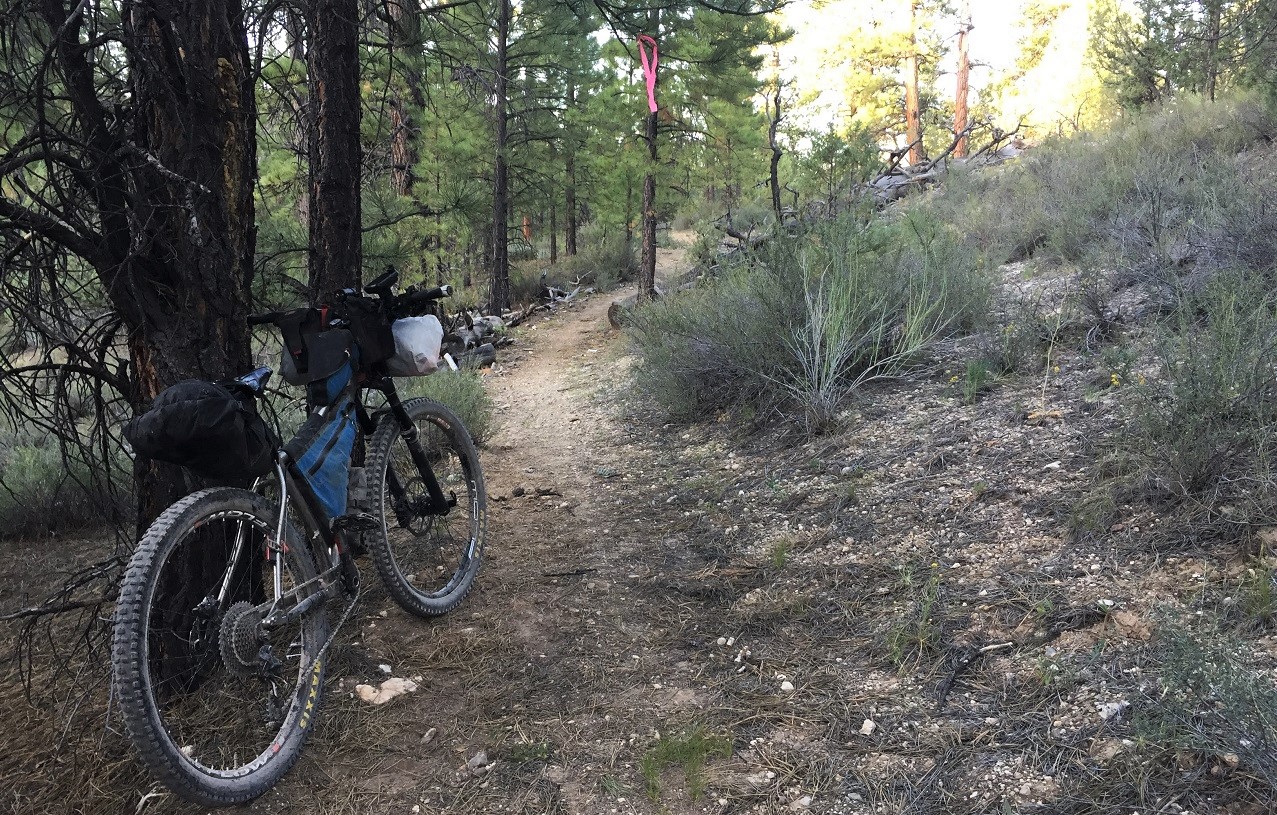 Lonely cow. Usually they run away when a rider approaches, this one just stood there and watched me
Cassidy trail is pretty nice. I had not ridden this section of it before. Some short steep HAB's but otherwise it was rideable.
Ran into some locals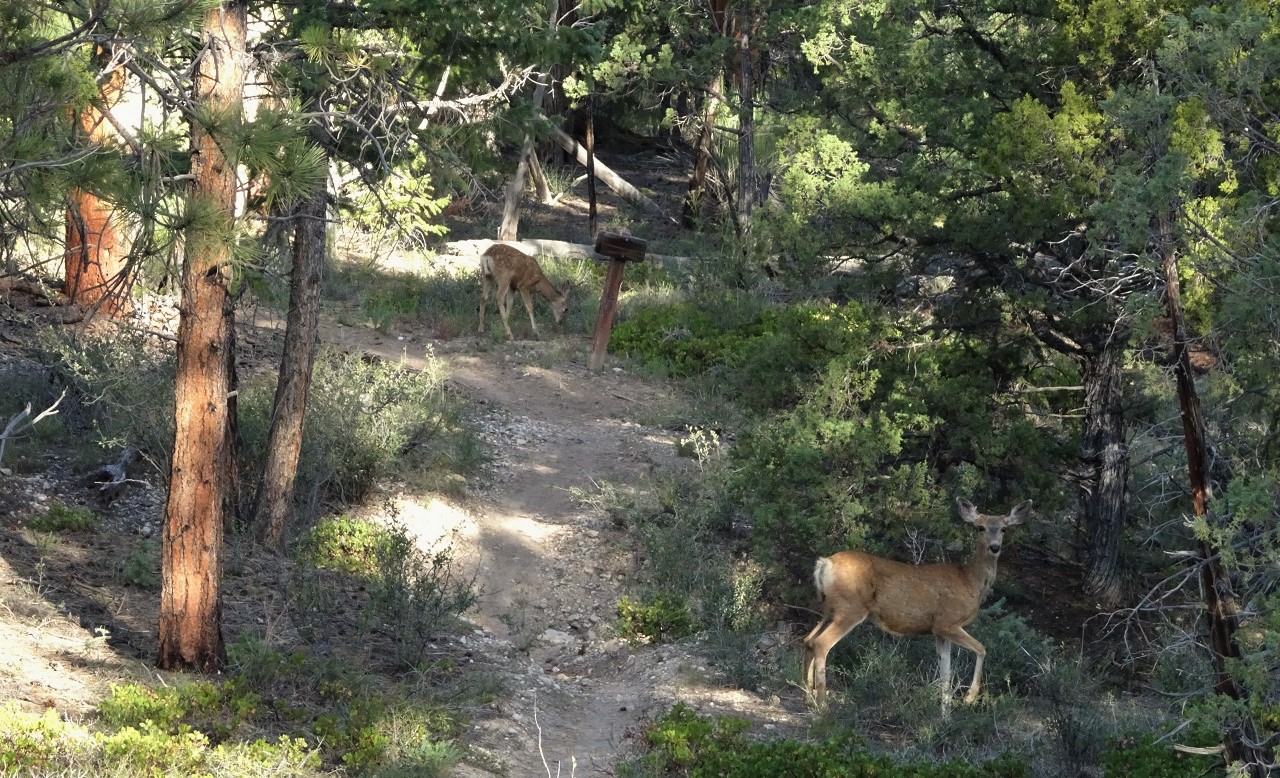 Lots of variety too - red dirt, white dirt, pine trees, scrub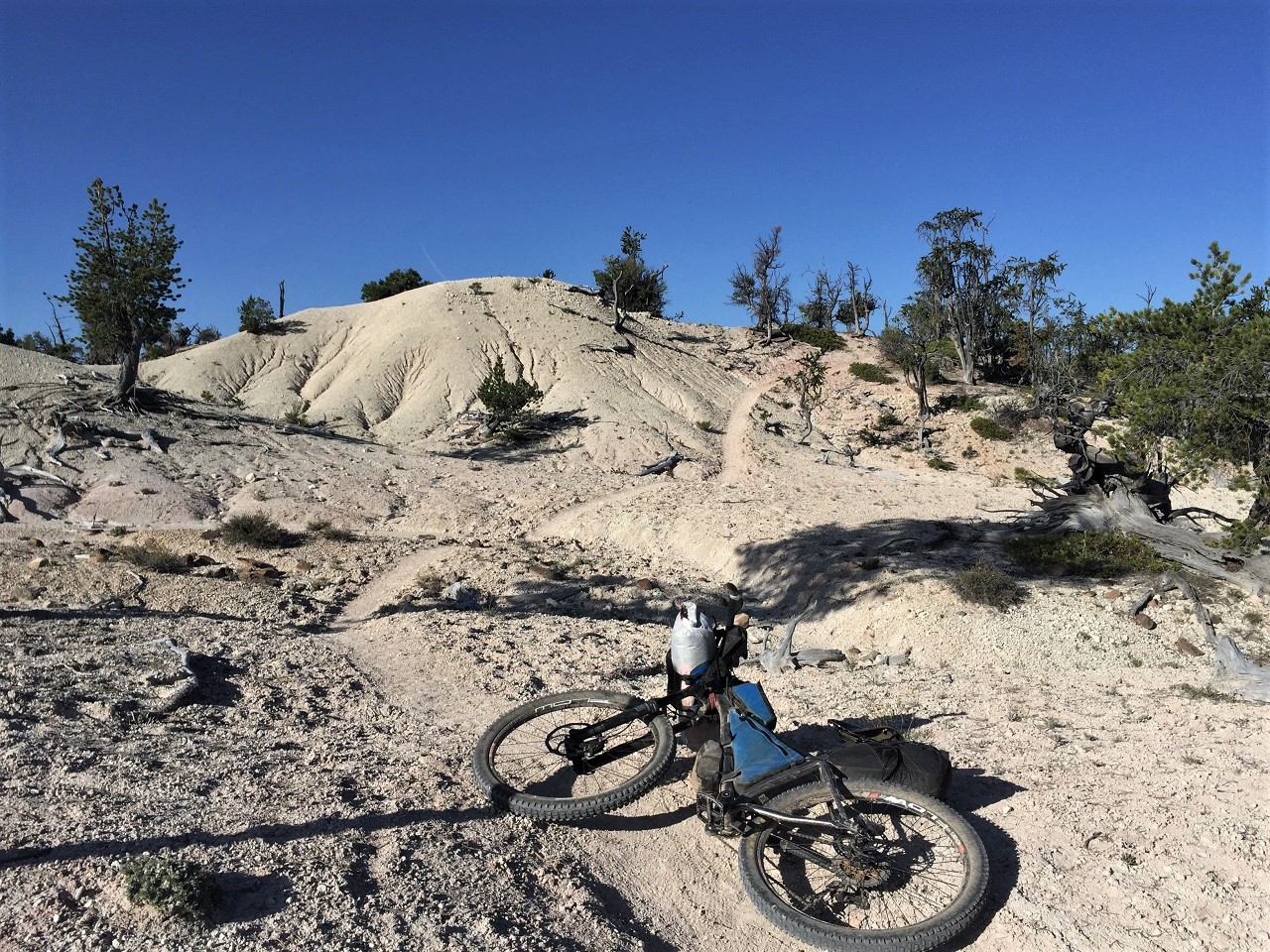 This view was spectacular. Photos don't do justice how much the colors popped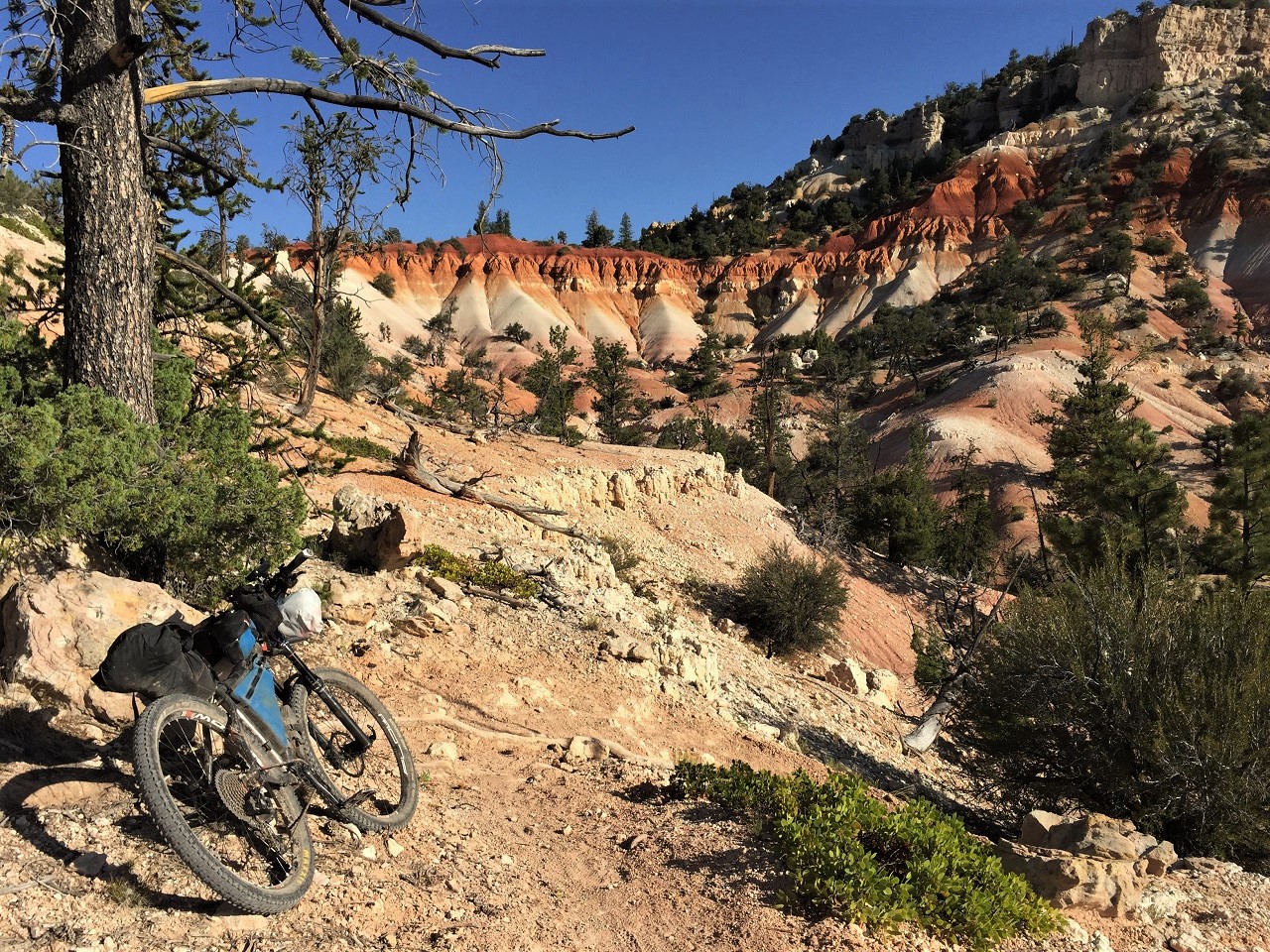 There were a few tough but not too long climbs out of each canyon. And then a long fun descent down to the Hwy in Red Canyon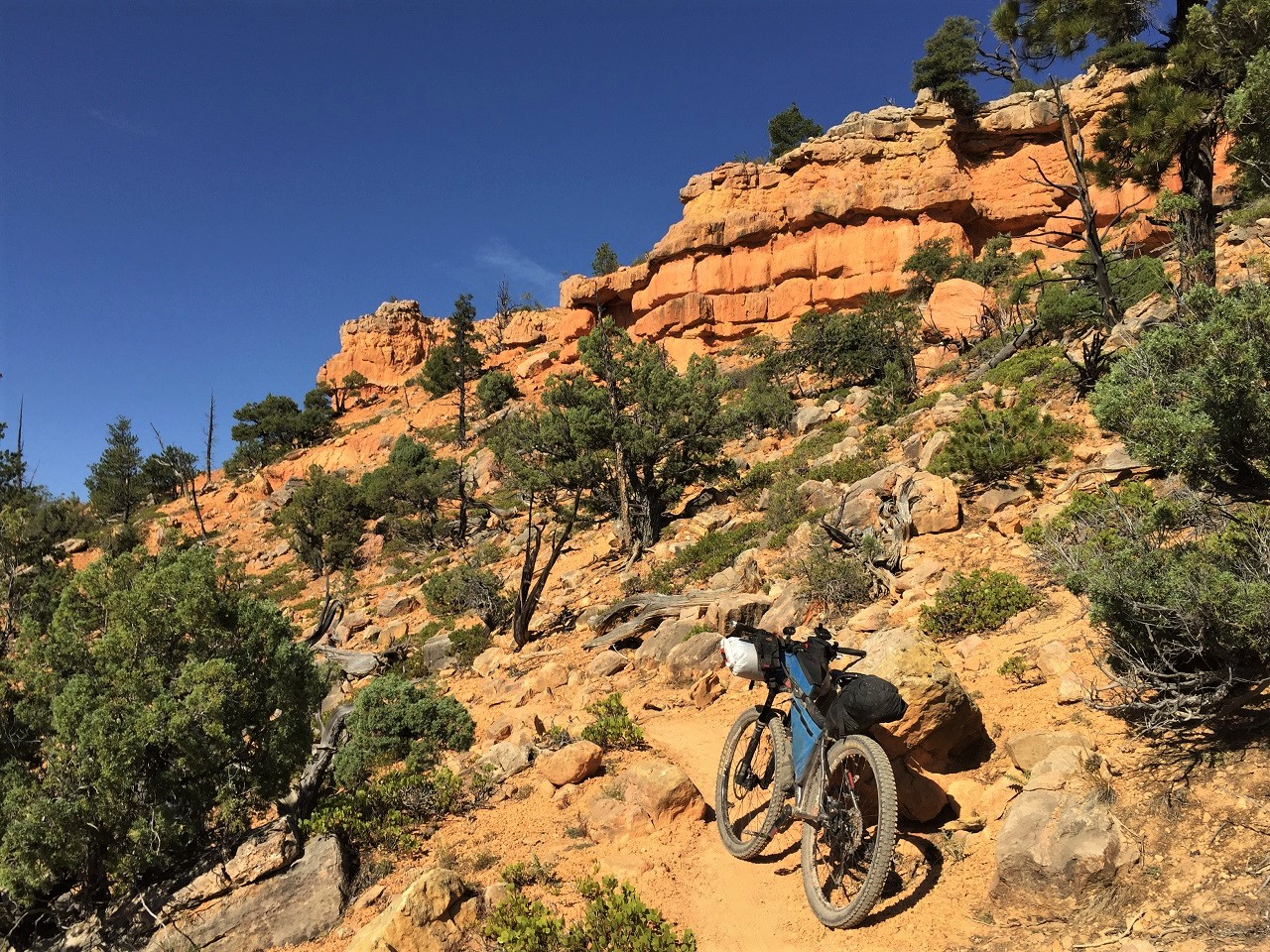 After a quick stop at the campground for water I braved the bike path overrun with tourists on rented bikes shuttling back to Red Canyon. Then finished the 2 mile climb up to Thunder Mtn trailhead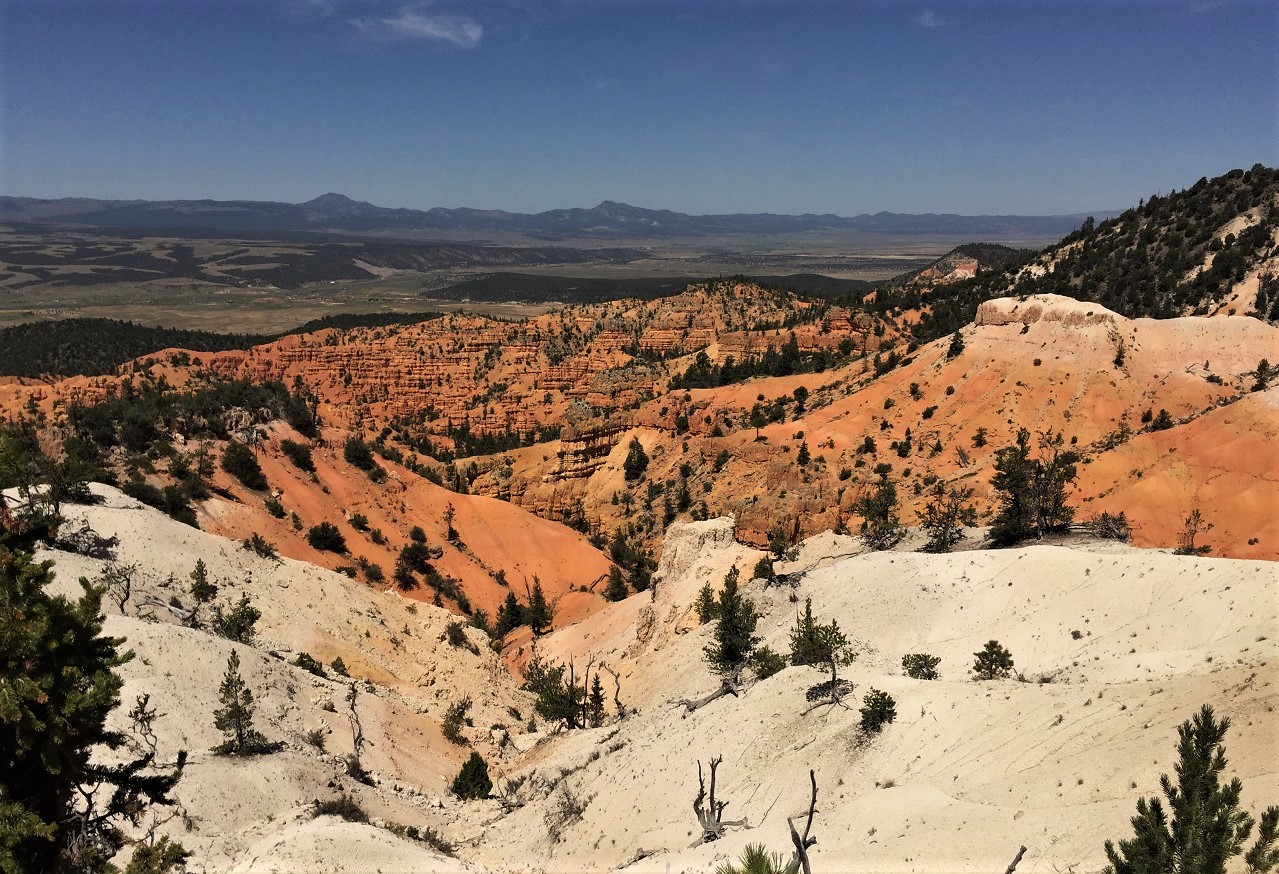 Was hurting by this point and had to push the bike up all but the easiest grades, so I just slowed down and enjoyed the views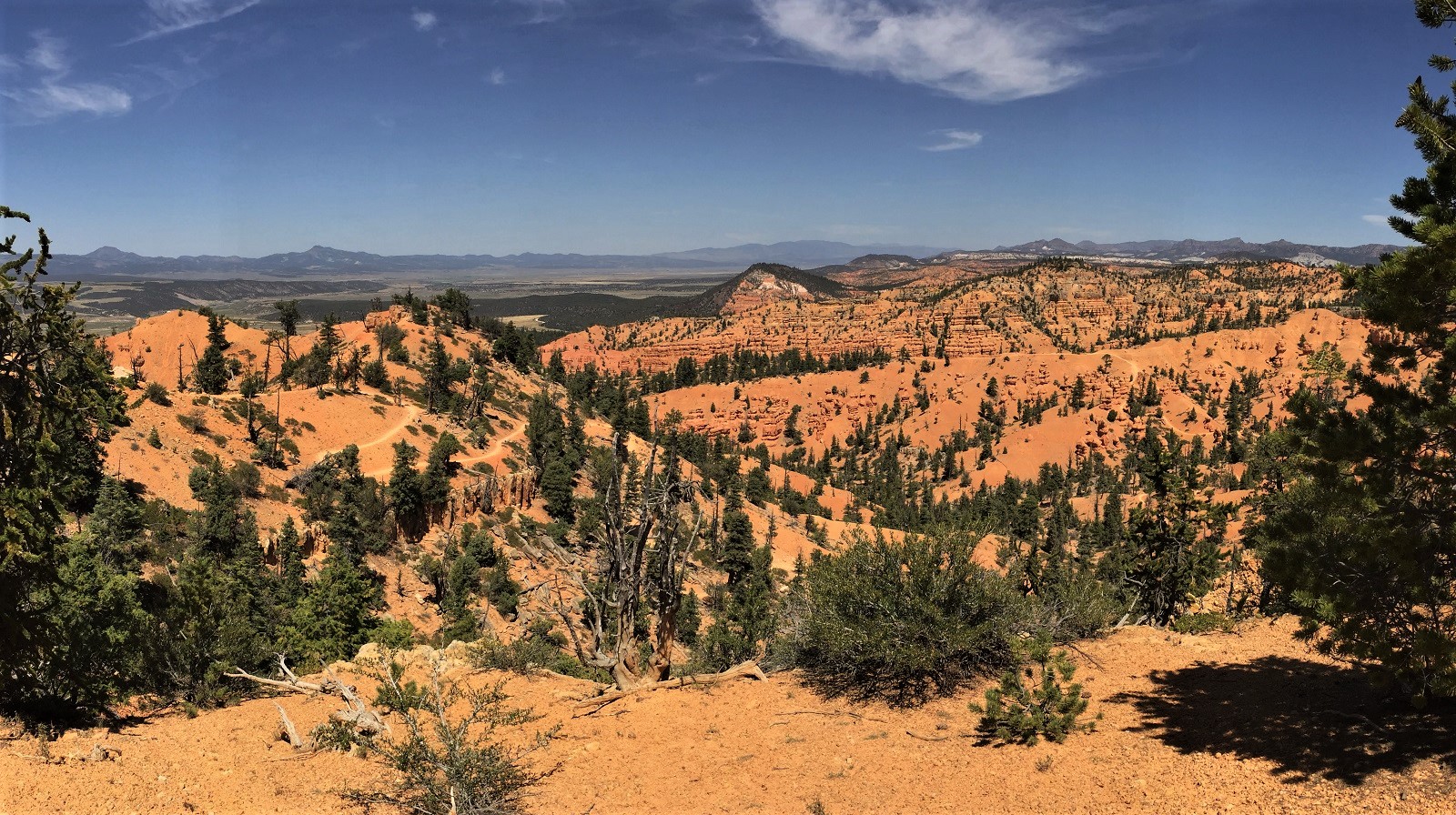 Always a favorite spot
For those who have ridden Thunder Mtn - have you ever noticed this sign and wondered what Grandview trail is? I sure did.... It runs for about 85 miles around the south end of both the Paunsaugunt Plateau and Bryce Canyon NP.
I was pretty baked by the heat at this point so I decided to crash out in the shade and have a nap. Ended up resting for almost 3 hrs. 406 caught up to me here and had run out of water, so he had to finish Thunder Mtn and get water at the ranger station. He'd catch me again just as I was riding away on Grandview.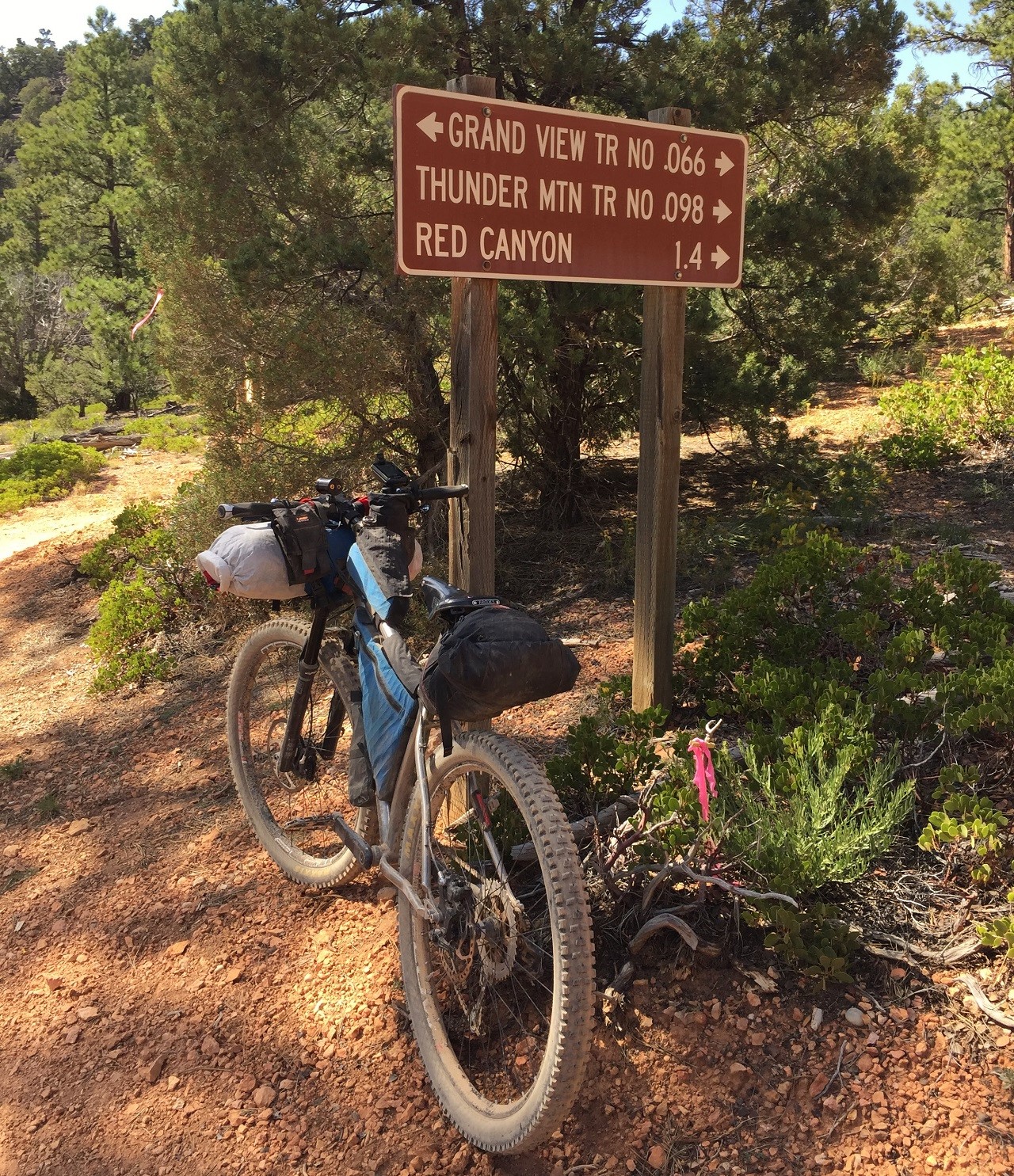 Grandview is a mixed bag. Some sections like this are great. Some are terrible, and some barely exist. Cool backcountry adventure riding.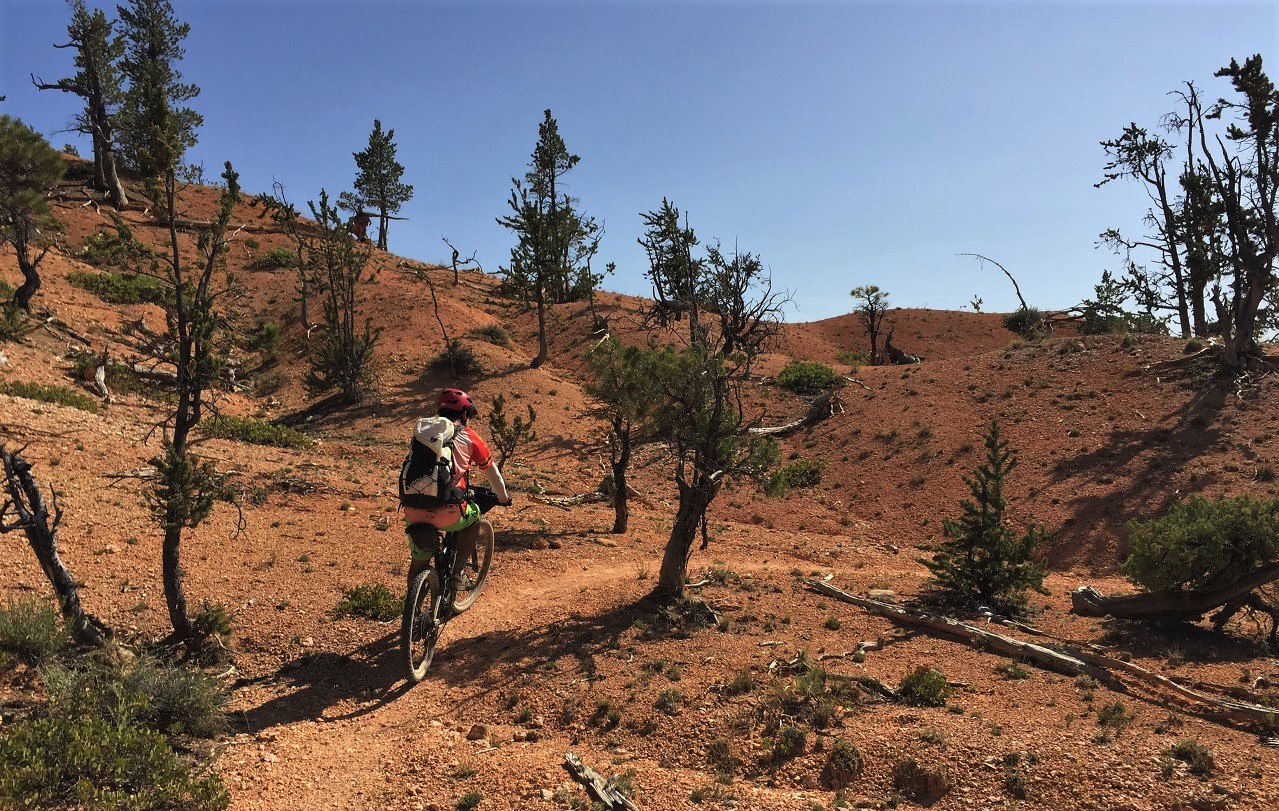 Lots of character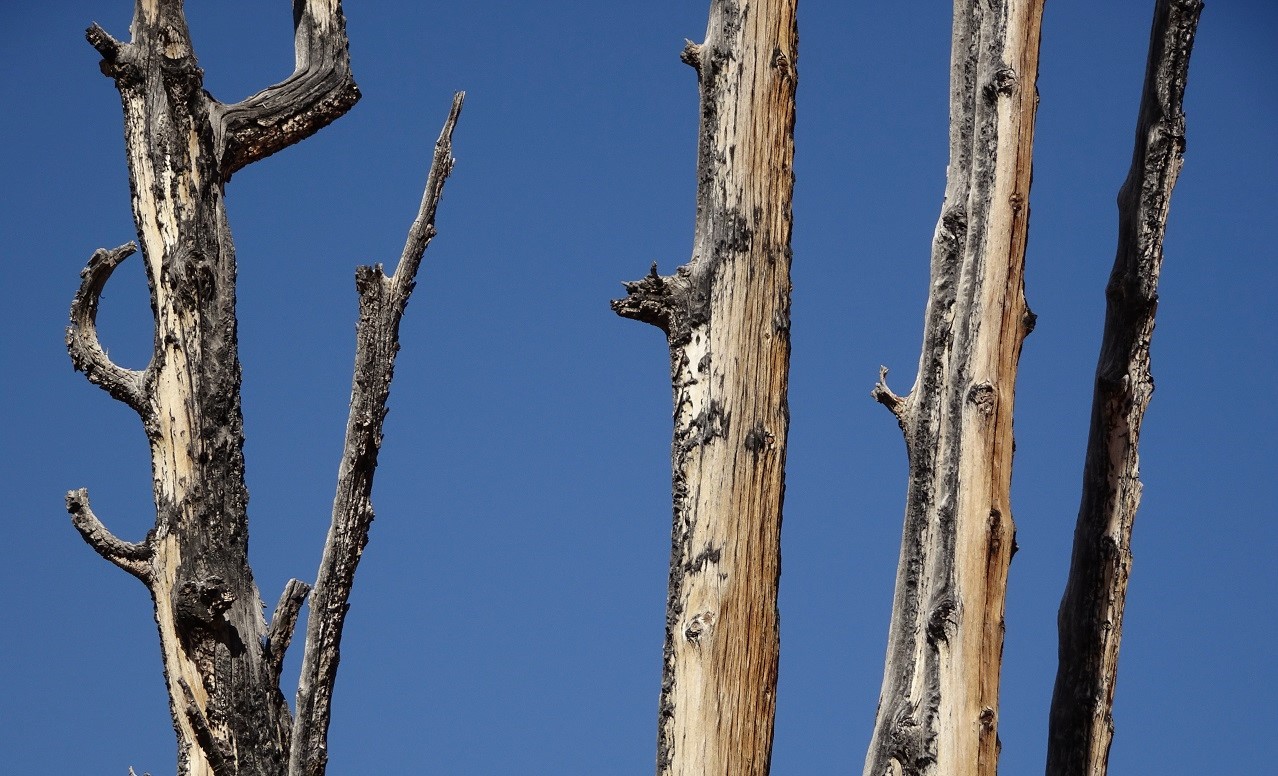 Another good section, with some steep HAB in the upper right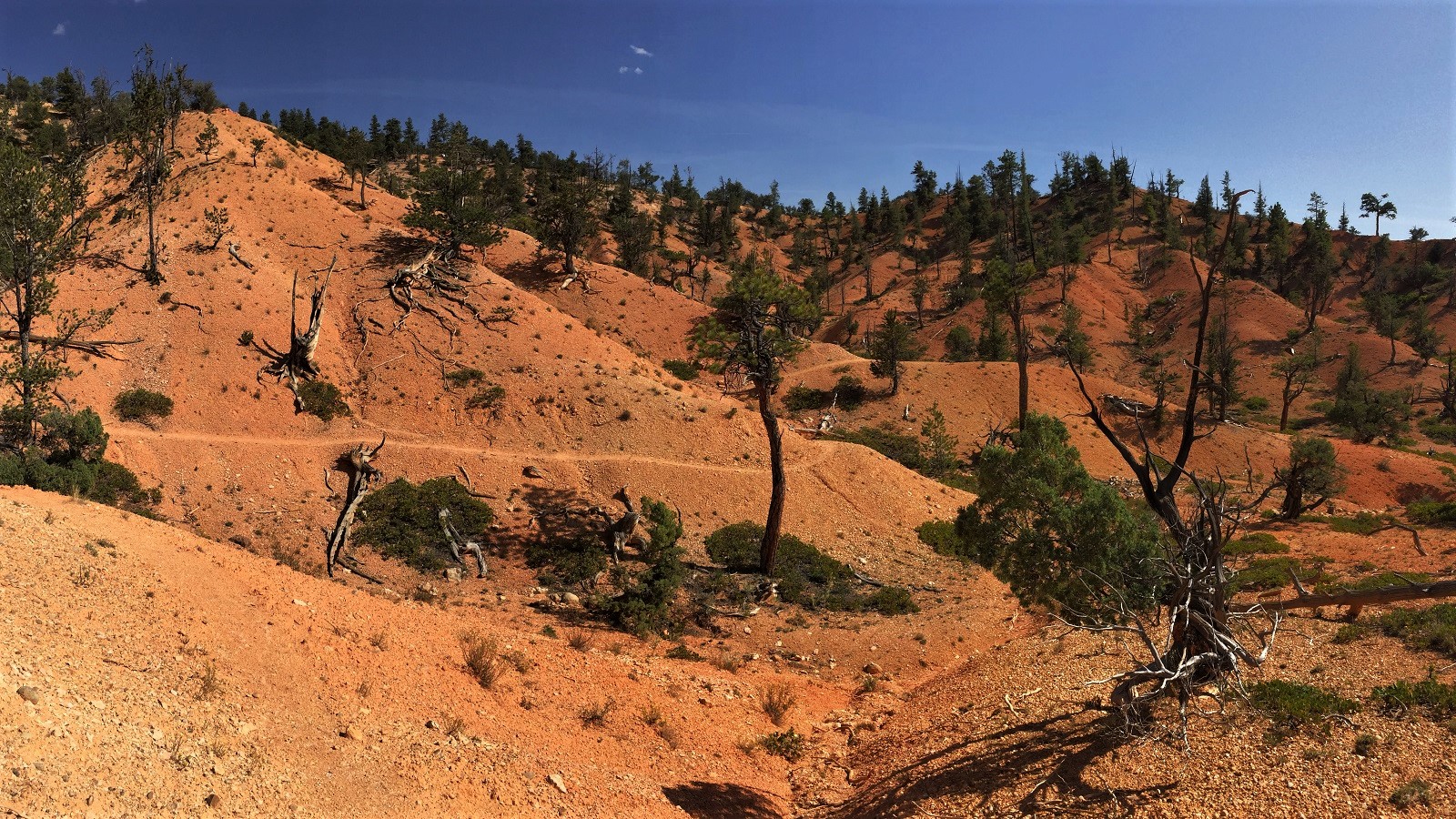 Flowing stream was reported at Hillsdale Canyon so we checked it out to see if there was enough for a soak. There was, just barely. Very refreshing.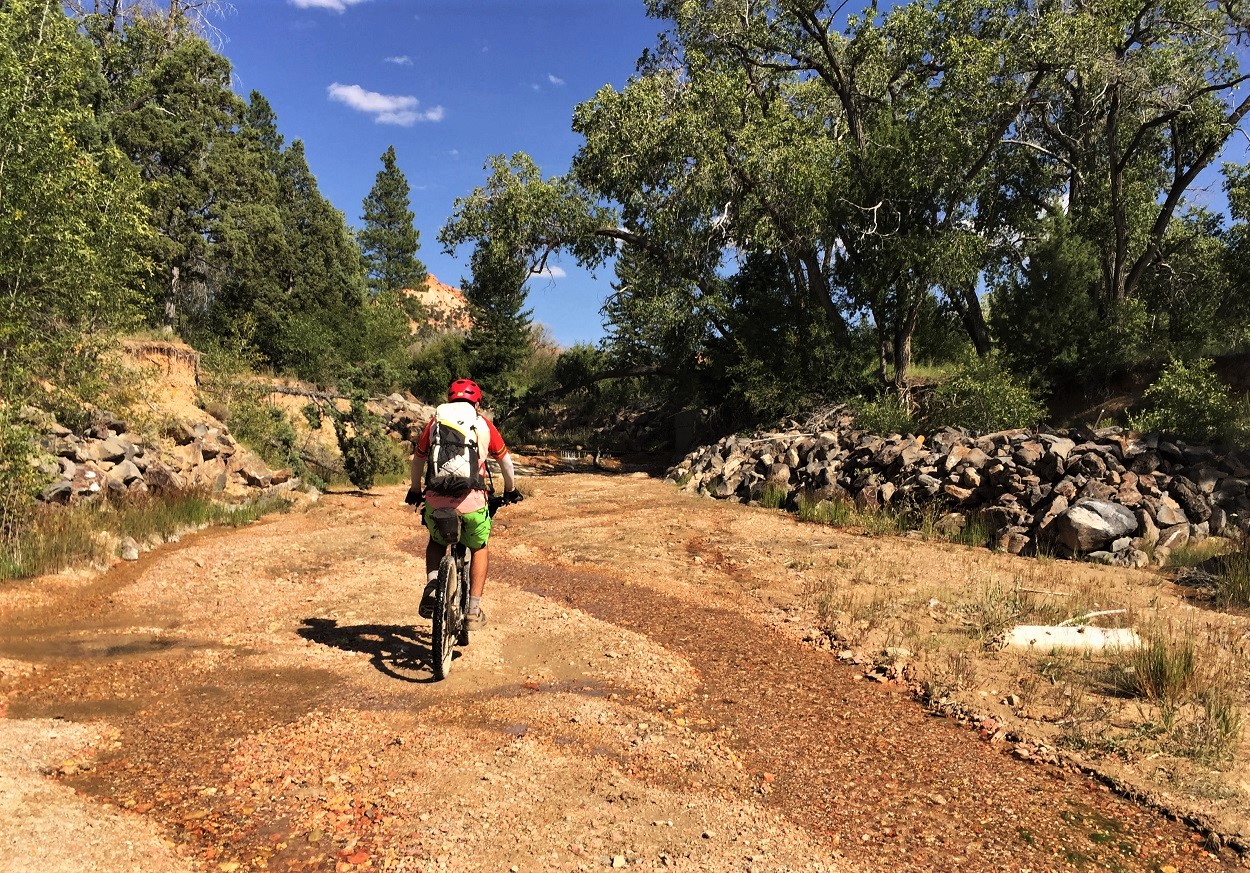 Beyond Hillsdale Canyon it got tough for a few miles, climbing steeply to several saddles and then dropping steeply off the other side. Two of these required some painful downhill HAB as well.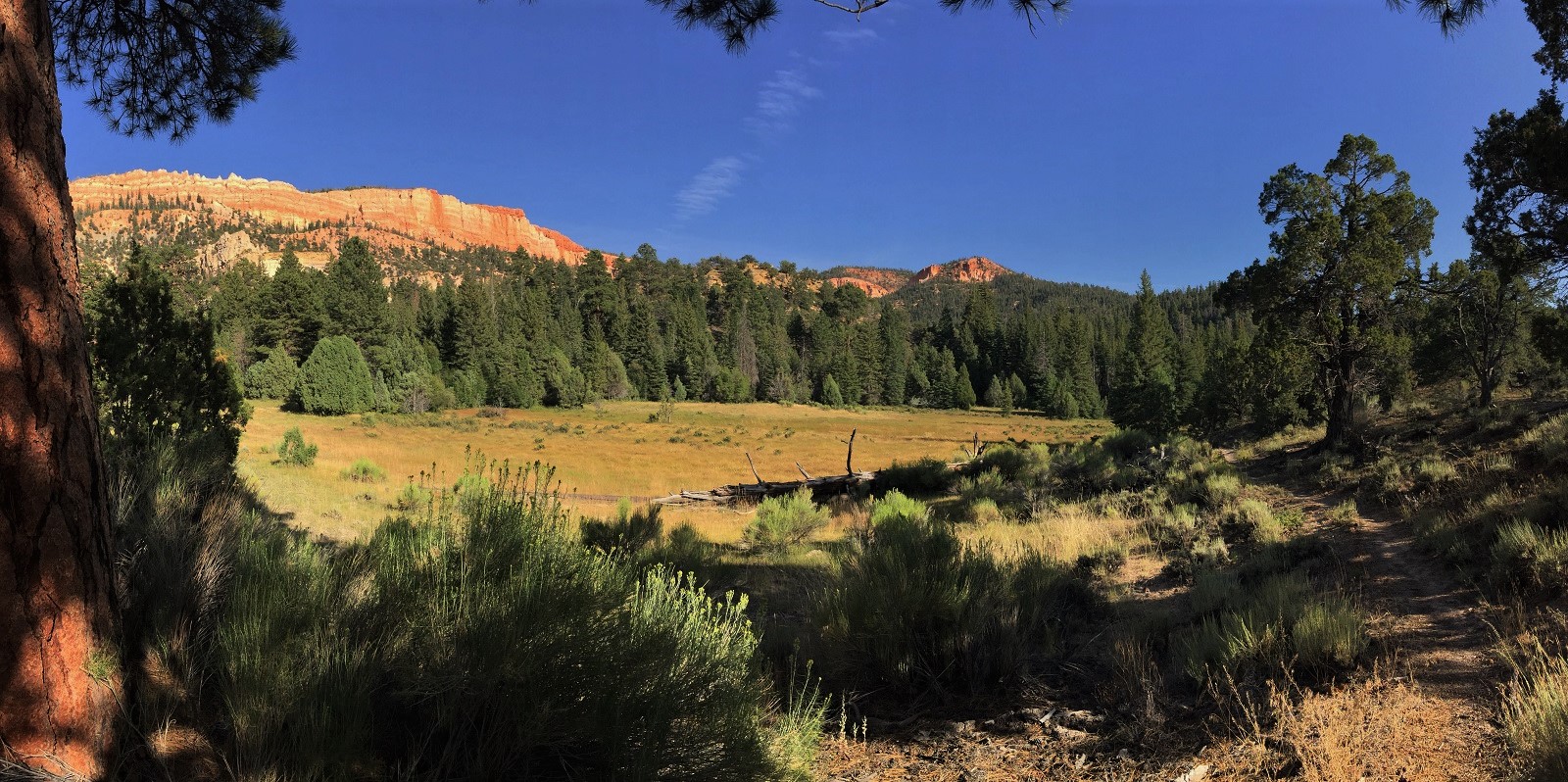 Near the final saddle was this piped spring with clean fresh water flowing into the upper corner. It was starting to cool off by that point as well, so things were looking up. And not just because a 1500ft road climb out of Proctor Canyon was up next.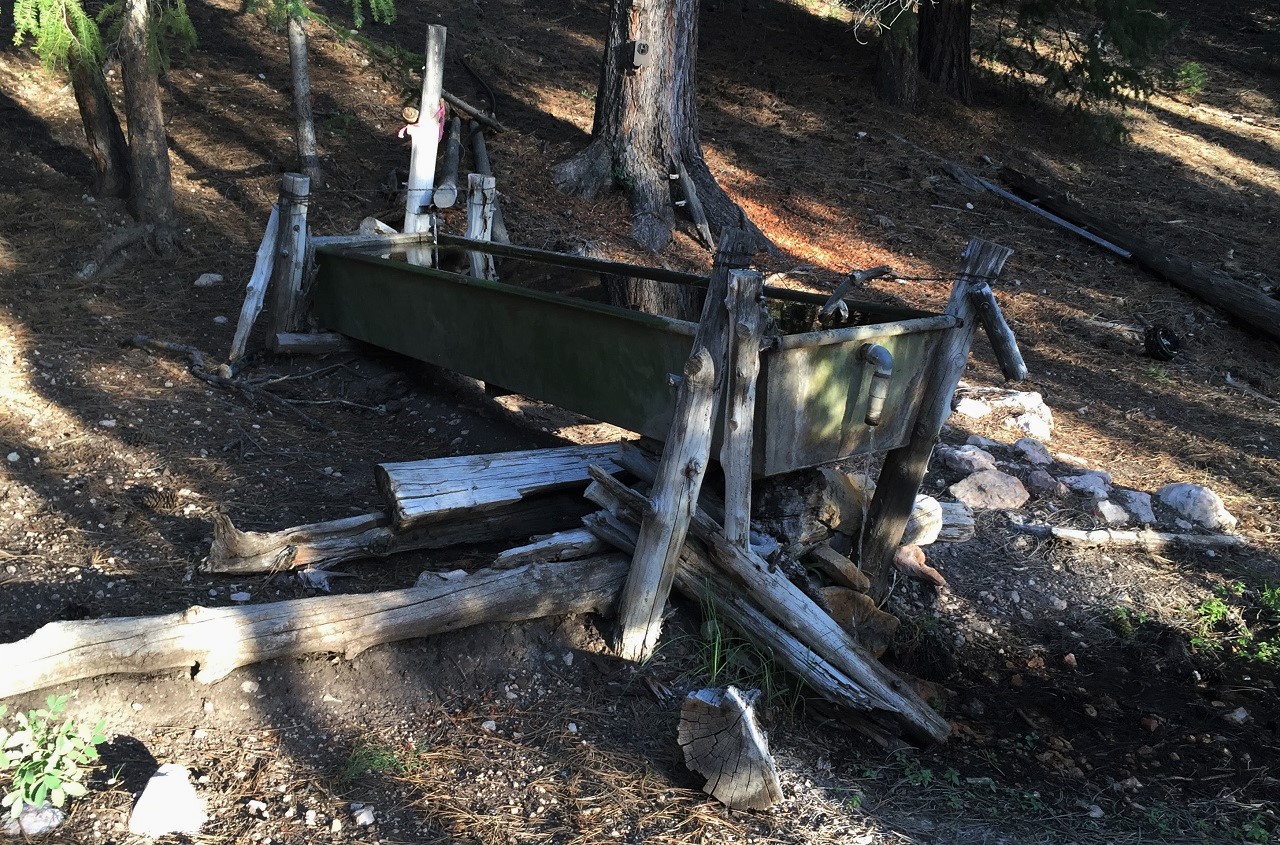 Made it part way up the climb before dark, but missed the best part of the sunset.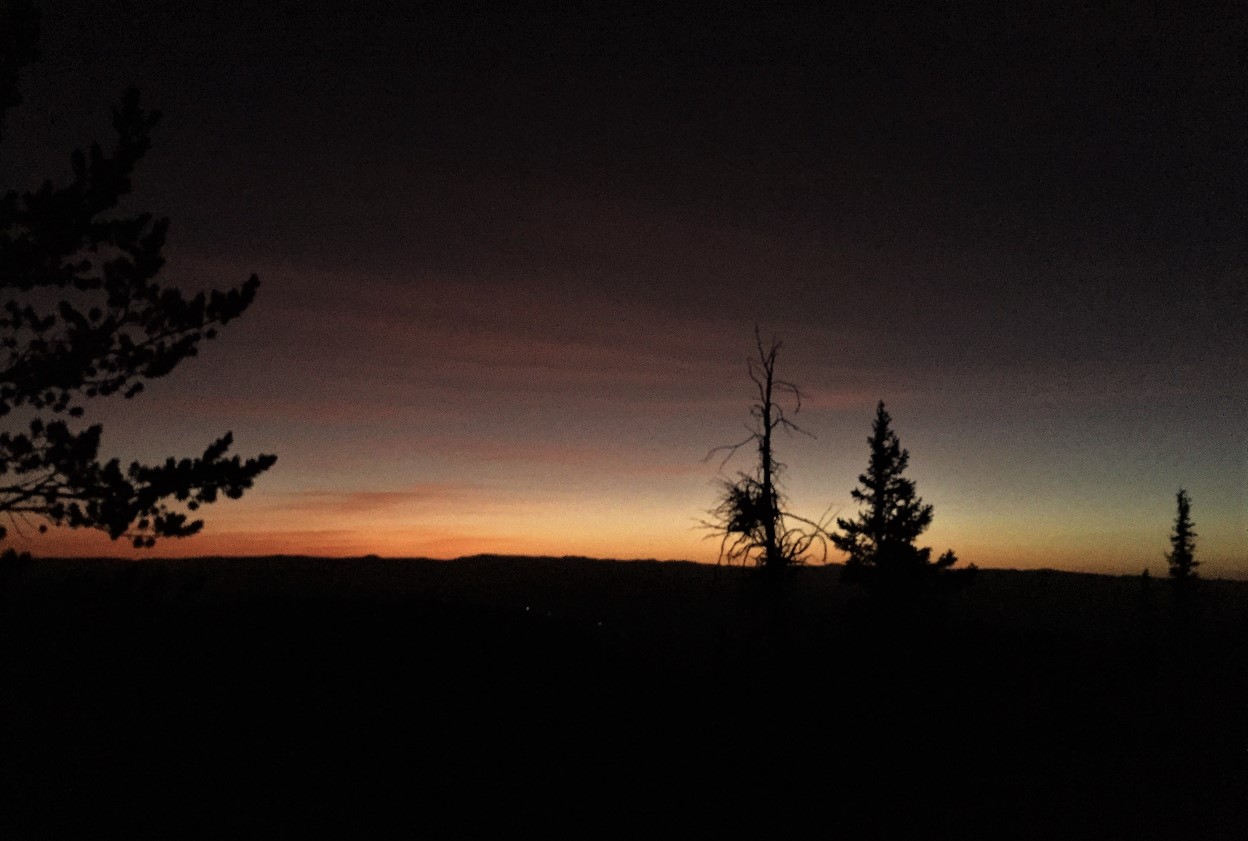 406 decided to camp about 3/4 of the way up the climb at a nice flat area since it had good views and cell coverage. I wanted to get past the next section of Grandview trail and preferably to the spot where we would drop down off the plateau, another 12 miles farther. Feeling good and temps were nice, so why not.
Up top was a pretty cool sight. We had seen smoke from prescribed fires earlier in the day. Now, up top, I could see flames along two distant ridgelines. Not a great pic but it was impressive to see a whole ridgeline glowing in the dark.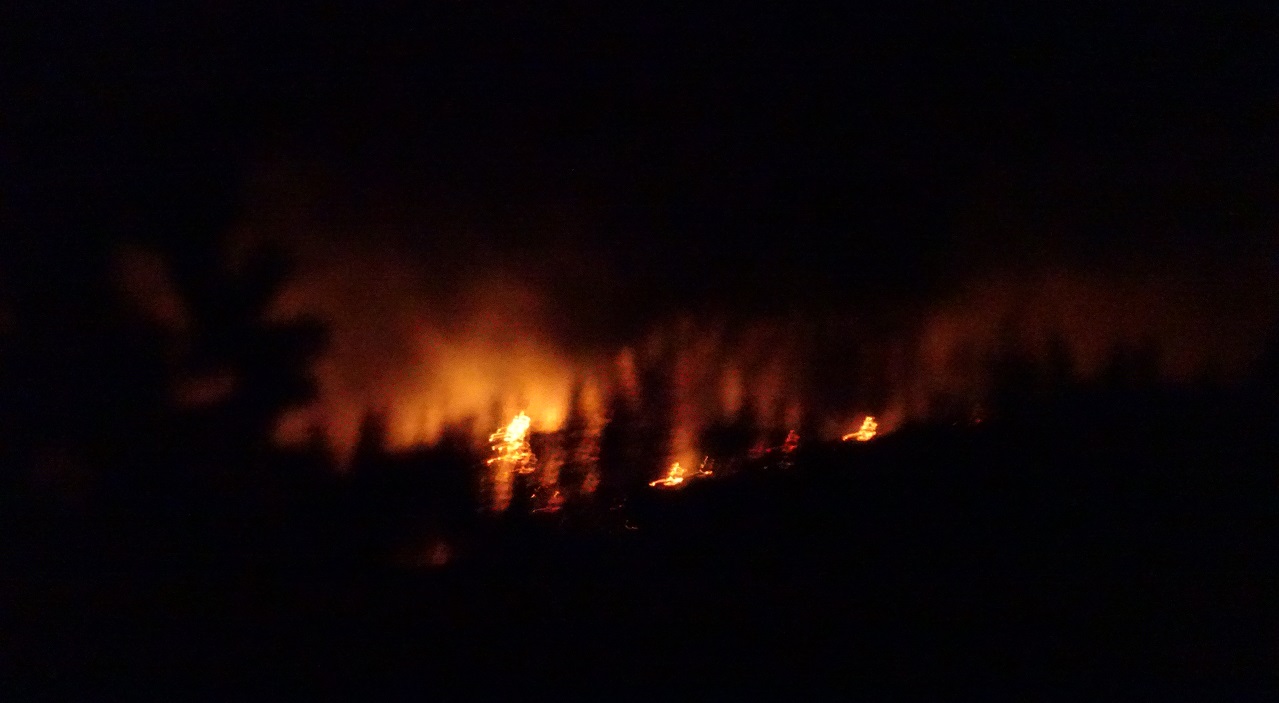 Got to my desired end point right around midnight again. Had a quick bite to eat then crawled into my sleeping bag. 57 miles on the day.