Day 3, first ride
I've lucked out too many times on this and other recent trips, I was due for a stinker. And I had just the sketchy ride for that. One that I spotted on USGS maps but was on no other map or app. I'd scouted the trailhead the day before and it looked legit. But I had a feeling this one would see a lot less traffic and have a lot more downed trees. It also had a 13mi / 4,000ft road pedal to close the loop as a reward if the trail sucked. Thanks, but I'll shuttle that part.
After dropping the truck off at the far end I was glad to be riding the road by moto and not MTB. Tons of side by sides out and it was very dusty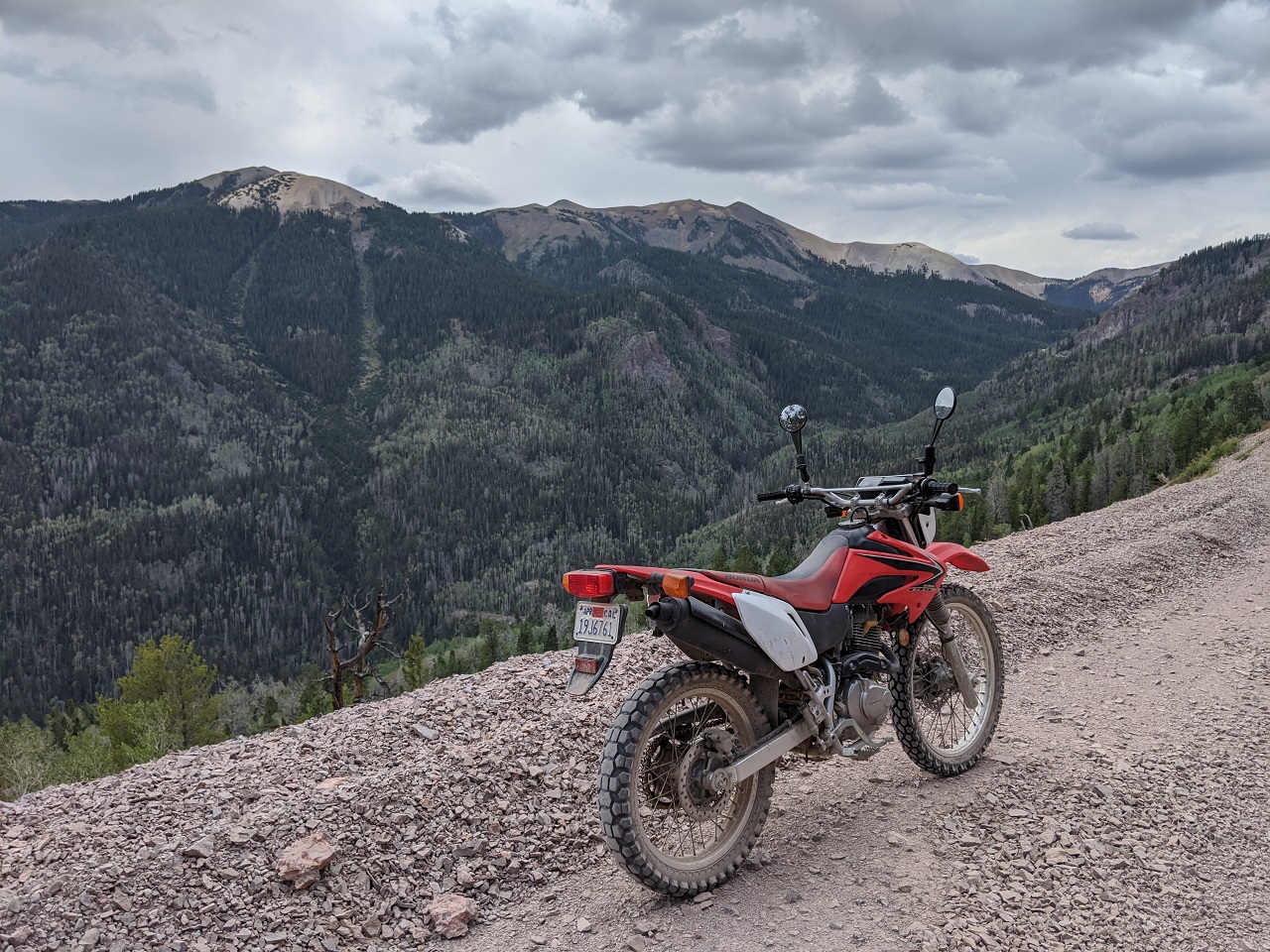 The side road up to the trailhead. Nice little campsite up there too.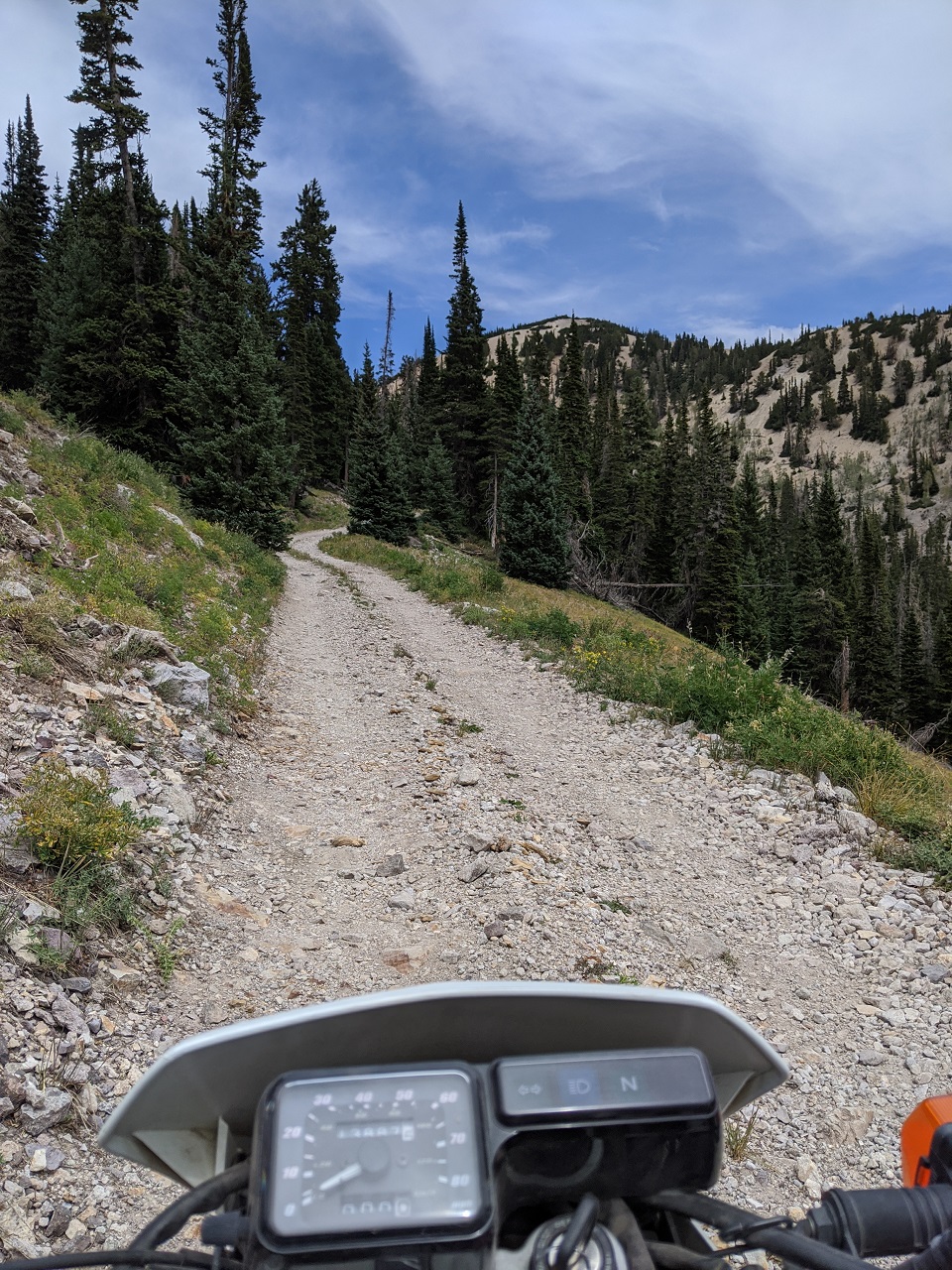 Overview of the route. Drop down the canyon 1,000ft, then traverse around the shoulder of the ridge for 5-6 miles. Of course, you have to find the right trail first. I thought it very obviously went straight ahead. Within 150ft this tapered to nothing but steep scree slope, and GPS showed me far above the trail. In reality the trail turned hard left just behind where I took this pic and switchbacked down, but was faint/overgrown enough I didn't see it. So I downclimbed scree to the valley bottom to see if I could pick it up, thinking I may need to call the ride off if I didn't. All was good when I saw it down there. Followed it back up to see where it started from. Duh....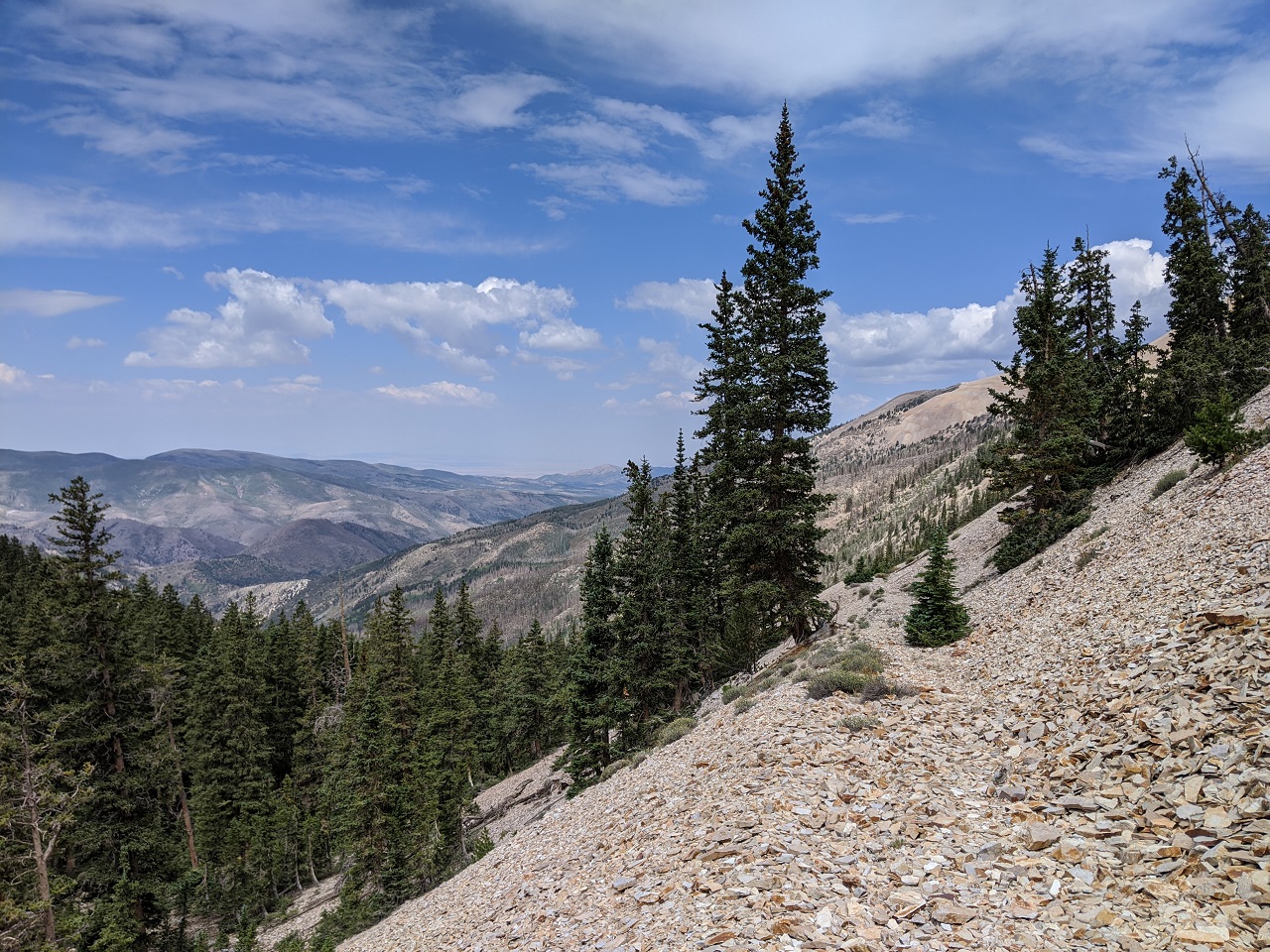 No trouble once I found it. It was pretty nice descending, mostly like this. A few small downed trees I was able to move off the trail.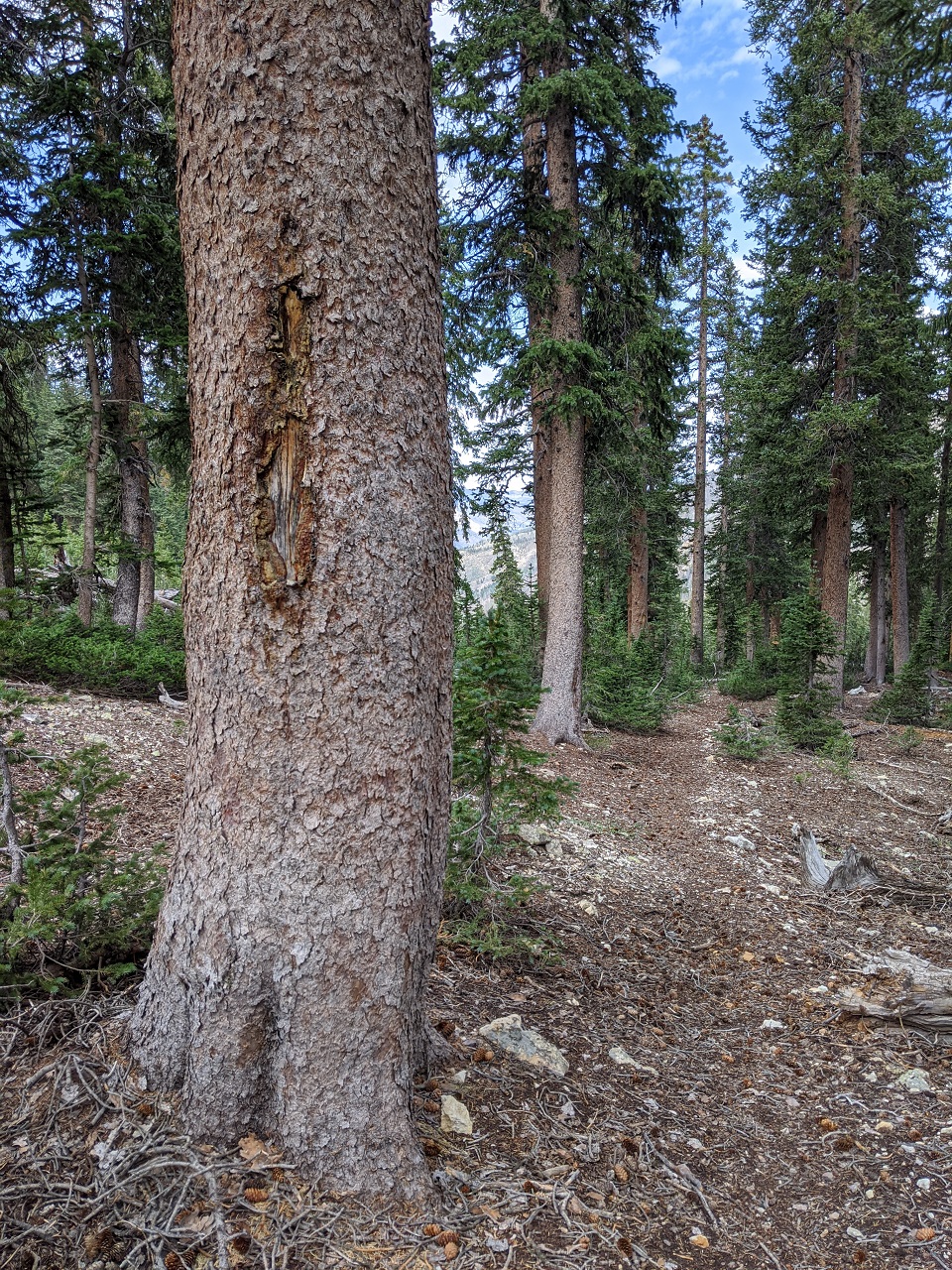 After dropping 1k in just over a mile I came around a corner into a pretty good tangle of trees. No moving those off by hand. The ground flattened. Within 100 yards I spotted a herd of elk, which took off. They were hanging out in an old hunting camp ironically, complete with log frame shitter.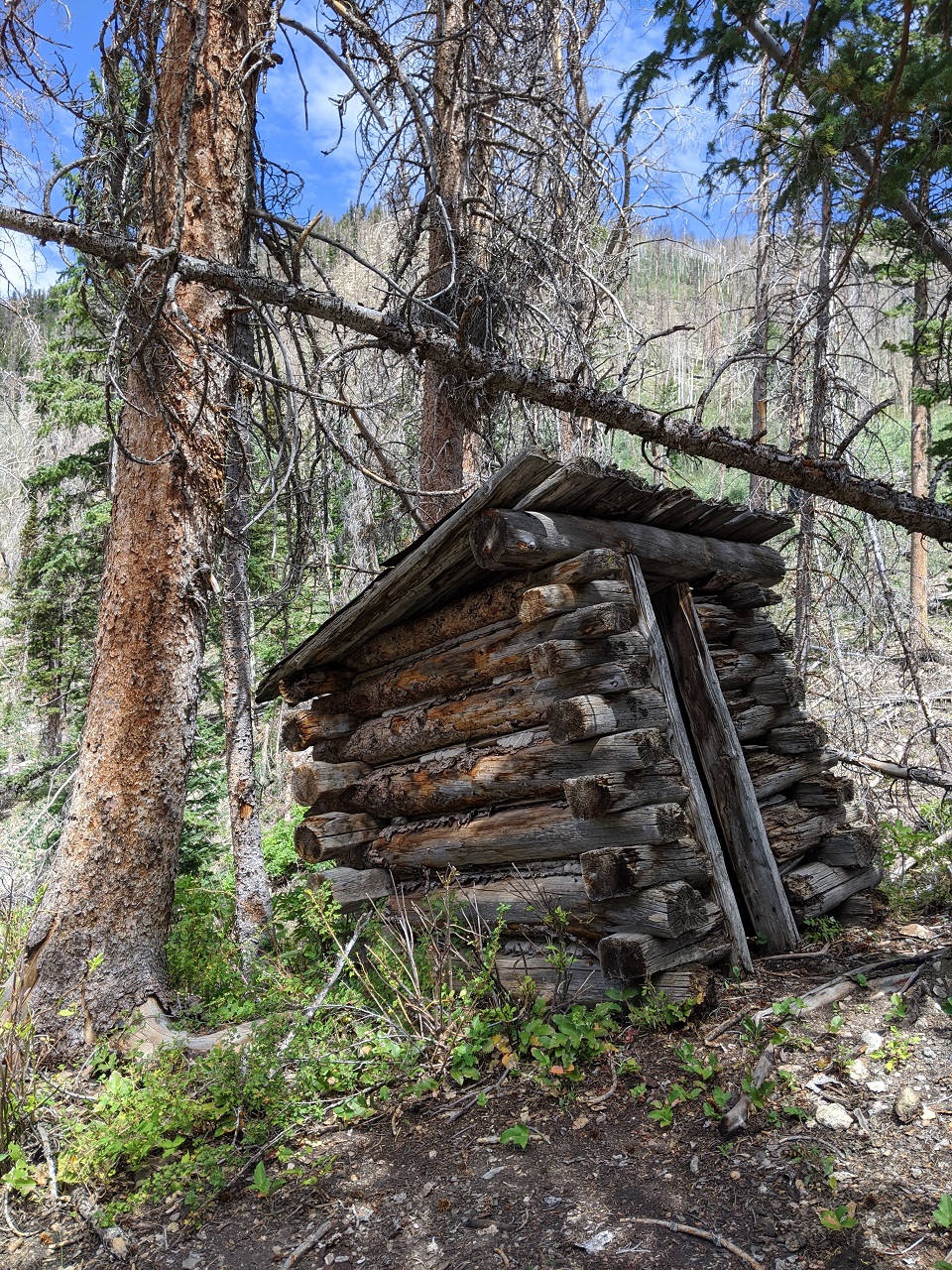 The trail crossed the creek here. It was better defined but there were downed trees every 50 ft or so.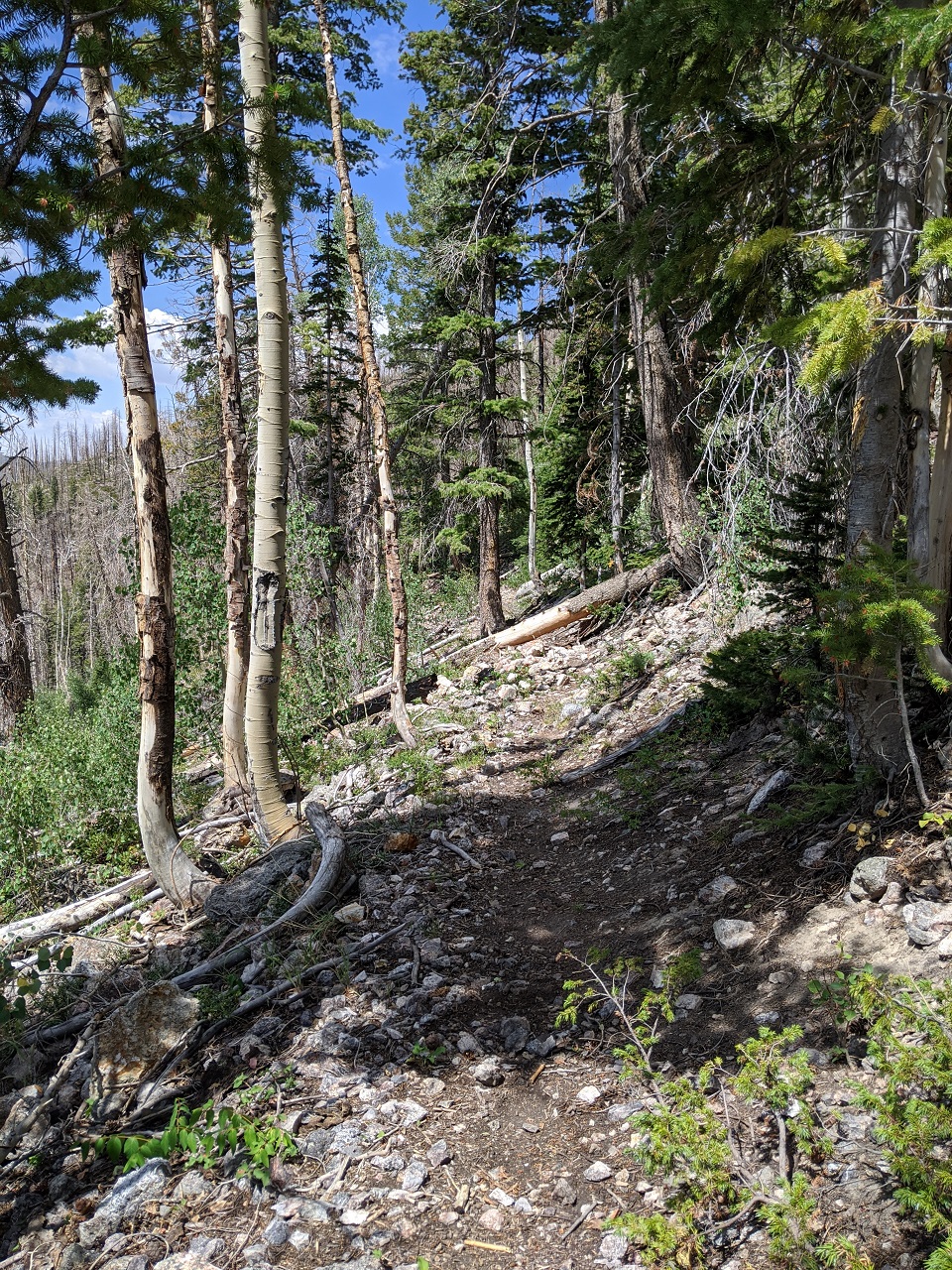 You start wondering whether you're better to turn around and bail or suffer through unknown miles of this crap. What did Adolfo Perez do in 1915? I bet he finished his hike. And so would I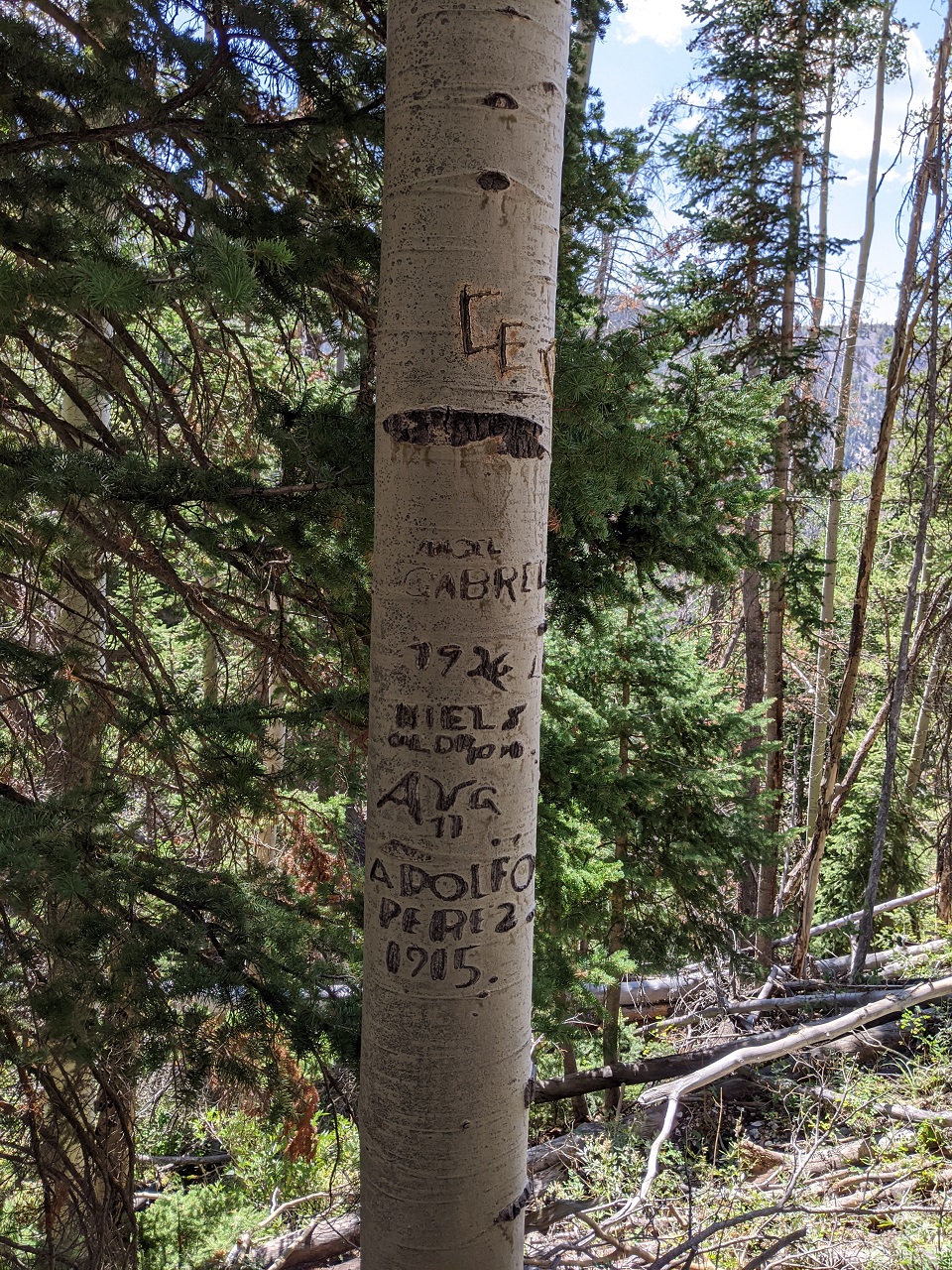 Looking back at the peaks. The saddle I started at is just barely visible on the left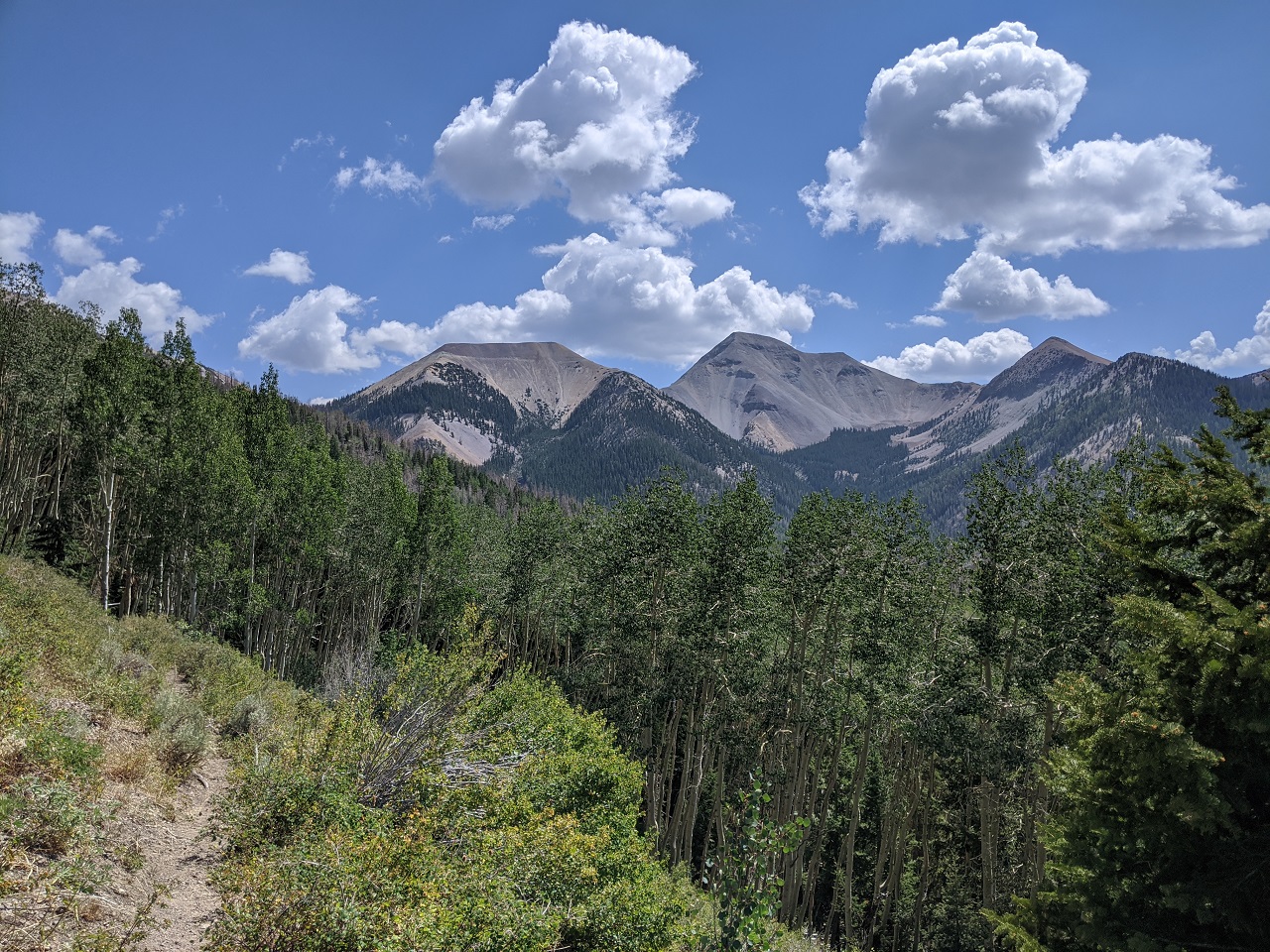 Another mile and a half forward I was in a pretty bad mood. This was one of the worst trails I've been on for downed trees. But coming around this corner I could tell things were going to get better as the trail was going to climb out of the trees.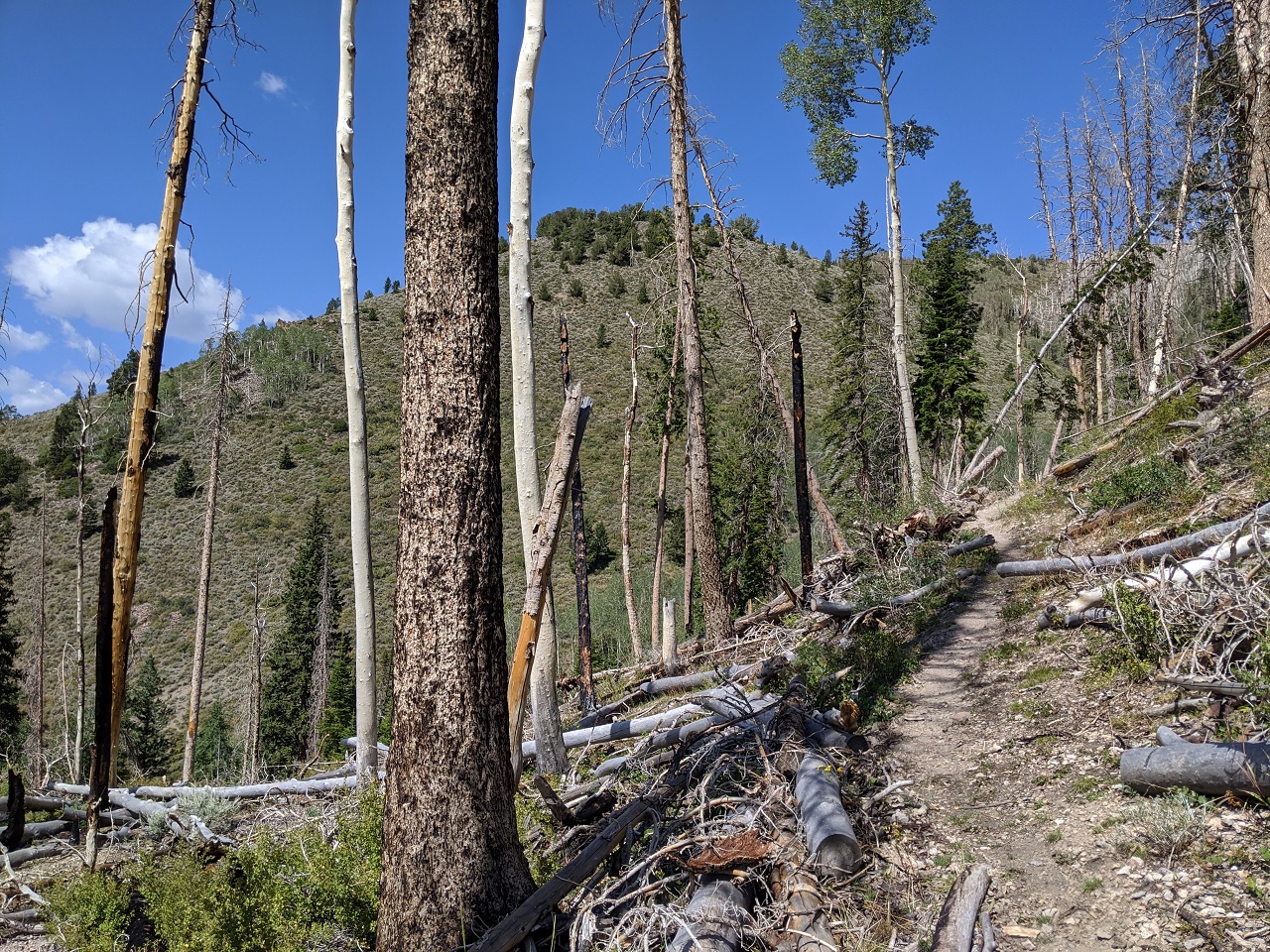 It was like I could breathe again...and pedal!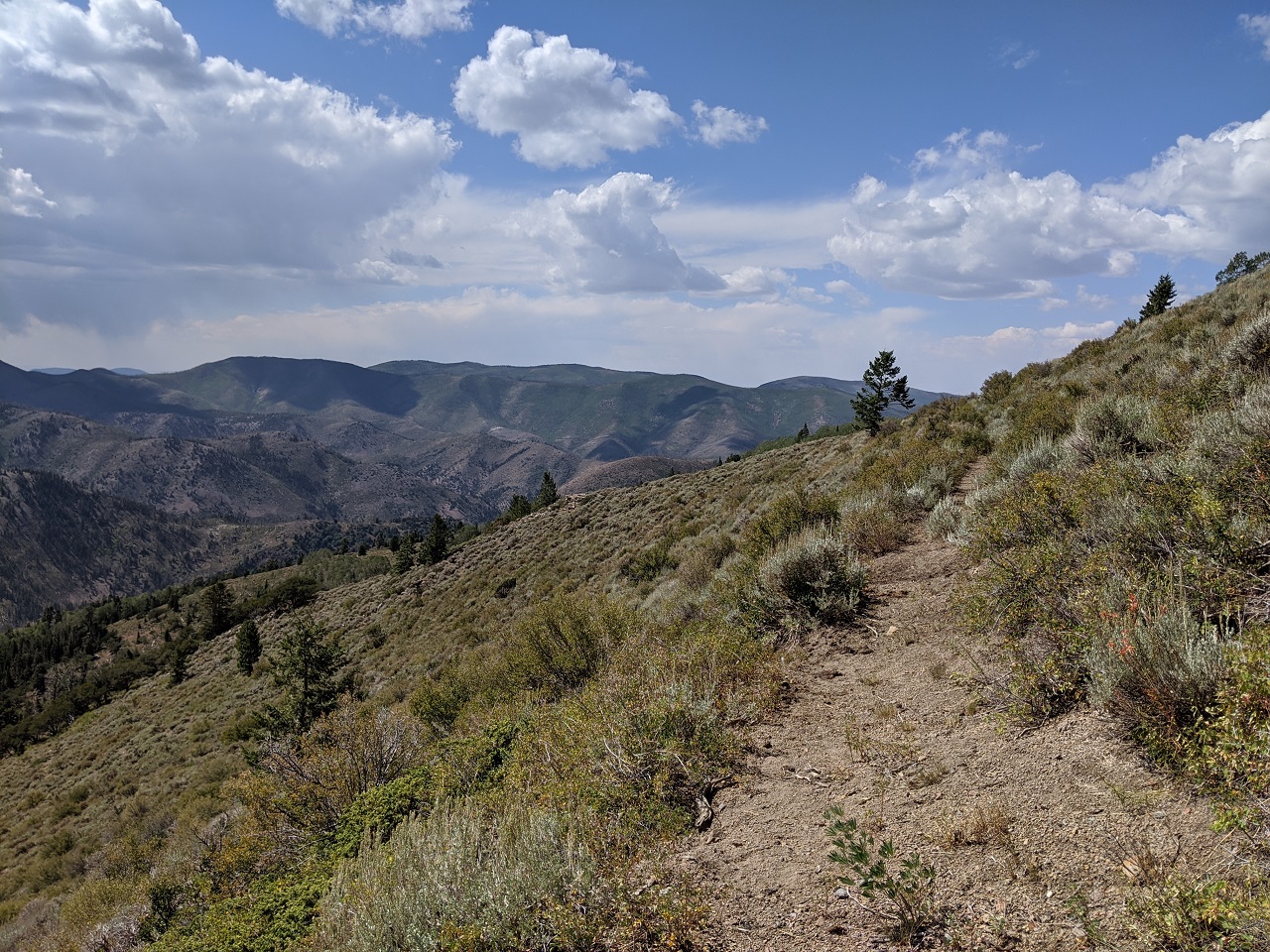 The trail passed back into other stands of trees but only a few were down. Being closer to the far trailhead this part sees more maintenance. The biggest issue from here on were a few large mud pits caused by cattle on the trail.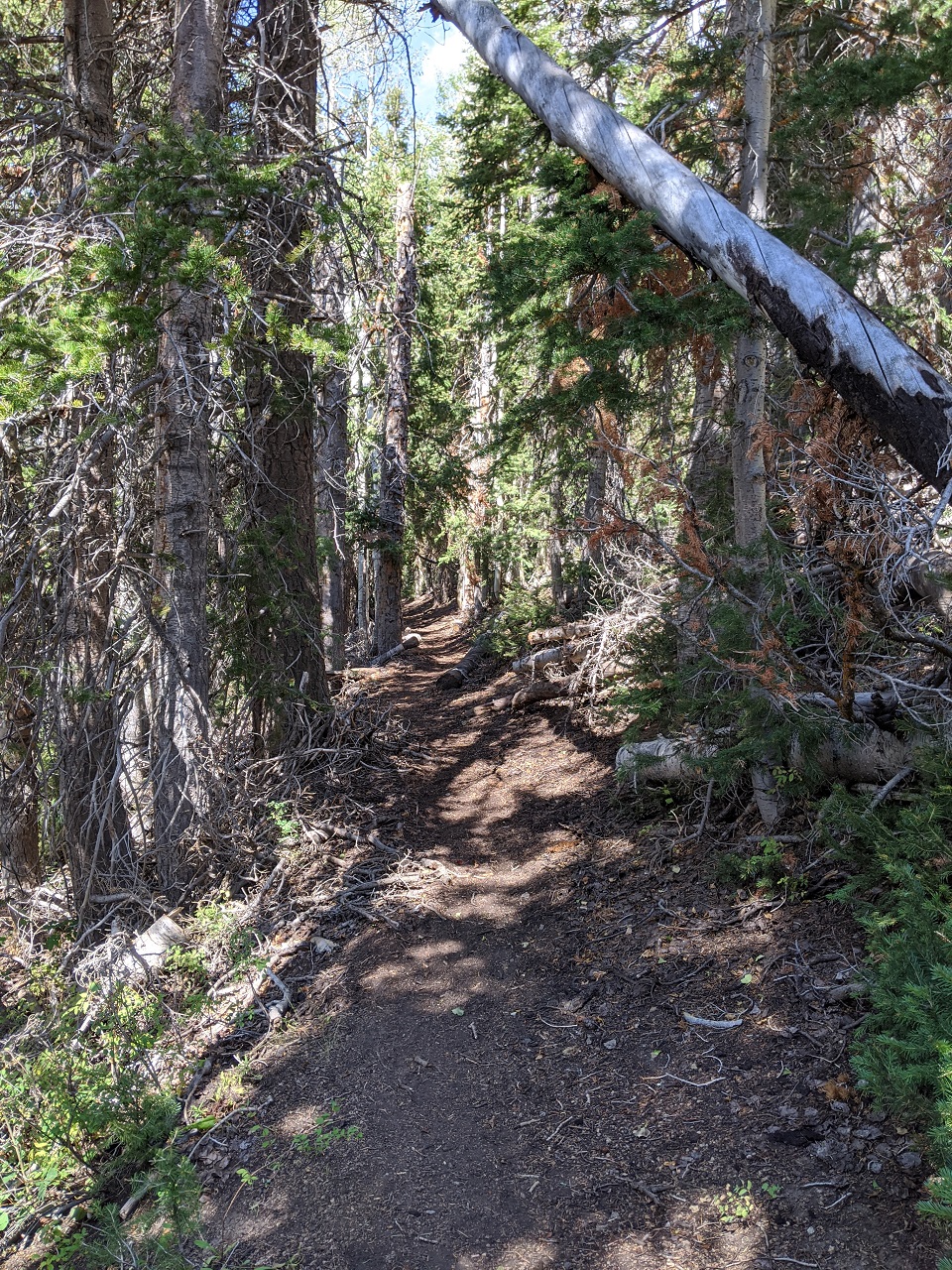 This ride would pass through private property at the end. I spotted one of the local's pads below. Nice spot for the old double wide!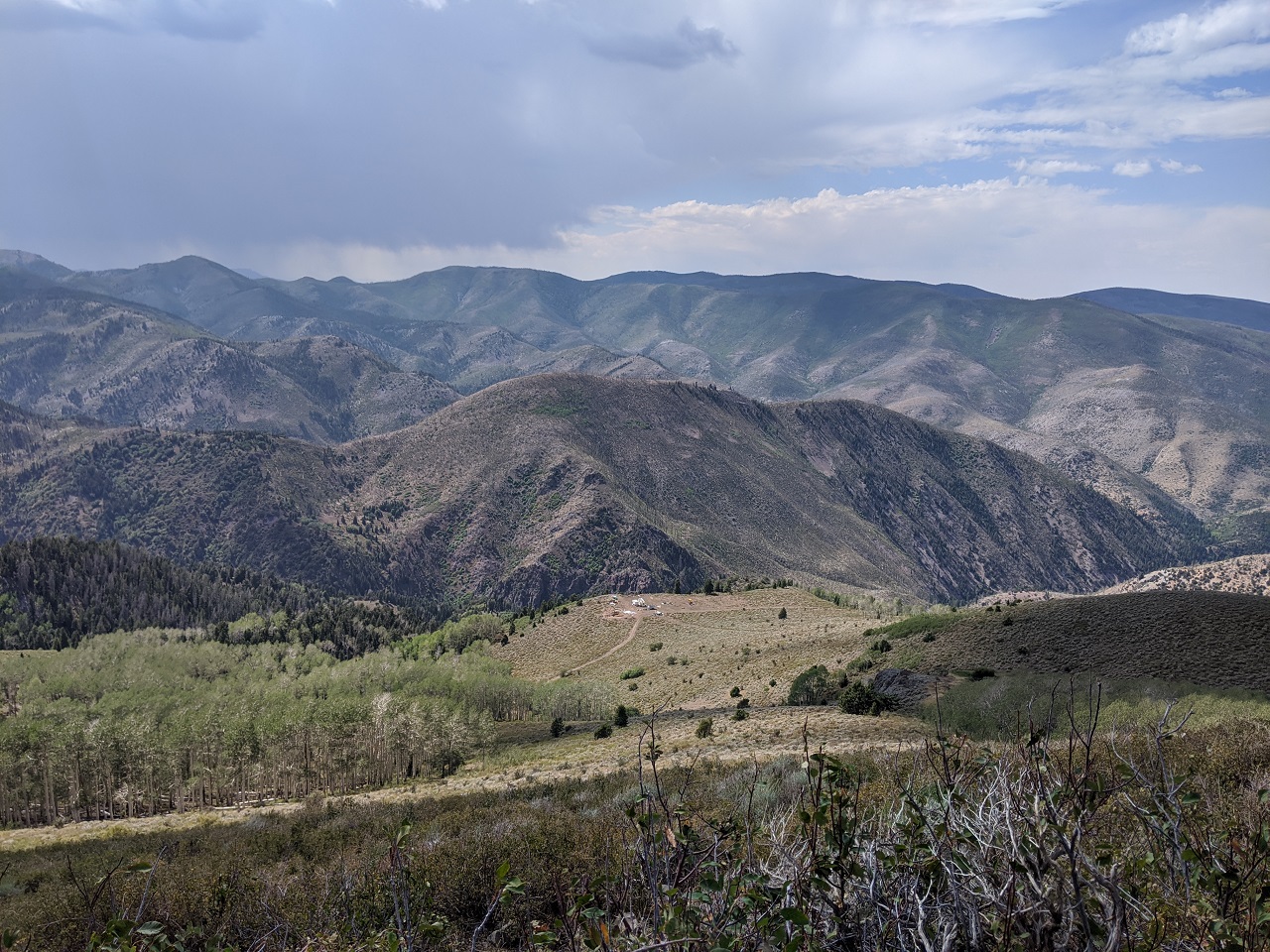 Interesting rock outcrop coming up. Trail went right along the base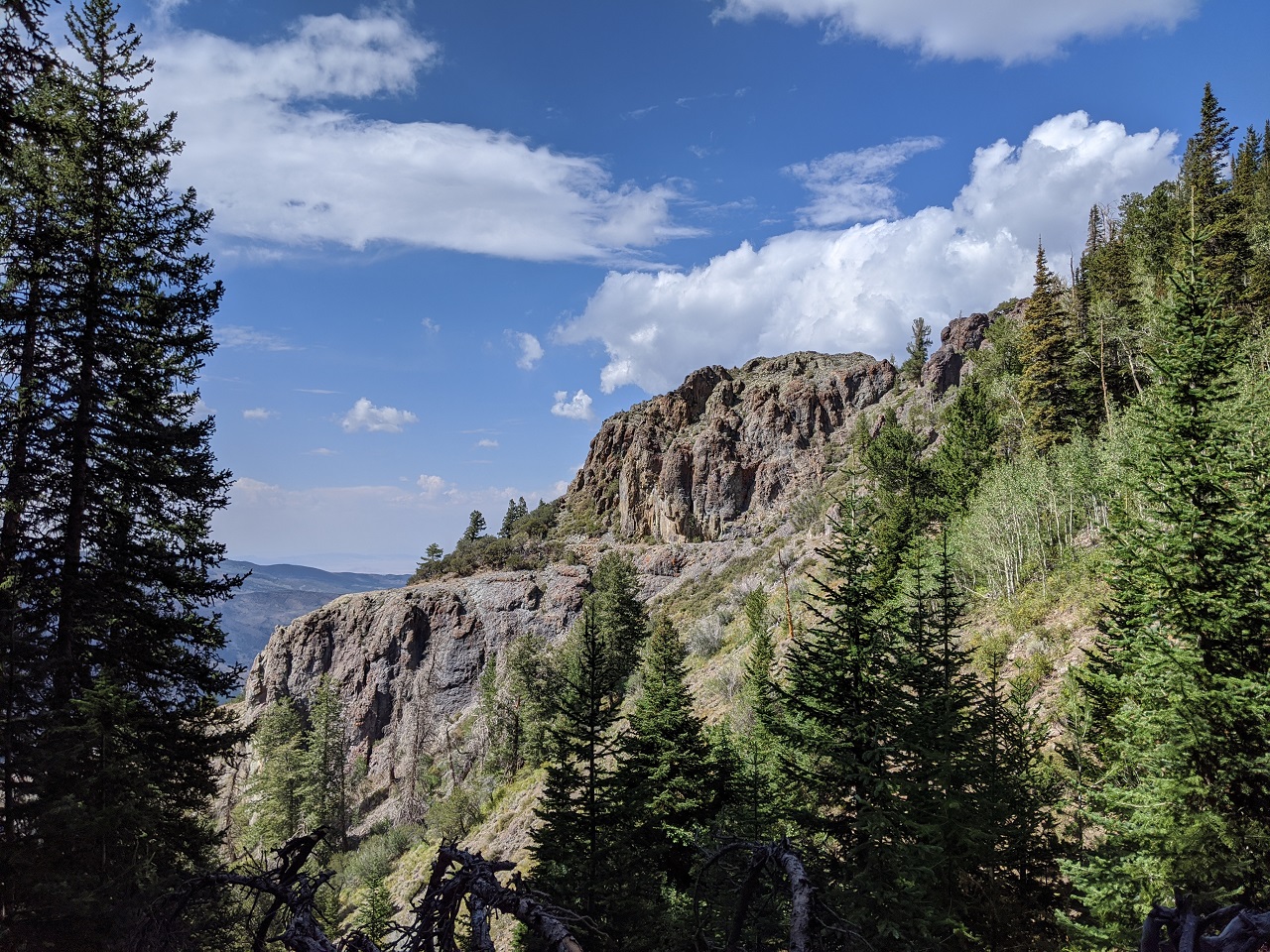 It looked like I'd be traversing along but this trail actually turns steeply uphill at far right to a spot called Tip Top.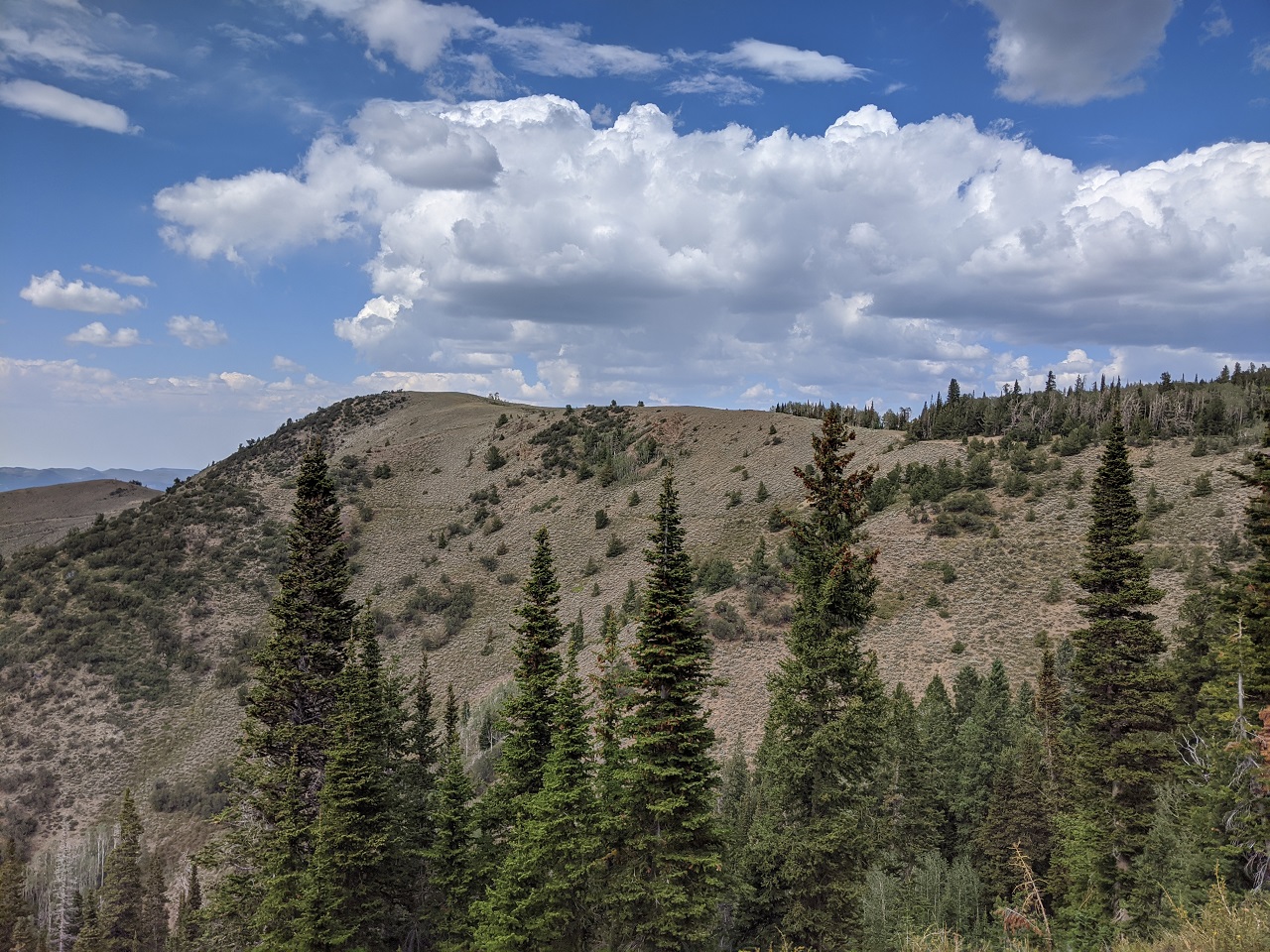 And Randall's Lookout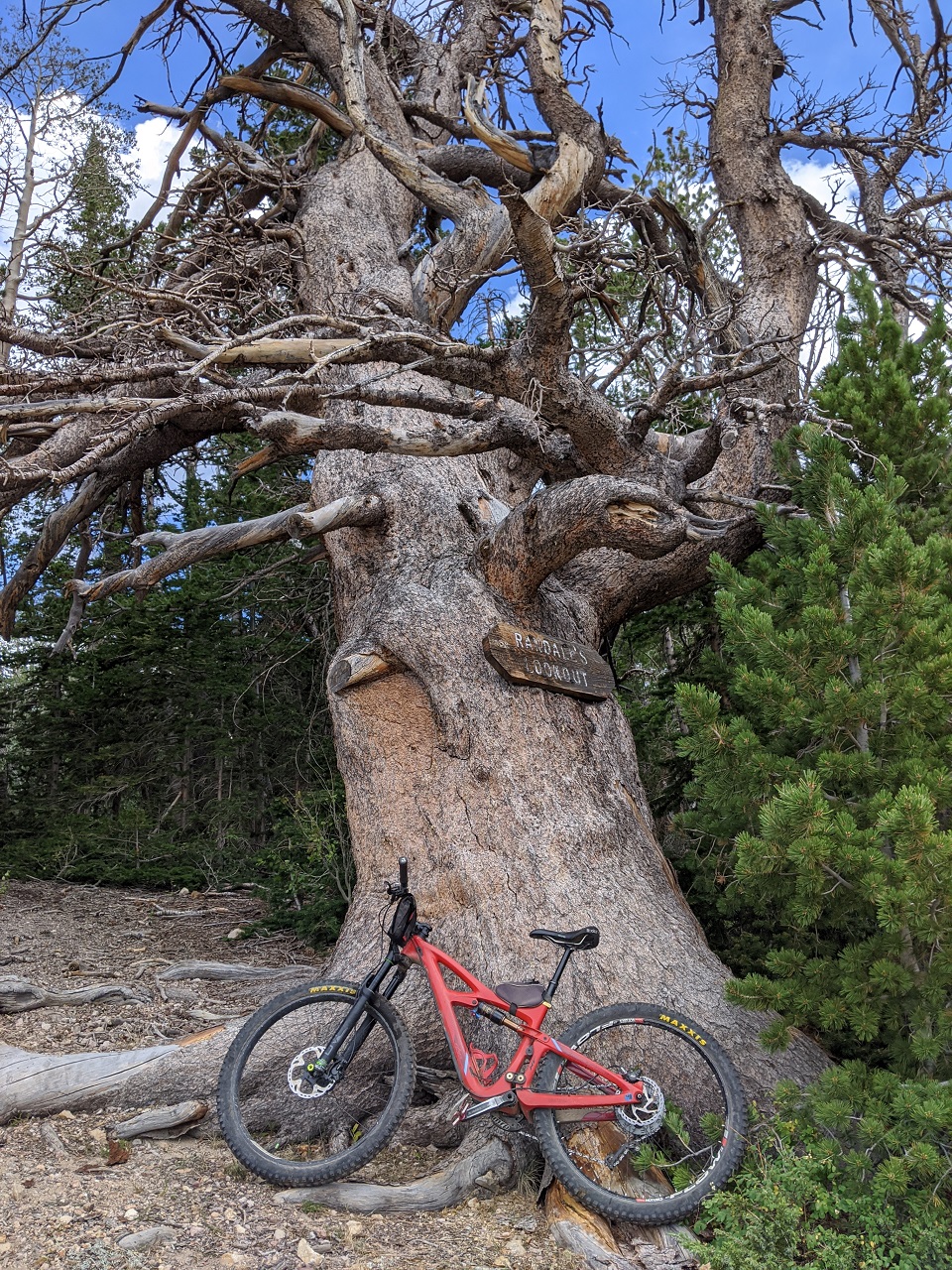 From there I did a bit of double track traversing and then about 1,300ft descending on fire road. Signs had said this ride popped out on private land so I parked lower down to avoid it, but it seems like the roads I was on were all public roads. Who knows.
This probably isn't a ride I'd do again unless part of a route to connect further north. Even if the trail were clear of trees it's a long shuttle or road pedal for what you get in singletrack. Doing it as part of a bigger ride isn't out of the question as it is a great connector. The road cut in the pic below is I-70. And there may be trails on the north side of that, too.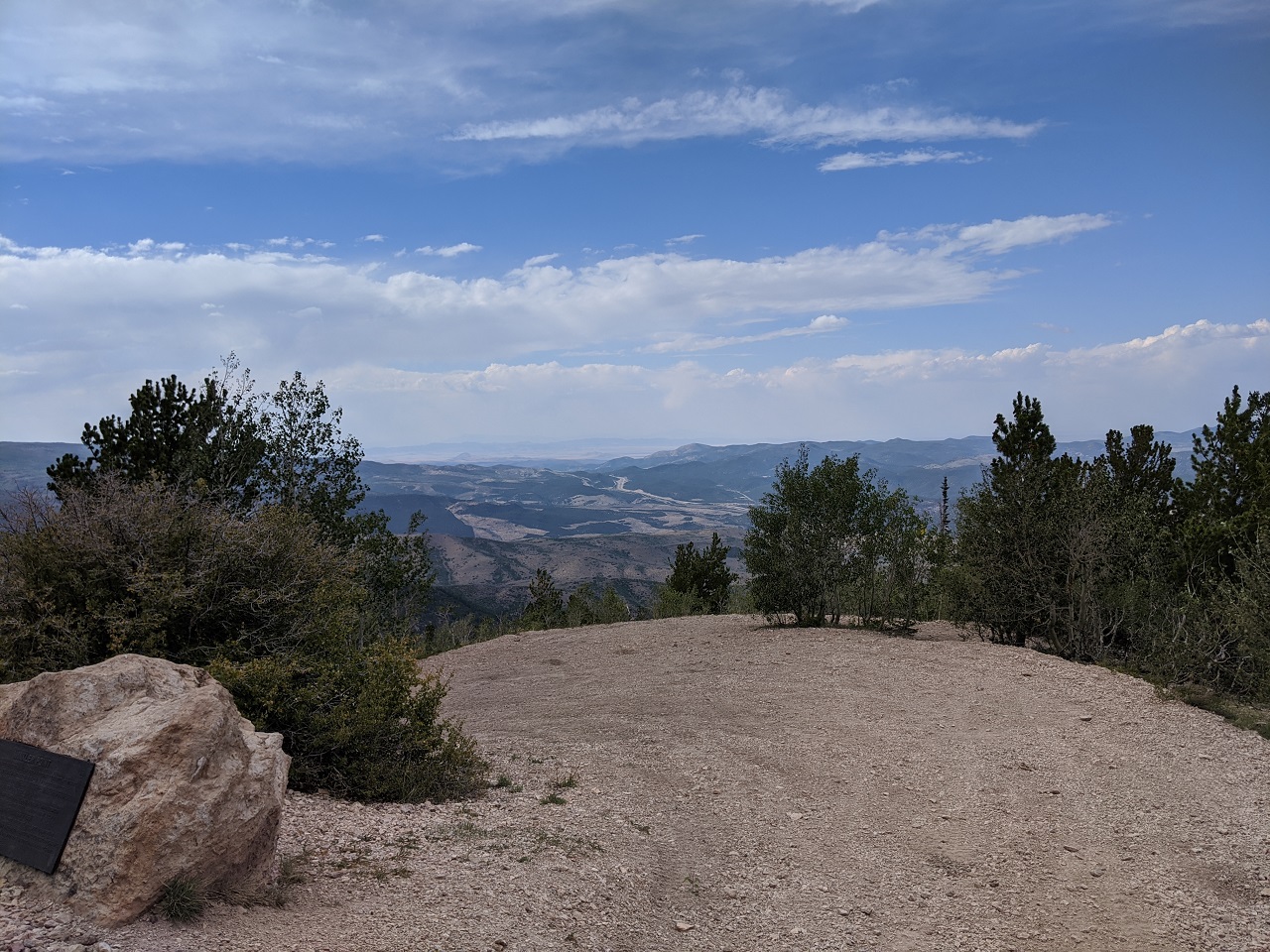 MTB portion of the ride was only 8 mi. +570/-2,550ft. 1,300 of that was dirt road at the end. Moto shuttle was 13mi +3,850/-1,450ft, and not recommended for cycling to close the loop.