The ride I have been talking up for years is the Arizona Trail from Picketpost to Kelvin. It's one of my top 5 favorite rides but it's been like pulling teeth to get anyone from home to come out and ride it. Jeff and Basil were interested but it took some arm twisting to convince them on doing the full point to point ride. I also wanted to try and ride it the "wrong" way, starting in Kelvin. Most people doing day rides head south from Picketpost trailhead. Climb for ~12 mi then you get a fun 7mi descent down to the Gila River. But you still have 16mi of desert riding to finish that can put the hurt on late in the ride. I've ridden from Kelvin to Picketpost a few times but never on fresh legs - it's always been part of a bikepack or larger ride where I've had a bunch of miles on the day already. Often I've felt better even with the extra miles than a day ride heading south. Heading northbound the climbing is easier along the river, then a 2k climb to Martinez canyon, then a happy ending with 12mi of mostly descending right to PP. Sounds easy, right?
We got a bit of a late start as there was a marathon that was using Peralta Rd which ran past our camp. It was slow going getting out of there with runners everywhere. Finally rolled out of Kelvin trailhead just after 9.
I was able to point out some highlights like the AZT last spike and this railroad bridge.
We soon started seeing poppies along the trail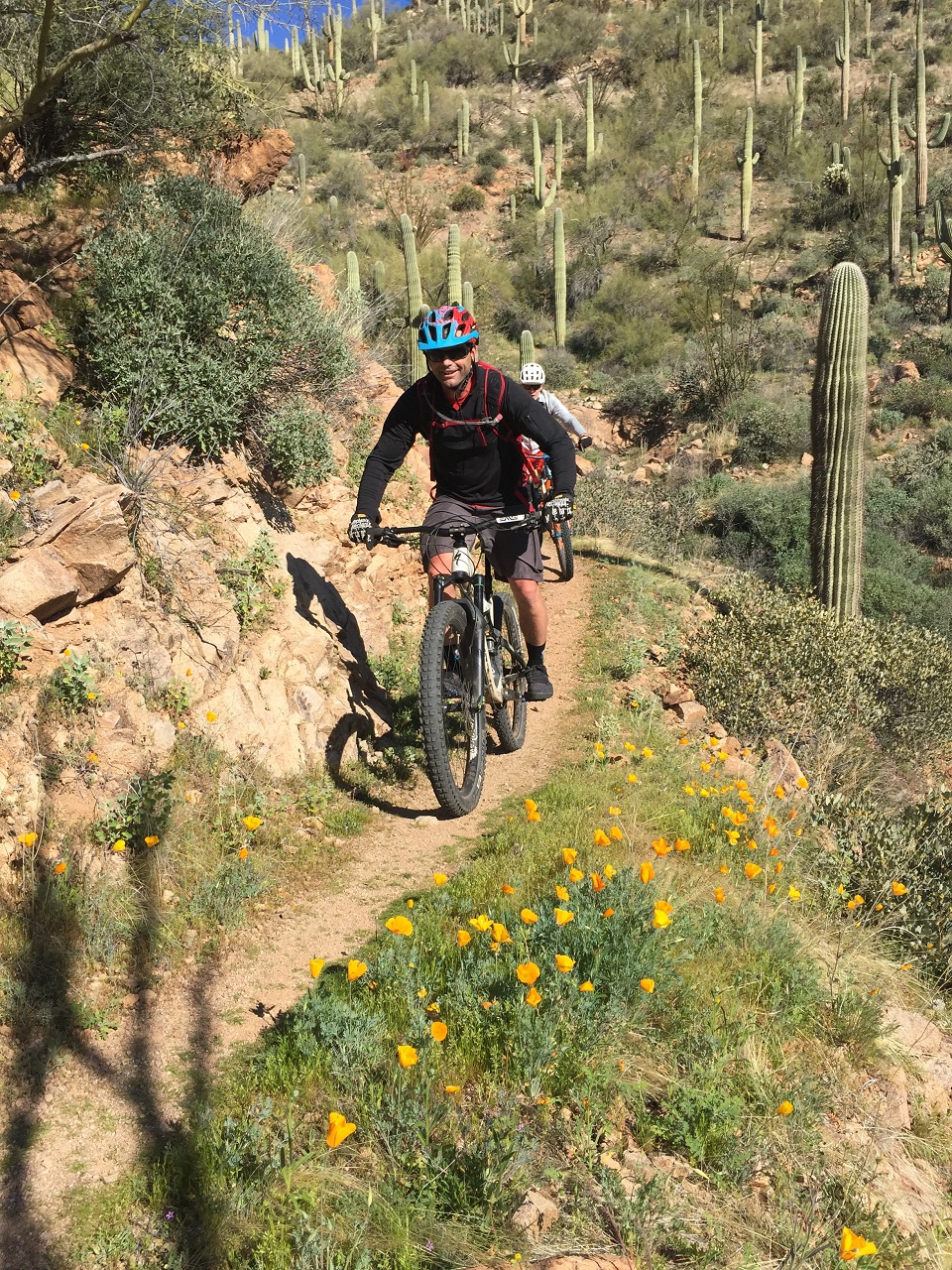 There was lots of talk about how much the trail sucked.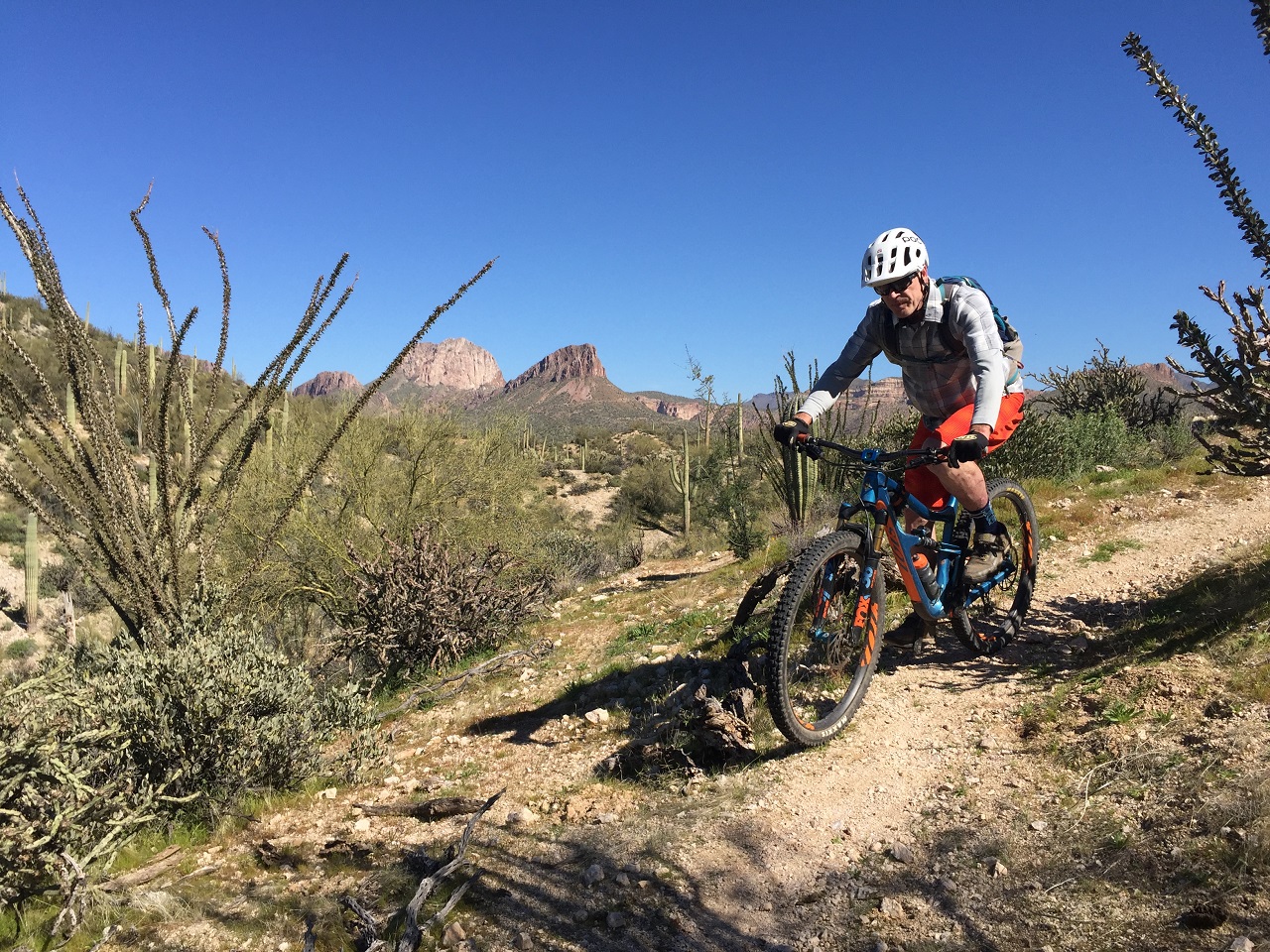 Lots of green - one of my favorite little sections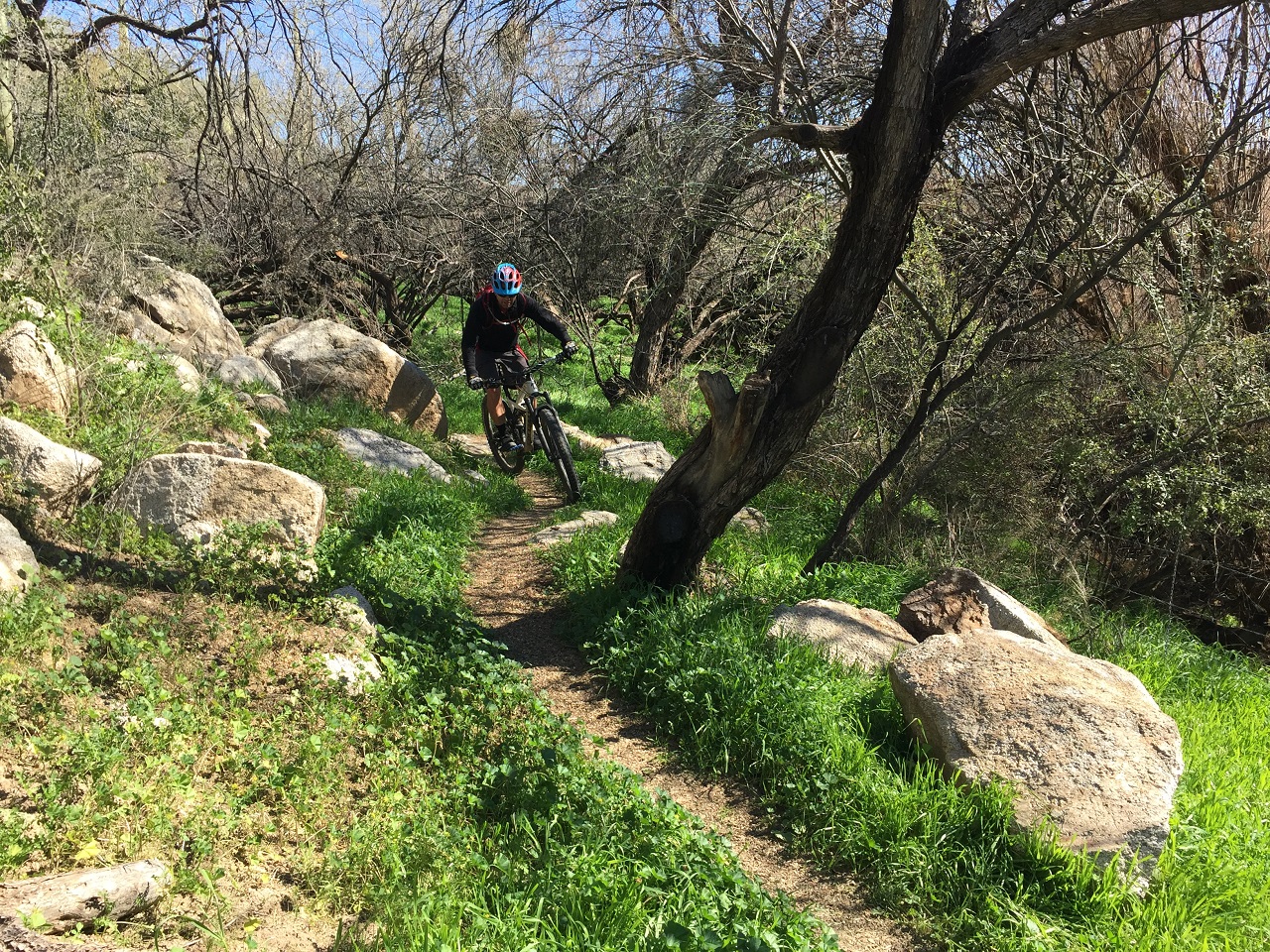 I finally took a minute and crawled in the mine shaft. At first it looks like it may go pretty far back, but its just a shadow playing tricks. It curves right a bit and ends in less than 20ft.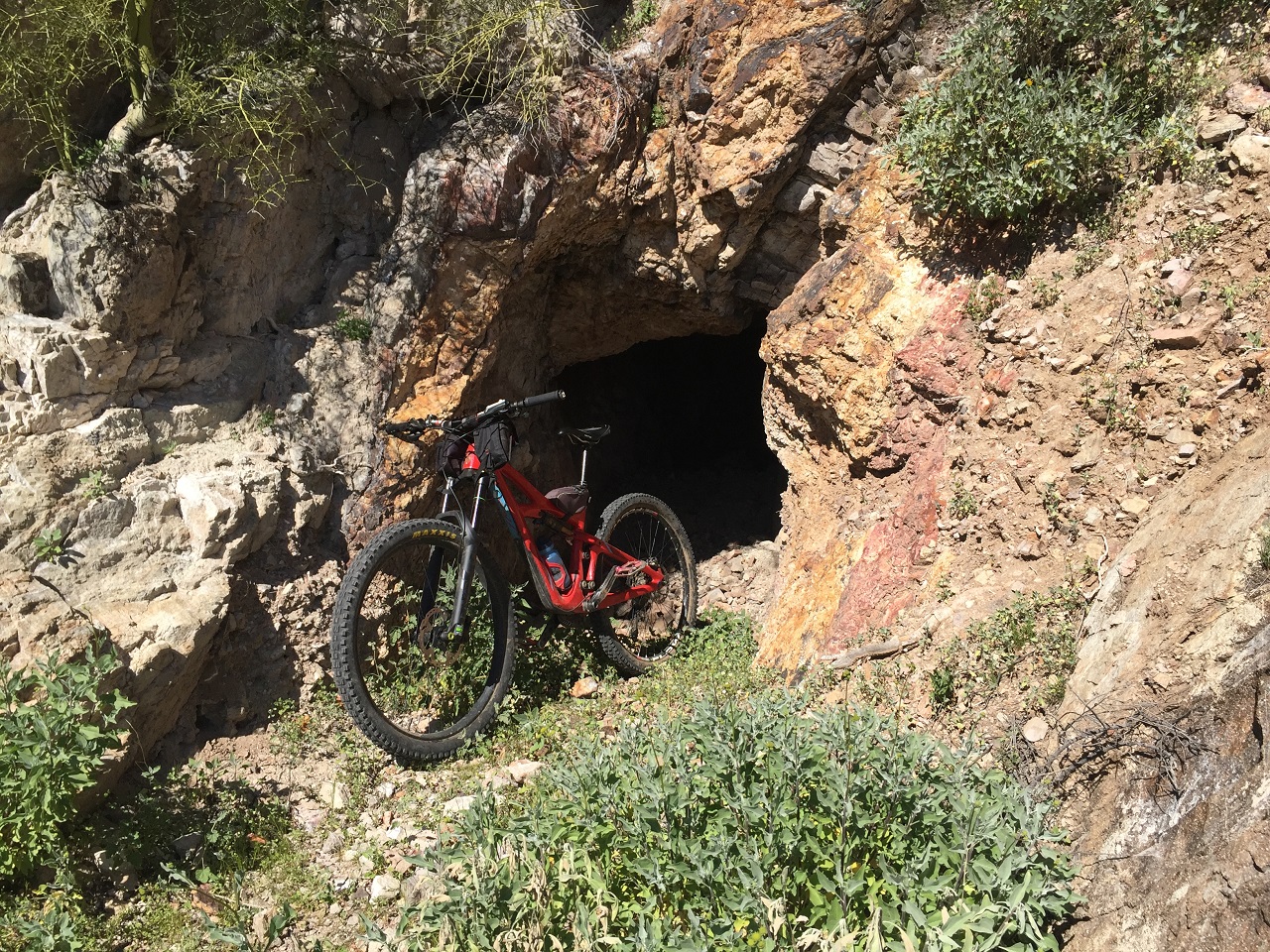 Almost ready for a lunch break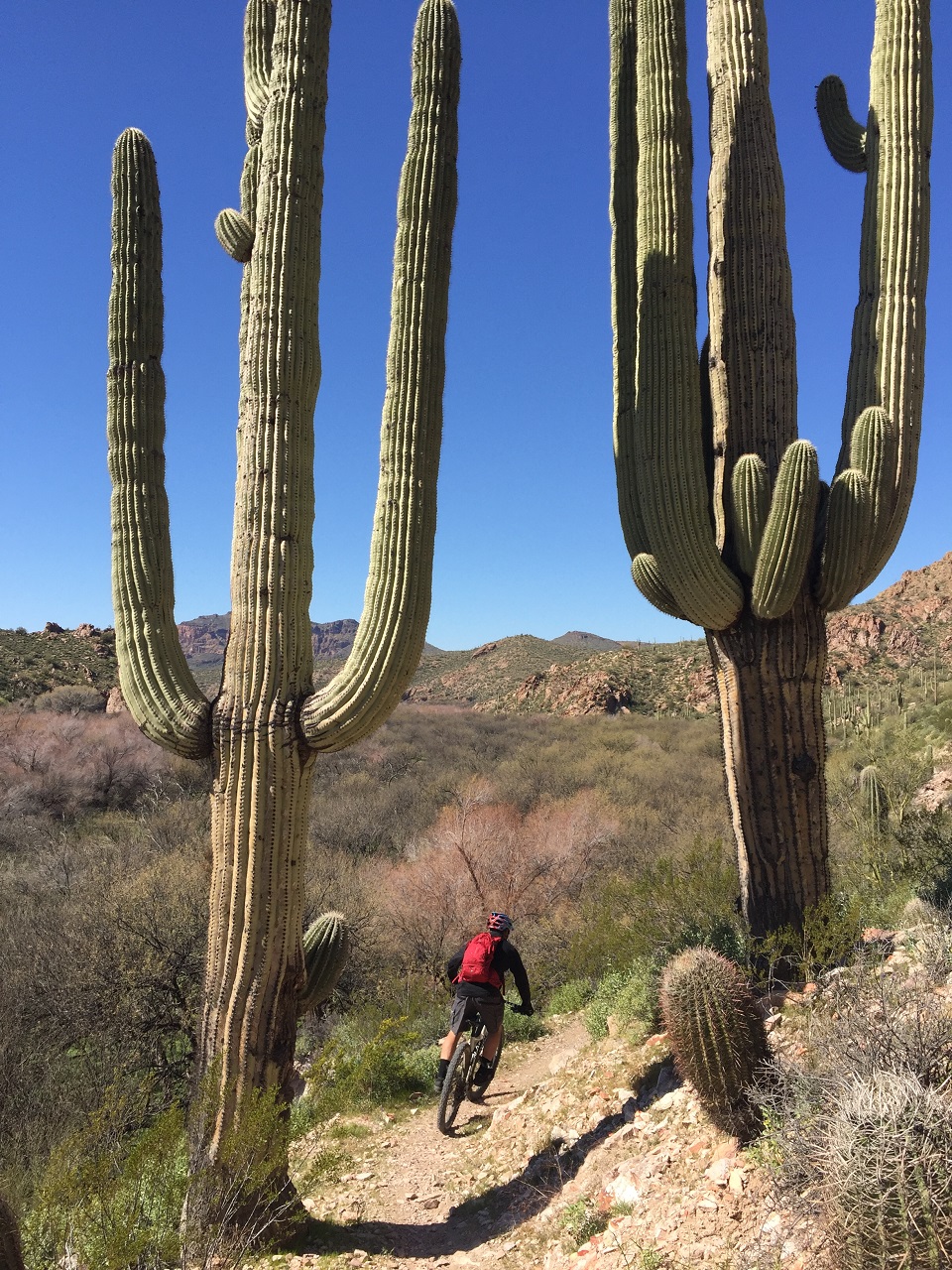 I wasn't paying attention and caught us on a steep HAB away from the river rather than taking a slight detour to it. Got us turned around and headed back to our lunch stop. After seeing just a few hikers on the trail the river was a hub of activity. A big family in some side by sides parked on a sand bar, multiple groups of jeeps rolling through, and the only other biker we'd see all day.
Rad jeeps. Full Size Jeep Association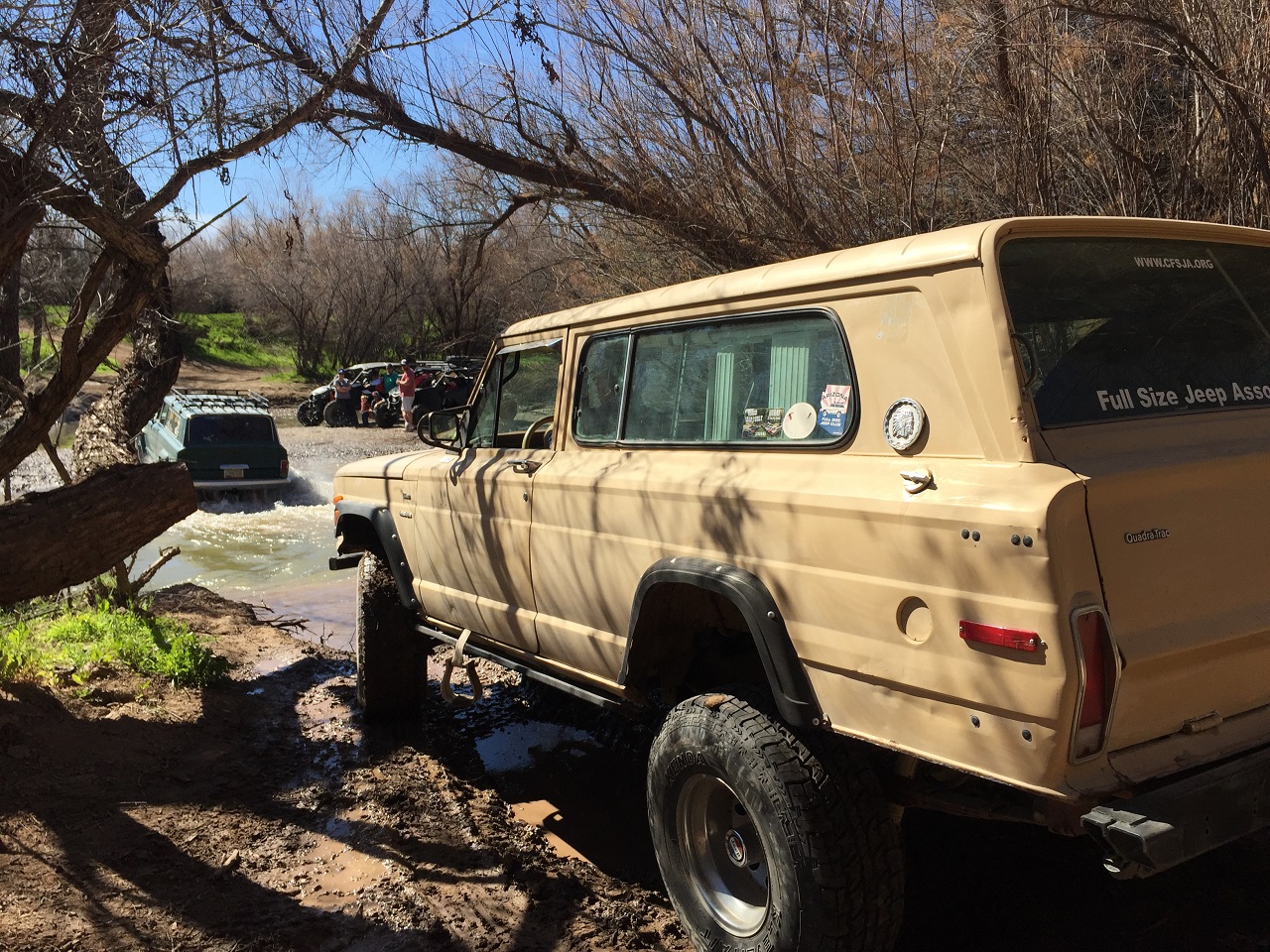 Jeff and Basil both got away from me on the climb away from the river.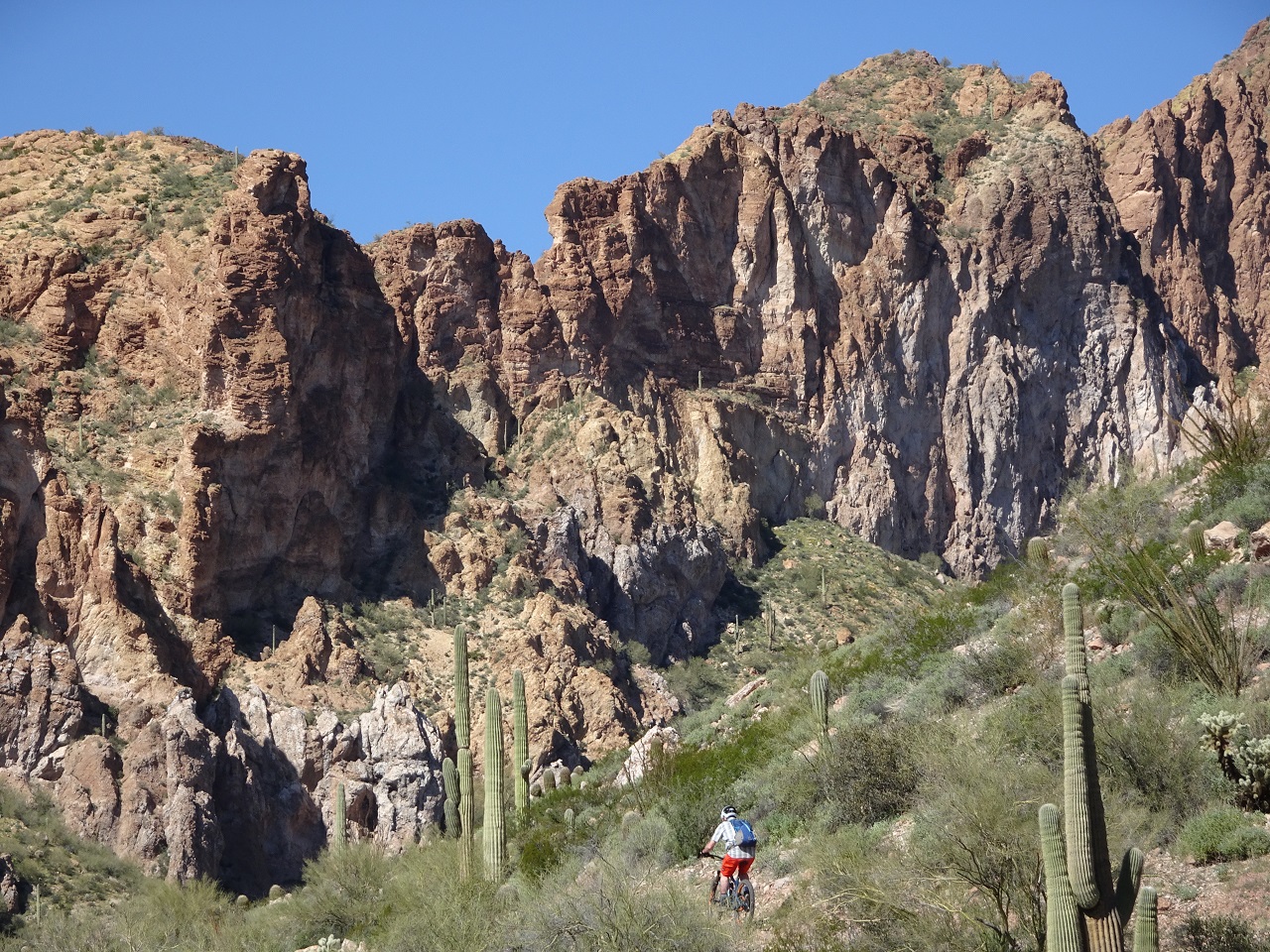 I wouldn't see much more than a glimpse of them until the 14mile overlook. Here is Dale's Butte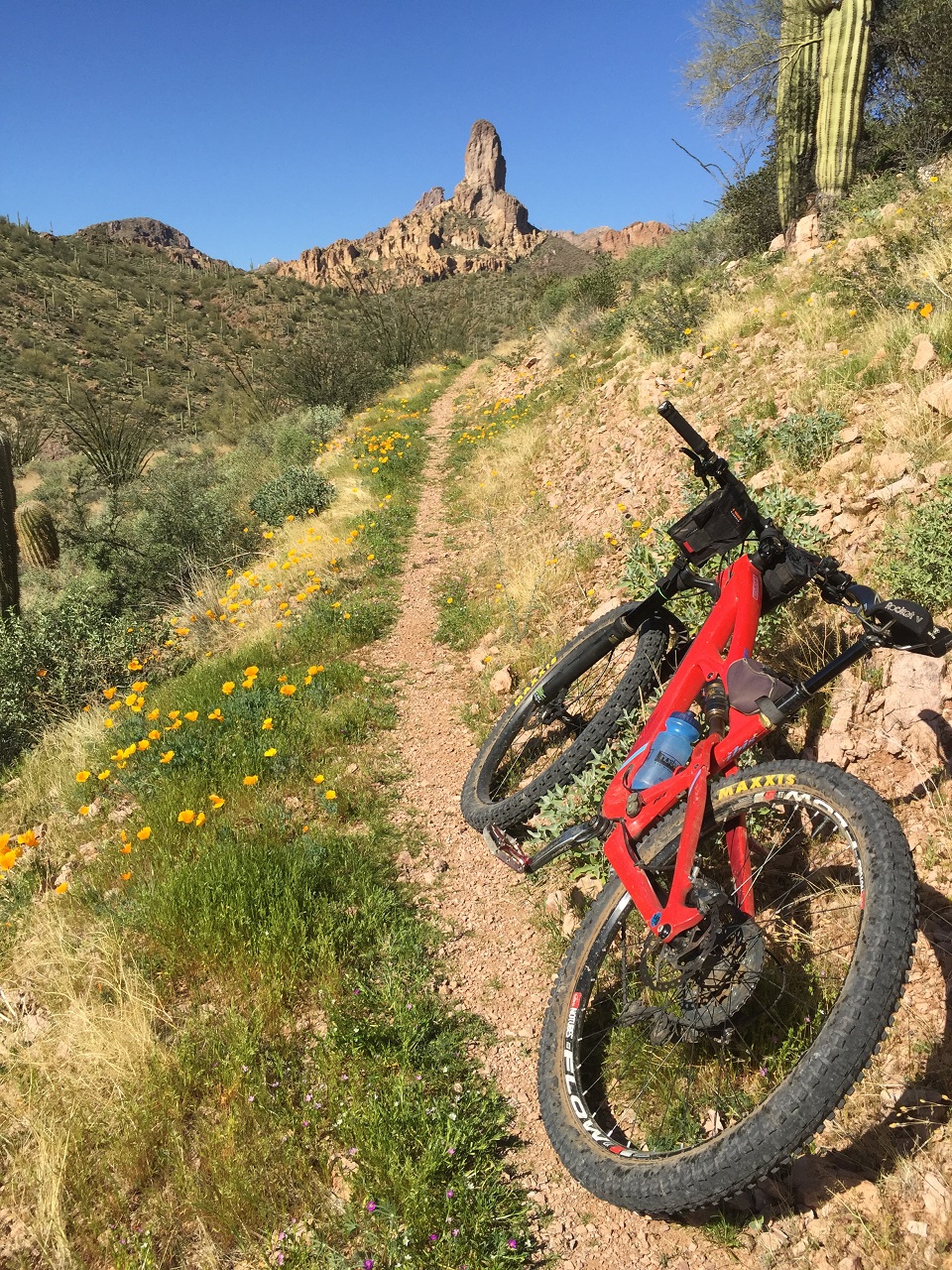 I was the only one who got two thumbs up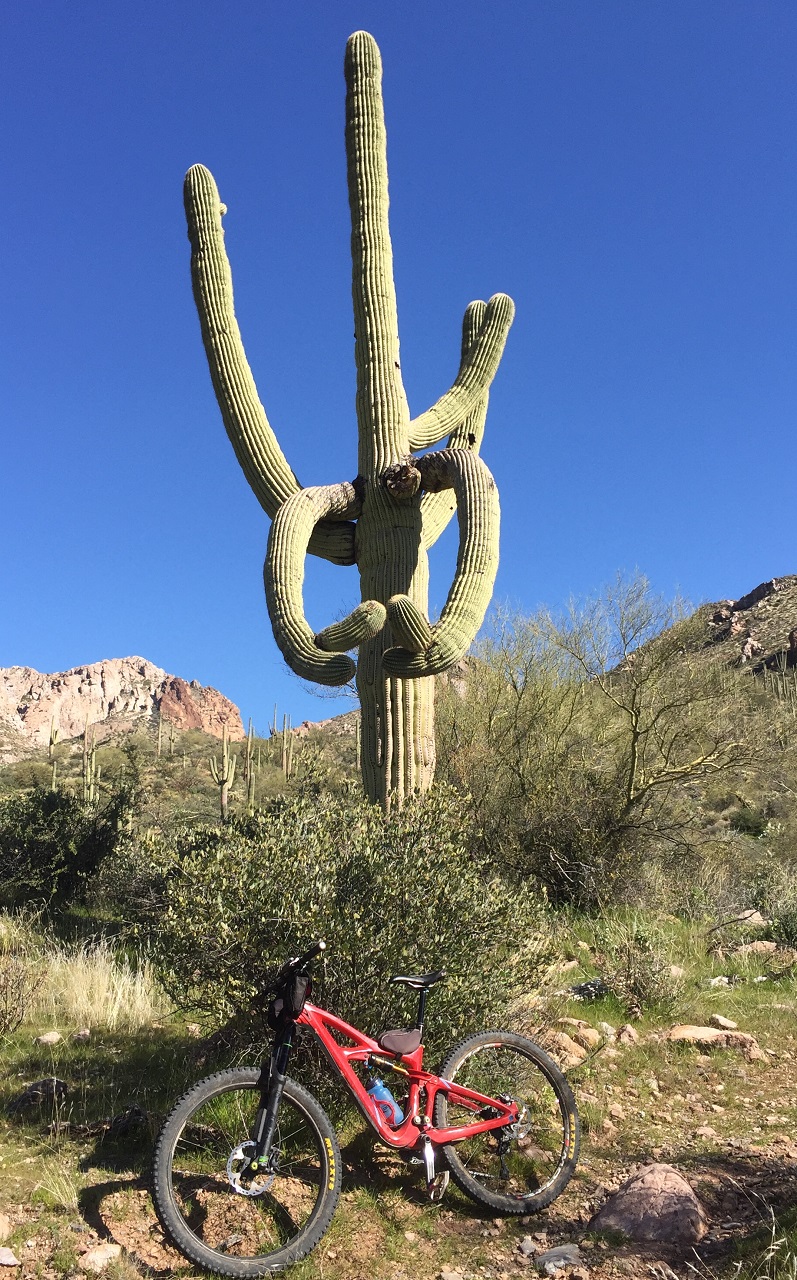 My knee was killing me on the climb. Had to stop and down some tylenols. Ending up walking more than normal. But it went pretty quick.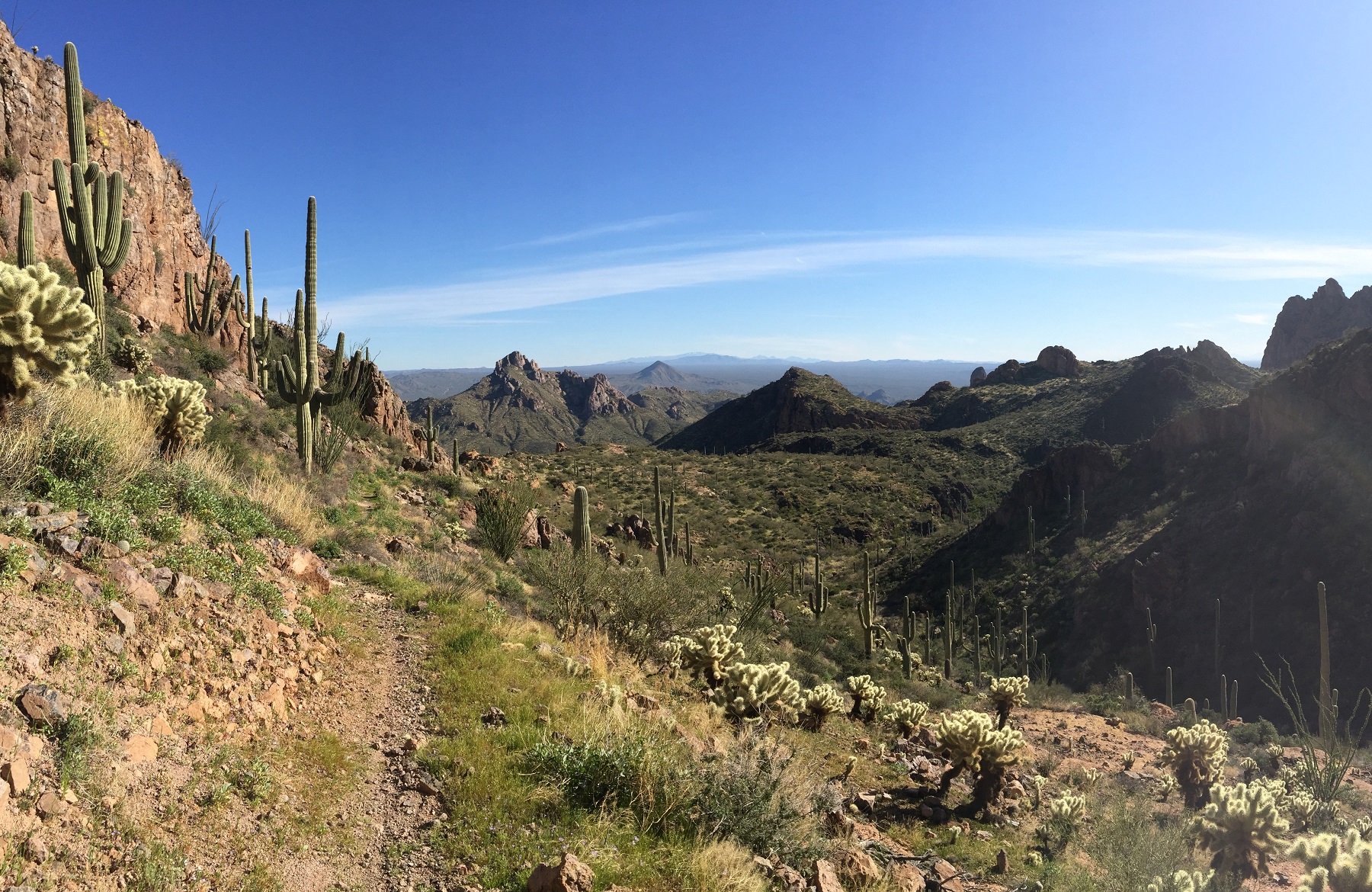 Almost there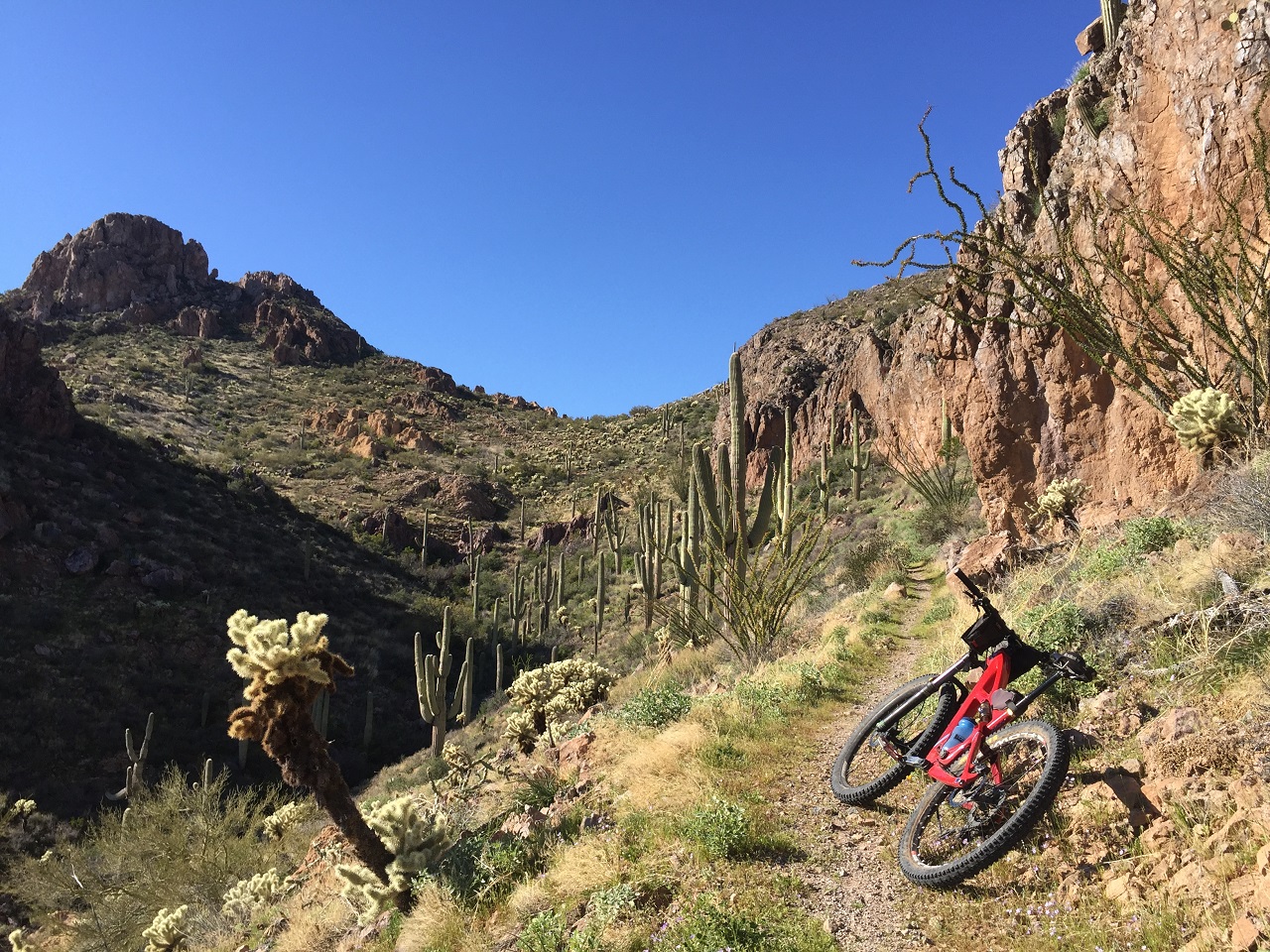 The others had been waiting a while when I got up top, so they were ready to keep going. Had to stop for a few pics here. Such an awesome spot with killer views both north and south.
Looking back south. Can confirm there is still snow on Mt Lemmon : )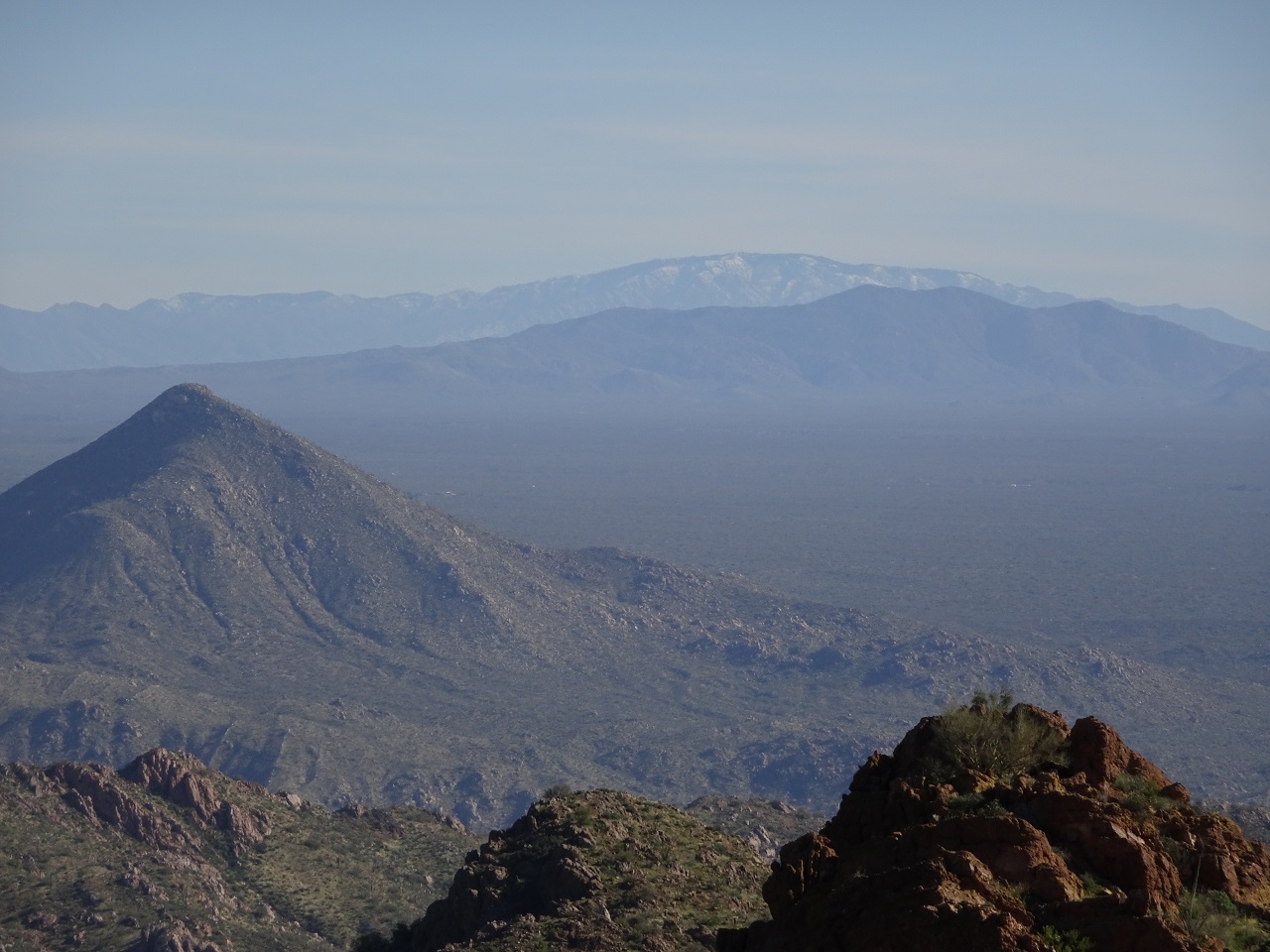 Around the corner I was called out to by a thru hiker sitting up above the trail. Couldn't hear what he said at first but could tell he wasn't happy. Turns out he had smacked a cholla with the back of his hand and had a cholla ball badly embedded, but didn't have anything to remove it. I had the means to pull the whole thing out at once but he said it was embedded deep and wanted to try pulling it out thorn by thorn. That was an exercise in pain and frustration as each spike was still attached to the ball so it would poke him and reattach. My multi tool has scissors so I offered to cut the spines. That worked great and now he just had dozens of embedded needles to pluck. This was going to take forever and I was way behind by now, so I told him to keep my tweezers and rolled out. He definitely needed them more than I did at that point! Ouch...
We're headed all the way to the head of Martinez Canyon here. You can just make out singletrack in a few spots.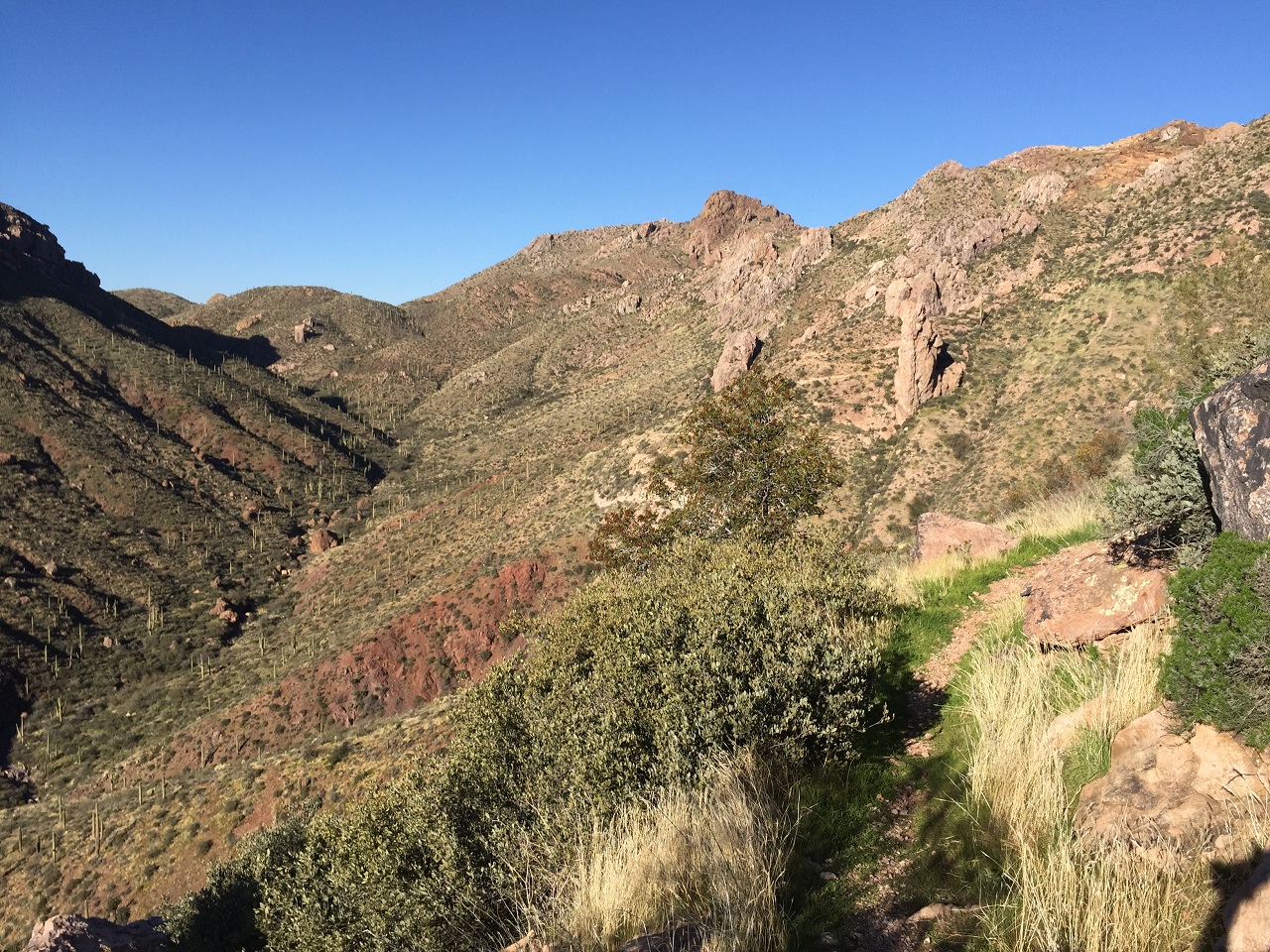 Wasn't long and we were at the top. Just a bit more HAB...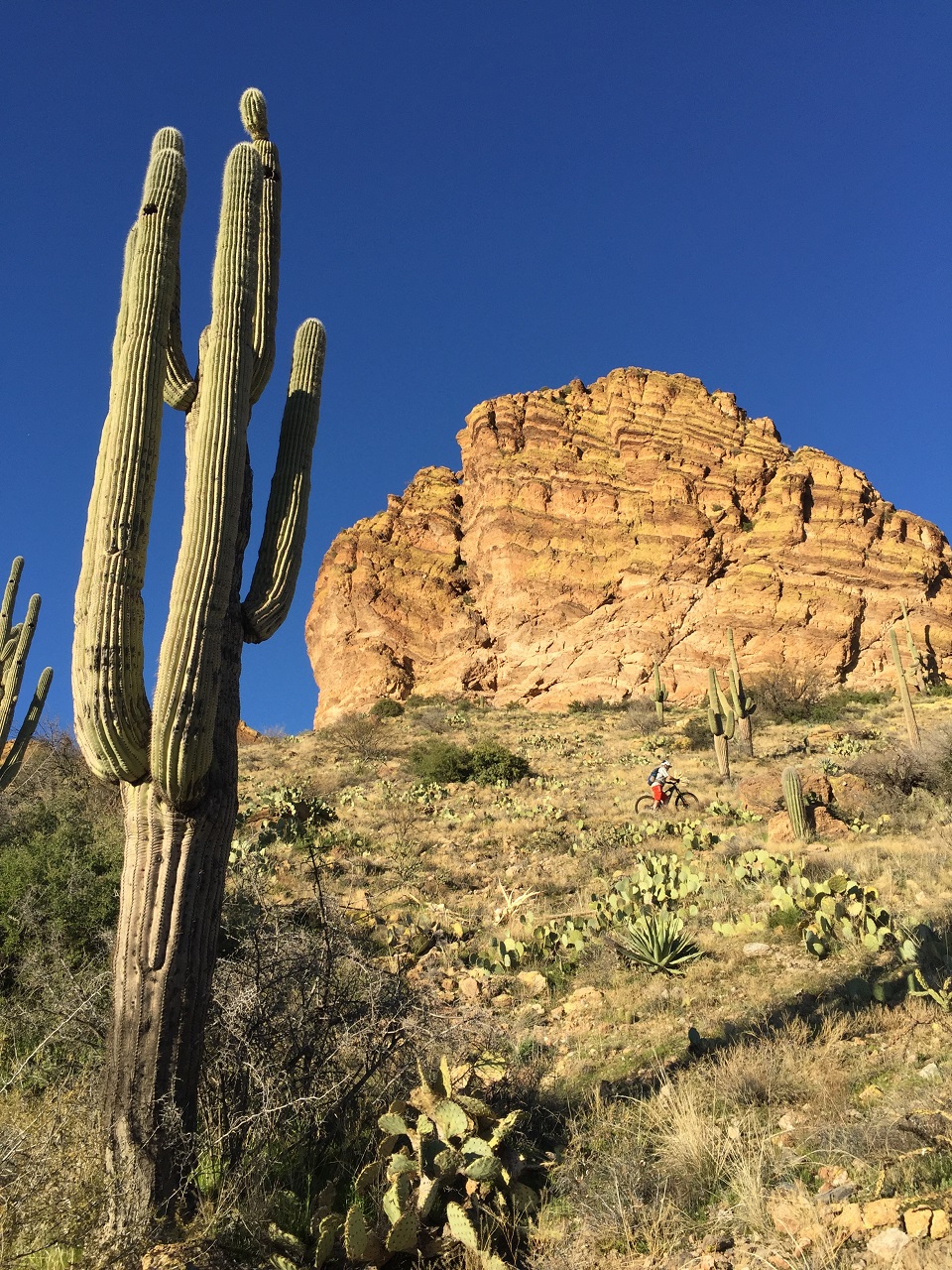 Caught up to Basil and Jeff at a gate here. Picketpost now in view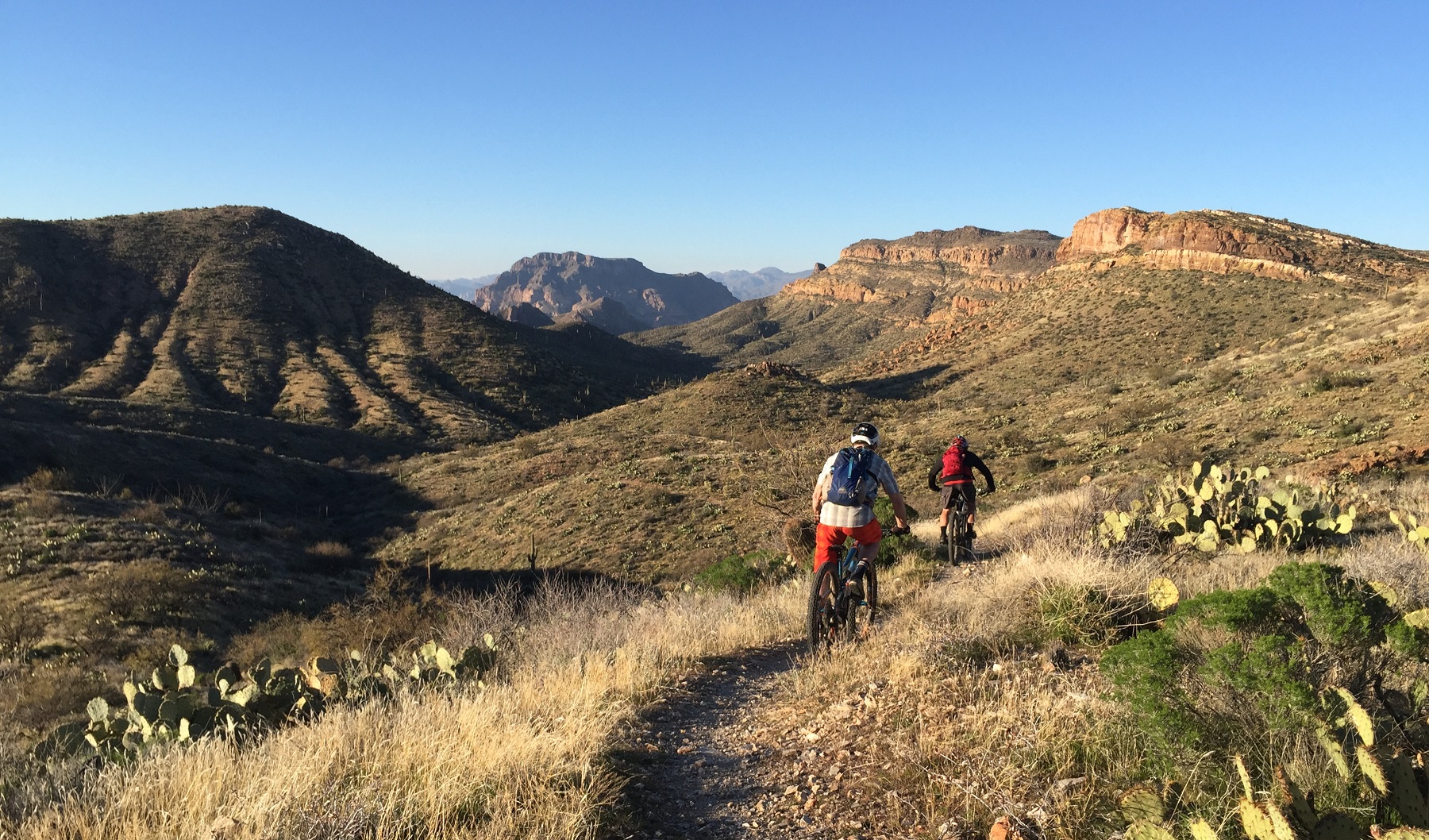 Another favorite spot. This always seemed like a great spot to camp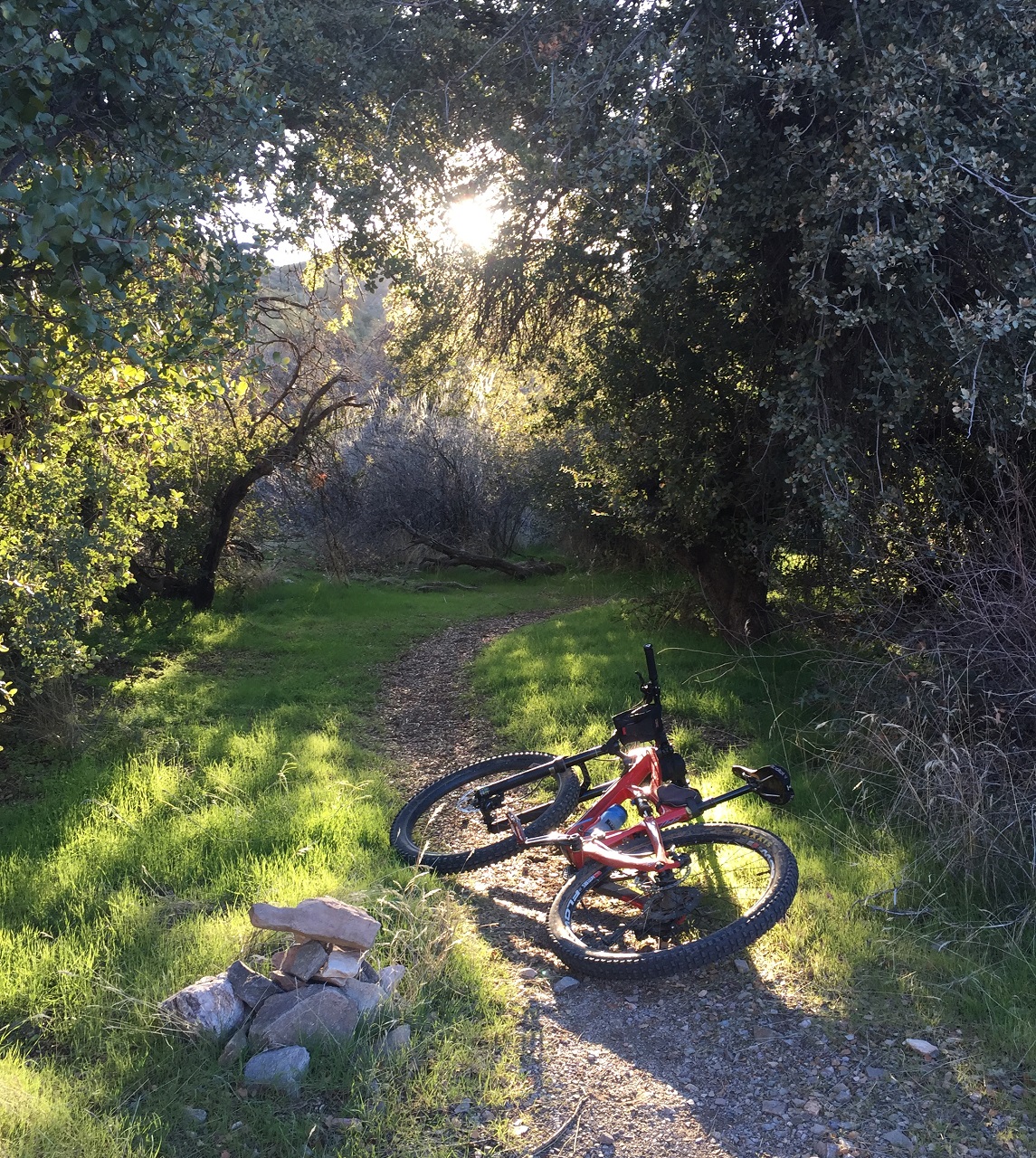 Chasing daylight. There is still a deceptive amount of distance left, still not sure if we'd need lights or not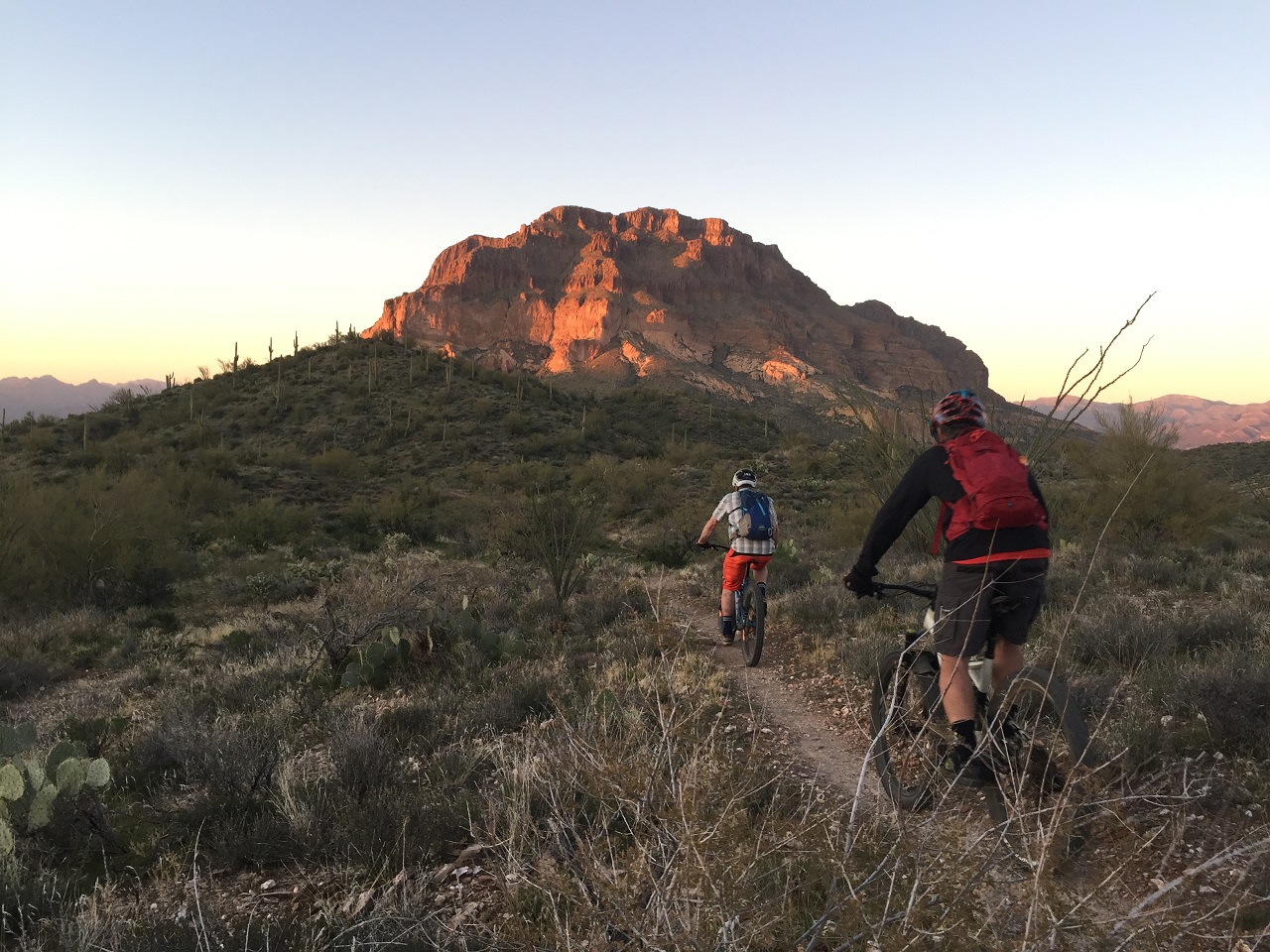 All done. Neither was as stoked on the ride as I was. Both said they were ready for it to be over 10 miles ago. We were all pretty beat. Dinner at Los Hermanos in Superior was awesome.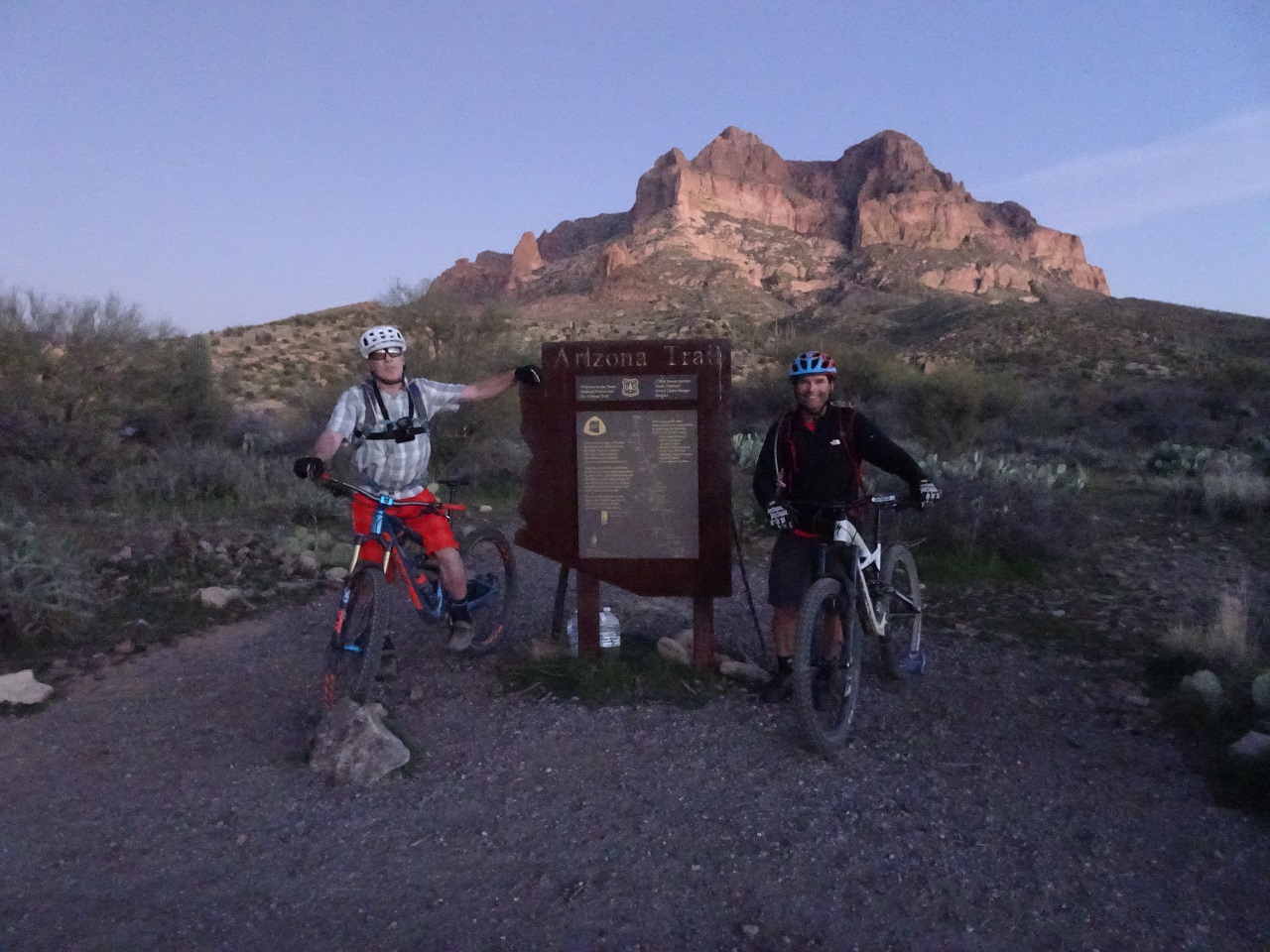 It was lights out for everyone pretty soon after we got to camp. The only excitement was some rustling over by Basil's tent not long before bed time. Someone paid a visit wanting to cuddle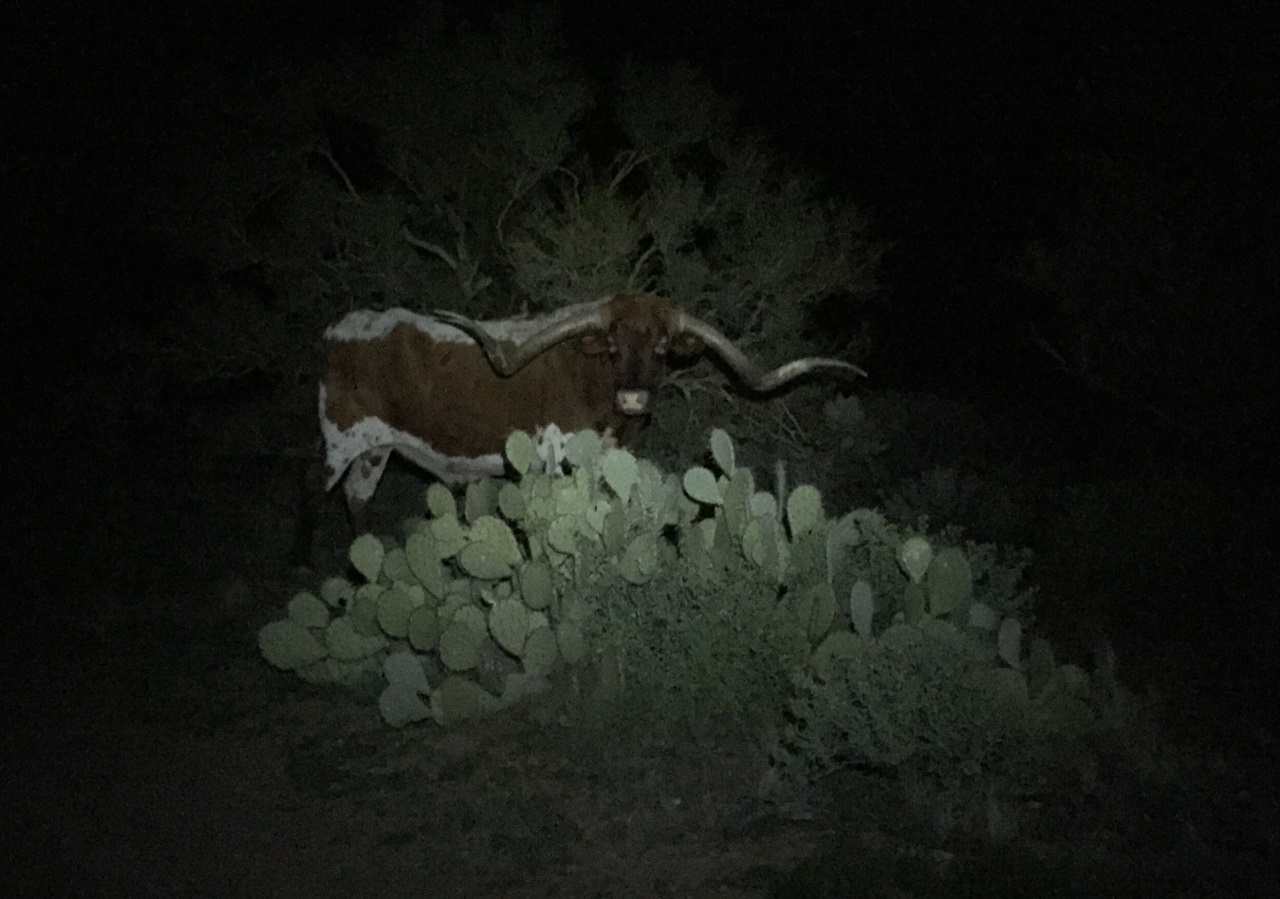 Verdict on the directional choice. I think it's a wash, really. This one wiped us out. Might not have been so hard but none of us have been doing big rides lately. So my theory obviously needs more investigation!