Post Canyon is located in Hood River, OR, about an hour and a half east of Portland. When I lived in San Diego, I hated driving more than 20 minutes to ride, but it's hard to complain now when the bulk of the drive is through the Columbia River Gorge.
The destination isn't that bad either. There is something for everyone here. Nice climbs for the goaters, fast and flowy singletrack for XC riders, jumps and stunts for DH/freeriders, and even a skills area.
Luckily, I met a local at the trailhead who let me tag along, but, as a consequence, not many pictures were taken. Here are a few that I got.
Here's a small portion of the skills area. In addition to several skinnies, there is a pump track, log rolls, and small jumps.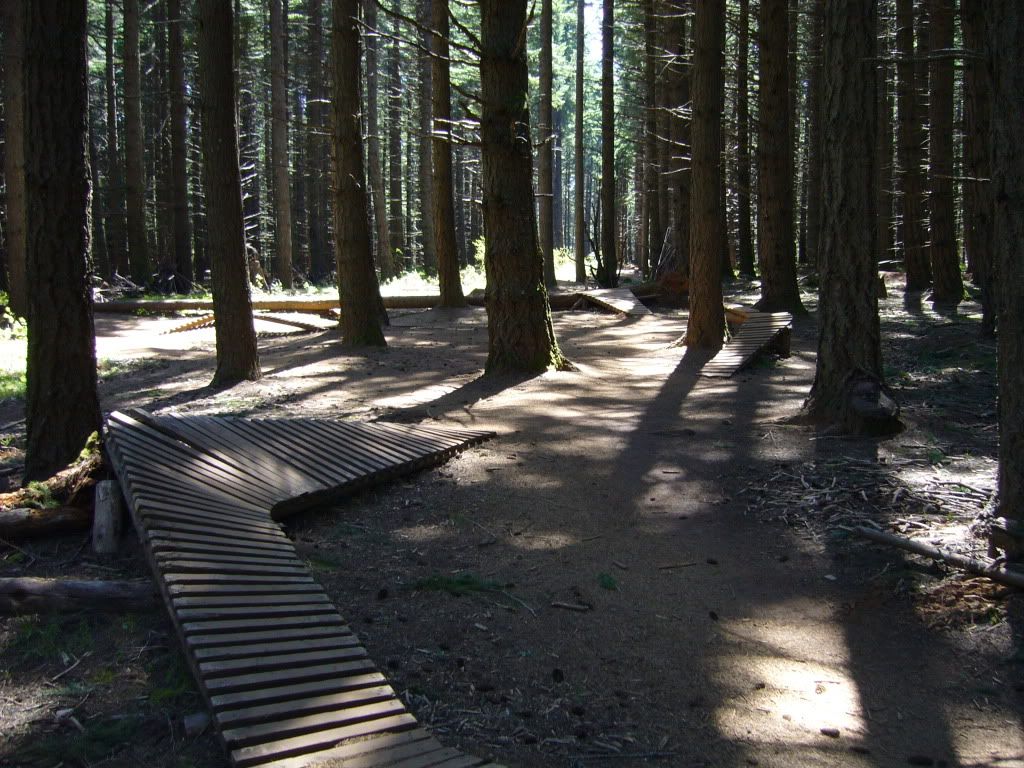 There are a lot of trail options that are marked well, but they aren't really marked well (I, of course, took the XC trail).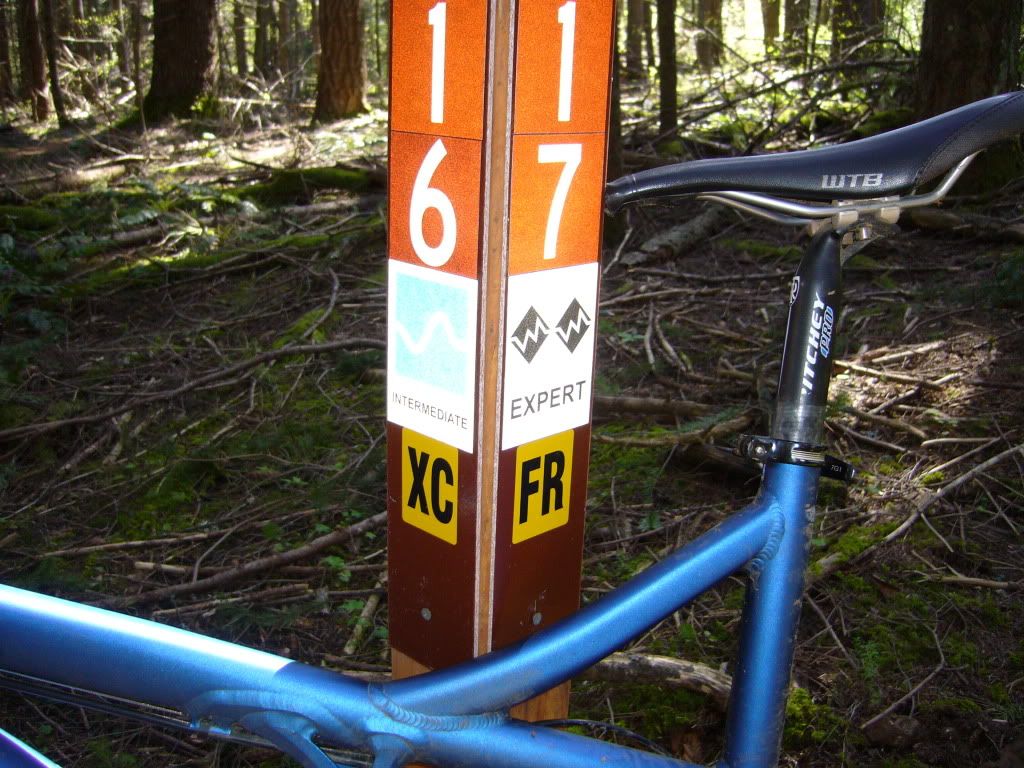 View from near the top.
Jumps were a common theme of the FR trails.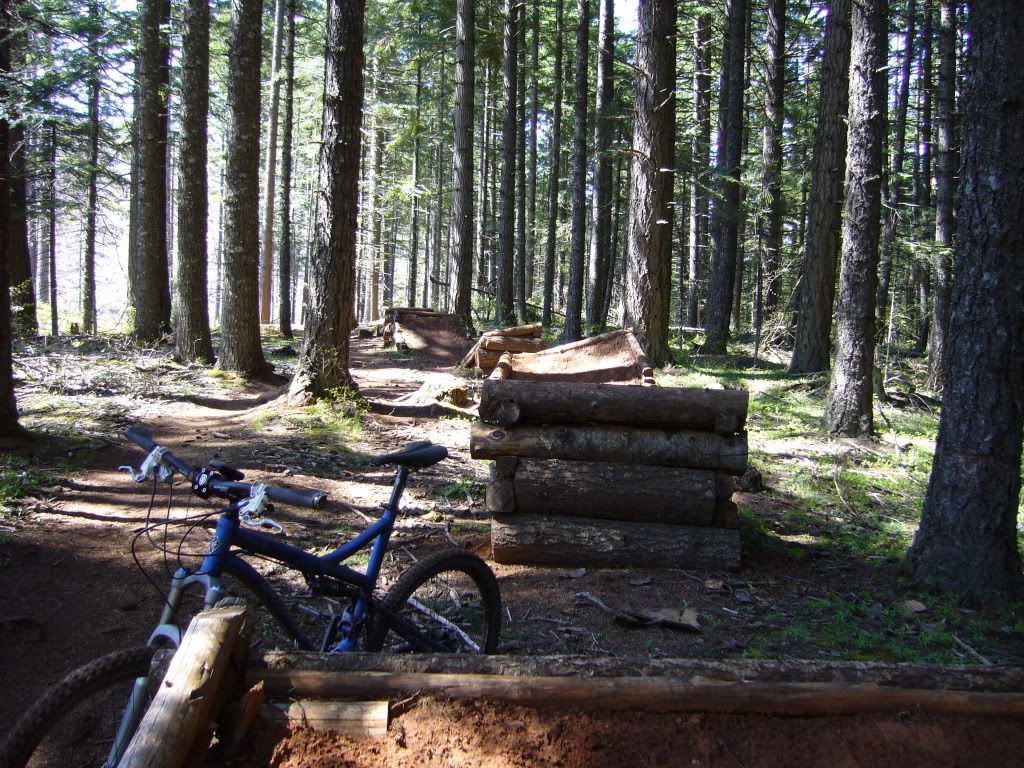 If I had any skills, my TR would have looked more like this.