So I haven't been able to ride every day but got some riding in. On my way to Chattanooga I stopped in Conway and rode a little trail system pretty interesting.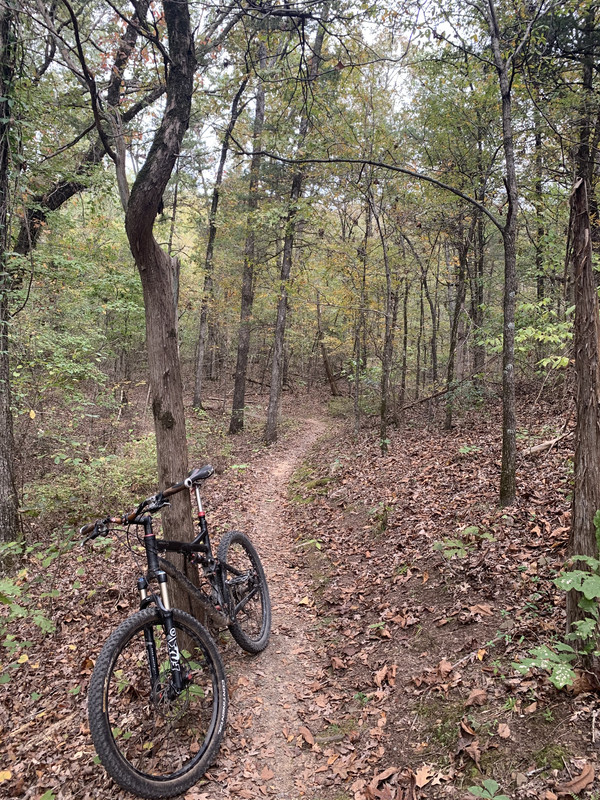 I kept seeing all these Barry so I looked it up and it turned out to be American beauty said they were edible they didn't taste very good.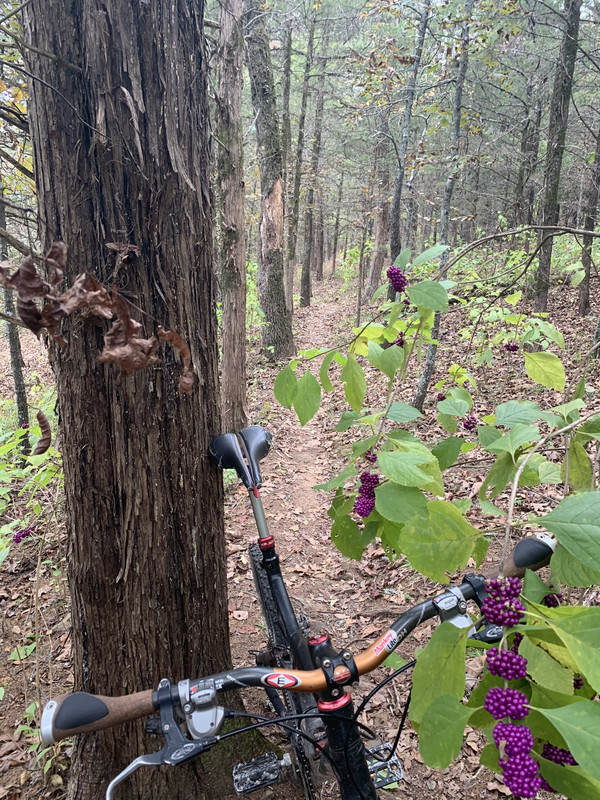 They had some wood structures somewhere rideable somewhere falling apart
I made it to Chattanooga had a few beers found a place to camp hiked for a couple days waiting out the rain.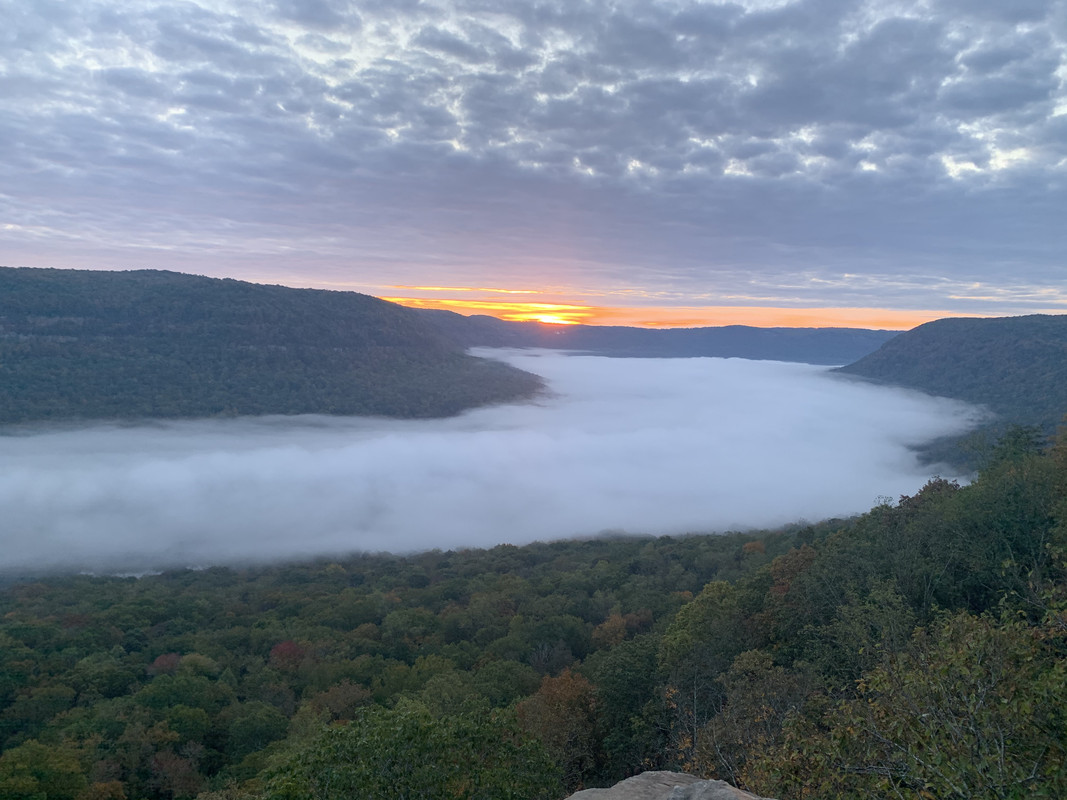 When I was in Bentonville some guy kept telling me to ride enterprise in Chattanooga he said it was a flow trail.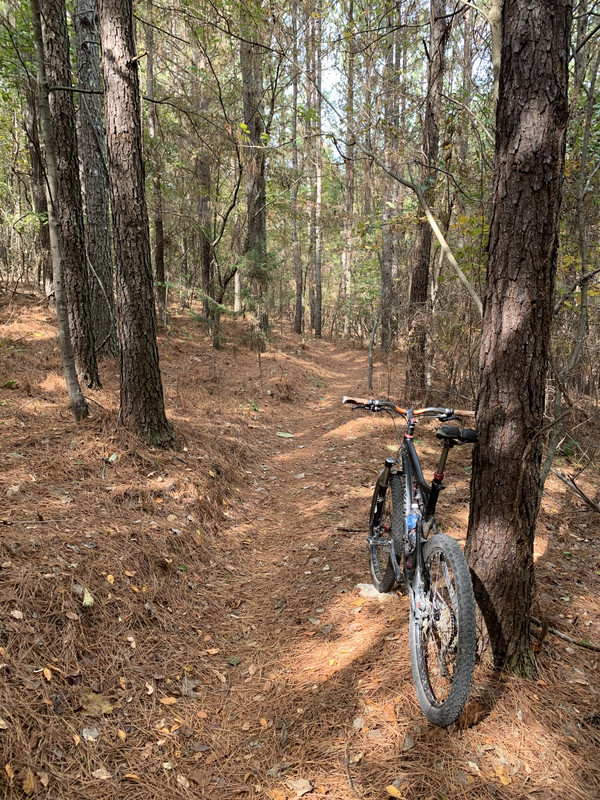 While I was there I met some chick that told me I needed a ride Dupont I wasn't far from where I need to go but I thought what the hell I had another week or so before I needed to be there so I headed to Brevard NC. It rained for a couple days again so more hiking.
Waitress told me they were the land of many waterfalls and they say they have 250 of them in that area Pisgah national Forest.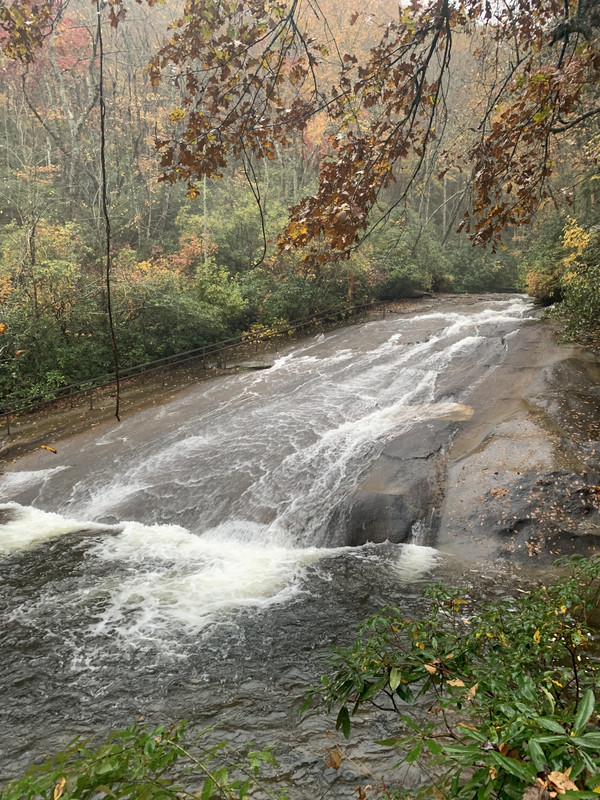 Dupont State Forest seems to be mostly like fire roads turned in the single track I did find some fun trails.
[img]
https://i.postimg.cc/CxS1nFB2/5-C5-CC4- ... 9-FCDA.jpg
[/img]
It's a good thing I don't wear cleats.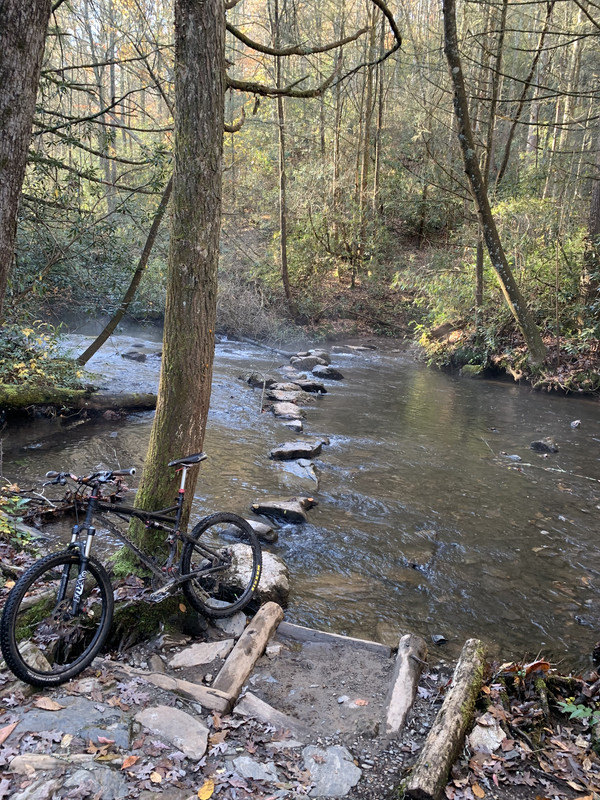 Being that I rode after the rains every trail it seem like I had to do trail work and some of the logs are a little too big this is actually was a fresh one.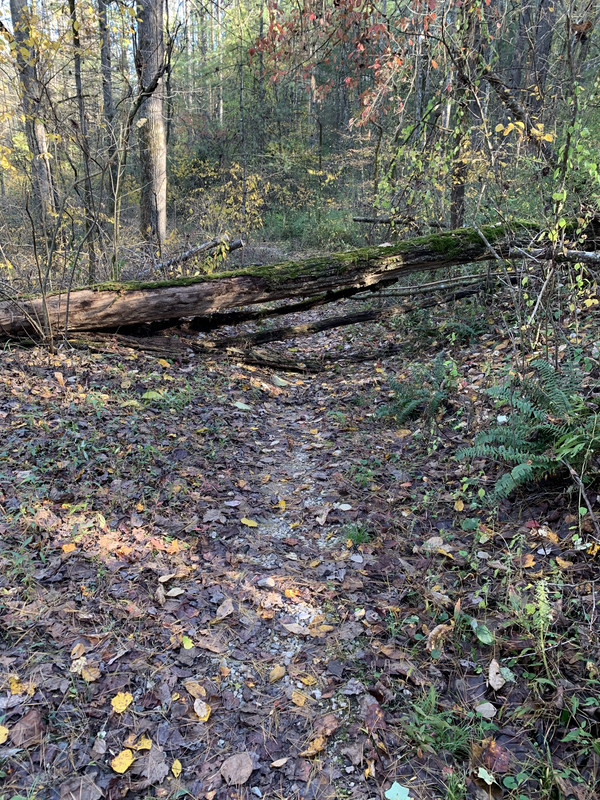 This morning I woke up looked at the trails I wasgoing to ride. I knew it I was about a half hour away from the trail so I push the button and it told me to go I started driving about a half hour and ended up being lost in the forest at a trail system no signal so I just went and rode it.John's mountain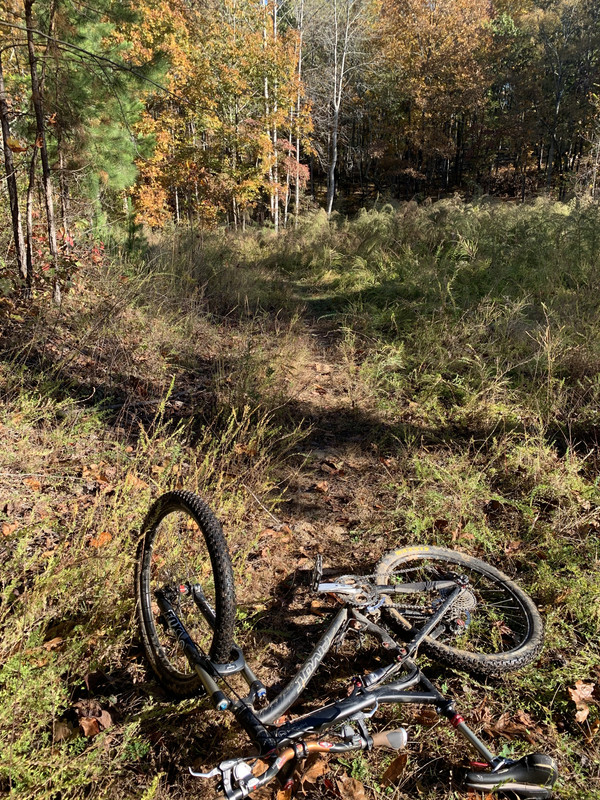 Ever since I got to Oklahoma I've been turned around on my directions so it took me a while to get out luckily the people at one of the rest areas gave me a map I had to use it to get out. Rome that's where I wanted to ride Berry college near Rome Georgia be riding it this week.
_________________
We'll ride it till they pave it. -Clyde