Chris, sorry, the box was packed when I decided to off my spare and loaner goggles.
If you or anyone are really interested in owning one of the best goggles I've ran into, PM me and let me know. I will be seeing my buddy hopefully mid next week and could pick up goggles.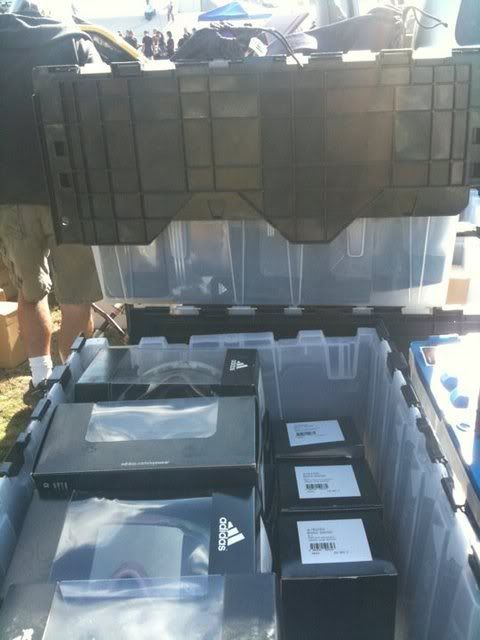 They retail for like $95-120. How's $40-45? Brand NIB or protective bag..
Adidas have been worn (or still are) by some of the big names out there; the Athertons, Bearclaw, Matt Hunter, etc. I have been on them since 2003 and I have many other sponsorship/brands I could have and could still choose from. I always go back to my Adidas stash especially in wet and nasty weather.
Gloating on my new personal stash for 2011 and on..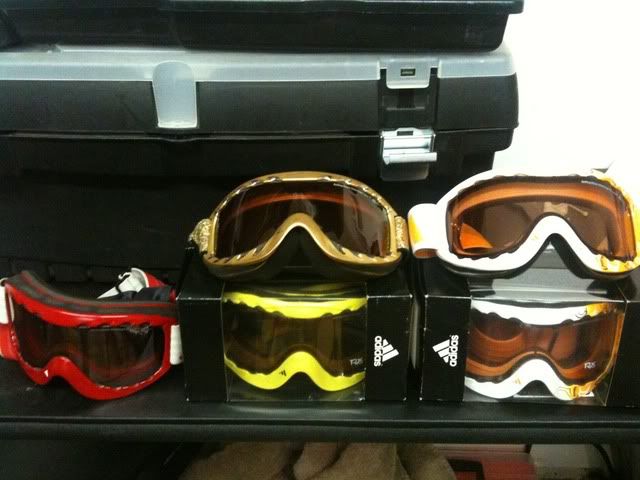 PS:
I will still give away my old spares. Some of the lenses are slightly scratched so I'll include some replacement lenses..whatever I have left and will not use.